Anatomy and Physiology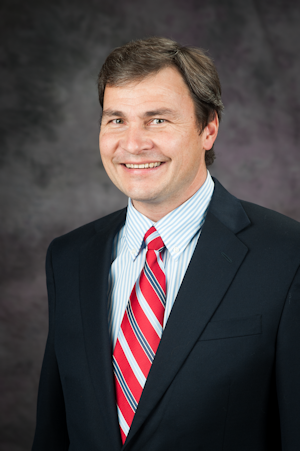 Student Orientation Presentation - pdf
A note from A&P Department Head Dr. Hans Coetzee
Thank you for visiting our website and your interest in the Department of Anatomy and Physiology at Kansas State University.
This is a multi-disciplinary department in the College of Veterinary Medicine, with responsibilities in instruction, research and continuing education in the disciplines of gross and microscopic anatomy, cell and systemic physiology, pharmacology, neuroscience, and behavior and animal welfare.
Our mission is to cultivate an environment that fosters ingenuity, leadership and excellence in teaching, research and service. Our vision is to build a veterinary biomedical science department with a reputation for excellence in teaching foundational skills to the next generation of veterinarians, and making groundbreaking discoveries to unravel complex biomedical challenges.
First and foremost, our focus is always on our students and making sure they can enjoy a learning environment most conducive to helping ensure they get a successful start to their careers.
We accomplish these goals through exceptional student programs, teaching, research and services.
In addition to offering a vibrant graduate program, we are constantly striving to find new solutions to better serve our students. For instance, in 2020, we are starting to offer a One-Year Master's Degree in Biomedical Science. And in quick response to the coronavirus pandemic of 2020, we transitioned seamlessly to online teaching of all courses within a period of two weeks, which illustrates our faculty members' dedication to ensuring students receive quality education under even the most challenging and dire circumstances. We expect to return to traditional course structure and teaching platforms as soon as it is deemed safe to do so.
Our excellent faculty offer a wide range of expertise and receive national and international recognition for taking the lead in such topics as finding causes of and other possible solutions for human diseases such as cancer and Parkinson's disease, as well as animal topics such as the search for an African Swine Fever vaccine and treatments to minimize or mitigate pain experienced by companion animals and livestock.
For more about our teaching, follow this link: https://www.vet.k-state.edu/academics. To learn more about our research, visit: https://www.vet.k-state.edu/research. You may also visit our Google Scholar page.
Our department offers numerous services through our various cores, including our confocal core; molecular biology core; electron microscopy core; nanotechnology core; and analytical chemistry core.
The Department of Anatomy & Physiology invites applications from students wishing to pursue studies leading to PhD or DVM/PhD degrees. Please explore the linked pages to learn more about the department's Graduate Faculty, Areas of Expertise, Core Curriculum, Student Learning Outcomes and particulars regarding the Application Procedure and Admissions.
Our graduates advance to careers in academia at animal and human health science-related institutions such as colleges of veterinary medicine, as well as schools of medicine and dentistry. In addition, they hold positions in government agencies, industry and agribusiness.
The department offers two tracks toward a Doctor of Philosophy degree (PhD). These tracks are defined as follows:
Anatomy and Physiology Graduate Assistantship Program (APGAP): APGAP-supported students complete at least two rotations within the initial year of study before choosing a mentor. APGAP positions are competitive and limited in number.
Direct Recruitment: Applicants identify a mentor from our graduate faculty. The mentor agrees to supervise the prospective student before the application is considered. See the Graduate Student Positions Available page to explore current opportunities for direct recruitment.
Regardless of admission track, all students must complete courses comprising the Core Curriculum.
The MS in Veterinary Biomedical Sciences is a college-wide program. Contact Barb Turner at 785-532-4500 or by email at bturner3@vet.k-state.edu for more information.
A professional Doctoral of Veterinary Medicine program administered through the College of Veterinary Medicine is also available. For DVM/PhD opportunities, contact Dr. Frank Blecha, Associate Dean for Research, at 785-532-4537 or email blecha@vet.k-state.edu.
Sincerely,
Hans Coetzee, BVSc, Cert CHP, PhD, DACVCP, DACAW, DECAWSEL
Professor and Head; Department of Anatomy & Physiology
Interim Director; Nanotechnology Innovation Center of Kansas State (NICKS)
Interim Director; Institute of Computational Comparative Medicine (ICCM)
College of Veterinary Medicine
Kansas State University
1620 Denison Ave.
228 Coles Hall
Manhattan, KS 66506-5802
785-532-5666
jcoetzee@vet.k-state.edu