Anatomy and Physiology
We are a multi-disciplinary department with responsibilities in instruction, research and continuing education in the disciplines of gross and microscopic anatomy, cell and systemic physiology, pharmacology, and neuroscience.
Our mission: Cultivate an environment that fosters ingenuity, leadership and excellence in teaching, research and service.
Our vision: Build the finest veterinary biomedical science department.
Photo focus
Kansas State University students learn in a small group setting with Dr. Matt Basel during the 2019-20 academic year. Due to safety protocols resulting from the worldwide COVID-19 pandemic, students, faculty and staff are currently required to wear face masks in all campus buildings.
Department offers interesting opportunity with new non-thesis master's degree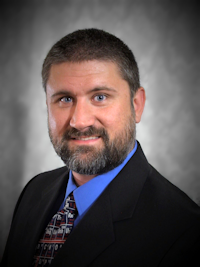 The Kansas State University Anatomy and Physiology Department is offering a One-Year Master's Degree in Biomedical Science, headed up by Dr. Matt Basel. Members of the first class for this non-thesis program have already begun their studies. For more info and to apply to be a part of a future class, please visit this page: https://www.vet.k-state.edu/education/graduate/one-year-masters/index.html.
Dr. Szladovits wins teaching award for the fourth time since 2007
Dr. Zsolt Szladovits has been selected as the 2020 recipient of the Boehringer Ingelheim First Year Teaching Excellence Award. He has now received this award four times in the last 13 years. "We greatly appreciate the outstanding contributions that Zsolt and all our teaching faculty make towards delivering the teaching mission of the department especially during these challenging times," Anatomy & Physiology Department Head Dr. Hans Coetzee said.
Dr. Coetzee's lab leads groundbreaking research on safety of hemp in cattle feed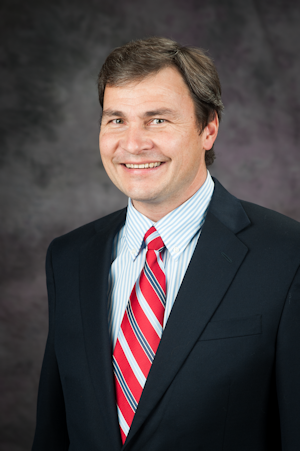 A pair of studies at Kansas State University is bringing new insight to farmers and producers seeking to incorporate industrial hemp in cattle feed.

After the 2018 Farm Bill legalized hemp production in the U.S., interest has grown in industrial hemp as an agricultural commodity, including as feed for animals. FDA approval, however, through the Association of American Feed Control Officials would be required before hemp could be fed to livestock or pets.

"Although hemp can be legally cultivated under license in Kansas, feeding hemp products to livestock remains prohibited because the potential for cannabinoid drug residues to accumulate in meat and milk has not been studied," said Dr. Hans Coetzee, professor and anatomy and physiology department head.
A team of K-State researchers recently received a $200,000 Agriculture and Food Research Initiative Competitive Grant from the U.S. Department of Agriculture's National Institute of Food and Agriculture to establish concentrations of cannabinoids in livestock after exposure to industrial hemp.
Read more here: https://www.k-state.edu/media/newsreleases/2020-09/industrial-hemp-cattle-feed.html.
Drs. Magnin, Ensley team up for four-year grant focusing on cannabinoids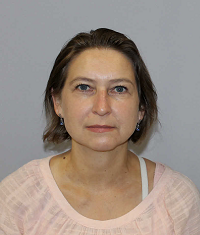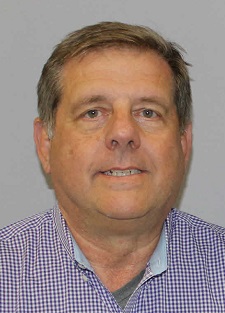 Faculty members Dr. Geraldine Magnin and Dr. Steve Ensley are partnering on a four-year grant proposal that has been funded by the U.S. Food and Drug Administration. The proposal, titled "Method validation for the analysis of cannabinoids in animal specimen and hemp-based animal feed products," is worth $76,000 a year and is part of the anatomy and physiology department's focus on groundbreaking research.
Dr. Hall's grant centers on protective effects of exercise on Alzheimer's disease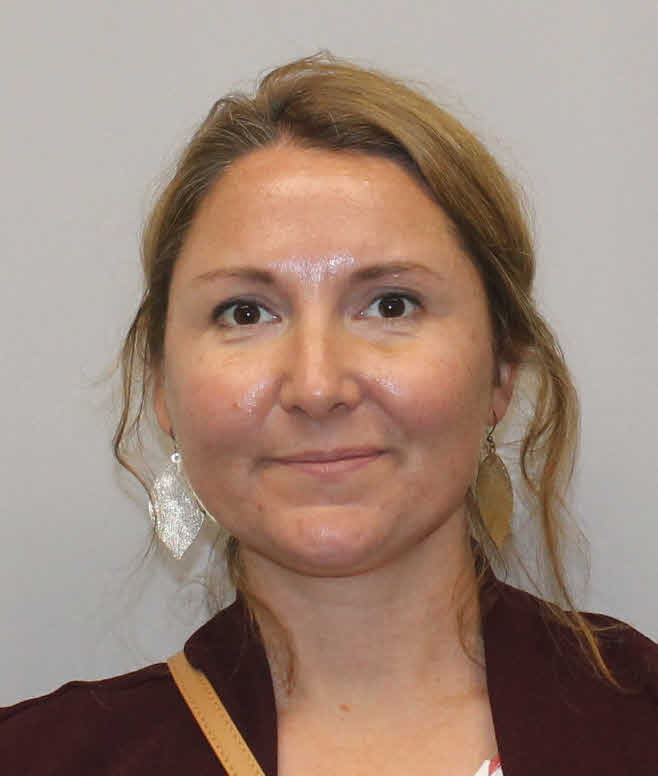 A new Kansas State University anatomy & physiology faculty member has earned an NIH grant worth a total of $140,500 over two years. Dr. Stephanie Hall received the award for her proposal titled "Protective effects of exercise against Alzheimer's disease in a transgenic rat model." Hall comes to KSU from Boise State. Before that, she studied skeletal muscle physiology at the University of Florida. She earned her doctorate and master's degrees from the University of Northern Colorado.
Dr. Comer achieves KSU College of Vet Med first with his CAREER award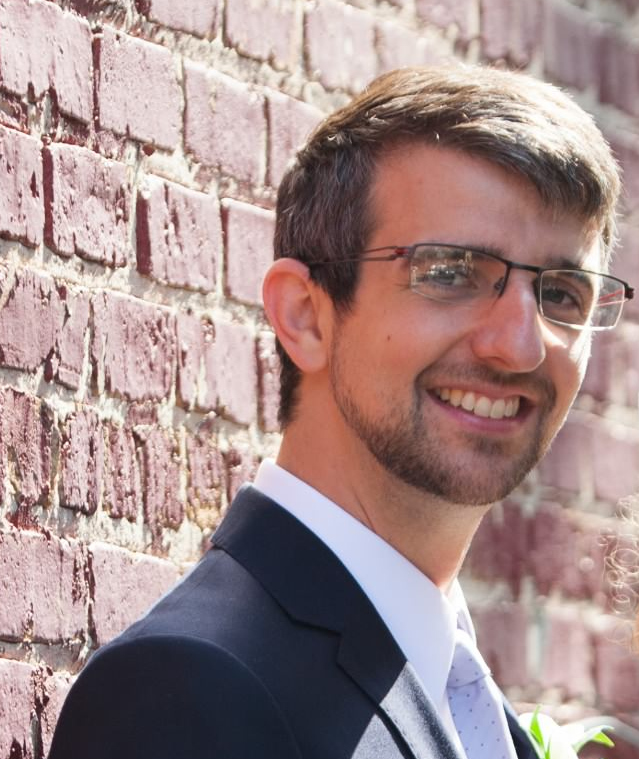 A Kansas State University researcher is the first in the College of Veterinary Medicine to receive a CAREER award from the National Science Foundation. Dr. Jeff Comer, associate professor of anatomy and physiology, has received a $450,513 award from the NSF Faculty Early Career Development, or CAREER, Program.
Dr. Delong highlighted in '50 Kansans You Should Get to Know' feature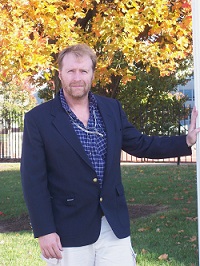 Dr. Rob Delong is featured in Ingram's business magazine's "50 Kansans You Should Get to Know." Dr. Delong serves as associate professor in the Nanotechnology Innovation Center at K-State. His group studies the interaction, stabilization and delivery of nucleic acid therapeutics and proteins by nanoparticles, with a particular interest in their anti-cancer, biochemical and immunological activity.
Dr. Shi receives grant worth $600K from the USDA to study African Swine Fever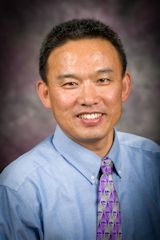 The U.S. Department of Agriculture is giving nearly a million dollars in grants to professors at Kansas State University in an effort to keep livestock healthy. Dr. Jishu Shi, a professor of vaccine immunology in the Anatomy & Physiology Department, has been awarded more than $600,000 in the search to find a vaccine for African Swine Fever. See the full article at the KSNT website here: https://www.ksnt.com/capitol-bureau/k-state-professors-receive-usda-grants-to-fight-animal-diseases/.
Clarenburg Lecture: Dr. Melvin Andersen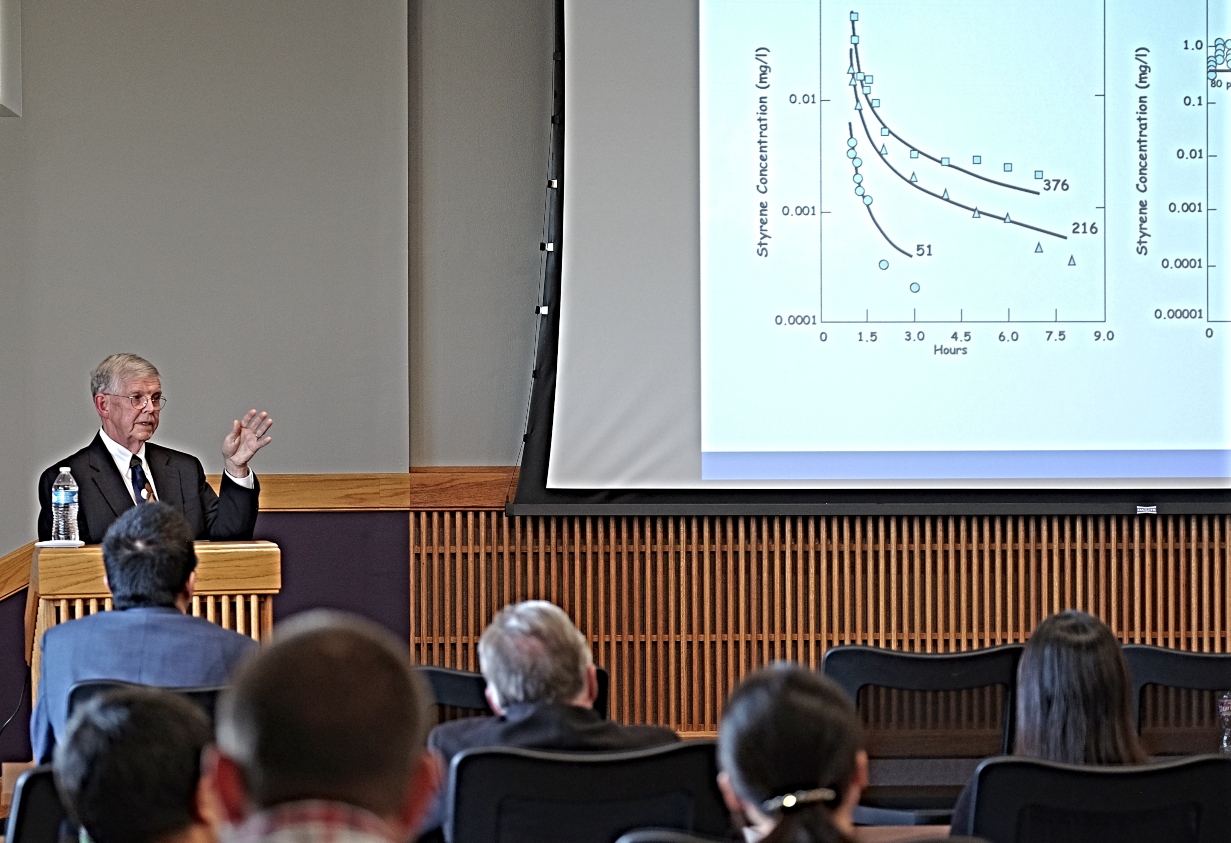 Dr. Melvin Andersen, Senior Program Advisor, ScitoVation LLC, Research Triangle Park, N.C., presented the Fall 2019 Clarenburg Lecture on Oct. 8, 2019, "A 50-Year Career in Toxicology-Using Pharmacokinetic Models to Understand Dose-Response Relationships."
Throughout his career, he has primarily focused on developing biologically realistic models of the uptake, distribution, metabolism and biological effects of various chemicals and applying these models in safety assessments and quantitative health risk assessments.
Our department in the news
Spotlight on research
Drs. Yu, Xiong lead study identifying proteins suppressing tumor growth in fruit flies, suggest similar effects on human cancers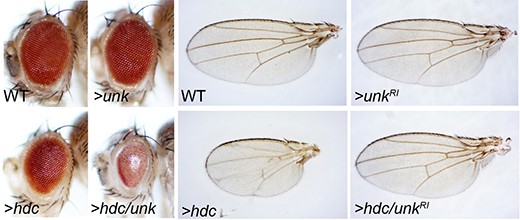 The protein "Headcase," or Hdc, functions together with the protein "Unkempt," or Unk, to regulate tissue growth in fruit flies.
The concept sounds simple, but understanding the process has been elusive: Cut off the nutrient supply to suppress the growth of tumors.

Now researchers in the College of Veterinary Medicine at Kansas State University are unveiling promising results for this concept by studying the behaviors of specific proteins in fruit flies. The proteins have known counterparts in humans.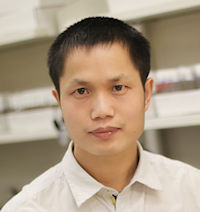 "In our latest study, we identified 'Headcase,' or Hdc, and 'Unkempt,' or Unk, as two nutrient-restriction-specific tumor suppressor proteins that form a complex that acts to restrict cell-cycle progression and tissue growth in response to nutrient stress in Drosophila or fruit flies," said Dr. Jianzhong Yu, assistant professor and cancer biologist.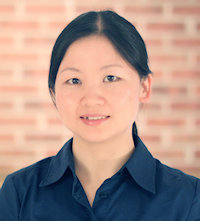 Yu is collaborating with Naren Li, postdoctoral fellow; Dr. Yulan Xiong, assistant professor; and Qinfang Liu, doctoral student. They recently published an article on their latest research, "Headcase and Unkempt Regulate Tissue Growth and Cell Cycle Progression in Response to Nutrient Restriction," in Cell Reports.

The study was supported in part by a grant from the National Institutes of Health's Kansas INBRE program, a startup fund and SUCCESS-FYI Intramural Grant from the College of Veterinary Medicine. The work is also supported by the Johnson Cancer Research Center at Kansas State University.

"Given the role of the human counterparts of these proteins, our results suggest that Hdc and Unk may function as tumor suppressors in mammals," Yu said. "Although the human ortholog of Unk has not been studied in the context of cell proliferation, we showed that both Hdc and Unk are able to inhibit tissue growth in vivo in the Drosophila model. Thus, it is worthwhile in the future to investigate the growth control function of these two proteins, especially in regard to the formation of cancer tumors."
Xiong served as keynote speaker for the Neuroscience Graduate Program Symposium at the University of Kansas in Spring 2019.
Spotlight on recognition
Dr. Butch KuKanich, Ally Fitzgerald win awards
Dr. Butch KuKanich has received the 2019 American Academy of Veterinary Pharmacology and Therapeutics Teaching Award. This award is presented every other year during the AAVPT Biennial Symposium to recognize significant teaching activities in the fields of veterinary or comparative pharmacology or therapeutics. Also, Dr. KuKanich's student, Ally Fitzgerald, won the prestigious ACVCP/AAVPT Resident/Graduate Student Research Award for "Evaluation of a Novel Opioid Formulation Containing an Abuse Deterrent in a Clinical Trial of Dogs Undergoing OHE." Ron Orchard also presented the results of research conducted in Dr. KuKanich's lab with his poster titled "Clinical Interactions between Oral Fluconazole and Intravenous Ketamine & Midazolam."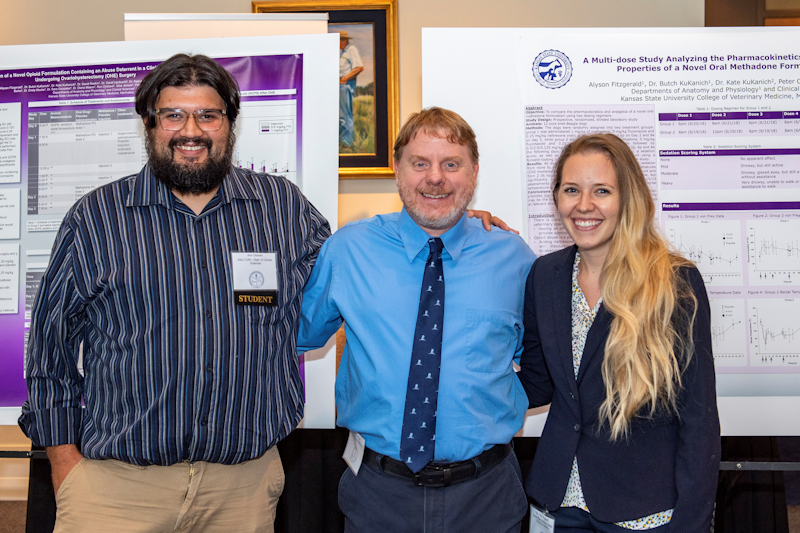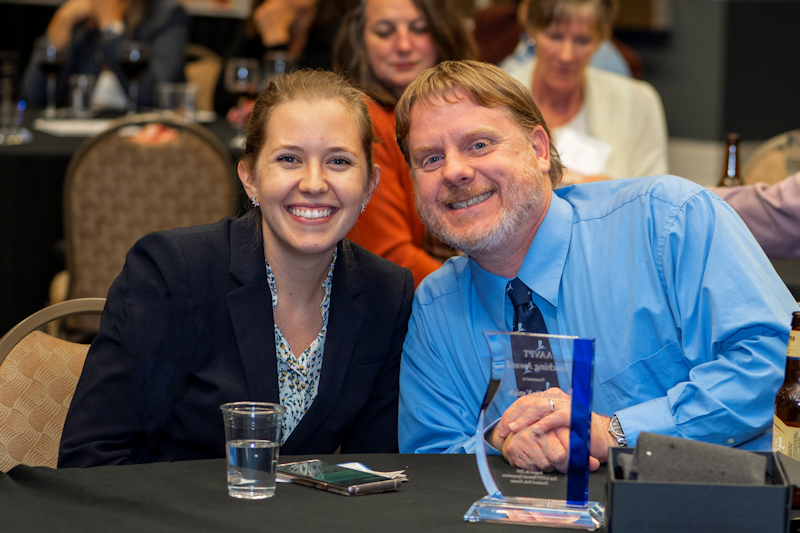 Dr. Butch KuKanich wins award for teaching excellence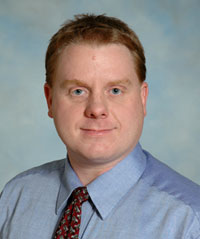 Anatomy & Physiology professor Dr. Butch KuKanich has earned the Bayer Teaching Excellence in the Second Year Award. Four faculty members, including KuKanich, have been recognized for preclinical teaching excellence in Kansas State's College of Veterinary Medicine. Dr. KuKanich, Dr. Ryane Englar, Emily Klocke and Justin Thomason each won honors for teaching excellence in courses involving first-, second- and third-year CVM students. Designations were based on student vote. KuKanich has also been informed that is abstract, "Incorporation of a Human Abuse Deterrent into a Long-lasting Oral Opioid Formulation in Dogs," was accepted for presentation at the 2019 American College of Veterinary Internal Medicine Forum Research in Phoenix, Ariz., in June 2019.
Dr. Hans Coetzee wins awards for work in pain management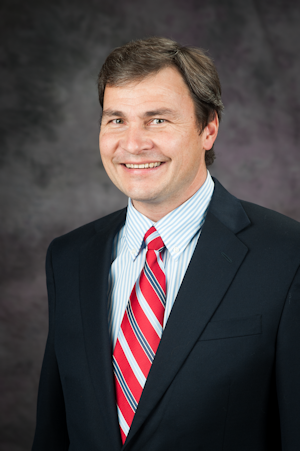 Dr. Hans Coetzee has won the Boehringer Ingelheim Ruminant Well-being Achievement Award for his work in the field of animal pain management. He was given the award on Aug. 30, 2018 in Sapporo, Japan. During the 33rd World Veterinary Congress in Incheon, Korea, the inaugural World Veterinary Association Global Animal Welfare Awards were given to 6 veterinarians, representing each WVA world region. Coetzee emerged as the winner from the U.S. region. In 2017, the Anatomy & Physiology Department Head earned the American Veterinary Medical Association's Animal Welfare Award.
Dr. David Poole named chairman for distinguished teaching scholars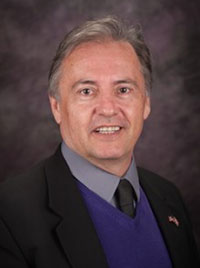 An internationally prominent and honored scholar and researcher will serve as Kansas State University's 2019-2020 Coffman Chair for University Distinguished Teaching Scholars. Dr. David C. Poole, University Distinguished Professor in the Kinesiology and Anatomy and Physiology departments, has been appointed to serve as the chairman, a position created in 1995 to highlight the university's commitment to excellence in undergraduate teaching and learning. Each chair is an acknowledged leading teaching scholar and conducts a research project or develops programs to improve educational methods. Earning the university's highest academic ranking of university distinguished professor in 2018, Poole's research has helped define how oxygen is transported from the lungs to be used by tissue mitochondria. Using innovative models at rest and during exercise, Poole has identified key sites of metabolic control in health and disease.