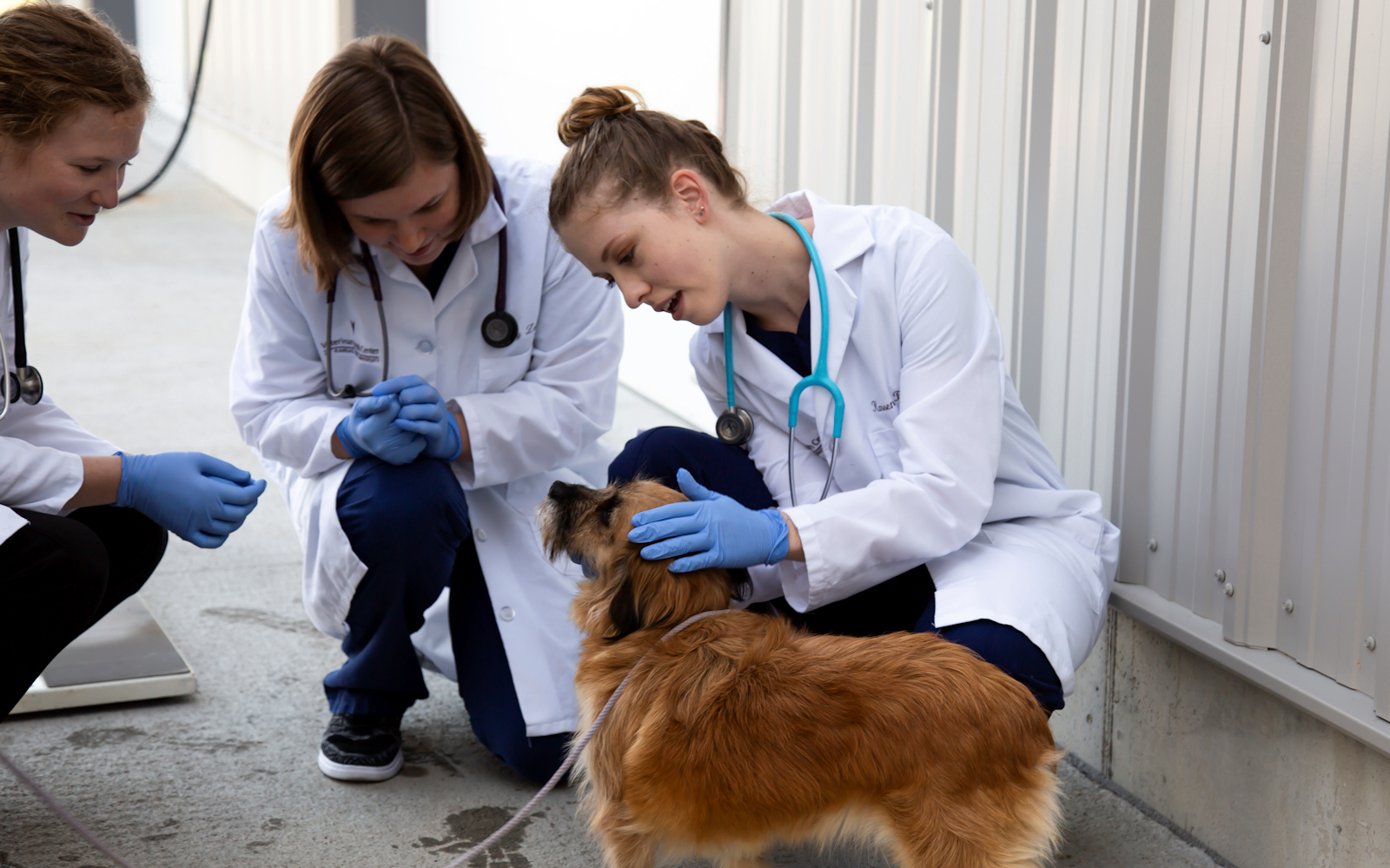 We congratulate the class of 2021 in completing their Doctor of Veterinary Medicine degree. Commencement is being held Friday, May 14, in Bill Snyder Family Stadium and is being livestreamed online.
The annual White Coat Ceremony (held Friday May 7) celebrates the transition of third-year veterinary students from their preclinical education to their senior year clinical rotations within the teaching hospital at K-State, the Veterinary Health Center.
Call for Articles - Summer 2021 One Health Newsletter
The theme for the next One Health Newsletter is One Health in Action. We are calling all One Health professional and student advocates to submit article ideas to onehealthnewsletter@gmail.com. The expected distribution for the next newsletter will be in August 2021. Please submit articles by June 15th and review our author's guide at https://www.vet.k-state.edu/about/news-events-publications/OneHealth/author_guide.html
I love K-State because our professors are some of the most friendly and inviting people I've ever met. They really make the school feel like a home.
Keri Moy, Class of 2022
There's a great mix of practicality and "adventure" and it's perfect for students like me who want the best of both of those worlds!
Payton Wise, Class of 2023
K-State of Mind: The Humanitarian Veterinarian
Follow the "day in the life" of our veterinarians at the Veterinary Health Center!