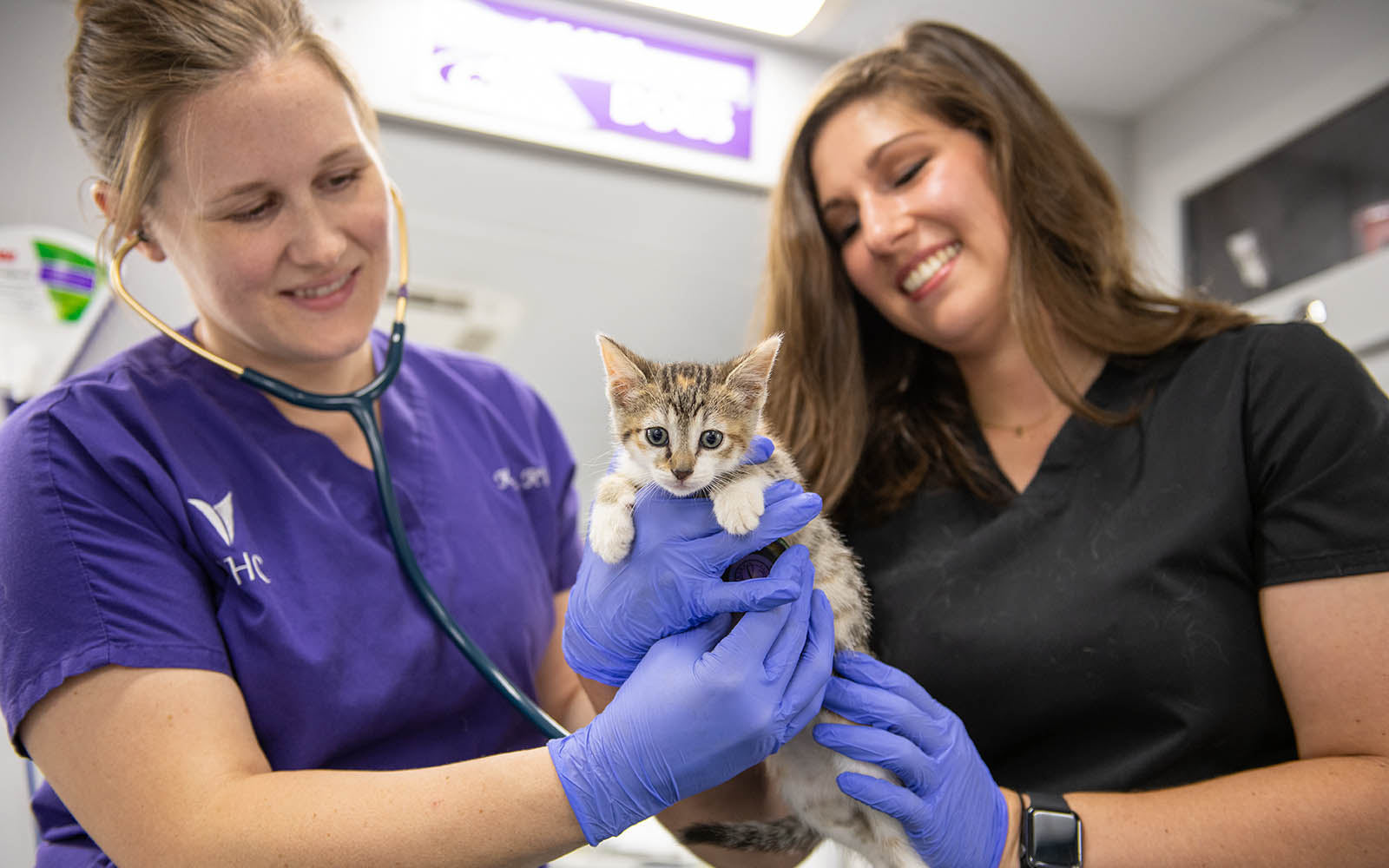 I am confident in my decision to attend K-State to pursue veterinary medicine because of the overwhelming support from administration, faculty and other students all semester.
Jamie Gray, Class of 2024
There's a great mix of practicality and "adventure" and it's perfect for students like me who want the best of both of those worlds!
Payton Wise, Class of 2023
K-State of Mind: The Humanitarian Veterinarian
Follow the "day in the life" of our veterinarians at the Veterinary Health Center!