CORE - Staff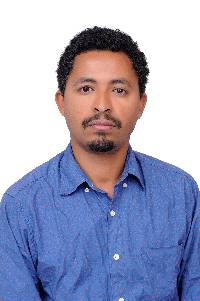 Tariku Jibat Beyene, DVM, MSc, PhD
Postdoctoral Research Associate
tarikujb@vet.k-state.edu​
Tariku received his DVM and joint MSc degrees from Addis Ababa University/Ethiopia and Freie Universität Berlin/Germany respectively. He also received his PhD degree from Wageningen University/The Netherlands. His areas of research interest include the application of methods from epidemiology, economics to study infectious diseases and food safety risks to develop practical and feasible mitigation tools.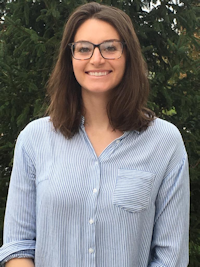 Andrea Dixon, PhD
Research Associate
aldixon@vet.k-state.edu
Andrea received her PhD from the School of Biological Sciences at Washington State University, where she focused on population genetics and the evolutionary mechanisms constraining species distributions. She then went on to work as a post-doctoral researcher at Rothamsted Research, using next generation sequencing data to investigate the population genetic structure of a winter-wheat crop weed with known herbicide resistance. Her research interests include evolutionary genetics and applied research focusing on improving animal health and agriculture.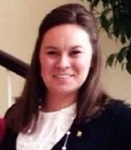 Christy Hanthorn, DVM, MS
Research Associate
cjhanthorn@vet.k-state.edu​
Dr. Hanthorn grew up on a beef cow-calf farm in southern Iowa and received her DVM degree from Iowa State University in 2010. She was in private mixed animal practice in eastern Iowa for 2 years before returning to Iowa State University to complete a MS degree in 2014. Christy's professional interests are beef cattle herd health and preventive medicine. Her work includes assisting with development of the Secure Beef Supply plan as well as assisting with the management of various projects and academic coursework.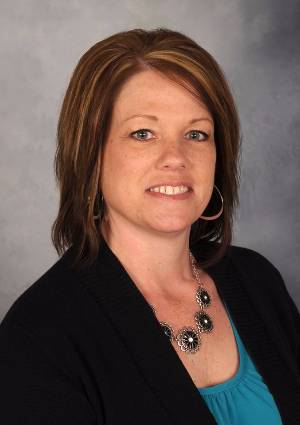 Roberta Hodges
Project Coordinator
roberta@vet.k-state.edu
Roberta is an alum of Kansas State University. Her responsibilities include organizing and tracking activities for the research and training programs of the center; tracking and monitoring budgets; assisting with reporting and proposals; data management and administrative support for the CORE.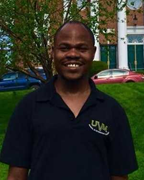 Robert Mugabi, BVM, MSc, PhD
Associate Scientist
rmugabi@vet.k-state.edu
Robert completed a PhD researching molecular epidemiology ofStaphylococcus spp. in dairy cattle at the University of Vermont. He was received a USDA SARE award to research Staphylococcus spp. causing cow mastitis, forming biofilms, and manifesting antimicrobial resistance, to improve milk quality and safety of artisanal and farmstead cheeses made in Vermont. Robert received a MSc in Infectious Disease Management from North Dakota State University and a BVM from Makerere University. Robert works with Dr. Victoriya Volkova on monitoring antimicrobial resistance in foodborne pathogens and indicator enteric bacteria, as a part of the U.S. National Antimicrobial Resistance Monitoring Program (NARMS).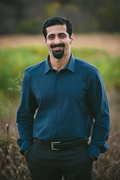 Heman Shakeri, PhD
Postdoctoral Research Associate
heman@vet.k-state.edu
Heman received his PhD from the Department of Electrical and Computer Engineering at KSU, where he developed analytical methods for the structure and function of complex interconnected networks in natural and technological contexts. Heman now applies such methods to describe and predict the networks of multi-drug antimicrobial resistance (AMR) in pathogenic bacteria and in commensal enteric bacteria used as AMR indicators. He also elaborates statistical methods for analyzing AMR distribution dynamics in host populations. He works with Dr. Victoriya Volkova and Dr. Majid Jaberi, Department of Mathematics.
GRADUATE STUDENTS (listed alphabetically):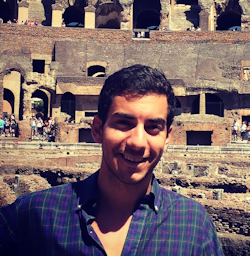 Joaquin Baruch, DVM
Graduate Research Assistant
PhD, Pathobiology (Epidemiology)
jbaruch@vet.k-state.edu
Co-advised by Drs. David Renter and Natalia Cernicchiaro
Joaquin received his DVM from the University of the Republic in Uruguay in 2016. He is interested in learning about the beef production system in United States and about food safety and epidemiological research in general. Before coming to the U.S., he did research in epidemiology and animal welfare. The pathobiology program and the research activities align well with the skills he wants to achieve during his graduate studies, as well as his future career in veterinary epidemiology.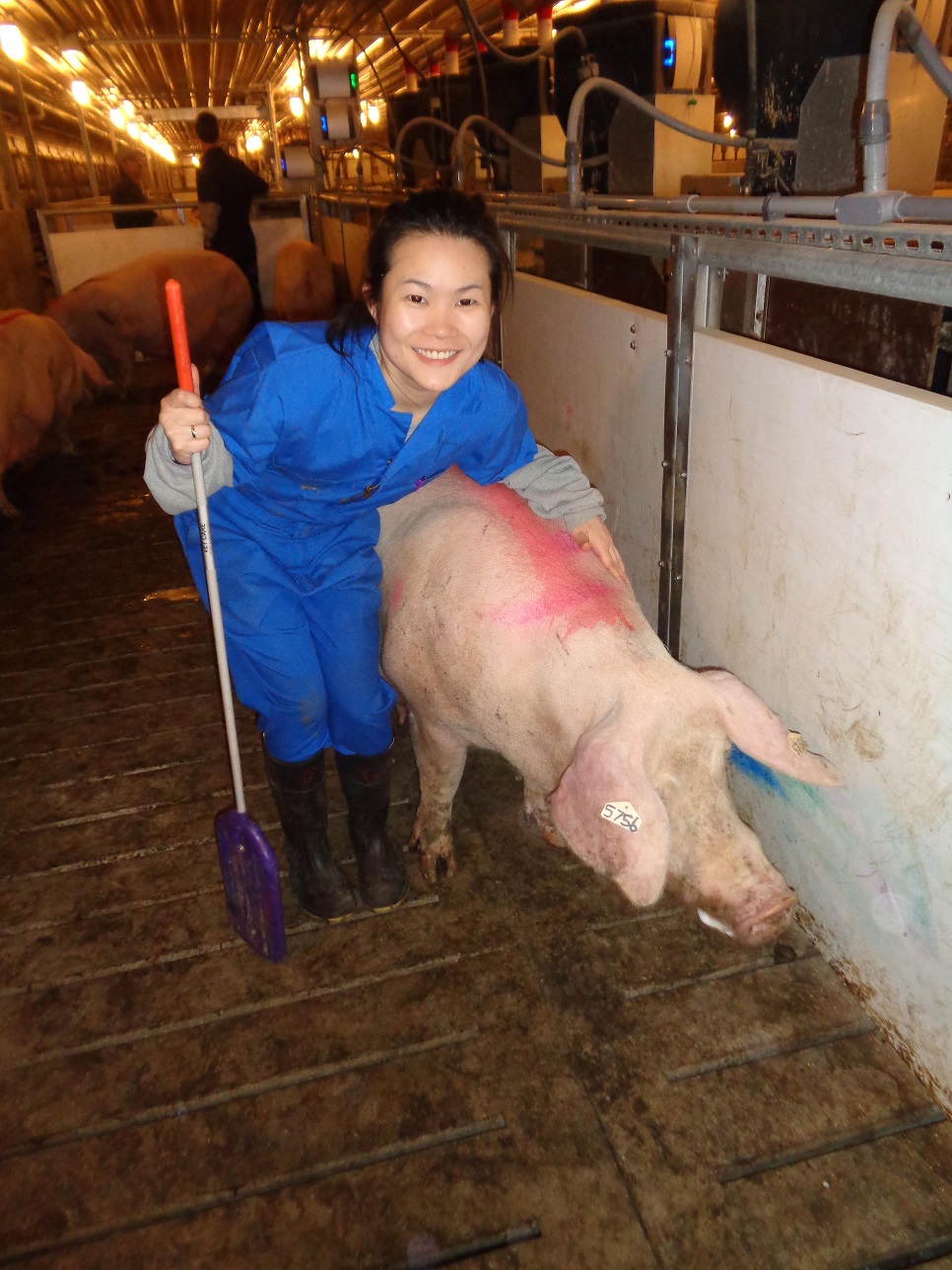 Kesinee Chitakasempornkul
Graduate Research Assistant
PhD, Statistics
kessinee@ksu.edu
Advised by Dr. Nora Bello
Kessinee Chitakasempornkul was raised in the city of Bangkok, Thailand. Her family has a food production company, so she is familiar with food production in animal agriculture. She came to K-State five years ago and completed a Master degree in the Applied Mathematics option in Applied Statistics. As a PhD candidate, she is currently working on "Addressing challenges of hierarchical structural equation modeling in animal agriculture" in hierarchical Bayesian framework. Her focus is on a system approach to animal production systems since animal agriculture serves such a key role in providing food protein. Working as a GRA, she has a great opportunity to conduct interdisciplinary research and is very much enjoy every moment working with collaborators and helping promote a positive view regarding statistics, along with its proper usage in scientific research problems.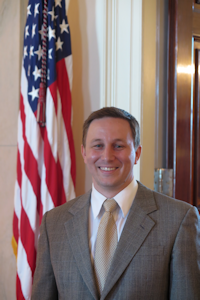 Elliott Dennis
Graduate Research Assistant
PhD, Agricultural Economics
grapple5@ksu.edu
Advised by Dr. Ted Schroeder
Elliott Dennis has previously worked in roles involving entrepreneurs and venture capitalists. His current academic research centers on marketing, production practices, and spatiotemporal interactions in cattle. Prior to beginning his PhD, he obtained a MS in Applied Economics from Utah State University and MBA in Agribusiness from the Royal Agricultural University in the UK. After completing his PhD in July 2019, he will become an Assistant Professor of Livestock Marketing and Risk Management at the University of Nebraska – Lincoln. He now lives in Manhattan, Kansas with his wife and two daughters.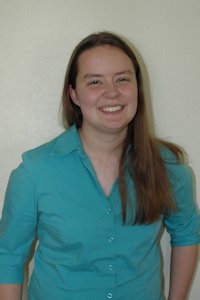 Megan Ewell
Graduate Research Assistant
DVM/MS, Pathobiology (Epidemiology)
mewell@vet.k-state.edu
Advised by Dr. David Renter
Megan is pursuing concurrent DVM/MS degrees. She is a member of the DVM Class of 2019. Megan earned her BS in Agriculture (Animal Sciences and Industry) from K-State in 2015. Her general research interests lie in epidemiology.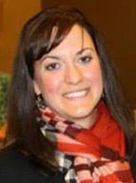 Kendra Frasier
PhD, Veterinary Pathobiology
kendrafrasier@k-state.edu
Advised by Dr. Michael Sanderson
Kendra works for the Kansas Department of Agriculture Division of Animal Health. Her research interests include a multi-disciplinary approach to animal disease traceability and crisis communication.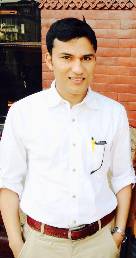 Tara Nath Gaire, MS
Graduate Research Assistant
PhD, Pathobiology (Epidemiology)
tngaire@vet.k-state.edu
Advised by Dr. Victoriya Volkova
Tara's research at K-State focuses on the epidemiology of antimicrobial resistance. His previous research experience includes epidemiological studies of the bluetongue virus antibodies presence in ruminants (cattle, sheep and goat) of Nepal and prevalence of bovine viral diarrhea infection in dairy herds of Nepal as a Principal Researcher funded by United States Agency for International Development (USAID), Feed the Future – Livestock Innovation Laboratory, led by Colorado State University.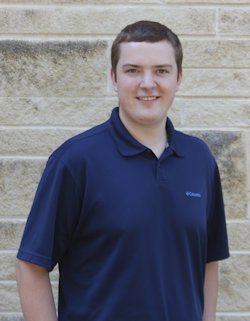 Jordan Gebhardt
Graduate Research Assistant
DVM/PhD, Animal Sciences & Industry (Applied Swine Nutrition)
jgebhardt@vet.k-state.edu
Co-advised by Drs. Steve Dritz and Joel DeRouchey
Jordan is currently pursuing a concurrent DVM/PhD, and his research has focused on the effect of varying particle size and standard deviation of ground corn in nursery and finishing swine diets on feed preference, growth performance, carcass characteristics, and associated feed mill manufacturing costs. Additional research currently includes evaluation of chromium supplementation in finishing swine diets as well as potential mitigation strategies of porcine epidemic diarrhea virus (PEDV) in feed and feed ingredients. Upon graduation, Jordan hopes to continue helping swine producers improve the health and nutrition of their herds, ultimately leading to increased productivity and efficiency.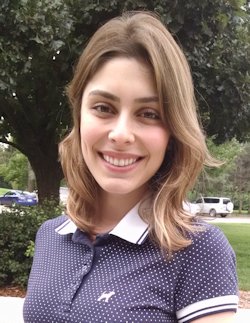 Mariana Boscato Menegat, MS
Graduate Research Assistant
PhD, Pathobiology (Applied Swine Nutrition)
mbmenegat@vet.k-state.edu
Advised by Dr. Steve Dritz
Mariana is a veterinarian, and her work is focused on swine. She earned her MS in Swine Reproduction and she is currently pursuing her PhD in Swine Nutrition. Mariana hopes that her academic and professional career contribute towards the improvement of swine production.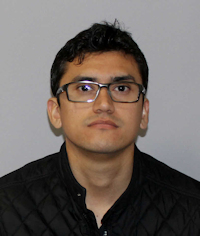 Aurelio Cabezas Murillo, MS
Graduate Research Assistant
PhD, Pathobiology (Epidemiology)
aureliocm@vet.k-state.edu
Advised by Dr. Michael Sanderson
Aurelio's research is focused on livestock herd contact networks in the U.S. production system and the application of that data to modeling the effects of foot-and-mouth disease introduction and spread between herds. He also works with Dr. Victoriya Volkova on a project which aims to develop mathematical models of potential transmission and clinical manifestations of FMD within a U.S. beef feedlot.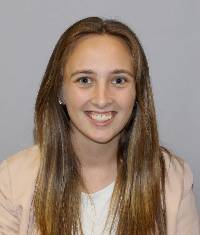 Hannah Seger
Graduate Research Assistant
DVM/PhD, Pathobiology
hlseger@vet.k-state.edu
Advised by Dr. Michael Sanderson
Hannah's PhD research focus is on the environmental transmission dynamics of Escherichia coli. Hannah is part of the dual DVM/PhD program and a current first year veterinary student. After completion of her program, she plans to continue clinical research in feedlot cattle with a focus in food safety and public health.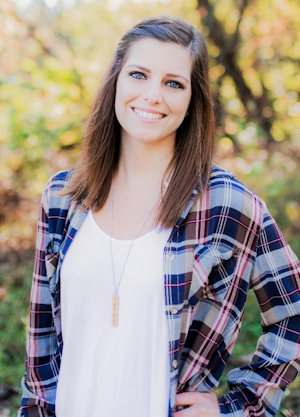 Diana Valencia, MS
Graduate Research Assistant
PhD, Pathobiology (Epidemiology)
dewsbury@vet.k-state.edu
Advised by Dr. Natalia Cernicchiaro
Diana received her MS from K-State in 2015 where she studied food safety epidemiology with Drs. Natalia Cernicchiaro and David Renter. Diana has since worked in industry as part of a global bovine biologics research and development team for three years. As a PhD candidate her focus will be primarily on food safety epidemiology. Her other professional interests include ruminant nutrition, beef production, and feedlot animal health. Upon completion of her PhD program, she plans to utilize her industry experience and academic education to design, conduct, and analyze experimental research trials to answer questions pertinent, applicable, and vital to the field and animal health industry as a whole.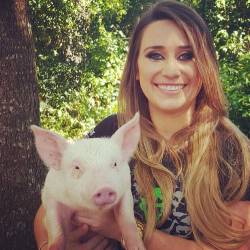 Carine Mirela Vier, DVM
Graduate Research Assistant
PhD, Pathobiology (Applied Swine Nutrition)
carinevier@vet.k-state.edu
Advised by Dr. Steve Dritz
Carine received her DVM degree from the Federal University of Rio Grande do Sul, Brazil, in 2016. During her program, she had the opportunity to spend a year at K-State on a full ride scholarship. She currently joined the Applied Swine Nutrition Team, and her PhD's research has been focused on amino acids and minerals requirements of nursery and finishing pigs. Upon graduation, Carine plans to generate high quality assistance for swine producers, optimizing animal productivity and enhancing system profitability.