Anatomy and Physiology
We are a multi-disciplinary department with responsibilities in instruction, research and continuing education in the disciplines of gross and microscopic anatomy, cell and systemic physiology, pharmacology, and neuroscience.
Our mission: Cultivate an environment that fosters ingenuity, leadership and excellence in teaching, research and service.
Our vision: Build the finest veterinary biomedical science department.
Highlights in research, teaching and student recognition
Drs. Yu, Xiong lead study identifying proteins suppressing tumor growth in fruit flies, suggest similar effects on human cancers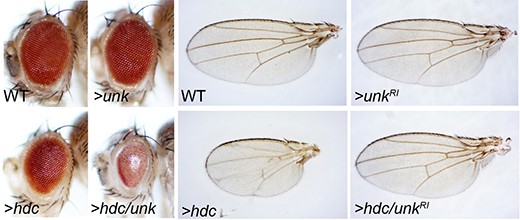 The protein "Headcase," or Hdc, functions together with the protein "Unkempt," or Unk, to regulate tissue growth in fruit flies.
The concept sounds simple, but understanding the process has been elusive: Cut off the nutrient supply to suppress the growth of tumors.

Now researchers in the College of Veterinary Medicine at Kansas State University are unveiling promising results for this concept by studying the behaviors of specific proteins in fruit flies. The proteins have known counterparts in humans.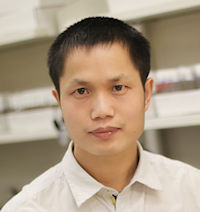 "In our latest study, we identified 'Headcase,' or Hdc, and 'Unkempt,' or Unk, as two nutrient-restriction-specific tumor suppressor proteins that form a complex that acts to restrict cell-cycle progression and tissue growth in response to nutrient stress in Drosophila or fruit flies," said Dr. Jianzhong Yu, assistant professor and cancer biologist.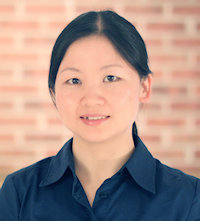 Yu is collaborating with Naren Li, postdoctoral fellow; Dr. Yulan Xiong, assistant professor; and Qinfang Liu, doctoral student. They recently published an article on their latest research, "Headcase and Unkempt Regulate Tissue Growth and Cell Cycle Progression in Response to Nutrient Restriction," in Cell Reports.

The study was supported in part by a grant from the National Institutes of Health's Kansas INBRE program, a startup fund and SUCCESS-FYI Intramural Grant from the College of Veterinary Medicine. The work is also supported by the Johnson Cancer Research Center at Kansas State University.

"Given the role of the human counterparts of these proteins, our results suggest that Hdc and Unk may function as tumor suppressors in mammals," Yu said. "Although the human ortholog of Unk has not been studied in the context of cell proliferation, we showed that both Hdc and Unk are able to inhibit tissue growth in vivo in the Drosophila model. Thus, it is worthwhile in the future to investigate the growth control function of these two proteins, especially in regard to the formation of cancer tumors."
Drs. Yi-Hsien Cheng, Wei-chun Chou earn post-doc awards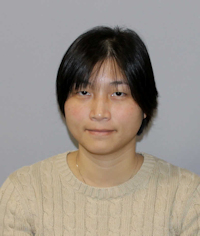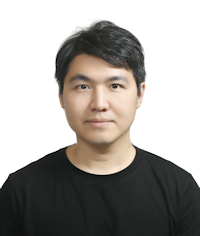 Drs. Yi-Hsien Cheng and Wei-chun (Joe) Chou, from Dr. Zhoumeng Lin's laboratory, have been named winners of 2019 Regulatory and Safety Evaluation Specialty Section Postdoctoral Excellence Awards by the Society of Toxicology.
The awards will be presented at the society's Regulatory and Safety Evaluation Specialty Section Meeting and Reception in March 2019 in Baltimore, Md.
Chou will also receive a Biological Modeling SS Andersen-Clewell Trainee Award from the Society of Toxicology.
Dr. Miao Li takes Society of Toxicology post-doc recognition
Dr. Miao Li, a member of Dr. Zhoumeng Lin's laboratory team, is the winner of the Society of Toxicology Risk Assessment Specialty Section Perry J. Gehring Best Postdoctoral Fellow Award.
His abstract submission "Integration of Food Animal Residue Avoidance Databank empirical methods for drug withdrawal interval determination with a mechanistic population-based interactive physiologically based pharmacokinetic modeling platform: example for flunixin meglumine administraction," was chosen as the winner of this year's award.
Li will receive the award at a reception in March 2019 at the Hilton Baltimore Holiday 3 during the annual Society of Toxicology meeting.
Li has also been named a winner of the AACT and Innostar Best Abstract Award by the Society of Toxicology.
His main research interest is the application of PBPK modeling to conduct interspecies extrapolation for toxicology or human health risk assessment.
His research project focuses on using PBPK modeling to predict tissue residues and withdrawal time for veterinary medicines in food-producing animals.
Trenton Colburn earns pre-doctoral fellowship
Trenton Colburn, a doctoral student in the Kansas State University Kinesiology program, has received an NIH F31 Pre-doctoral Fellowship to support his Anatomy & Physiology studies. The award totals $32,848 for Year 1. Colburn's sponsor is Dr. David Poole and his mentor is Dr. Tim Musch.
Molly Bassette wins student poster contest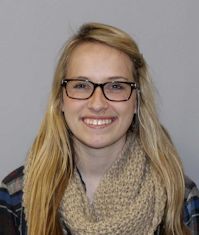 During the K-INBRE annual meeting Jan 18-20, 2019 in Overland Park, Kan., Kansas State University student Molly Bassette won the Best Poster Award in the Undergraduate Research Division. Bassette is a research assistant in Dr. Masaaki Tamura's laboratory in the KSU Anatomy & Physiology Department. Kansas State University's Dr. Jianzhong Yu also received award recognition during the session for his K-INBRE developmental biology research.
Dr. David Poole helps instruct scientific journal workshop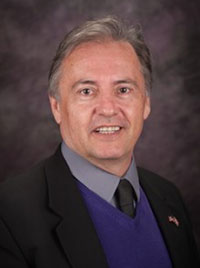 Dr. David Poole, professor of exercise physiology and co-director of the Cardiorespiratory Exercise Laboratory in the Kinesiology, and Anatomy & Physiology departments, recently helped provide instruction at the American Physiological Society Writing and Reviewing for Scientific Journals Workshop held in Orlando, Fla.
Poole was a 2018 winner of the Edward F. Adolph Distinguished Lectureship Award from the Environmental and Exercise Physiology, or EEP, section of the American Physiological Society.
Dr. Tim Musch named Faculty Member of the Month
D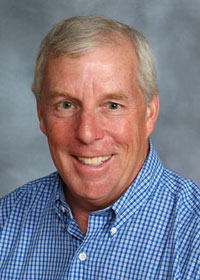 r. Tim Musch, University Distinguished Professor in Kinesiology, and Anatomy & Physiology, has been selected as the February 2019 Faculty Member of the Month by the College of Veterinary Medicine's Class of 2022.
Students highlighted Musch's consistent ability to engage them, his attentiveness to students and his attempts to develop personal relationships with them.
Musch was a winner of the Honor Award from Environmental and Exercise Physiology section of the American Physiologic Society in 2018.
Dr. Butch KuKanich wins award for teaching excellence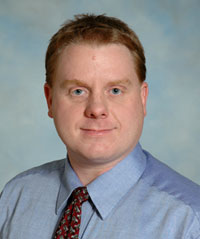 Anatomy & Physiology professor Dr. Butch KuKanich has earned the Bayer Teaching Excellence in the Second Year Award.
Four faculty members, including KuKanich, have been recognized for preclinical teaching excellence in Kansas State's College of Veterinary Medicine. Dr. KuKanich, Dr. Ryane Englar, Emily Klocke and Justin Thomason each won honors for teaching excellence in courses involving first-, second- and third-year CVM students. Designations were based on student vote.
Congratulations to our graduate!

On Dec. 7, 2018, Mike Kleinhenz received his PhD. Kleinhenz, whose research field specialty is clinical pharmacology, was also honored with a cake party in the department. His research project focused on pharmacokinetics and analgesic properties of transdermal flunixin meglumine. Kleinhenz will continue work at Kansas State in the Department of Clinical Sciences, doing clinical instruction for seniors in the Livestock Field Services section. He will also continue to work with Dr. Hans Coetzee's lab team.
Dr. Hans Coetzee wins awards for work in pain management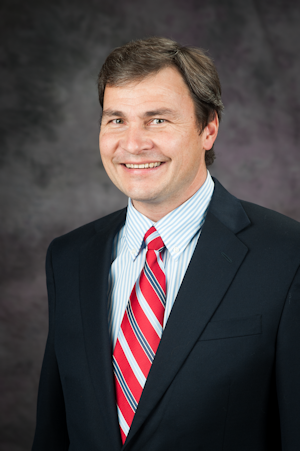 Dr. Hans Coetzee has won the Boehringer Ingelheim Ruminant Well-being Achievement Award for his work in the field of animal pain management. He was given the award on Aug. 30, 2018 in Sapporo, Japan.
During the 33rd World Veterinary Congress in Incheon, Korea, the inaugural World Veterinary Association Global Animal Welfare Awards were given to 6 veterinarians, representing each WVA world region. Coetzee emerged as the winner from the U.S. region.
In 2017, the Anatomy & Physiology Department Head earned the American Veterinary Medical Association's Animal Welfare Award.
Dr. Steve Ensley's study of algae garners media attention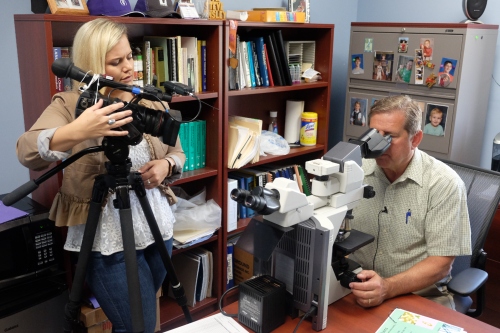 Dr. Steve Ensley's research into the perils of deadly blue green algae drew regional media coverage from TV station KSNT of Topeka, Kan.: https://www.ksnt.com/news/local-news/kansas-state-university-studying-deadly-blue-green-algae-in-kansas-waters/1374379037 (photo by Joe Montgomery).
A National Institutes of Health-funded research project seeks to produce a therapeutic compound that could be administered directly to the lungs in aerosol form.