T.G. Nagaraja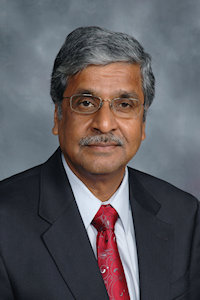 University Distinguished Professor
Professor of Microbiology
Director of the Veterinary Biomedical Sciences Graduate Program
Phone: 785-532-1214
E-mail: tnagaraj@vet.k-state.edu
Responsibilities
Work with K-State College of Veterinary Medicine faculty, students, trainees, and administration to promote and facilitate the Veterinary Biomedical Sciences Graduate Program.

Coordinate a graduate level course designed to train graduate students in the responsible conduct of biomedical research.
Advance the research opportunities for graduate students and trainees in the College of Veterinary Medicine by seeking extramural funding to support training programs.
Degrees
BS 1970, U. of Agric. Sci., India
MS 1972, U. of Agric. Sci., India
PhD 1977, Kansas St. U.
MVSc