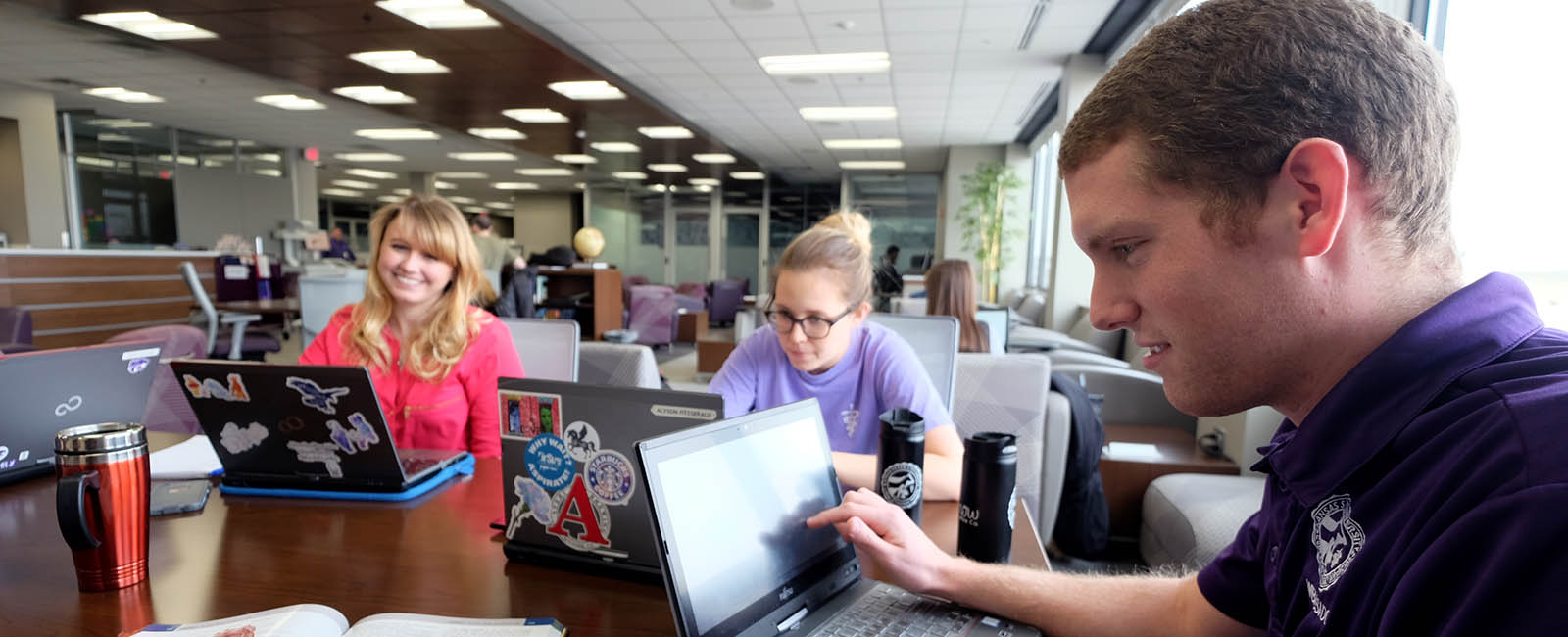 About the College
Exceptional teaching. Impactful research. Outstanding service. Extraordinary graduates.

The Kansas State University College of Veterinary Medicine is dedicated to scholarship through innovation and excellence in teaching, research, and service to promote animal and human health for the public good. We are committed to creating an environment that is fulfilling and rewarding, being recognized for good communication, productive collaboration, mutual respect, diversity, integrity, and honesty.
To carry out this mission, the college's nationally recognized instructional and research programs provide the highest standards of professional education. A rich, varied, and extensive agricultural program in the area surrounding the college, a city with many pets and a zoo, and referrals from surrounding states provide a wealth of clinical material for professional education in veterinary medicine.
We pride ourselves in a rich history of tradition and innovation. Kansas State University is one of the oldest veterinary colleges in the United States to grant the Doctor of Veterinary Medicine degree. Established in 1905, The College of Veterinary Medicine has built on the university's reputation for excellence. Today we claim, more than 7,000 men and women have been granted the Doctor of Veterinary Medicine degree. Departments within the College of Veterinary Medicine are anatomy and physiology, clinical sciences, diagnostic medicine/pathobiology.
Performance in Educating Veterinarians
The College of Veterinary Medicine at Kansas State University has "full accreditation" status by the Council on Education of the American Veterinary Medical Association.
The pass rate for K-State graduates on the North American Veterinary Licensing Examination for the class of 2023 was 92 percent.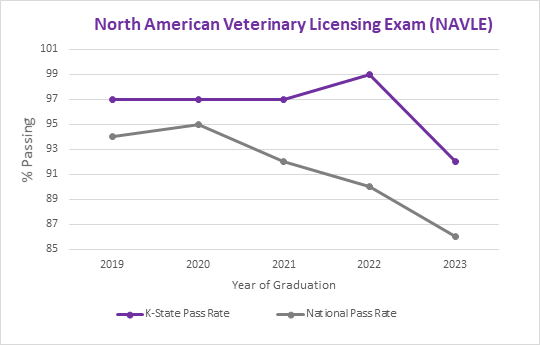 The next accreditation site visit and decision will occur in 2024.