CORE - Advisory Council
Advisory Council Chair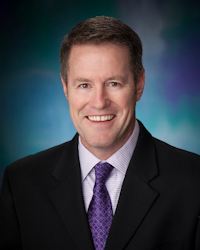 Dr. David Gnad, DVM, MS Epidemiology
Managing Partner, Nebraska Veterinary Services
Dr. Gnad graduated from Kansas State University in 1996. He entered private practice in Kansas before returning to KSU in a residency program. He then moved into a faculty position in Agricultural Practices, received a Master's Degree and became board certified with the American Board of Veterinary Practitioners. While at KSU his clinical and research efforts focused on beef cattle production medicine. At the time of his departure from KSU he was the Head of Agricultural Practices and owned and operated Agricultural Biosecurity Consultants.
Advisory Council Members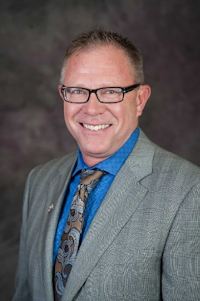 Dr. Kelly Lechtenberg, DVM, PhD
Founder and Owner Midwest Veterinary Services, Central State Research Center, Veterinary and Biomedical Research Center and Timber Creek Veterinary Hospital
Dr. Lechtenberg received his DVM degree in 1987, followed by a PhD (Nutrition/Anaerobic Microbiology) in 1988. Kelly spends his time helping assure that the meat offered to US consumers is safe, wholesome and produced in a fashion that is considerate of the needs of animals entrusted to his care. After several years in mixed animal practice and beef cattle consultation, he has focused efforts on operating a contract research organization. He and his team have been instrumental in the development of dozens of vaccines and pharmaceutical designed to improve the health and well-being of beef and dairy cattle, swine and poultry.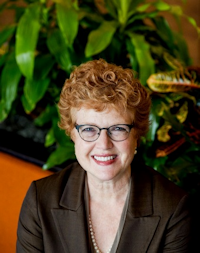 Dr. Elizabeth M. Lund, DVM, MPH, PhD
VP, Veterinary Informatics, Compassion-First Pet Hospitals
Dr. Lund is a companion animal epidemiologist with over 25 years of professional experience leveraging digital pet health data to generate evidence and insights for organizational strategy and success. Over her career she has worked in diverse sectors of animal health, including private equine practice, academia, corporate veterinary practice and, public health. In her current role at Compassion-First, Liz leads data-driven organizational initiatives that optimize patient outcomes, medical quality, and operational efficiency. Most recent professional roles include President of DataDogs, LLC, a big data consulting company and Senior Director-Research for Banfield Pet Hospital, a division of Mars Petcare.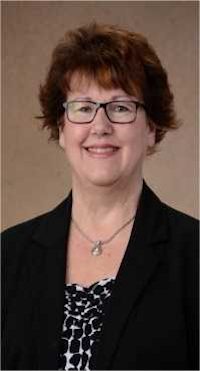 Dr. Marnie Mellencamp, BS, MS, PhD
Director of Outcomes Research, Zoetis
Dr. Mellencamp is the Head of Outcomes Research, a cross-functional team that delivers evidence to support the value proposition of Zoetis products and services. Zoetis is the only Animal Health Company with an Outcomes Research team that serves companion animals and livestock species business units. She joined Zoetis in 2012 as Improvest research lead in Swine Technical Services and became the Academic Liaison for the Central US Veterinary Colleges in 2014. Before joining Zoetis, she led research efforts at PIC (Genus) to develop genomic tools for selection of genetic resistance to major swine diseases. Prior to this, she held academic positions in human and veterinary medicine, investigating mucosal immunity and Streptococcal diseases through NIH and VA-funded research.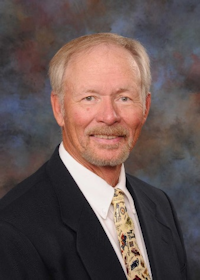 Dr. Bob Smith, DVM, MS, Dipl. ABVP
Veterinary Research and Consulting Services
Dr. Smith graduated from the Kansas State University College of Veterinary Medicine in 1976, and holds BS and MS degrees from Kansas State as well. He was on the faculty in the College of Veterinary Medicine at Oklahoma State University from 1976 until 2000, working in various positions, including working as a Field Services Clinician and Extension Veterinarian. During his last nine years at Oklahoma State he held the McCasland Chair in Beef Health and Production. He joined Veterinary Research and Consulting Services in 2000, and along with 10 associates provides health care services to feedlot cattle across the western US.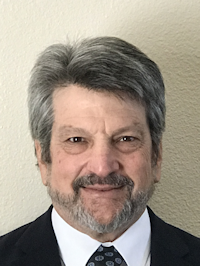 Dr. Bruce Wagner, MS, PhD
Director, Center for Epidemiology and Animal Health (CEAH), USDA
Dr. Wagner received master's degrees in zoology and statistics followed by PhD (epidemiology) in 2003. He is the Director for the Center for Epidemiology and Animal Health (CEAH), a part of USDA, Animal and Plant Health Inspection Service, Veterinary Services. Prior to taking on Director role, Dr. Wagner had several roles at CEAH since he joined Veterinary Services. Most recently he was the Director for the Monitoring and Modeling group, but he has also served as a statistician as an aquaculture specialist. Dr. Wagner has also been involved in developing surveillance approaches for antimicrobial resistance.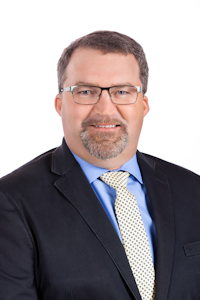 Dr. Justin Welsh, DVM
Executive Director, Livestock Technical Services, Merck Animal Health
Dr. Justin Welsh is the lead for the Merck Animal Health livestock Technical Services team. His team is responsible for supporting the commercial teams in the cattle, swine and poultry industries in the US market. This team of veterinarians and nutritionists are located throughout the US. They focus on veterinary and producer education, as well as organizing and implementing research related to product life cycles and their uses in the field. Dr. Welsh earned his undergraduate degree in animal science from the University of Nebraska and completed his Doctorate of Veterinary Medicine at Kansas State University, College of Veterinary Medicine.