About Phi Zeta Research Day

The primary activity for the Society of Phi Zeta Sigma Chapter is our annual Research Day. The Research Day was established to showcase the research efforts of veterinary students, house officers, graduate students, and instructors at the College of Veterinary Medicine.
All researchers within the College of Veterinary Medicine are encouraged to participate as this day provides a unique opportunity to share research in a local, encouraging and instructional environment. It is also an excellent opportunity to network, establishing mentorships and research collaborations within the College.
Both oral and poster presentations are received, and awards for these are conferred during a Reception and Ceremony that evening. Additional scholarships and awards are also presented, including the A.S.R. Ganta Veterinary Student and Graduate Student Awards, the Benjamin Kurz Research Scholarship, the Dr. Horst W. and Elizabeth A. Leipold Award, the Miller Pathology Scholarship, the Dr. Harish C. and Ved K. Minocha Scholarship, the Dr. Charles E. Cornelius Award in Anatomy and Physiology, the Mahlon Vorhies Production Animal Award, and finally the prestigious Zoetis Award for Veterinary Research Excellence to an outstanding member of faculty.
Zoetis and Royal Canin are proud sponsors of the Society of Phi Zeta Sigma Chapter's Research Day.
Phi Zeta Research Day 2024
March 5, 2024
Keynote Speaker - Dr. Scott Dee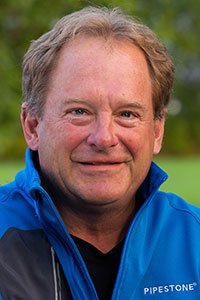 Dr. Scott Dee earned a DVM, MS, and PhD from the University of Minnesota, is board-certified in veterinary microbiology, past President of the American Association of Swine Veterinarians, past Chair of the American Veterinary Medical Association (AVMA) Council on Biologic and Therapeutic Agents and currently serves on the AVMA House of Delegates.
After 12 years in swine practice and another 12 years in academia, Scott joined Pipestone Veterinary Services as Director of Applied Research, currently serving as Emeritus Director of Discovery and Innovation for Pipestone. Throughout his 36-year career, he has been awarded more than $12.5 million dollars in research funding and published 181 peer reviewed papers, including the initial publications on the proof of concept of PEDV transmission in feed and the transboundary survival of ASFV in feed, along with 37 textbook chapters, 208 abstracts and 495 proceedings papers.
He received the AASV Practitioner of the Year, the Howard Dunne Memorial, and Leman Science in Practice awards, a Warrior Chip from the FBI and is a Master of the US Pork Industry. He has guest-edited a Special Issue on Feed Risk in Transboundary and Emerging Diseases, been awarded the Distinguished Service to the US Pork Industry Award from the National Pork Board and recognized as the Distinguished Research Alumnus by the UMN College of Veterinary Medicine.
Scott and his wife Lisa live in Alexandria, MN and have two children: Nicholas, a medical student at the University of Minnesota Duluth and Ellen, a CPA at Cargill.