Application Deadline
Applications for summer admission to the program will be accepted through May 5 for the program that begins on May 22. We will accept applications for fall admission to the program through Aug 11.
One Year Master's — Application Directions
Get copies of transcripts of all college coursework completed.
Go to the graduate school application: apply at the graduate school.
Fill out the Personal Information, Address Information, Demographic Information, Educational Information, and Academic Information Sections.
Under Program Selection, choose: Veterinary Medicine; and then choose: Biomedical Science – One Year Program - Veterinary.
On the Program Information Page, select: I have a major professor who has agreed to oversee my research and provide necessary funding
In the "My major professor will be:" box, list: Dr. Matthew Basel
Finish the rest of the application sections.
Admissions Requirements
There are no specific admission requirements for this program as we desire to serve a wide range of potential students, but there are some suggested guidelines for students that will likely succeed:
A B.S. degree in a biomedical science related field
A 3.0 or higher overall GPA*
*This is a graduate school requirement. If you have a GPA from 2.65-2.99 we may be able to consider you for probationary admission. If you have a GPA < 3.0 and would like to apply, please include approximately one paragraph in your objectives statement describing why you have deficiencies in your GPA and your plan for improving your performance during the M.S. program.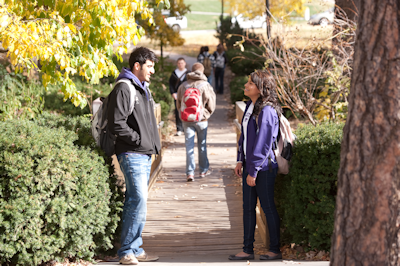 Application Requirements
1. Application fee
The fee for U.S. citizens and permanent residents is $65. The fee for international applicants is $75. Fees are payable with a credit card through CollegeNet.
2. Transcripts
Official transcripts for each college or university where baccalaureate degree was awarded and/or any completed advanced course work should be uploaded in the CollegeNet. This should include a copy of the 'Transcript Explanation' that is usually on the reverse side of the transcript. Students whose transcripts are not in English must furnish a translation by an appropriate authority. Failure to list any colleges or universities attended may result in dismissal from the University.
3. Statement of objectives
The applicant will need to upload a statement of objectives describing the academic background, any relevant research, job and life experiences, academic objectives giving specific reasons for the selection of the field of study, contemplated research areas, and professional plans, career goals, etc. The statement of objectives serves to communicate to the Graduate Program Executive Committee the applicant's commitment and desire to meet the personal and professional demands of a MS degree.
4. Graduate record exam
The Graduate Record Examination (GRE) is NOT required for admission, but applicants can take the examination and submit the scores. The applicant can upload an unofficial copy of the GRE scores in the online application and may also request the Educational Testing Service to send scores to Kansas State University (school code 6334). There are no minimum scores required for admission.
Additional Requirement for International Students
English language
An official report of score on the Test of English as a Foreign Language (TOEFL) must be uploaded or sent to Kansas State University (school code 6334) for all applicants whose primary language is not English. Applicants with a degree in the last two years from a United States college or university are not required to submit a TOEFL score but must take an English proficiency test upon arrival.
iBT TOEFL (internet based) scores must have a minimum total score of 79 with no individual score below 20 on the reading, listening, and writing sections.
Applicants submitting a paper-based TOEFL (PBT) test scores must have a minimum total score of 550 with no part score below 55 on reading or listening sections and a TWE (Test of Written English) score of 5.0 or higher.
Applicants who are submitting an IELTS score must have a minimum total score of 6.5 with individual scores of 6.5 or higher on the reading, listening, and writing sections.
Applicants who do not meet the minimum proficiency standard will be required to complete specified courses offered by the English Language Program (ELP) at Kansas State University.
The Executive Committee and the Director of the Graduate Program, in consultation with the relevant Department Head, and the potential major professor make the final admission decision.