David Hodgson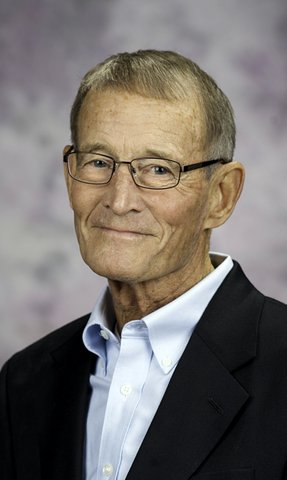 Emeritus

Professor, Anesthesiology

DVM, DACVAA
Phone: 785-532-5690
E-mail: hodgson@vet.k-state.edu
Education
DVM: Kansas State University
Residency: University of California-Davis
Teaching
Veterinary Surgery I (3rd year)
Veterinary Surgery II (3rd year)
Clinical Anesthesia (4th year)
Research
Novel methods of delivering inhaled anesthetics to a wide variety of animals.
Design and testing of anesthesia machines and ventilation assist devices.
Methods to reduce morbidity and mortality in anesthetized veterinary patients.
Assessment of diaphragmatic and pulmonary function in recumbent positions in anesthetized horses.
Testing and development of novel ventilators to provide respiratory support for anesthetized Marine Mammals. Sponsoring organization: National Marine Mammal Foundation.
Oxygen delivery through nasal catheters and assessment of perturbations in flow delivery.
Clinical
Anesthesia equipment design, testing, and consultation are clinical interests for Dr. Hodgson. Special emphasis is placed on novel methods to deliver safe, controlled, and economical methods of producing anesthesia and analgesia to clinical patients. Dr. Hodgson has a recognized expertise in anesthesia equipment design and frequently consults on a national basis. Ventilation support devices are an additional combined clinical and research focus. Anesthesia patient safety, morbidity and mortality reduction through equipment configuration has been a long term interest and area of activity.