Department of Clinical Sciences
Department of Clinical Sciences' mission is to discover, apply, and disseminate knowledge in veterinary medicine. Our goals are to provide quality veterinary medical education and post graduate training, to offer cutting-edge diagnostic and therapeutic services, and to advance the science of veterinary medicine through basic and applied research.
Clinical Sciences Faculty Awards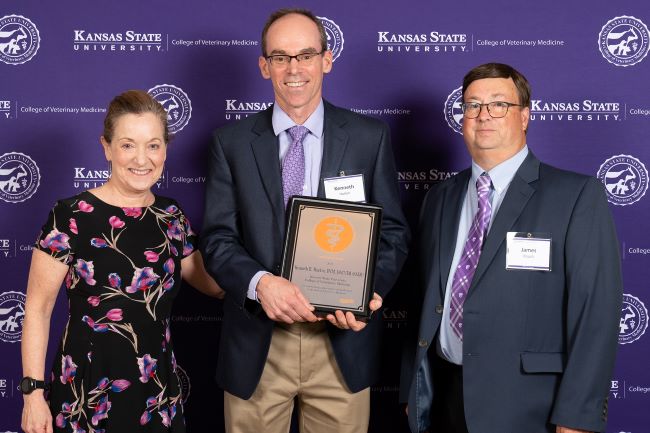 Dr. Ken Harkin received the 2023 Zoetis Distinguished Veterinary Teacher Award
(5th time in his career)!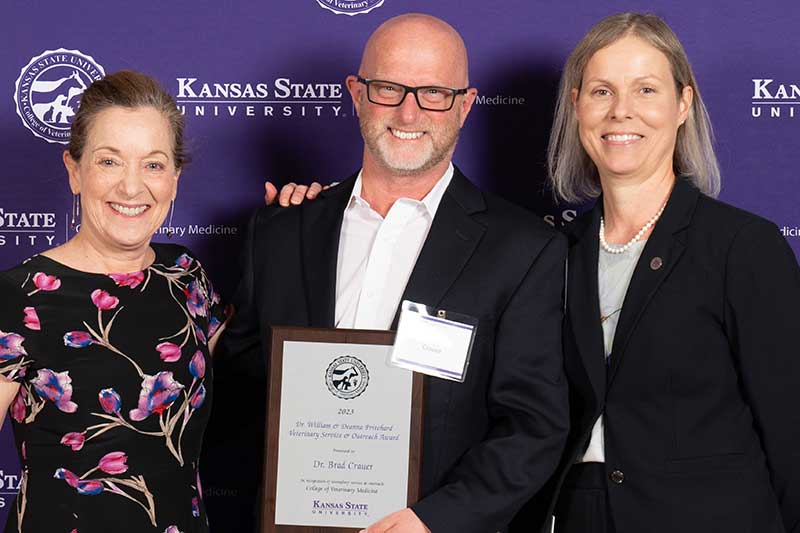 Dr. Brad Crauer receives the 2023 Dr. William and Deanna Pritchard Veterinary Service and Outreach Award.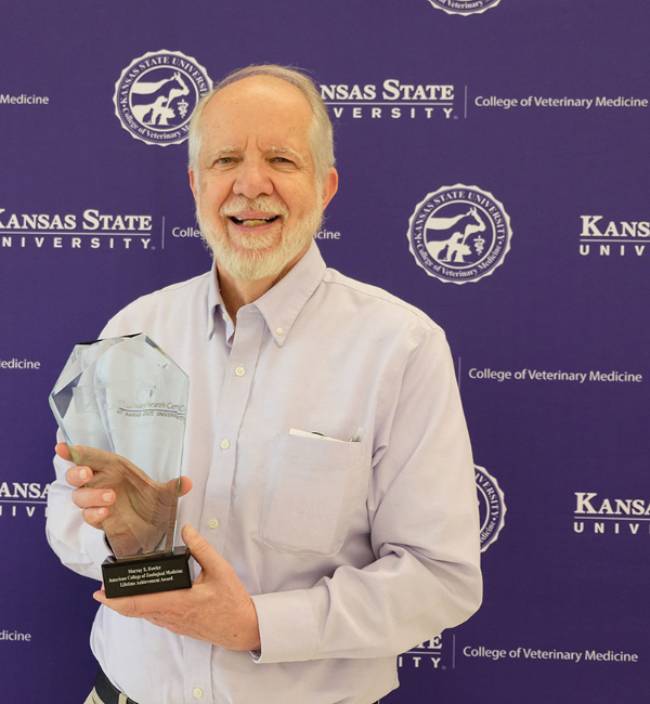 The College of Veterinary Medicine's James W. Carpenter was recently honored by the American College of Zoological Medicine as the recipient of the Murray E. Fowler Lifetime Achievement Award.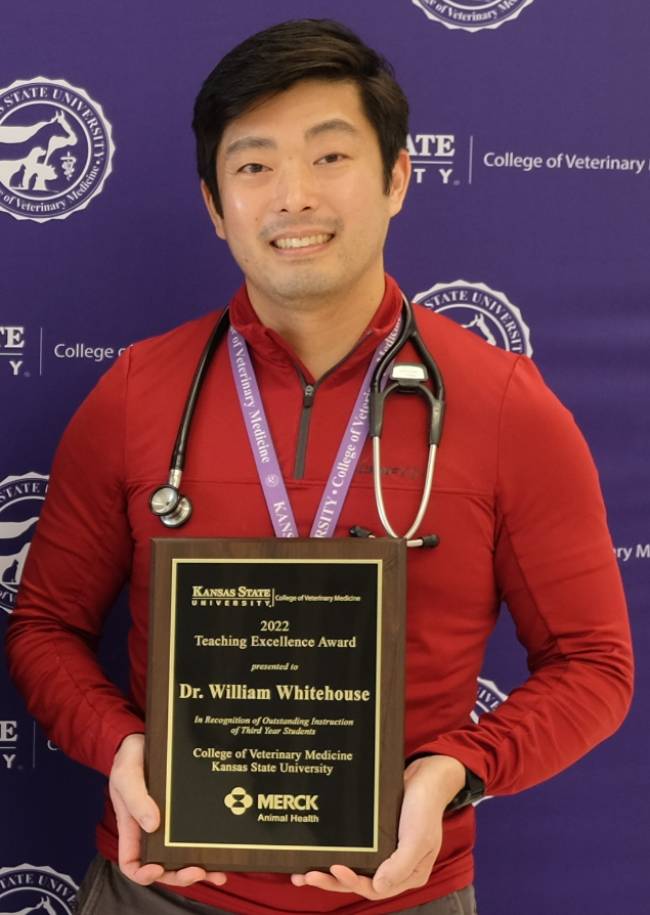 Dr. William Whitehouse received the 2022 Teaching Excellence in the Third Year award.
Highlights and Headlines
Dr. Emily Reppert was recognized as the K-State Professor of the Week for February 18, 2023! The Professor of the Week recognition is coordinated by Faculty Senate, the president's office, K-State athletics and the Division of Communication and Marketing. Recipients are faculty members selected by Faculty Senate caucuses. Those selected are provided tickets to a men's basketball game of their choosing and recognized during halftime. This is a small token of appreciation for those who teach at K-State.
DCS Faculty Members Receive Awards
Dr. Neala Boyer was awarded the 2023 Pet Tribute Faculty Award for demonstrating excellence in compassion, sensitivity and empathy while caring for patients. This award is determined by a vote of the senior class.
Dr. Bryan Weaver was named the 2022 Zoetis Distinguished Veterinary Teacher Award.
Dr. William Whitehouse was named recipient of the 2022 Teaching Excellence Award. This award was presented in recognition of outstanding instruction to the third-year veterinary students.
Dr. Mike Apley was awarded the 2022Award for Excellence in Junior Faculty Mentoring.
Dr. Ken Harkin was awarded the 2022 Award for Excellence in Resident/Intern Mentoring.
Bradley Crauer, Assistant Professor in Shelter Medicine had been in private practice for about 20 years when a natural disaster uprooted his life and his career plans. When Hurricane Katrina struck, Crauer was recruited by a friend to be a first responder. While in New Orleans, he helped opened a rescue shelter, saving over 1,300 animals. Upon returning to Seattle, he found his perspective on his work had changed, leading him to get in contact with local shelters and nonprofits to continue the work he began in New Orleans. Read more here.
The College of Veterinary Medicine at Kansas State University has appointed Brad White to director of the Beef Cattle Institute.
Notable headlines from the past!
Two-year-old Booger, a gibbon from Greenwood, Missouri, recently underwent cataract surgery at Kansas State University's Veterinary Health Center.
Raelene Wouda's passion for improving cancer treatment starts with our four-legged friends.
Watch this special video about our K-State Shelter Medicine Program