African-American History

First African-American Veterinarian at Kansas State Agricultural College (KSAC)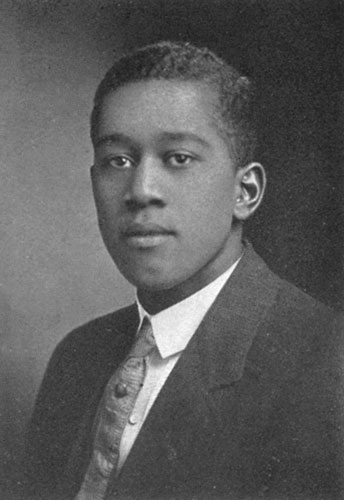 John William Brown, 1912
The first African-American veterinarian to earn his DVM degree at Kansas State Agricultural College (KSAC) entered college at the age of sixteen. He had previously attended Fort Scott High School in Bourbon County, Kansas. Dr. Brown was head of the Division of Agricultural Instruction at the Tuskegee Institute, Alabama, during 1912 and 1913.
Eighteen men received their DVM degrees on Thursday, June 13, 1912, and one received his diploma on December 18, 1912.
The Tuskegee Connection*
The following individuals have played a prominent role in the development of the veterinary program at Tuskegee University.
Dr. Booker T. Washington founded Tuskegee Institute in 1881. Veterinary medicine at Tuskegee Institute began as a discipline in the Department of Agriculture in 1896. In 1942, the Tuskegee Institute Board of Trustees approved a program of cooperation with the State of Alabama to offer professional work in veterinary medicine. Dr. Patterson selected Dr. E.B. Evans, his idol and mentor, as the school's first dean. Dr. Evans was the College Veterinarian and Director of the Department of Agriculture at Prairie View College, Texas.
Of the first eight faculty members recruited by Dr. Evans in 1945, three were graduates from the Kansas State College of Veterinary Medicine: Drs. Thomas G. Perry (KSU 1921), Theodore S. Williams (KSU 1935), and Lloyd B. Mobiley (KSU 1938).
These faculty were soon joined by other KSU graduates: Drs. Eugene W. Adams (KSU 1944), Raymond C. Williams (KSU 1946), Walter C. Bowie (KSU 1947), and Earl H. Brown (KSU 1947).
*excerpt from "A Century of Excellence", co-authored by Drs. Ronnie Elmore and Howard Erickson.