"A Century of Excellence" Book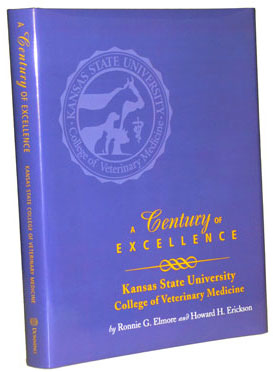 In celebration of our centennial, we were proud to offer a valuable keepsake to our students, alumni, faculty and partners who throughout the years have made our first century a success.
It has been over 100 years since the College of Veterinary Medicine was established in 1905. Since then, more than 5,500 men and women have been granted the Doctor of Veterinary Medicine degree.
"A Century of Excellence" is an 8 1/2 x 11 hardcover book that includes 288 pages of interesting facts and history as well as over 400 vivid photographs. Each graduating class has a two page spread and a timeline covering important events that happened throughout their graduation year.