CORE - Staff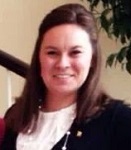 Christy Hanthorn, DVM, MS
Research Associate
cjhanthorn@vet.k-state.edu​
Dr. Hanthorn grew up on a beef cow-calf farm in southern Iowa and received her DVM degree from Iowa State University in 2010. She was in private mixed animal practice in eastern Iowa for 2 years before returning to Iowa State University to complete a MS degree in 2014. Christy's professional interests are beef cattle herd health and preventive medicine. Her work includes assisting with development of the Secure Beef Supply plan as well as assisting with the management of various projects and academic coursework.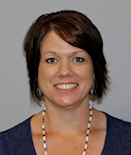 Roberta Hodges
Project Coordinator
roberta@vet.k-state.edu
Roberta is an alum of Kansas State University. Her responsibilities include organizing and tracking activities for the research and training programs of the center; tracking and monitoring budgets; assisting with reporting and proposals; data management and administrative support for the CORE.