A healthier world starts here
At the College of Veterinary Medicine, we embrace the One Health concept. We recognize how animal and human health are deeply intertwined. This understanding guides everything we do, from innovation and excellence in teaching to research and service to promote animal and human health for the public good. As a college, we are committed to an environment that is fulfilling and rewarding, and is recognized for good communication, productive collaboration, mutual respect, diversity, integrity and honesty.
News
Admissions is Now Open - Apply Now
Applications are being taken from now until September 15.
Behind the scenes on the new set of DocTalk
At the College of Veterinary Medicine, the television program "DocTalk" starts production on its new set. DocTalk features host Dr. Dan Thomson, director of the Beef Cattle Institute and Jones Professor of Production Medicine, as he interviews Kansas State University veterinary medicine faculty and other special guests about a wide range of topics related to animal health. The showed is broadcast to a national audience via RFD-TV on cable channels. Learn more about DocTalk in this month's Lifelines video feature.
Check out the August 2015 issue of The Grazier

The official newsletter of the Beef Cattle Institute includes these highlights this month: "Male Cattle Management in a Modern Beef Industry," BCI Graduate Student Awarded Dual-Degree Scholarship," "BCI Represented at International Beef Cattle Symposium," plus read this month's Producer Spotlight, Rural Practitioner, Student Spotlight, and more!

See the latest college news in the August 2015 issue of Lifelines
Dr. Mike Dryden receives the top parasitologist award from the AAVP; Dr. Dan Thomson collaborates with researchers on a novel cattle syndrome discovery; Take a behind-the-scenes tour of the new DocTalk set inthis month's video … see these stories and more.
Interior architecture student and professor collaborate with veterinarians to design enhanced treatment options for animals using 3-D printing
A research project by an interior architecture & product design student at Kansas State University in the College of Architecture, Planning & Design, has turned CT scans of animal bone fractures and deformities into full-scale 3-D prints that veterinarians in the College of Veterinary Medicine can use for teaching, to plan surgeries and to find more cost-effective ways to treat four-legged patients.
Test offered by Kansas State University Veterinary Diagnostic Lab may help decrease yearly pet vaccines
Scientists at Kansas State University's Veterinary Diagnostic Laboratory have modified a test that measures an animal's immune response to the rabies virus, a change that will cost pet owners less money and may help reduce the number of yearly vaccines for pets.
The College of Veterinary Medicine Welcomes the Class of 2019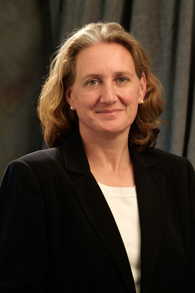 Dr. Tammy Beckham joins the Kansas State University College of Veterinary Medicine as the 12th dean in school history
Following a national search, Kansas State University, Dr. Tammy Beckham became the new dean of the College of Veterinary Medicine, as of Aug. 2. Dr. Beckham will be speaking at the 2015 Animal Health Research Symposium sponsored by the Kansas City Area Life Sciences Institute, to be held Aug. 30-31. She will address "Current and Emerging Infectious Disease Threats to U.S. Livestock & Poultry Industries." See more here: http://www.kclifesciences.org/events/animal-health-symposium/
Veterinary Technician Intern Program | Veterinary Health Center
Do you know a graduating or current veterinary technician looking for a fantastic new opportunity? The Veterinary Technician Intern Program at the VHC offers exposure to a variety of specialties and access to board-certified veterinarians and may be the perfect option! More details and application can be found here: http://www.vet.k-tate.edu/vhc/about/employment/TechnicianInternship.html Or contact Lisa Bryant at lbryant@vet.ksu.edu.