A healthier world starts here
At the College of Veterinary Medicine, we embrace the One Health concept. We recognize how animal and human health are deeply intertwined. This understanding guides everything we do, from innovation and excellence in teaching to research and service to promote animal and human health for the public good. As a college, we are committed to an environment that is fulfilling and rewarding, and is recognized for good communication, productive collaboration, mutual respect, diversity, integrity and honesty.
News
The New Admissions Period is Now Open - Apply Now
Applications are being taken from now until September 15.
The College of Veterinary Medicine Announces its Class of 2019 - Welcome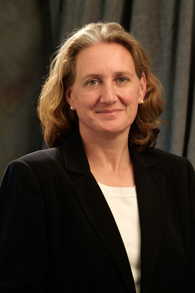 Tammy Beckham named College of Veterinary Medicine dean at Kansas State University
Following a national search, Kansas State University has named Tammy Beckham as its next dean of the College of Veterinary Medicine, effective Aug. 2.
The Nanotechnology Innovation Center of Kansas State (NICKS)
In biomedical research, the smallest things can make the biggest impact. This is especially true at the new Nanotechnology Innovation Center of Kansas State (NICKS), housed at Kansas State University, College of Veterinary Medicine. The center is comprised of interdisciplinary faculty who conduct nano research in the field of biomedical applications. Its mission is to enhance this interdisciplinary collaboration and also work with faculty from different colleges and in different departments such as chemistry, physics and engineering.
Read the May issue of The Lifelines
This month's issue features stories and pictures including: The College of Veterinary Medicine holds a dedication ceremony for the brand new Shelter Medicine Mobile Surgery Unit; Dr. Tara Donovan, DVM class of 1998, returns as 2015 Alumni Fellow; The Veterinary Medical Library cuts the ribbon on its renovated learning space; Fourth-year student Hillary Wolfe complete month-long externship at SeaWorld Orlando; and more.
Veterinary Technician Intern Program | Veterinary Health Center
Do you know a graduating or current veterinary technician looking for a fantastic new opportunity? The Veterinary Technician Intern Program at the VHC offers exposure to a variety of specialties and access to board-certified veterinarians and may be the perfect option! More details and application can be found here: http://www.vet.k-tate.edu/vhc/about/employment/TechnicianInternship.html Or contact Lisa Bryant at lbryant@vet.ksu.edu.
College of Veterinary Medicine collaboration selects four Chinese students for veterinary medical degree
Four Chinese students have been selected to take their pre-veterinary studies at Kansas State University in the fall through the U.S.-China Joint DVM Program, a collaboration involving the U.S.-China Center for Animal Health in the university's College of Veterinary Medicine. The students were selected after interviews were conducted in China in early March.
In Ag: Looking at Mannheimia haemolytica
This is a survey that was conducted at KSU and it shows an increase in resistance to drug therapies among bovine respiratory disease cases. A survey of records of bovine respiratory disease cases at the Kansas State Veterinary Diagnostic Laboratory showed that drug resistance in one of the primary pathogens that cause BRD, Mannheimia haemolytica, increased over a three-year period.