A healthier world starts here
At the College of Veterinary Medicine, we embrace the One Health concept. We recognize how animal and human health are deeply intertwined. This understanding guides everything we do, from innovation and excellence in teaching to research and service to promote animal and human health for the public good. As a college, we are committed to an environment that is fulfilling and rewarding, and is recognized for good communication, productive collaboration, mutual respect, diversity, integrity and honesty.
News
Admissions is Now Open - Apply Now
Applications are being taken from now until September 15.
Welcome back to school this fall. Last year was successful and we hope to continue the momentum of all the great things that have happened in the College of Veterinary Medicine. See some of the highlights and accomplishments in this special video.
Willie's Pet of the Week
Enter Your Best Pet Photo for the Chance to Win! Is your pet the best K-State fan? This is your way to show the Wildcat fans that you have the cutest K-State pet! The Veterinary Health Center is back as second year with K-State Athletics to offer you the chance to win one of three exciting prizes! All you have to do to win is submit your best photo of your pet showing their purple pride and get your friends and family to vote daily! Don't forget the earlier you submit your pet's photo, the more time you have to rack up all of those votes! Submit your best pet photo and spread the word to get your votes!
Diagnostic Insights for Technicians
The Kansas State Veterinary Diagnostic Laboratory has a special newsletter just for veterinary technicians. The August 2015 issue includes helpful information about: The Importance of Blood Smear Evaluation, Rabies Antibody Test for Pet Export—FAVN, Tissue Fixation, and more!
University's NABC animal disease response training course to be included FEMA training catalog
When thinking of the Federal Emergency Management Agency, most probably envision the FEMA jackets and trailers seen at the aftermath of natural disasters like Hurricane Katrina. But emergency preparedness encompasses agricultural disasters, too, including disease outbreaks such as this year's wave of avian influenza. Kansas State University's National Agricultural Biosecurity Center, or NABC, is helping FEMA provide training to ensure state and local first responders are adequately prepared.
Interior architecture student and professor collaborate with veterinarians to design enhanced treatment options for animals using 3-D printing
A research project by an interior architecture & product design student at Kansas State University in the College of Architecture, Planning & Design, has turned CT scans of animal bone fractures and deformities into full-scale 3-D prints that veterinarians in the College of Veterinary Medicine can use for teaching, to plan surgeries and to find more cost-effective ways to treat four-legged patients.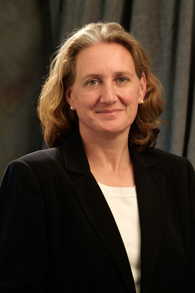 Dr. Tammy Beckham joins the Kansas State University College of Veterinary Medicine as the 12th dean in school history
Dr. Tammy Beckham became the new dean of the College of Veterinary Medicine, as of Aug. 2. Please welcome here to Kansas State University and take a moment to introduce yourself if you see her on campus. You can follow Dean Beckham on Twitter at @KState_VetDean.
Veterinary Technician Intern Program | Veterinary Health Center
Do you know a graduating or current veterinary technician looking for a fantastic new opportunity? The Veterinary Technician Intern Program at the VHC offers exposure to a variety of specialties and access to board-certified veterinarians and may be the perfect option! More details and application can be found here: http://www.vet.k-tate.edu/vhc/about/employment/TechnicianInternship.html Or contact Lisa Bryant at lbryant@vet.ksu.edu.