A healthier world starts here
At the College of Veterinary Medicine, we embrace the One Health concept. We recognize how animal and human health are deeply intertwined. This understanding guides everything we do, from innovation and excellence in teaching to research and service to promote animal and human health for the public good. As a college, we are committed to an environment that is fulfilling and rewarding, and is recognized for good communication, productive collaboration, mutual respect, diversity, integrity and honesty.
News
Admissions is Now Open - Apply Now
Applications are being taken from now until September 15.
New Shelter Medicine Program Goes Mobile in Surgery Unit
Cats and dogs in several Kansas communities are getting help to become more adoptable thanks to free surgeries provided by Kansas State University veterinary students involved in a new shelter medicine rotation. Started during summer 2015, the new two-week shelter medicine rotation introduces fourth-year veterinary students to the specialty by spending ten-days on the road visiting around seven shelters, which may have different missions and levels of resources.
Read the June 2015 issue of The Grazier

This month's issue of the official newsletter of the Beef Cattle Institute includes the following stories and more: International Food Group Tours Kansas Feedlots, Graduate Student Receives Top Award, BCI Cofounds Roundtable for Sustainable Beef, plus a Producer Spotlight, Rural Practitioner and current research profile.

See the latest college news in the June 2015 issue of Lifelines
Learn how the KSVDL and CEEZAD are taking on efforts to contain canine and avian influenza viruses with tests and vaccines; discover the new study being conducted by the Center for Outcomes Research and Education supported by a USDA grant, and see how an alumnus Dr. Kelly Lechtenberg helped support the Center of Excellence for Vector-Borne Diseases with a gift of BSL-2 laboratory space. All this and more in this month's issue.
Patent awarded to Kansas State University preclinical cancer detection test platform
A U.S. patent has been awarded to a Kansas State University technology that quickly detects the early stages of cancer before physical symptoms ever appear. Dr. Deryl L. Troyer, professor of anatomy and physiology collaborated with Dr. Stefan H. Bossmann, professor of chemistry; and Dr. Matthew Basel, postdoctoral fellow in anatomy and physiology, in developing a nanoplatform technology to detect human cancer cells and tumors in the beginning stages.
Dr. Elizabeth Davis explains how to reduce risk of pets getting West Nile virus
Mosquito season is arriving early thanks to recent weather patterns, which means it's time to start prevention measures a little sooner — not only for humans, but also for susceptible pets. "Our weather patterns have been quite abrupt and with the moisture that we've had, coupled with the really warm temperatures, mosquitoes are really taking off," said Dr. Elizabeth Davis, professor and section head of equine medicine and surgery.
The College of Veterinary Medicine Announces its Class of 2019 - Welcome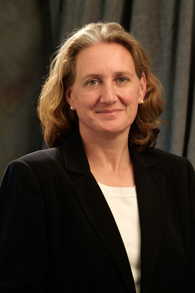 Tammy Beckham named College of Veterinary Medicine dean at Kansas State University
Following a national search, Kansas State University has named Tammy Beckham as its next dean of the College of Veterinary Medicine, effective Aug. 2.
Veterinary Technician Intern Program | Veterinary Health Center
Do you know a graduating or current veterinary technician looking for a fantastic new opportunity? The Veterinary Technician Intern Program at the VHC offers exposure to a variety of specialties and access to board-certified veterinarians and may be the perfect option! More details and application can be found here: http://www.vet.k-tate.edu/vhc/about/employment/TechnicianInternship.html Or contact Lisa Bryant at lbryant@vet.ksu.edu.