A healthier world starts here
At the College of Veterinary Medicine, we embrace the One Health concept. We recognize how animal and human health are deeply intertwined. This understanding guides everything we do, from innovation and excellence in teaching to research and service to promote animal and human health for the public good. As a college, we are committed to an environment that is fulfilling and rewarding, and is recognized for good communication, productive collaboration, mutual respect, diversity, integrity and honesty.
News
Admissions is Now Open - Apply Now
Applications are being taken from now until September 15.
CEEZAD Introduces Students to Zoonotic Animal Disease Research
While the National Bio and Agro-Defense Facility is under construction, the training of future transboundary animal disease researchers is happening now. This summer, the Center of Excellence for Emerging and Zoonotic Disease, or CEEZAD, introduced 10 students from Kansas State University and six other institutions to high-containment laboratory research in a two-week program at K-State's Biosecurity Research Institute.

Read the July 2015 issue of Diagnostic Insights

Top stories this month feature these topics:
Vesicular Stomatitis (VS) Update
The Diagnosis of Fungal Kerion in Dogs
Canine and Feline Core Vaccine Titer Screening
Diagnostic Disease Trends Maps for Kansas; and more!

See the latest college news in the July 2015 issue of Lifelines
Kansas State University agrees to bring on Texas Tech University as a partner with its Beef Cattle Institute; CVM's Dr. Deryl Troyer teams up on patent for preclinical cancer detection test platform; Dr. David Eshar travels to Israel to study black-tailed prairie dogs … read these stories, watch our video profile and more.
Kansas State University researchers attack antibiotic resistance, improve public policy
Kansas State University College of Veterinary Medicine researchers, Drs. Michael Apley and Brian Lubbers, are looking at the growing problem of antibiotic resistance and are helping shape public policy on the issue to keep humans and animals healthy.
Perpetual Pet Care Program gives peace of mind to pet owner and supports K-State's College of Veterinary Medicine
Our pets aren't just animals that live in our homes — they're family. K-State's Perpetual Pet Care Program is a comprehensive program designed to provide animals with loving and safe homes once an owner is no longer able to provide daily care.
The College of Veterinary Medicine Announces its Class of 2019 - Welcome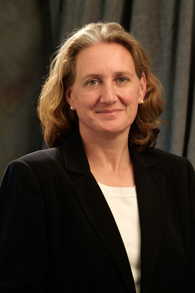 Tammy Beckham named College of Veterinary Medicine dean at Kansas State University
Following a national search, Kansas State University has named Tammy Beckham as its next dean of the College of Veterinary Medicine, effective Aug. 2.
Veterinary Technician Intern Program | Veterinary Health Center
Do you know a graduating or current veterinary technician looking for a fantastic new opportunity? The Veterinary Technician Intern Program at the VHC offers exposure to a variety of specialties and access to board-certified veterinarians and may be the perfect option! More details and application can be found here: http://www.vet.k-tate.edu/vhc/about/employment/TechnicianInternship.html Or contact Lisa Bryant at lbryant@vet.ksu.edu.