A healthier world starts here
At the College of Veterinary Medicine, we embrace the One Health concept. We recognize how animal and human health are deeply intertwined. This understanding guides everything we do, from innovation and excellence in teaching to research and service to promote animal and human health for the public good. As a college, we are committed to an environment that is fulfilling and rewarding, and is recognized for good communication, productive collaboration, mutual respect, diversity, integrity and honesty.
News
Whispering Garden Honors Special Animal Companions
Nestled between Mosier and Trotter Halls at the Kansas State University College of Veterinary Medicine is a special place called the Whispering Garden. The Whispering Garden is an element of the College's long-running Pet Tribute Program.
Enter Your Best Pet Photo for the Chance to Win! Is your pet the best K-State fan? This is your way to show the Wildcat fans that you have the cutest K-State pet! The Veterinary Health Center is back as second year with K-State Athletics to offer you the chance to win one of three exciting prizes! All you have to do to win is submit your best photo of your pet showing their purple pride and get your friends and family to vote daily! Don't forget the earlier you submit your pet's photo, the more time you have to rack up all of those votes! Submit your best pet photo and spread the word to get your votes!

Read the official newsletter of the K-State College of Veterinary Medicine. This month's issue features stories and pictures including: Interior architecture student and professor collaborate with VHC clinician to design enhanced treatment options for animals using 3-D printing; Summer Reading Program Goes to the Dogs; MediVet Biologics plans new lab in Manhattan; and more!

See the new issue of Diagnostic Insights
The official newsletter of the Kansas State Veterinary Diagnostic Laboratory features stories this month about: Feed Grade Antibiotics, Maximizing the Diagnostic Potential of Skin Biopsies, Molecular Diagnostics at KSVDL, Available Testing Options, New KSVDL Videos, and more!
Beef Cattle Institute launches strategic partnership with K·Coe Isom
K·Coe Isom and the Beef Cattle Institute at Kansas State University will work together and with the beef industry to provide educational and communication resources on sustainability topics under an agreement unveiled Tuesday, Sept. 22, at the university. The partnership focuses on two key areas: Online sustainability education and training, and hosting a beef sustainability knowledge summit.
Dr. Steve Stockham to be honored by American Society for Veterinary Clinical Pathology
Dr. Steve Stockham, professor of veterinary clinical pathology in the College of Veterinary Medicine at Kansas State University, will receive the 2015 American Society for Veterinary Clinical Pathology Educator Award. The award is in recognition of Dr. Stockham's contributions to clinical pathology education, which were cited as diverse and far-reaching. It will be presented at the business meeting of the society, also known as ASVCP, in Minneapolis in mid-October.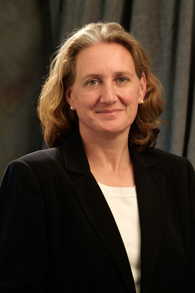 Dr. Tammy Beckham joins the Kansas State University College of Veterinary Medicine as the 12th dean in school history
Dr. Tammy Beckham became the new dean of the College of Veterinary Medicine, as of Aug. 2. Please welcome here to Kansas State University and take a moment to introduce yourself if you see her on campus. You can follow Dean Beckham on Twitter at @KState_VetDean.
Veterinary Technician Intern Program | Veterinary Health Center
Do you know a graduating or current veterinary technician looking for a fantastic new opportunity? The Veterinary Technician Intern Program at the VHC offers exposure to a variety of specialties and access to board-certified veterinarians and may be the perfect option! More details and application can be found here: http://www.vet.k-tate.edu/vhc/about/employment/TechnicianInternship.html Or contact Lisa Bryant at lbryant@vet.ksu.edu.