About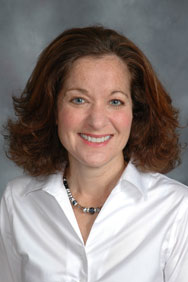 Welcome to the Department of Clinical Sciences (DCS), one of three departments within the College of Veterinary Medicine at Kansas State University.
Kansas State University is a land grant institution with a student population of approximately 23,000. Classes at the K-State College of Veterinary Medicine are composed of 110 students annually with a strong alumni and referral base including Kansas and neighboring states. The Department of Clinical Sciences is comprised of clinician faculty dedicated to the delivery of exceptional professional and postgraduate instruction, identification of new knowledge, and state-of-the art medical care for veterinary patients. The breadth of faculty expertise encompasses the disciplines of primary care, surgery, internal medicine, radiology, anesthesiology, reproduction, cardiology, oncology, ophthalmology, dermatology, zoological medicine, and agricultural production systems.
Department of Clinical Sciences faculty are responsible for teaching approximately half of the professional curriculum with the primary effort focused on instruction of 3rd and 4th year veterinary students. The 3rd year curriculum is comprised of diagnostic and therapeutic strategies presented in classroom and laboratory settings. Fourth year students rotate through clinical services in the Veterinary Health Centerl (VHC), which allows students to apply their knowledge base through hands-on practical experience with client-owned animals under faculty supervision. The faculty provide advanced training of graduate veterinarians (internship and residency training programs) seeking board-certification by veterinary specialty colleges. In addition to these teaching activities, departmental faculty provide continuing education for graduate veterinarians at local, state, regional, national, and international forums.
Basic and applied research is an important goal of the Department of Clinical Sciences. Strong research programs enhance our teaching and service programs. On average, our faculty dedicate 25% of their time to research initiatives. Research collaboration is readily available to Clinical Science faculty, within the College of Veterinary Medicine and throughout the University. Much of the research activity within the department is associated with graduate and postdoctoral student training. Many of the graduate students advised by DCS faculty are enrolled in clinical residency training programs or a dual degree (DVM-MS) program.
Kansas State University is located in Manhattan Kansas, with a population of approximately 50,000 nestled in the scenic Flint Hills. Manhattan is a stimulating community with many amenities and cultural events. Tuttle Creek Reservoir, the second largest reservoir in Kansas, is three miles north, and the Konza Prairie Research Area lies directly south of Manhattan; both areas have a number of extensive hiking trails available.

If you have questions, please call 785-532-4892 or email at brush@vet.ksu.edu.
Dr. Bonnie Rush, Head
Department of Clinical Sciences