Anatomy and Physiology
We are a multi-disciplinary department with responsibilities in instruction, research and continuing education in the disciplines of gross and microscopic anatomy, cell and systemic physiology, pharmacology, and neuroscience.
Highlights in research and teaching
Dr. Fernando Pierucci-Alves seeks to understand how disruptions in transforming growth factor beta (TGFβ)-signaling leads to infertility associated with antisperm antibodies and leukocytospermia.
Dr. Yongming Sang, research associate professor, is leading a project with three different laboratories at Kansas State University that looks at the potential role of amphibians as a host for the spread of infectious diseases. The project has produced a recently published article in Nature's Scientific Reports, "Expansion of amphibian intronless interferons revises the paradigm for interferon evolution and functional diversity."
Research by Kansas State University's Institute of Computational Comparative Medicine is challenging conventional thought regarding human food safety and drug residues found in cattle and swine tissues. Anatomy & Physiology researchers Drs. Zhoumeng Lin and Jim Riviere, plus statistics professor Christopher Vahl, found that diseases can dramatically influence the type of drug residue found in tissues of food animals that are tested by regulatory agencies in monitoring human food safety.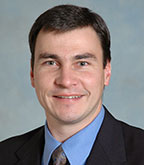 A former faculty member has returned to Kansas State University to lead the anatomy and physiology department in the College of Veterinary Medicine. Dr. Hans Coetzee became head of the department on Oct. 1. Dr. Coetzee was a College of Veterinary Medicine faculty member from October 2005 to July 2011, leaving to join Iowa State University's College of Veterinary Medicine as a professor and section leader for its pharmacology analytical support team.