Anatomy and Physiology
We are a multi-disciplinary department with responsibilities in instruction, research and continuing education in the disciplines of gross and microscopic anatomy, cell and systemic physiology, pharmacology, and neuroscience.
Our mission: Cultivate an environment that fosters ingenuity, leadership and excellence in teaching, research and service.
Our vision: Build the finest veterinary biomedical science department.

New graduate students enjoy orientation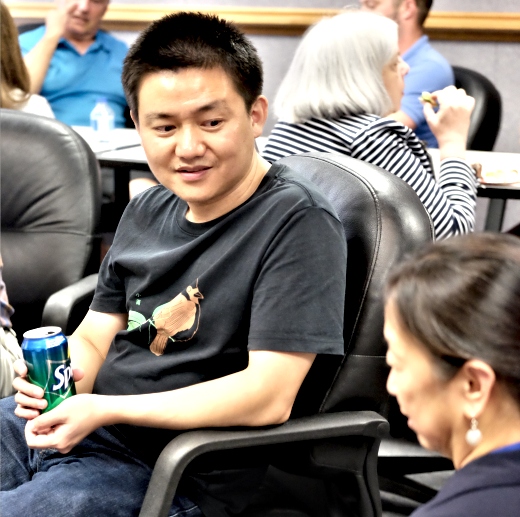 New Physiology graduate students enjoyed a mid-August orientation in the department, including welcoming remarks from Dr. Peying Fong (photo above by Joe Montgomery).


Highlights in research and teaching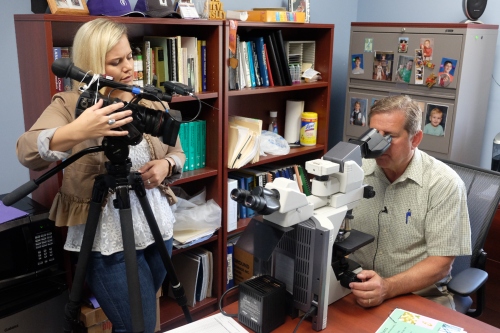 Dr. Steve Ensley's work on the study of deadly blue green algae drew regional media coverage from TV station KSNT of Topeka, Kan. Check out the story here: https://www.ksnt.com/news/local-news/kansas-state-university-studying-deadly-blue-green-algae-in-kansas-waters/1374379037 (photo above by Joe Montgomery).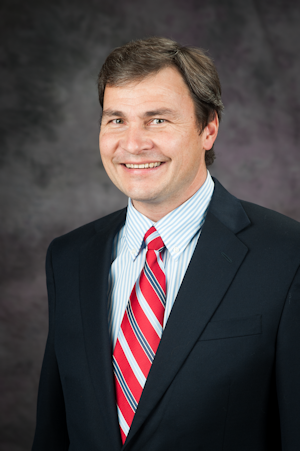 Dr. Hans Coetzee, Professor and Department Head for Kansas State University's Department of Anatomy & Physiology, has earned the 2017 AVMA Animal Welfare Award for his ground-breaking work in livestock pain assessment and pain management. Receiving the award during the 2017 AVMA Convention in July, he was recognized for his commitment to welfare of livestock animals and his achievements in the development of pain assessment models.
Dr. Coetzee has secured about $9 million in research funding from federal, nonprofit and industry sources. He is author or co-author of 111 manuscripts and eight book chapters and has edited two books. He has one U.S. patent for alleviating pain and improving performance during dehorning and castration (U.S 8,791,105 B2) and two additional patents pending.
On Aug. 29, during the 33rd World Veterinary Congress in Incheon, Korea, the inaugural World Veterinary Association Global Animal Welfare Awards were given to 6 veterinarians, representing each of the WVA world regions. Dr. Coetzee emerged as the winner from the U.S. region.

Dr. Tim Musch, University Distinguished Professor of kinesiology, and anatomy and physiology, was selected for the 2018 Honor Award from Environmental and Exercise Physiology, or EEP, section of the American Physiologic Society.
Dr. David Poole, Professor of exercise physiology and Co-Director of the Cardiorespiratory Exercise Laboratory in the kinesiology, and anatomy and physiology departments, will receive the Edward F. Adolph Distinguished Lectureship Award from the Environmental and Exercise Physiology, or EEP, section of the American Physiological Society.
A National Institutes of Health-funded research project seeks to produce a therapeutic compound that could be administered directly to the lungs in aerosol form.