Linda Johnson
K-State veterinary college recognizes longtime continuing education director Johnson with service award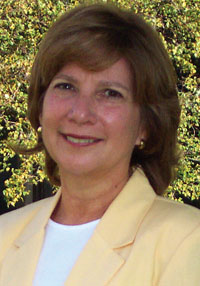 MANHATTAN, KAN.: Linda Johnson, Ph.D., Wamego, Kan., has been chosen to receive a Distinguished Service Award from the College of Veterinary Medicine and its Veterinary Medical Alumni Association.

The award will be presented Sunday, June 7, as part of the Heritage Evening banquet at the 71st Annual Conference for Veterinarians at K-State.

Johnson is being recognized for her 38 years of devotion in promoting continuing education and her unwavering loyalty to the college and its alumni. She was an instructor and director of the Veterinary Medical Continuing Education office. As director, she organized all the college's continuing education conferences. Johnson retired in 2009. "It was with surprise and excitement that I received the news about being selected for our college's Distinguished Service Award," Johnson said. "It has been my privilege to work with our alumni, faculty, students, technicians and practitioners from many states. I observed their commitment to lifelong learning and self improvement in their profession. Each participant was an inspiration to me. It is with humility that I receive this recognition and with thankfulness that I had the opportunity to serve the veterinary medical profession."

Dr. Ralph Richardson, dean of the K-State College of Veterinary Medicine, said, "Linda has dedicated years of service to the veterinary college and to our alumni, as well as to regional veterinarians. Continuing education is essential to the veterinary profession, and Linda ensured that we were able to address the needs of practicing veterinarians through our continuing education conferences and workshops. After a 38-year career, she has become a friend to countless veterinarians and her presence will be greatly missed in our college."

Johnson earned a bachelor's degree in zoology in 1968 from Ohio University, and a master's degree in education in 1978 and doctorate in educational technology in 1990, both at K-State. Linda was recognized with the Kansas Veterinary Medical Association's K State Distinguished Service Award in 2000, and the Lyle E. Grooters Higher Education Award from the Kansas Association for Educational Communications and Technology in 2003. She is an honorary member of Phi Zeta, the veterinary research society. Johnson is married to David W. Johnson and has two children: Tyler Johnson and Melissa Burt, and two grandchildren: Bridgette Johnson and Paxton Burt.