Dr. Eric Hess - DVM 2002
Fetch dvm360 Conference 2022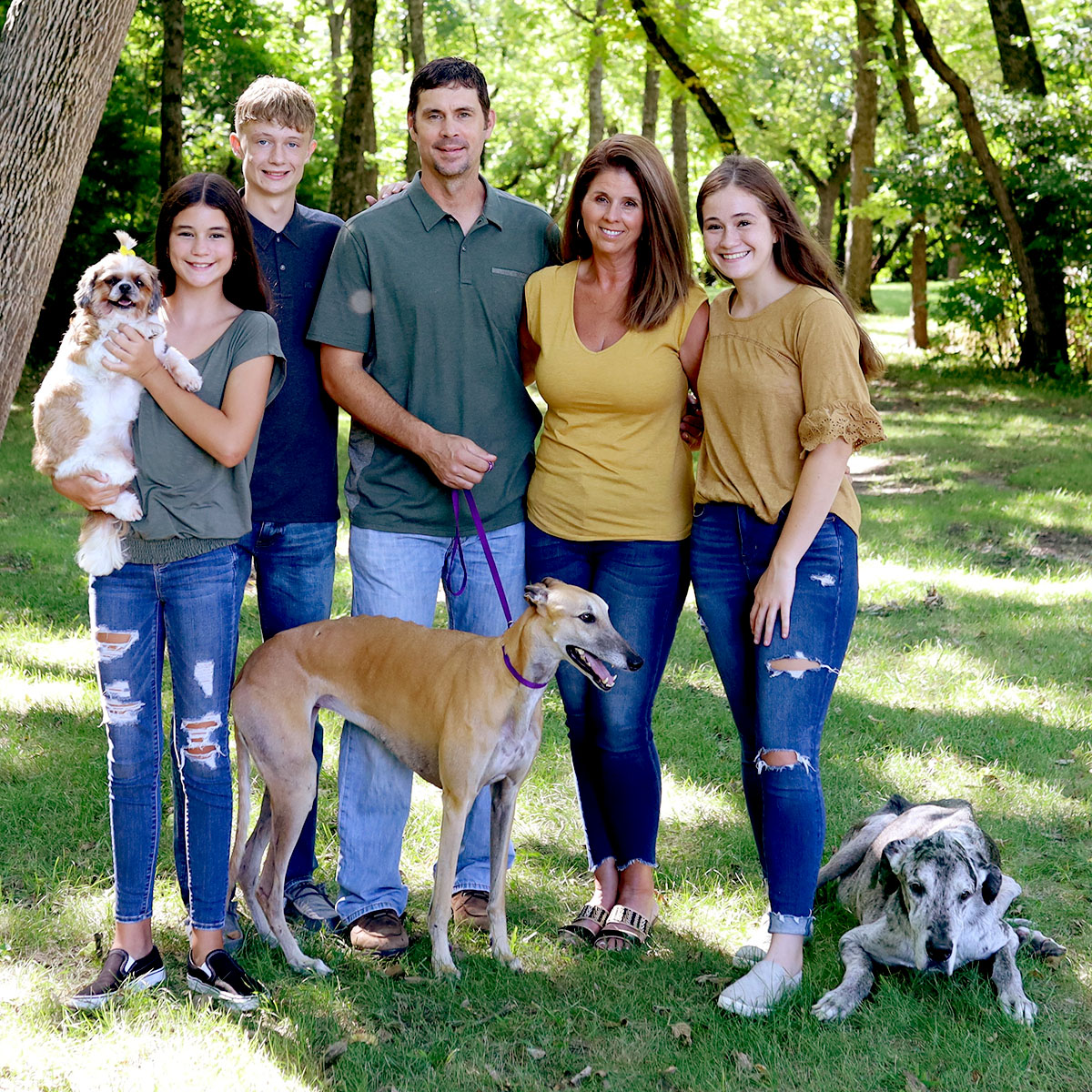 Dr. Eric Hess, Emporia, Kansas, is the recipient of the 2022 Alumni Recognition Award to be presented during an alumni reception being held in Kansas City, Missouri, on Aug. 27 in conjunction with the annual Fetch dvm360 Conference. The award is given to veterinarians in grateful recognition for time and effort devoted to advancing veterinary medicine and for being an exemplary role model for future alumni in a professional and community setting.
Dr. Hess is originally from Madison, Kansas. He attended Kansas State University where he earned a bachelor's degree in animal science in 1998 and his Doctor of Veterinary Medicine degree in 2002. After graduating, he joined the East Emporia Veterinary Clinic, where he is part of a three-doctor mixed animal practice.
"I am very honored to be recognized with this award," Dr. Hess said. "I am grateful to my family for being so supportive, and for understanding the demands of this profession. I would not be where I am today without them. It is humbling to receive this award, and I am truly thankful."
"We are delighted to recognize Dr. Hess with this award," said Dr. Bonnie Rush, Hodes Family Dean of the College of Veterinary Medicine. "His commitment to service in a rural community reflects one of college's top priorities in supporting rural veterinary medicine, especially in the state of Kansas. With the conference being in Kansas City, we feel this is a great opportunity to showcase one of the tremendous veterinarians in our own backyard."
Dr. Hess is a member of the American Veterinary Medical Association and Kansas Veterinary Medical Association. He has been voted as the veterinarian who was "Best in the Business" in the Emporia Gazette's Readers' Choice Awards in 2019, 2020, 2021 and 2022.
"We are active supporters of 4-H in Emporia and the surrounding communities," Dr. Hess. "We participate in disability mentor's day and other community programs. I enjoy making visits to grade schools and Emporia High to visit with students about animal care and our profession."
Dr. Hess's wife, Dr. Kari (Ratcliff) Hess, is a nursing professor at Emporia State University. The Hesses have been married for 23 and have three children: Drew, 17; Alli, 15; and Bree, 13.