Dr. Carla L. Carleton
American Veterinary Medical Association 2011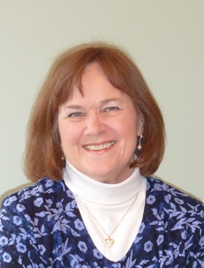 Dr. Carla L. Carleton, Mason, Mich., was the recipient of the 2011 Alumni Recognition Award for the annual convention of the American Veterinary Medical Association (AVMA) held in St. Louis, Mo., July 18, 2011. The award is given to veterinarians whose career has served as an exemplary role model for future alumni in a professional and community setting.
Dr. Carleton earned her bachelor's degree in animal sciences and industry and DVM, both in 1977, from K-State. After graduation, she went to work at a large animal practice in Guymon, Okla., for four years before returning to school. In 1981, Dr. Carleton attended The Ohio State University as a resident and graduate student. She earned her master's degree in 1984. Dr. Carleton then went to work at Michigan State University as an assistant professor and became an associate professor of theriogenology in large animal clinical sciences in 1989, a position she still holds.
"I knew I would receive a solid foundation from the Kansas State College of Veterinary Medicine that would serve me well in practice, but I was particularly blessed at a time when it was uncommon, by Drs. Noordsy, Schoneweis, Ames, and other large animal faculty, to fulfill my goal of service in production animal medicine – feedlot, cow-calf, and working quarter horses in Oklahoma – and since then in theriogenology, equine and large exotic species," Dr. Carleton said. "My large animal mentors and Dr. Jacob Mosier were also stellar representatives of community and professional service to organized veterinary medicine – great teachers and my veterinary medicine heroes. I shall always be grateful to Kansas State for giving me the opportunities to fulfill my dreams."
"We're very proud of Dr. Carleton's accomplishments since earning her DVM degree at Kansas State," said Ralph Richardson, dean of the College of Veterinary Medicine. "She is a great role model for aspiring veterinarians and a great ambassador for veterinary education on both a national and international level."
Dr. Carleton has been active in many professional organizations including: AVMA, Michigan Veterinary Medical Association, Kansas Veterinary Medical Association, Society for Theriogenology, American College of Theriogenologists (ACT), American College of Animal Welfare (ACAW), Sigma Xi, Alpha Zeta and Phi Zeta. During her membership in these organizations, Dr. Carleton has served in several leadership positions including: ACT president (2000-2001), American Board of Veterinary Specialists chairperson (2003-2004) and executive board member (2001-2004), AVMA House of Delegates (1993-present) and ACAW Certifying Examination Committee (2008-present).
Dr. Carleton has been recognized for her accomplishments with the awards: Excellence in Teaching Awards from the MSU College of Veterinary Medicine and Outstanding Woman Veterinarian of the Year Award from the Association of Women Veterinarian's Foundation. She is also board certified by the ACT and ACAW. Dr. Carleton has edited two books and has been an invited adviser for several national events. Dr. Carleton is well-known for her international involvement. Dr. Carleton was the main instigator, co-chairperson, lab instructor and lecturer for the first Indian Association of Equine Practitioners weeklong conference in 2003. Since 1992, she has partnered with equine veterinary practitioners in India, Thailand, Cambodia and Morocco in continuing education and research projects that remain active. Of greatest importance to her are the pony health clinics in northern Thailand and Phnom Penh, Cambodia that serve rural villagers who are otherwise unable to obtain medical care for their working equids.