2015 Alumni Fellow
Dr. Tara Donovan, DVM 1998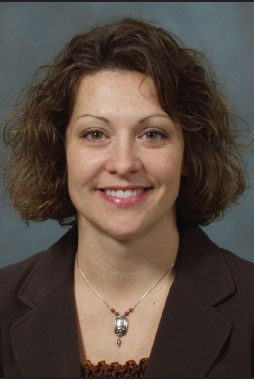 Dr. Tara Donovan is a veterinarian and vice president of health management for The Hanor Company headquartered in Spring Green, Wisconsin. Hanor has operations in seven states that produce 1.2 million market pigs each year. Donovan oversees the company's preventive health care programs. Her responsibilities include animal caregiver training, oversight of the company's animal well-being and quality assurance programs, pharmaceutical management and compliance and on-farm swine health practices.
Donovan has been an active member of veterinary organizations throughout her career, including the American Association of Swine Veterinarians, the American Veterinary Medical Association, the Wisconsin Veterinary Medical Association, the Wisconsin Pork Association and the National Pork Producers Council.
Donovan has a Bachelor of Science in animal science from the University of Nebraska–Lincoln and earned a Doctor of Veterinary Medicine from K-State in 1998. She completed a food animal medicine internship at K-State before joining The Hanor Company in 1999 and also is a 2009 graduate of the University of Illinois College of Veterinary Medicine's executive veterinary program.
Donovan's husband, Dirk Donovan '00, also is a veterinarian and private food animal practitioner in Richland Center, Wisconsin. They have two children, Gus and Tekla.