Veterinary Medical Continuing Education and Events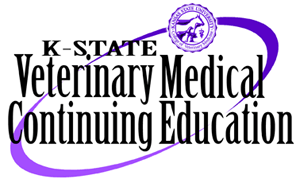 Trotter Hall, Room 213

VMCE@vet.k-state.edu
http://www.vet.k-state.edu/ce
Bob Larson, DVM, PhD, DACT, DACVPM, DACAN, Executive Director
Sarah Keatley, Event Coordinator
Anna Harris, Event Assistant
Kansas State University's College of Veterinary Medicine Events/Continuing Education (E/CE) office is here to serve the college in providing Continuing Education conference coordination and event planning services for any non-continuing education events.
The E/CE office facilitates life-long learning anytime, anywhere; through innovation, technology and partnerships. Programs are offered for practitioners, technicians, faculty, students, specialty and professional groups. Participation in these programs can provide licensure renewal and specific certification.
KSU CVM faculty, staff and student organizations work with the E/CE office to provide CE seminars and courses in their areas of specialization. The office of E/CE will help to assure the program follows mandatory state and university regulations.
In addition, the E/CE office is available to assist in planning any non-continuing education event held by any group within the CVM.
Events/Continuing Education services offered include:
Conference Coordination: marketing, registration processing, financial management, licensure procedures, logistical and AV arrangements, presenter communications and arrangements
Event Planning: event room reservation; management of catering; decoration, marketing, logistical and AV arrangements
Program and course development
All KSU CVM faculty, staff and students are invited to attend any of the scheduled continuing education events. Please visit the college website for CVM Personnel registration at www.vet.k-state.edu/ce.
Note: Student club officers and faculty advisors involved in planning continuing education (CE) events must provide a proposal to the Office of Events/Continuing Education six months in advance. The faculty CE committee will review these proposals with a final decision reported back to the student and faculty advisor with 30 days.