26th Annual Dog-N-Jog
The Dog-N-Jog is virtual this year! Registration is currently open until March 27th 11:59 p.m.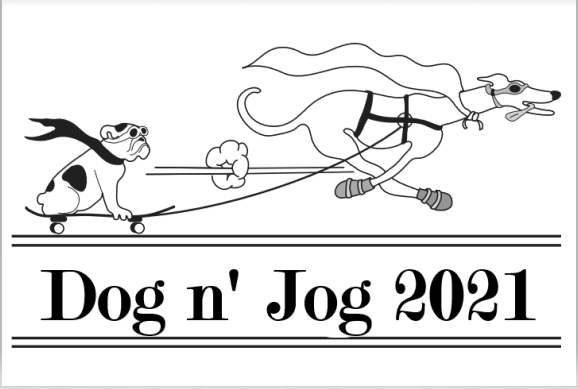 VIRTUAL 5K, 10K and 1.5K races
Record your race times between date of registration and April 3rd
Registration is available between now and March 27th!
Run with/without your dog at any time during that week (indoors/outdoors), record your time and submit it to the site. Once registered, an email with more detailed instructions on how to record your race time will be sent to you.
Race Information:
For updates visit our Facebook Page.
Early entry: $10/race
due by March 22nd
Late entry: $15/race
March 23rd until March 27th
Prizes will be awarded to the 1st place finishers in the 5K and 10K
Winning times will be announced April 4th and prizes will be awarded after.
Hosted by the Veterinary Health Center & the College of Veterinary Medicine, Class of 2022
Proceeds benefit KSDS Assistance Dogs, Inc.
KSDS Assistance Dogs, Inc. is a 501(c)(3) non profit that provides service, guide, and facility dogs to individuals in need. Their mission statement is: "To provide professionally trained guide, service and facility dogs for people in need of a canine partner to enhance their independence, to fully function in society and or to enrich their professional career responsibilities with the ongoing support of our trainers to ensure proficient working partnerships."
All proceeds from this year's event will go to benefit this amazing organization. For more information about or to make direct donations please visit: http://www.ksds.org/