Dog-N-Jog
To help keep our community safe during the coronavirus pandemic, the Dog-n-Jog event will no longer be held on April 4, 2020. Registered participants will be contacted in the upcoming weeks regarding their registration. Check back in June 2020 for more information about our next Dog-n-Jog event to benefit KSDS Assistance Dogs, Inc.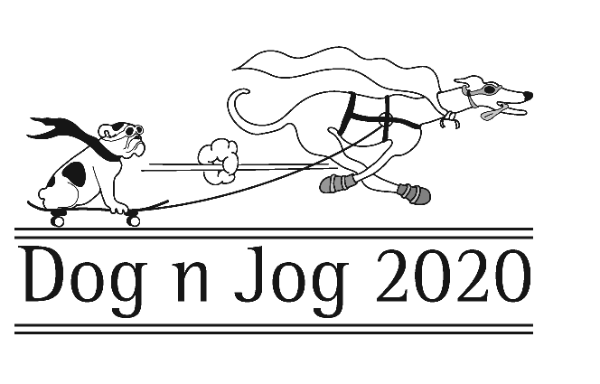 Saturday, April 4, 2020
7am-12 pm (Rain or Shine)
Kansas State University
East Parking Lot at
1710 Denison Ave, Manhattan KS
Hosted by the Veterinary Health Center & the College of Veterinary Medicine, Class of 2021
Proceeds benefit KSDS Assistance Dogs, Inc.
KSDS Assistance Dogs, Inc. is a 501(c)(3) non profit that provides service, guide, and facility dogs to individuals in need. Their mission statement is: "To provide professionally trained guide, service and facility dogs for people in need of a canine partner to enhance their independence, to fully function in society and or to enrich their professional career responsibilities with the ongoing support of our trainers to ensure proficient working partnerships."
All proceeds from this year's event will go to benefit this amazing organization. For more information about or to make direct donations please visit: http://www.ksds.org/
Race Information:
Registration is open from now until race day.
For updates visit our Facebook Page.
Register Online
*dog not required to race
Download Paper Registration to mail in with a check.

Early entry: $30/race
due by February 23, 2020
*Early entry guarantees a Dog 'n Jog T-shirt!
Late entry: $35/race
Until April 3
T-shirt guaranteed until March 6
Entry Day of Race: $40/race
Note:
Entry fee is non-refundable & must accompany entry form.
You are only eligible to win a prize in races for which you paid the entry fee.


You can order just the T-shirt if you don't want to run.
Adult- $20
Kids-$15
Payment can be made to:
KSU-CVM Class 0f 2021
Paper Registration with Entry Fee can be sent to:
Karissa Severud and Dani Depriest
Dog 'n Jog Coordinators
1710 Denison Avenue
Kansas State University
College of Veterinary Medicine
Manhattan, KS 66506
Race Packet Pick-up: Day of Race (April 4, 2020) at 6:30am.
Early pick-up: Friday, April 3, 2020 (Details to follow)
Race Day Schedule
(Rain or Shine!)

7:00 am

Check-in will be in the East Parking lot behind Coles Hall.
Manhattan, Kansas

8:30 am
5K and 10K Race Start
9:45 am
1-mile Pup Trot
10:15 am
Awards for all events

Parking Map