27th Annual Dog-N-Jog - April 3rd, 2022
Registration is currently open!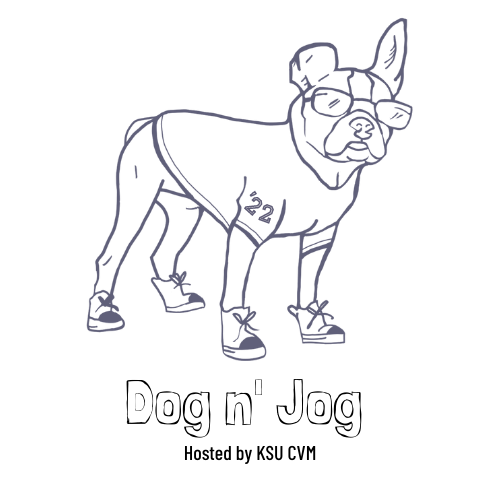 5K and 1mile races
Sunday, April 3rd - check in at 1:30PM
Registration is available now through the link above!
Dogs are welcome to come and run, but are not required!
Race Information:
For updates visit our Facebook Page.
Entry:
$30 up to March 5th
$35 up to Mar 26th
$40 up to race day
Prizes will be awarded to the 1st place finishers in the 5K and 1 mile.
Hosted by the Veterinary Health Center & the College of Veterinary Medicine, Class of 2023
Proceeds benefit KSDS Assistance Dogs, Inc.
KSDS Assistance Dogs, Inc. is a 501(c)(3) non profit that provides service, guide, and facility dogs to individuals in need. Their mission statement is: "To provide professionally trained guide, service and facility dogs for people in need of a canine partner to enhance their independence, to fully function in society and or to enrich their professional career responsibilities with the ongoing support of our trainers to ensure proficient working partnerships."
All proceeds from this year's event will go to benefit this amazing organization. For more information about or to make direct donations please visit: http://www.ksds.org/