Centennial Plaza Bricks and Plaques
Whether you want to recognize the veterinary professional in your life with a personalized memento, pay tribute to your family's veterinarian, honor your achievements, promote your clinic or business or memorialize someone, we can help.
The outdoor classroom between Mosier and Trotter Halls has been renovated into the College of Veterinary Medicine Centennial Plaza to celebrate 100 years of excellence. The granite tiles are engraved on site.
Don't miss this chance to make an everlasting remembrance at the K-State College of Veterinary Medicine. Order your memento today.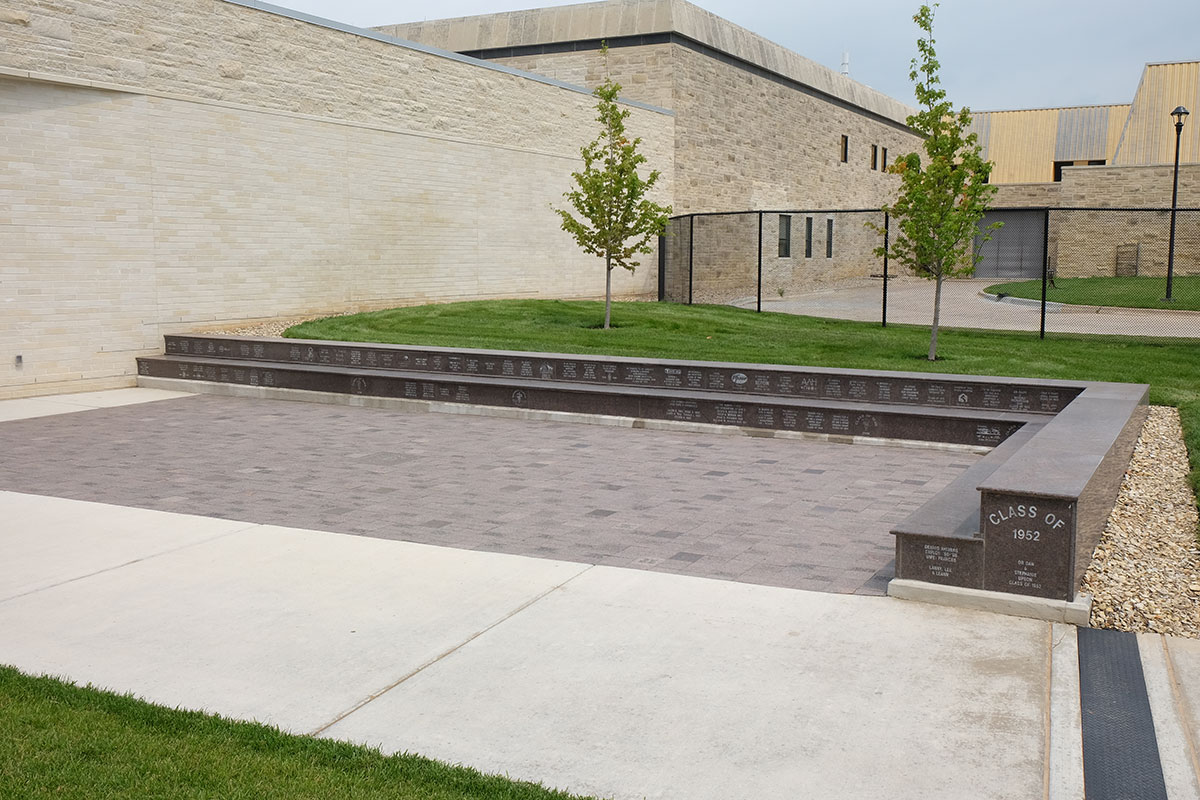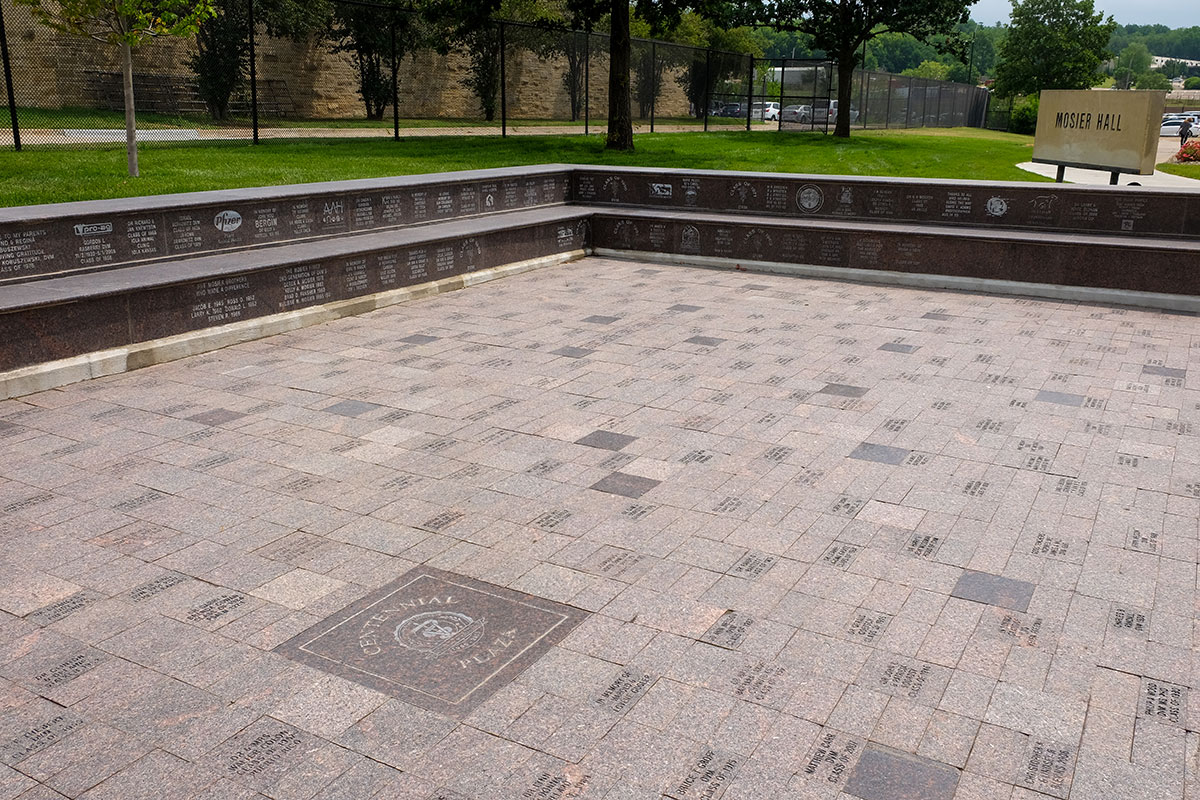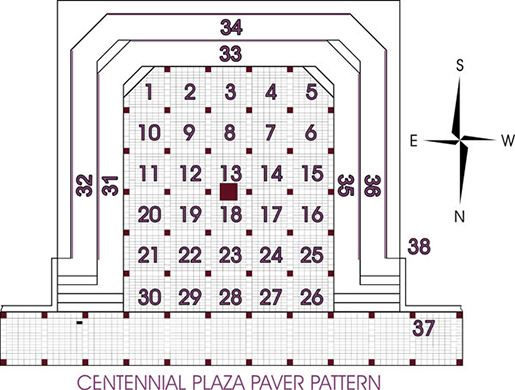 Grid List for Centennial Plaza (PDF)
The 12" x 12" polished granite plaques highlight the centennial plaza risers and entry walls. The 4" x 8" and 8" x 8" natural finish granite bricks are featured in the centennial walkway and plaza area. New bricks are placed twice per year: 1) right before Alumni Reunions/June Conference and 2) right before K-State's Homecoming game.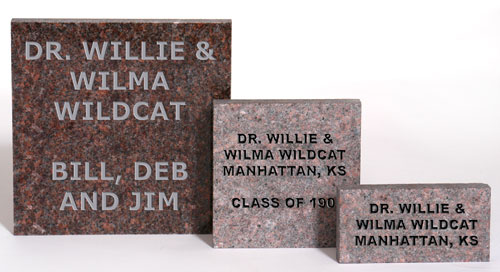 12"x12" Polished Granite Plaque
8"x8" Granite Brick
4"x8" Granite Brick