Veterinary Medical Alumni Association
The mission and objectives of the VMAA are to promote and support the interests of Kansas State University's College of Veterinary Medicine and its alumni. This includes alumni activities, student recruitment, fund development, professional, legislative and public relations.
Join the VMAA today!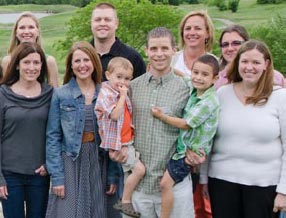 Membership dues are used for alumni receptions at veterinary conferences, five-year reunions, alumni awards and promoting other alumni activities and events. The requested dues are $35 annually, although, several payment options are available. There is a grace period of five years for new graduates.
Membership Dues
Join Online!
$35 Annual Membership Dues
$175 One-half Lifetime Membership Installment
$350 Lifetime Membership
If you would like to join through the mail and have not received a dues solicitation request, please contact us at vmaa@vet.k-state.edu.