Class of 1991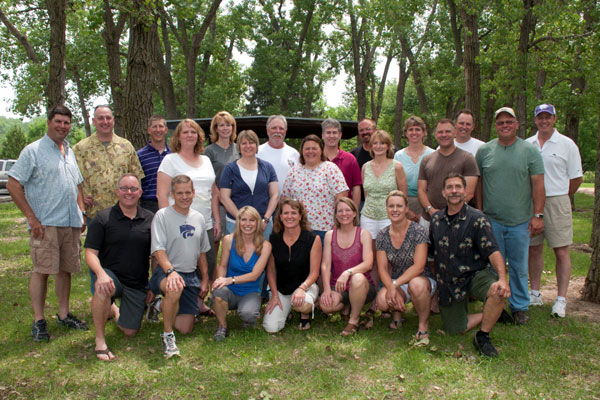 Class of 1991 Left to Right:

Back Row: Rick Tanner, Kent Thomazin, Mike Senn, Becky (Kneil) Voth, Leann (Bordewick) Flowers, Amy (Gydesen) Bossung, Mike Wood, Jennifer (Abrahamson) Boruch, Todd L. Gordon, Ron Schueler, Judy Fenyk-Melody, JoAnna Toenniessen, Les Pelfry, Ed Voss, Todd E. Gordon, and Carl Meyer.
Front Row: Jon Austin, (Huey) Eugene Johnson, Kaye (Holmes) Johnson, Leann Kuebelbeck, Janice (Sandquist) Buback, Shera Choloupka, and Barry Pittman.
Present for the reunion but not in picture: Laura Ivan, Kim Garner, Trent Lancaster and Greg Bogue.