Class of 1999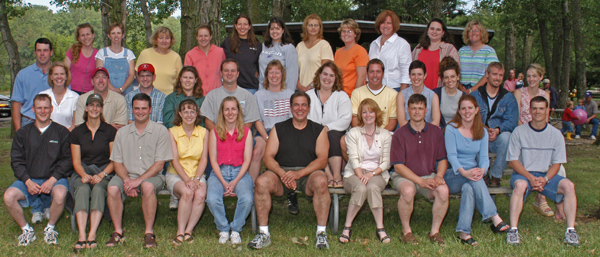 Left to Right:

Back Row: Steve Pollmann, Elizabeth M. Mosier, Julia Fechter, Barbara Carter, Laura Woods, Nancy Huttinger, Julie Thompson, Christina Gerdes, Jennifer Kerns, Cynthia Risen, Kate Spiller and Nikki Gelvin.

Middle Row: Tonya McIlnay, Randy Burge, Pat Bierman, Donna Romanzi, Jeff Lake, Shelley Bunch, Melissa Girard, Rustin Sturgeon, Amy Dittrich, Heather Biele, Jeff Kramer and Megan Ehlers.

Front Row: Kip Lukasiewicz, Tresha Robinson, Bryan Christinat, Staci Armstrong, Tammy Swartz, Dan Martin, Christen Skaer, Shane Pedersen, Allison Mahoney and Corbin Stevens.