Class of 1998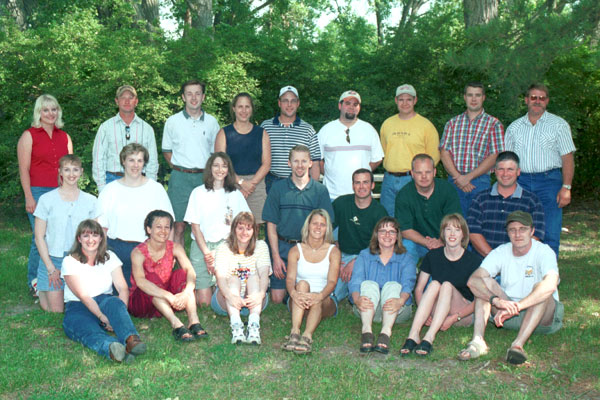 Left to right:

Back Row: Cynthia A. Tessman, Kenn R. Lacy, Keith M. Halsey, Christa A. Irwin, Daniel V. Pachta, Ryan E. Loiselle, Scott D. Pretzer, Jason D. Miller, and Robert J. Keener;

Middle Row: Valerie J. Halsey, Melissa A. Garner, Julie A. Smiley, Bret A. Koontz, Thomas J. Heck, Jason B. Simpson and Kenneth D. Johnson;

Front Row: Regina M. Jensen, Tammi S. Hildreth, Melissa R. Drain, Kelly L. Stich, Christine K. Hafer, Kendra A. May and Mark P. Falloon.