Class of 1993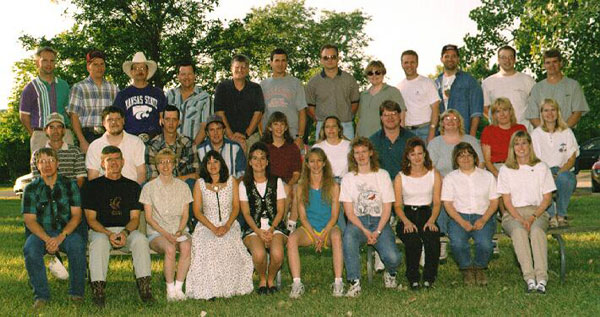 Left to right:

Back row:

David Whetstone, Craig Dethlefs, Bill Root, Terry Wighs, Jim Sasse, Dirk Wagner, Brian Frank, Misti May, Rob Trupp, Mike Siggers, Steve Rushton, and Greg Strathe. Center row:

Shawn Hickey, Andy McDavitt, Phil Bentz, Travis McKinzie, Kristi Harris, Tammy Truesdell, Chris Church, Lori Coughlin, Lisa Gray, and Jessica Laurin,. Front row:

Tony Birney, Bob Black, Kerri Bowman, Jolie Peters-Brown, Tammy Pfeiffer, Terry Presnell, Cathy Dougherty, Cinda Grassi, Heather Eller, and Kate Perkins.