Graduating Class of 2017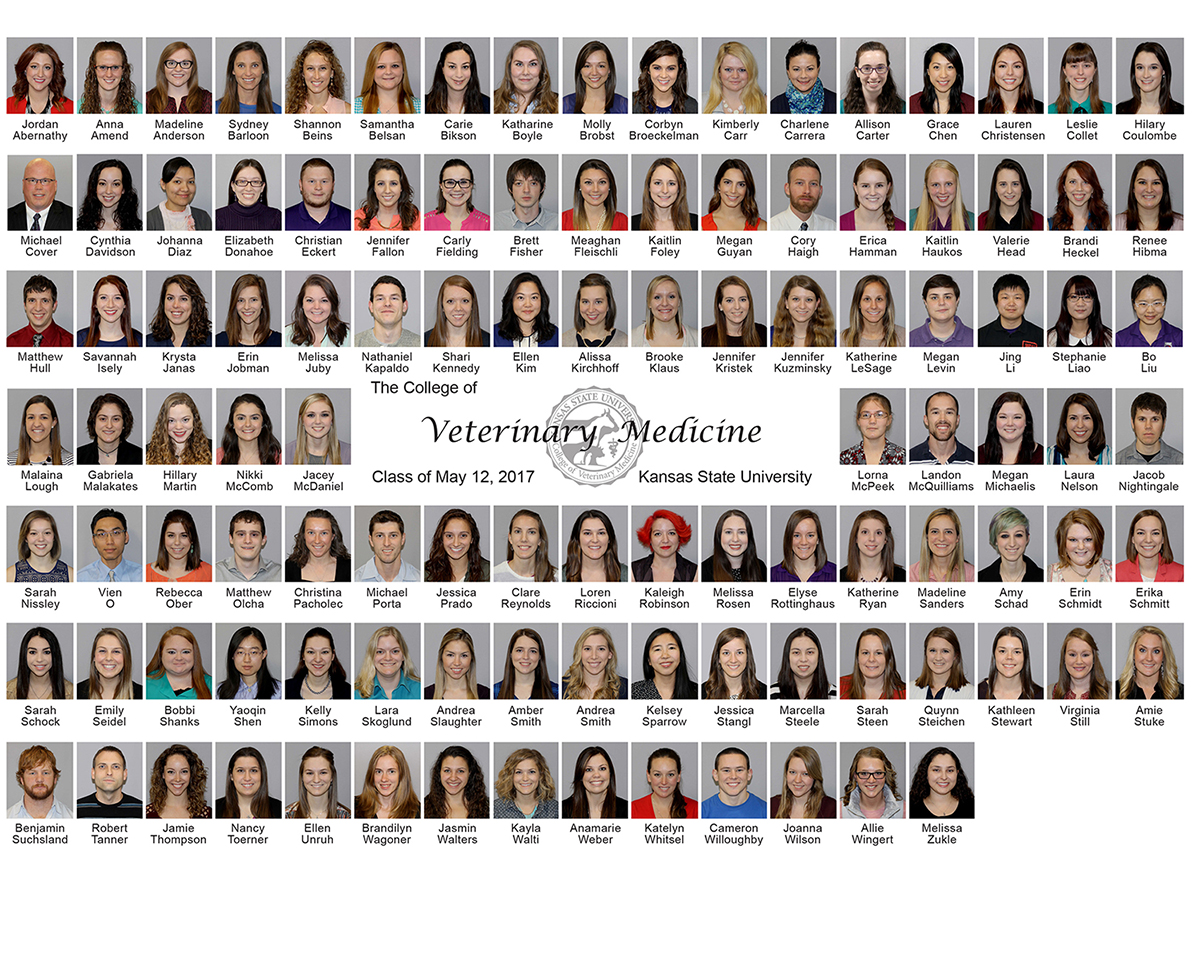 First Row: Jordan Abernathy, Anna Amend, Madeline Anderson, Sydney Barloon, Shannon Beins, Samantha Belsan, Carie Bikson, Katharine Boyle, Molly Brobst, Corbyn Broeckelman, Kimberly Carr, Charlene Carrera, Allison Carter, Grace Chen, Lauren Christensen, Leslie Collet and Hilary Coulombe.
Second Row: Michael Cover, Cynthia Davidson, Johanna Diaz, Elizabeth Donahoe, Christian Eckert, Jennifer Fallon, Carly Fielding, Brett Fisher, Meaghan Fleischli, Kaitlin Foley, Megan Guyan, Cory Haigh, Erica Hamman, Kaitlin Haukos, Valerie Head, Brandi Heckel and Renee Hibma.

Third Row: Matthew Hull, Savannah Isely, Krysta Janas, Erin Jobman, Melissa Juby, Nathaniel Kapaldo, Shari Kennedy, Ellen Kim, Alissa Kirchhoff, Brooke Klaus, Jennifer Kristek, Jennifer Kuzminsky, Katherine LeSage, Megan Levin, Jing Li, Stephanie Liao and Bo Liu.
Forth Row: Malaina Lough, Gabriela Malakates, Hillary Martin, Nikki McComb, Jacey McDaniel, Lorna McPeek, Landon McQuilliams, Megan Michaelis, Laura Nelson and Jacob Nightingale.
Fifth Row: Sarah Nissley, Vien O, Rebecca Ober, Matthew Olcha, Christina Pacholec, Michael Porta, Jessica Prado, Clare Reynolds, Loren Riccioni, Kaleigh Robinson, Melissa Rosen, Elyse Rottinghaus, Katherine Ryan, Madeline Sanders, Amy Schad, Erin Schmidt and Erika Schmitt.
Sixth Row: Sarah Schock, Emily Seidel, Bobbi Shanks, Yaoqin Shen, Kelly Simons, Lara Skoglund, Andrea Slaughter, Amber Smith, Andrea Smith, Kelsey Sparrow, Jessica Stangl, Marcella Steele, Sarah Steen, Quynn Steichen, Kathleen Stewart, Virginia Still and Smie Stuke.
Seventh Row: Benjamin Suchsland, Robert Tanner, Jamie Thompson, Nancy Toerner, Ellen Unruh, Brandilyn Wagoner, Jasmin Walters, Kayla Walti, Anamarie Weber, Katelyn Whitsel, Cameron Willoughby, Joanna Wilson, Allie Wingert and Melissa Zukle.