CVM Belt Buckles
KSU College of Veterinary Medicine is now selling customized belt buckles for alumni of the K-State College of Veterinary Medicine! Be sure to send in an order form for these one-of-a-kind buckles.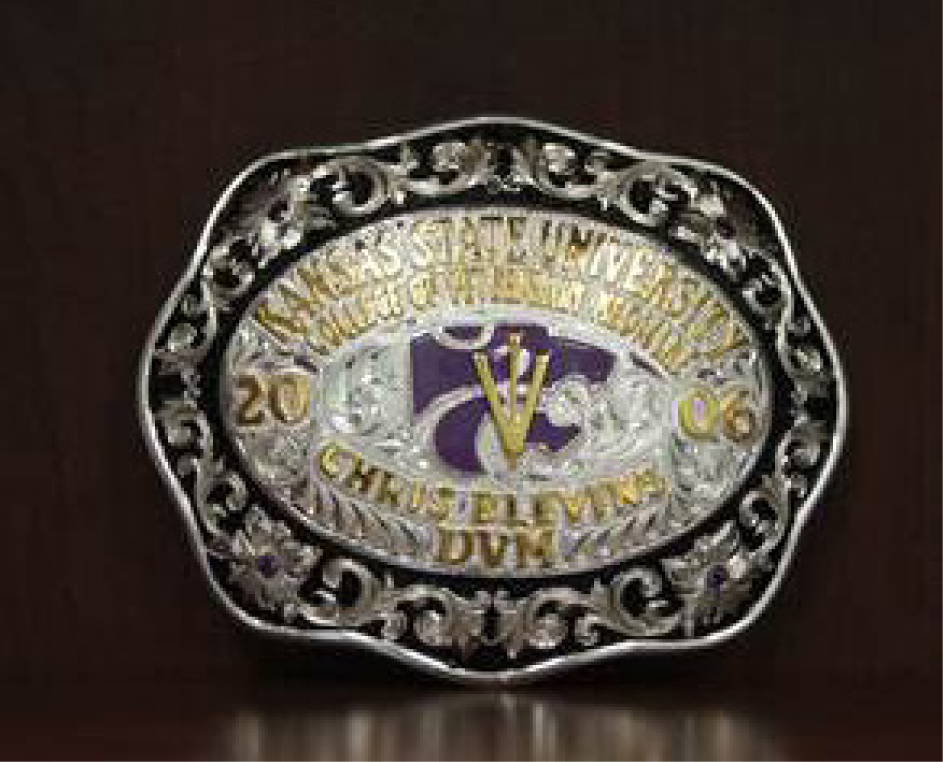 Belt buckles are available for $150 a buckle. Proceeds from belt buckle sales support technical skills training for DVM students. Please fill out the order form and return it to the Alumni and Events Office at: 213 Trotter Hall 1710 Denison Ave., Manhattan, KS 66506. Attention to the Alumni Office or e-mail vmaa@vet.k-state.edu.
Please allow at least 8 weeks for processing and delivery.
The next Belt Buckle Order will be placed on March 1, 2021.