Did you know?
The first reference to the field of veterinary medicine at Kansas State was in 1862. Beginning in 1886, animal health courses were offered to students enrolled in agriculture but not for veterinary degree credit. The curriculum leading to the degree, Doctor of Veterinary Medicine, was established in 1905.
At first, the school was known as the Department of Veterinary Medicine; it became the Division of Veterinary Medicine in 1919, when it separated from the School of Agriculture and in 1943, the name Division was changed to School.
In 1963, the Veterinary Medicine Program was designated a college after Kansas State College became a University. Of the present colleges of veterinary medicine, Kansas State University is one of the oldest in the United States to grant the DVM degree.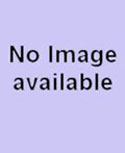 Dr. Joseph Bushman, a graduate of the Royal Veterinary College in London, was a lecturer in the Agricultural Institute at Kansas State Agricultural College in 1871. President Lincoln asked Bushman to serve in the U.S. Army as a veterinary sergeant during the Civil War, but he declined the invitation because in his country (England) army veterinarians were commissioned officers. He was then commissioned in the Quartermaster Corps.

Dr. William A. Hagan, a 1915 graduate of the Kansas State Agricultural College was appointed Dean of the Cornell College of Veterinary Medicine in 1932 and served in that capacity for 27 years from 1932-59. He also was the 85th president of the AVMA from 1947-48.

Dr. Heinrich Detmers was the first veterinarian to join the faculty of the Kansas State Agricultural College serving from 1872-74. Dr. Detmers was educated at the Royal Veterinary Colleges in Hanover and Berlin. The 1871-72 catalog of KSAC lists 11 faculty, including President Denison, Dr. H.J. Detmers, VS, Professor of Veterinary Science and Animal Husbandry, and his daughter, Miss Jennie Detmers, Teacher of Chemistry and German. The catalog also lists a three-year course in veterinary science.

General Wayne O. (Sage) Kester, was born in a sod house on Muddy Creek near Stockville, Nebraska in 1906. He graduated from Kansas State Agricultural College with his DVM in 1931, passed the Army veterinary proficiency exam but was not called to active duty until 1933. He served as Chief of Veterinary Services for the Pacific Theater during World War II. In 1949 he was reassigned to the U.S. Air Force, charged with establishing the Air Force Veterinary Corps. He was the first veterinarian to attain brigadier general rank in that service. He served as president of the AVMA from 1956 to 57. After retirement in 1957, he served as president of the American Association of Equine Practitioners in 1959 and as executive director from 1962-87.

Dr. Nelson Mayo was elected Professor of Physiology and Veterinary Science at KSAC in 1890, serving until 1897 and again from 1901-04. He was responsible for detecting tuberculosis in the College herd which resulted in the termination of his faculty appointment in 1897. He was subsequently reappointed in 1901 after Dr. James Law of Cornell University and Dr. T.A. Geddes of the Bureau of Animal Industry confirmed his findings. Dr. Mayo was also the faculty member in charge of the Athletic Club and responsible for the beginning of organized football at K-State.

Dr. Septimus Sisson, who is recognized as one of the most outstanding veterinary anatomists in the world, was a student at KSAC in 1883-84 and the College herdsman for the Farm Department for several years. He received his VS degree from the Ontario Veterinary College in 1891, practiced in Fort Scott for a short time, and was a demonstrator of anatomy at the Ontario Veterinary College before he joined the faculty at KSAC in 1899.

Dr. Francis S. Schoenlieber was on the KSAC faculty from 1905-17, serving as Professor of Veterinary Medicine and Head of the Department of Veterinary Medicine. During his tenure, the 4- year curriculum in veterinary medicine was established in 1905, Leasure Hall was completed in 1907, and a department of veterinary medicine was established in the Division of Agriculture. He received BSA and MSA degrees from Iowa State College, a DVS degree from the Chicago Veterinary College in 1890, and MD degrees from the Harvey Medical College in Chicago and the National Medical College, also in Chicago. He served as Dean, McKillip Veterinary College from 1896-99 and from 1901-05 before coming to KSAC; Dr. Mignon Nicholson, the first woman to earn a veterinary degree in North America graduated from McKillip Veterinary College in 1903 during Schoenlieber's tenure as dean.

Eldon Emanuel Leasure, graduated from the KSU College of Veterinary Medicine in 1923 and joined the faculty in 1926, earning a master's in pathology in 1930. He was appointed Dean of the College in 1948 by President Milton S. Eisenhower and served until 1964. During his tenure, the new Veterinary Hospital (now Dykstra Hall) was planned, financed and completed for use in 1955. Old Veterinary Hall was named Leasure Hall in 1968. In 1955, Leasure served on an Agriculture-Veterinary Medicine Team of three Americans who visited India for the U.S. International Cooperation Administration to further the Foreign Aid Program to India. Leasure served as President of the American Veterinary Medical Association in 1960-61. In 1962, Leasure and Dr. Glenn Beck, Dean of Agriculture, visited Nigeria, under USAID auspices, to determine if agriculture and veterinary medicine colleges should be developed in the region.