Oncology WishList
Dear Friend,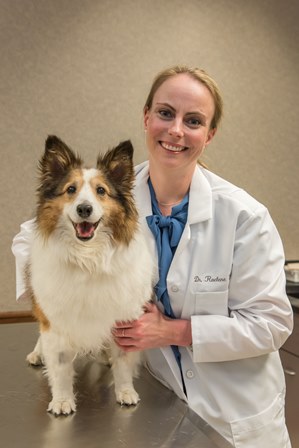 VHC's Oncology service aims to provide its patients with the gift of extended quality of life and time with family. Every patient we see is in need of advanced medical treatment that requires dedication and persistence.
As a team, we aim to provide a kind and understanding client and patient experience, while providing the most advanced and aggressive medical options to fight cancer. We have the following WishList that is essential to helping us accomplish that mission and every donation helps us meet our goal
For more information on assisting us with this WishList, please contact the Development Office at 785-532-4378 or mail your donation to VHC Development, 103 Trotter Hall, Manhattan, KS 66506 and note "Oncology Donation" in the memo.
Sincerely,
Drs. Mary Lynn Higginbotham & Raelene Wouda
Support for oncology graduate student education and research, Any Amount
A fund for purchasing any of the following equipment and contributing to research and teaching needs.
Color photo printer and laminator, $500
For the preparation and presentation of educational materials for clients, as well as the collation and presentation of data from our clinical research projects.
Monitor and camera for microscope display, $3,000
Essential for student education and presentation purposes.
Make a donation of any amount to Oncology here.
(Select or enter fund No. K38608 at the online giving page)