Equine Services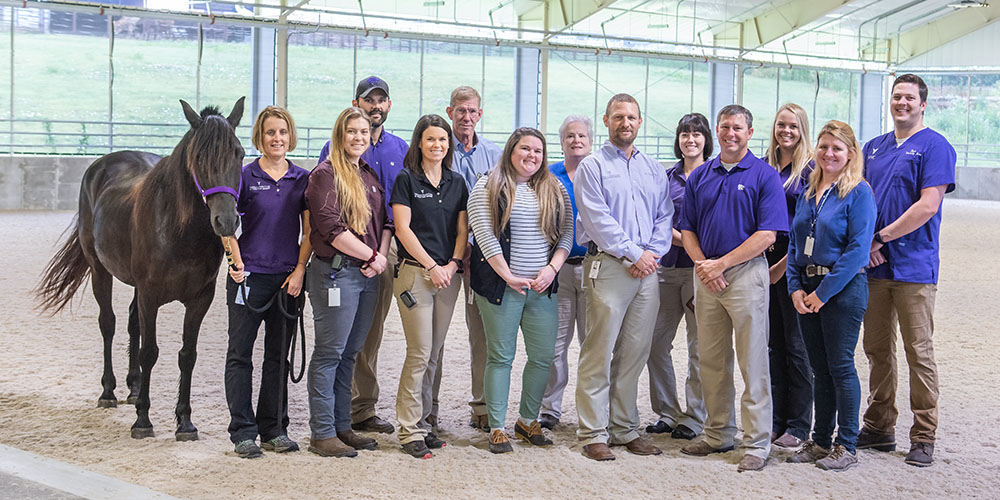 Welcome to the Kansas State University Equine Medical Center. Our goal is to provide the highest quality care of your horse. We have board certified Veterinary Specialists in Internal Medicine, Surgery, and Theriogenology (reproduction). Equine Field Service provides on farm care of your horses as would any local veterinarian. We provide high quality primary and referral services as well as Emergency Services 24 hours a day.
UPDATES:
Kansas Department of Agriculture Confirms Vesicular Stomatitis (VSV) in Horses in Sherman County, Kansas
Kansas Department of Agriculture Alerts Livestock Owners of Virus in Nearby States
Equine Performance Testing Center
Our Equine Performance Testing Center features a climate-controlled treatment and farrier areas with in-house imaging and a consultation room that overlooks our fully enclosed performance evaluation area.