August 2016 - Vol. 11, No. 8
Top Stories
NIH grant supports vaccine research

Dr. Weiping Zhang developing safeguard against ETEC-associated diarrhea
Dr. Weiping Zhang, professor of microbiology in the Department of Diagnostic Medicine/Pahobiology, has been awarded a $2.1 million National Institutes of Health R01 grant for the next five years. The grant will support the development of a vaccine to guard against E. coli-associated diarrhea. NIH has awarded two additional grants to Dr. Zhang in the last three years to develop vaccines against E. coli diarrhea.
Read more ...
Dr. Weiping Zhang (center) credits his team for the success in acquiring grants to support his research on E. coli-related vaccines. From left: Carolina Garcia, grad student; Jiachen Huan, grad student; Dr. Zhang; Dr. Qiangde Duan, postdoc; and Ti Lu, grad student. Not pictured are postdocs Drs. Rahul Nandre, Xiaosai Ruan and Mei Liu.
"Diarrhea continues to be a leading cause of death in children under five years of age, and enterotoxigenic E. coli (ETEC) is the most common bacterial cause of children's diarrhea," Dr. Zhang said. "Currently, there are no available vaccines against ETEC-associated diarrhea. Whole-cell vaccine candidates have been under development, but require further improvements because they provide inadequate protection and produce unwanted adverse effects."
"Effective vaccines for ETEC have proved to be very challenging," said Dr. Frank Blecha, associate dean for research in the veterinary college. "Dr. Zhang's vaccine development strategy for ETEC using multiepitope fusion antigens holds great promise for a vaccine that will limit diarrheal deaths in humans and animals."
Dr. Zhang was trained as a molecular evolutionary biologist and his E. coli pathogenesis and vaccine research and development career began in 2003 when he studied molecular pathogenesis of individual enterotoxins produced by ETEC in diarrheal disease using gnotobiotic or germ-free piglets. By challenging gnotobiotic piglets with isogenic E. coli strains that express heat-labile or heat-stable toxins and analyzing clinical outcomes, he developed a gnotobiotic pig challenge model for ETEC diarrheal disease research and vaccine development.
"Our work has focused most recently on multiepitope fusion antigens (MEFA) for the development of broadly protective ETEC vaccines," Dr. Zhang said. "Different ETEC strains produce immunologically heterogeneous bacterial adhesins to attach host cells and colonize in small intestines, initiating ETEC diarrheal disease. With the inclusion of another adhesin multiepitope fusion antigen, then a subunit vaccine is potentially able to induce antibodies against both toxins and up to 15 prevalent ETEC adhesins, thus effectively protecting against ETEC diarrhea. This grant will allow us to continue our research and study the effectiveness of this approach."
"Grants are critical for providing the resources needed for advancing research and promoting good science," said Dr. M.M. Chengappa, university distinguished professor and head of diagnostic medicine/pathobiology. "The work being conducted by Dr. Zhang has significance for both human and animal health. This grant also recognizes the quality of Dr. Zhang's work, which we truly value in our department and college."
Dr. Zhang said his MEFA technology has attracted attention from funding agencies including Bill and Melinda Gates Foundation, and was featured in a recent Vaccines against Shigella and ETEC (VASE) meeting at Washington D.C. Dr. Zhang's laboratory currently is also working on ETEC vaccine projects funded by PATH Vaccine Solution/Bill and Melinda Gates Foundation.
Research project puts striped skunk rabies on the map

While striped skunks already have a nose-worthy reputation for being avoided, new research at the CVM emphasizes a serious health hazard these skunks pose to animals and humans: rabies.
Read more ...
| | |
| --- | --- |
| | |
| | The map above shows spatial distribution of positive (dark circles) and negative (red circles) test results for striped skunk rabies in the study region. |
Researchers in the Kansas State Veterinary Diagnostic Laboratory recently evaluated the spatial and spatio-temporal patterns of infection status among striped skunk cases submitted for rabies testing in the North Central Plains of the United States, including potential eco-climatological drivers of such patterns.
"These animals represent one of the most important terrestrial reservoirs of rabies virus in North America and yet the prevalence of rabies among this host is only passively monitored, and the disease remains largely unmanaged," said Dr. Susan Moore, director of the Rabies Laboratory. "Vaccination campaigns have not efficiently targeted striped skunks. There are occasional spillovers of striped skunk viruses to other animals, including some pets that are routinely recorded in our lab."
Dr. Ram Raghavan, a spatial epidemiologist at the diagnostic laboratory worked closely with the Rabies Laboratory on this project.
"Our findings indicate the year-to-year and spatial origins of rabies occurrences in Kansas and Nebraska are currently stable," Dr. Raghavan said. "Certain physical environment and climatic factors play an important role in determining such temporal and spatial patterns. For example, there is a relatively higher risk of rabies transmission from striped skunks to humans who reside in developed low-intensity areas and highly fragmented landscapes, such as edges of woodlands and agricultural lands than in other places."
The study, "Bayesian Spatiotemporal Pattern and Eco-Climatological Drivers of Striped Skunk Rabies in the North Central Plains," has recently been published in PLOS Neglected Tropical Diseases. The study suggests that daytime temperature range, a climate change indicator that is decreasing at a slow but steady rate, may increase the general risk striped skunks contracting rabies.
Dr. Doug Goodin, professor in the Department of Geography, contributed toward the use of remote-sensing data to help establish some of the explanatory framework for the project.
"We are trying to understand how important the spatial aspects are in regard to infectious diseases and the applications of microclimatology," Dr. Goodin said. "You can't understand the distributions without understanding where things are placed. It seems to be pretty clear that climate will affect the distribution of this disease. The big questions are about which aspects of climate change are going to affect particular disease types. The package of climate variables related to mammals are going to be different than those variables involving diseases spread by insects or athropods."
"Human-related landscape changes and climate change both appear likely to exacerbate the prevalence of rabies in striped skunks," Dr. Moore said. "But, further studies are necessary to more fully understand the dynamics of skunk rabies and its impact upon the prevention of rabies among humans and other animals. The important thing is we now have better tools to help try to eradicate rabies in the future."
CEEZAD receives $2.3 million grant for vaccine research
The Center of Excellence for Emerging Zoonotic and Animal Diseases (CEEZAD) at Kansas State University has recently received a $2.3 million grant from the Defense Threat Reduction Agency (DTRA) to conduct research on the safety in livestock of a newly developed vaccine to protect humans against infection with the Ebola Zaire virus. DTRA is an agency within the US Department of Defense.
Read more ...
| | |
| --- | --- |
| | |
| | Dr. Juergen Richt,regents distinguished professor and director of the Center of Excellence for Emerging Zoonotic and Animal Diseases, is the principal investigator of a $2.3 million grant from the Defense Threat Reduction Agency to study whether a newly developed vaccine for humans to protect against the Ebola Zaire virus is also safe to use in livestock. |
The Center of Excellence for Emerging Zoonotic and Animal Diseases (CEEZAD) at Kansas State University has recently received a $2.3 million grant from the Defense Threat Reduction Agency (DTRA) to conduct research on the safety in livestock of a newly developed vaccine to protect humans against infection with the Ebola Zaire virus. DTRA is an agency within the US Department of Defense.
The grant, from DTRA in a collaboration with the commercial firm NewLink Genetics, includes a $100,000 matching contribution from the state of Kansas' NBAF Transition Funds. Kansas State University researchers will study the safety of the vaccine in swine, cattle, and horses in Kansas State University's Biosecurity Research Institute.
The vaccine is called "VSV-ZEBOV." The VSV portion is an acronym for Vesicular Stomatitis Virus. ZEBOV is the acronym for the Zaire strain of Ebola virus, the deadliest strain of Ebola virus that causes Ebola disease in humans. The vaccine uses the VSV virus to carry a small, harmless piece of the Ebola virus that immunizes a vaccinated person. The Ebola virus is thought to be transmitted to people from an as-yet unidentified wild animal reservoir, and then spreads in the human population through human-to-human transmission. The average disease case fatality rate is around 50 percent, but has varied from 25 percent to 90 percent in various outbreaks.
Dr. Juergen A. Richt, the Regents Distinguished Professor, will be the principal investigator for the project. The live, recombinant vaccine consists of an attenuated Indiana strain of VSV, wherein the surface glycoprotein component of VSV has been replaced with the Ebola virus glycoprotein component in order to induce protective immunity against the Ebola Zaire virus.
"We are very excited to begin research to test the safety of this vaccine, the only efficacious Ebola virus vaccine yet, for safety in livestock at Kansas State University,"said Dr. Richt in announcing receipt of the award. "As the world saw with the deadly 2014 outbreak in West Africa, Ebola is one of the most serious emerging zoonotic threats to humans."
Dr. Richt took particular note of "the generous contribution" of $100,000 from the NBAF Transition Funds toward the study.
Zoonotic diseases are those capable of being transmitted from animals to humans and vice-versa. It is thought that Ebola virus, which was first identified in 1976, is introduced into the human population through close contact with infected animals such as chimpanzees, gorillas, bats, monkeys, and maybe antelope and porcupines. It is also possible that the Ebola virus can be transmitted through sexual contact involving already-infected persons. The Zaire species of Ebola virus is one of five species that have been identified, and has been associated with large disease outbreaks in Africa – including the 2014 West African outbreak which infected an estimated 28,600 people and resulted in more than 11,000 deaths.
At Kansas State University, researchers will test the safety of the vaccine in swine, cattle and horses, while it needs to be noted that no infectious Ebola virus will be used during these studies. The work will provide information to supplement the overall safety of the VSV-ZEBOV vaccine.
CEEZAD is a US Department of Homeland Security Center of Excellence established in 2010 at the Kansas State University College of Veterinary Medicine.
CVM labs study amphibians as possible zoonotic disease hosts
Three different laboratories at Kansas State University hopped on board for a unique study that looks at the potential role of amphibians as a vector for the spread of infectious diseases. The project was led by Dr. Yongming Sang, research associate professor of anatomy and physiology in the College of Veterinary Medicine.
Read more ...
"Amphibians have a previously unknown complexity within their antimicrobial interferon system, which is highly and differentially responsive to influenza infections," Dr. Sang explained."This suggests the need to study the possible role of wild amphibians as overlooked reservoirs/end hosts for influenza and other zoonotic pathogenic infections. This study highlights the unique position of the amphibian interferon system in interferon evolution and its potential role in prevention of cross-species viral transmission to humans."
Dr. Sang collaborated with Dr. Frank Blecha, associate dean for research in the College of Veterinary Medicine, Dr. Wenjun Ma, associate professor of diagnostic medicine/pathobiology, and Dr. Scott McVey, Research Leader for the USDA's Arthropod Borne Animal Disease Research Unit, whose respective research laboratories were used to help conduct the basic research. Dr. Peying Fong, associate professor of anatomy and physiology, contributed tissue samples from frogs that were used in the study.
"Reptiles and amphibians are considered as potential vectors/hosts harboring Influenza A viruses (IAV) and other zoonotic pathogens, but their role in zoonoses has received little attention," Dr. Sang said. "To examine this potential epidemiological link, we tested the susceptibility of frog cells to different subtypes of IAVs isolated from several animal species, including avian H9N2, equine H3N8, human H1N1 and swine H1N2 and H3N2 viruses. Compared with the IAV strains isolated from chickens and horses, the pig isolates showed higher infectivity in frog cells, indicating a closer relationship between amphibians and pigs in IAV exchange before the virus jumping to humans."
The results of the study have been published in Nature's Scientific Reports, "Expansion of amphibian intronless interferons revises the paradigm for interferon evolution and functional diversity." (http://www.nature.com/articles/srep29072)
"We learned that amphibians as typical insect eaters could also be critical vectors for other arthropod-borne viruses and intracellular bacteria, which are a major health threats in both humans and animals," Dr. Sang said. "The coordinated regulation of protective responses mediated by IFN signaling in both vector animals and end hosts may provide an integrated approach to discern critical components of conserved, cross-species innate immune mechanisms. Future studies may in turn provide means to control vectored and/or zoonotic infections.
More Headlines
Dr. Philine Wangemann reunites with former postdocs on speaking trip in Korea
While convening with colleagues and peers is a primary objective of scientific conferences and meetings, sometimes one gets an opportunity to reunite with former trainees at such meetings. A recent speaking trip overseas for Kansas State University's Dr. Philine Wangemann turned into a reunion with several former postdoctoral trainees who now live and work in Korea where the biennial meeting of the Barany Society was held.
Click here to read more ...
Dr. Wangemann is a university distinguished professor in the anatomy and physiology department in the College of Veterinary Medicine, who has been at Kansas State University since 1998. She is frequently collaborating with Dr. Daniel C. Marcus, who is also a university distinguished professor. Together they have mentored many postdoctoral fellows who have trained in their laboratories and are now successful professional colleagues.
The individuals that Dr. Wangemann met in Korea included: Dr. Hyoung-Mi Kim, now assistant professor, who was a postdoctoral fellow with Dr. Wangemann from 2008 to 2011; Dr. Sung Huhn Kim, now associate professor, who was a postdoctoral fellow with Dr. Marcus from 2007 to 2009; and Dr. Jun Ho Lee, now full professor, who was a postdoctoral fellow with Dr. Marcus from 2000 to 2002. The three are affiliated with the leading Korean Universities Yonsei and Seoul National.
"It was so much fun to get together for an alumni dinner" said Dr. Wangemann. "To see our former postdocs as successful physician scientists fills me with a lot of pride."
Dr. Wangemann is an internationally recognized expert in the field of inner ear physiology. Her research in mouse models targets pathological mechanisms leading to deafness and loss of balance in individuals carrying mutations of the gene SLC26A4.
"There is a growing interest in mouse models in auditory physiology, and it is very important to contribute to the knowledge base of one of the most frequent forms of hereditary hearing loss in children" Dr. Wangemann said.
She also said her summer of 2016 was busy speaking at conferences. In May, she was invited to speak at the Molecular Biology of Hearing and Deafness meeting in Hinxton, Cambridge, United Kingdom. In June she was invited to speak at the Barany Society meeting and at a symposium in the medical school at Yonsei University in Seoul, Korea, and in July, she was invited to speak at the Auditory System Gordon Research Conference at Bates College in Lewiston, Maine.
Dr. Wangemann announced that in August Dr. Sung Huhn Kim will be returning to Kansas State University for one year to work with her and Dr. Marcus.

After speaking and chairing a session on Genetics of inner ear and vestibular disorders at the biennial meeting of the Barany Society, Dr. Wangemann, third from left, catches up with other scientist, Dr. Sung Huhn Kim (Yonsei University, Korea), Dr. Un Kyoung Kim (Kyungpook National University, Korea), Dr. Byung Yoon Choi (Seoul National University) and Dr. Chen-Chi Wu (Taiwan National University, Tapei, Taiwan).

After speaking at Yonsei University Medical School in Seoul, Korea, Dr. Wangemann poses with members of the audience for a group pictures.
Dr. Roman Ganta visits academic institutes in China for CEVBD
Dr. Roman Ganta, professor of diagnostic medicine and pathobiology and director of the Center of Excellence for Vector-Borne Diseases in the College of Veterinary Medicine, was invited to visit three academic institutes June 24-July 1 in China: the Yangzhou University College of Veterinary Medicine, the Shandong University School of Public Health, and the Beijing Institute of Microbiology and Epidemiology. Dr. Ganta lectured at the universities and also discussed research collaborations.
Click here to read more ...
| | |
| --- | --- |
| | |
| | Dr. Roman Ganta represents the Center of Excellence for Vector-Borne Diseases (CEVBD) in China. |
Yangzhou University and the Beijing Institute of Microbiology and Epidemiology expressed strong interest to work on projects of mutual interest, particularly to work on vector-borne diseases currently pursued at the center, Dr. Ganta said. Shandong University would like to send its scientists to be trained through research projects at the center.
Dr. Ganta will follow up in developing strategic collaborations with all three institutes in China.
Top left: Dr. Ganta meets with Prof. Chengming Wang, School of Veterinary Medicine, Yangzhou University, Yangzhou; top right: Dinner with Prof. Xuejie Yu, School of Public Health, Shandong University, Jinan; bottom left: Prof Wu-Chun Cao and Dr. Na Jia, Beijing Institute of Microbiology and Epidemiology, Beijing; and bottom right, giving a talk.
'Science To Art' exhibition features Dr. Annelise Nguyen's 'Eye of the Storm'
A cancerous storm is just one of nine artistic images produced by regional scientists that are now on display in Kansas City, Missouri. "Eye of the Storm" was captured by Dr. Annelise Nguyen, a researcher in the College of Veterinary Medicine at Kansas State University, through a confocal microscope and shows where cell-to-cell communication proteins occur in human breast cancer tissue.
Read more ...
Dr. Nguyen's artwork is part of the Kansas City Area Life Sciences Institute's (KCALSI) third annual Science to Art exhibition, which features intrinsic images found in biomedical research. Such images are usually only displayed on research journal covers.
"The purpose of Science to Art is to provide a platform for scientists to display and describe their research through the visual arts," said Dr. Wayne O. Carter, CEO and president of KCALSI. "Each of the remarkable images chosen for our exhibit tells a personal research story and poetically captures the research performed by the scientists and their teams."
The images for the exhibit were submitted by scientists from Columbia, Missouri, to Manhattan, Kansas, selected by arts and science professionals. They were curated by Kemper Museum, printed by Dolphin Archival Printing, and framed by Dolphin Frames.
Dr. Nguyen, who is an associate professor in the Department of Diagnostic Medicine/Pathobiology in the College of Veterinary Medicine, has research interests focused on cancer biology and the role of gap junctions in intercellular communication.
"I am excited to participate in the movement of incorporating art in STEM, known as STEAM," Dr. Nguyen said. "I am honored to have our work in breast cancer as one of this year Science to Art image to be auctioned and benefited K-12 STEAM education. The innovation, creativity, and inspiration of my work are in part due to art and music classes in secondary education. Thus, I think it's critical to recognize the arts-based training in K-12 education."
The works in the exhibition will be available through a silent auction held at the 2016 KCALSI Annual Dinner at the Arvest Bank Theatre at the Midland on Sept. 22. All proceeds from the 2016 Science to Art auction benefit STEAM (science, technology, engineering, art and mathematics) education in the community through the following organizations: BioGenius, Prep-KC, Science Pioneers and the Kemper Museum of Contemporary Art. The displays runs at the Kemper East museum from July 15 to Sept. 12, located at 200 E. 44th Street in Kansas City, Missouri.
Dr. Susan Nelson offers prevention tips following recent rabies case in areas
With the recent diagnosis by the Kansas State University Rabies Laboratory of a rabies positive cat from Wabaunsee County, a university veterinarian recommends several steps to limit exposure of the disease to humans and animals.
Click to learn more ...
| | |
| --- | --- |
| | |
| | This map shows the locations of rabies positive animals found in Kansas in the past six months, including a cat in Wabaunsee County in late June. |
Dr. Susan Nelson, veterinarian and clinical associate professor at the university's Veterinary Health Center, said any mammal can get rabies, but most cases occur in wild animals — primarily raccoons, bats, skunks, coyotes and foxes. Many cases of rabies occur in dogs and cattle, and to a lesser extent in horses, goats, sheep, swine and ferrets. Birds, fish, reptiles and amphibians do not get rabies, Nelson said.

"The virus is secreted in saliva and is usually transmitted to people and animals by a bite from an infected animal," Dr. Nelson said. "Rabies also can be transmitted when saliva from a rabid animal comes in contact with an open cut on the skin or mucous membranes of the eyes, nose or mouth of a person or animal. Rare cases of rabies have been spread via corneal or organ/tissue transplants from an infected donor."

Dr. Nelson says following these eight tips can help minimize rabies exposure in pets and people:

• Dogs, cats, ferrets, horses and select livestock should be vaccinated against rabies as recommended by your veterinarian. Licensed vaccines are available for these species, as well as for cattle and sheep.

• Keep your pet up-to-date on its rabies vaccine. This greatly reduces the chances of developing rabies and makes postexposure management much less of a headache — and less expensive — for you.

• Do not allow your pets to roam free.

• Don't keep wild animals as pets.

• Don't leave uneaten pet food outside and keep garbage cans covered to reduce the attraction of wild and stray animals.

• Never try to touch stray or wild animals. Children should never try to pet an unfamiliar animal, even if it looks friendly.

• Bat-proof your home.

• Report any wild or stray animal that is acting strangely to your local animal control.

Symptoms of rabies are variable and are caused by effects of the virus on the nervous system and brain. Dr. Nelson said these following common symptoms often occur in dogs, cats and ferrets: fearfulness, aggression, excessive drooling, difficulty swallowing, staggering and seizures. Infected horses, cattle, sheep and goats also may act depressed, have increased sensitivity to light or may self-mutilate themselves. She notes, however, that any of these symptoms can occur in any of these species.

"Wild animals with rabies may only display unusual behavior, such as wandering in the daytime when they are normally only out at night or uncharacteristically approaching humans," Dr. Nelson said. "Once symptoms develop, death almost always follows shortly thereafter."

If a stray or wild animal bites your pet, Dr. Nelson advises visiting your veterinarian as soon as possible — ideally within 96 hours — for advice and medical management. If a person is bitten, immediately wash the wound with soap and water and contact their physician for further advice.

"In both cases, if the biting animal is known and owned, the owner should be contacted to determine its rabies vaccine status. This also will help determine if your pet needs a rabies booster," Dr. Nelson said. "If it is a stray or wild animal, contact local animal control with a description of the animal to see if it can be caught and submitted for rabies testing."

If you have to catch the animal for testing yourself, always wear gloves and try to capture it without touching it — and only if it can be done safely.

While the number of human rabies cases in the U.S. is very rare, Dr. Nelson says more recent cases are from exposure to rabid bats.

"Remember to never release a bat that is found in a room with your pet, a sleeping person, a young child, an intoxicated person or a person of diminished mental capacity," Dr. Nelson said. "It should be captured and submitted for rabies testing as all these scenarios are considered exposure to the bat, regardless if small bite wounds are found or not."

For more information, contact the Kansas State University Veterinary Health Center at 785-532-5690 or vhc@vet.k-state.edu.
International Programs sponsors 'Veterinarians around the world' photo competition
The CVM's office of International Programs announces the launch of the "Veterinarians around the world" photo competition. The theme for the competition is international veterinary medicine. Entries should capture efforts to improve animal health, public health or wildlife/ecosystem health; food security (sustainable production systems); food safety; capacity building; animal welfare; or biological threat reduction. Any other subjects relating to international veterinary medicine will also be considered.
Read more ...
Eligibility
Entrants should be students pursuing a veterinary (e.g. DVM, BVSc, BVMS, or equivalent), undergraduate (e.g. bachelors), or postgraduate/graduate (e.g. masters, certificate, diploma, or PhD) degree from anywhere in the world. Entries are expected to show representations of international veterinary experiences.
Judging
Entries will be judged by a panel. Criteria will include eligibility, originality, style, context, and quality of photograph.
Prizes
First place winner will receive $1,000 USD, two runners up will receive $500 USD each. Winners will be notified by email and winning entries will be publicized on the KSU CVM website. The top 12 photographs will also be published in a calendar with an acknowledgement to each photographer.
Photograph Requirements
Images should be uploaded via the "Enter Here" link below.
Images should be good quality but file size cannot exceed 16 MB.

Please submit photos in .jpg, .png, or .bmp file formats.
Entry
Click on the survey link to enter and upload your photo. The deadline for entries is 15 August, 2016.
Kansas State Diagnostic Veterinary Laboratory now processing samples for Gold Standard Labs
The Kansas State Veterinary Diagnostic Laboratory at Kansas State University is known for providing bovine testing services to veterinarians and cattle producers nationwide, and is now the new service provider for samples previously submitted to Gold Standard Labs.
Read more ...
As a Bovine Diagnostic Center of Excellence, the Kansas State Veterinary Diagnostic Laboratory, or KSDVL, uses the same testing platform for bovine viral diarrhea virus persistent infection as Gold Standard Labs utilized in its diagnostic testing services business. The Kansas State lab also has expertise in blood pregnancy testing and other bovine testing services.

Gold Standard Labs has shut down operations at its laboratory facilities located in Jarrell, Texas, and Bowling Green, Kentucky, and will no longer accept samples, making the Kansas State Veterinary Diagnostic Laboratory the primary service provider.

"Located in the central U.S., in the heart of cattle country, KSVDL is a logical choice to transition the diagnostic testing services provided by Gold Standard Labs," said Jeff Baxter, global senior product manager for Gold Standard Labs. "The quality of the bovine diagnostic testing services provided by KSVDL is recognized nationwide. We're excited to help KSVDL expand its footprint for bovine testing, particularly with Kansas State University College of Veterinary Medicine alumni all across the U.S."

The Kansas State Veterinary Diagnostic Laboratory is a full-service, American Association of Veterinary Laboratory Diagnosticians-accredited laboratory, offering a complete range of diagnostic services for all species. The lab's mission is to develop and deliver accurate, innovative, and timely diagnostic and consultative services to the veterinary and animal health community in Kansas and the nation.

Dr. Gary Anderson, director of the Kansas State University lab, said it is ready to provide assistance and support for former customers of Gold Standard Labs.

"We are committed to building a strong working relationship with these new clients," Dr. Anderson said. "We look forward to providing the diagnostic services required for bovine production and health that will achieve our clients' goals."

Forms for ordering testing services are available on the Kansas State Veterinary Diagnostic Laboratory website at www.ksvdl.org. For more information, contact the lab's client care at 866-512-5650 or clientcare@vet.k-state.edu.
Regular features
Alumni Events, Development and Continuing Education
The Veterinary Medical Alumni Association presents its annual alumni recognition awards at the 78th Annual Conference for Veterinarians and the Kansas Veterinary Medical Association presents its annual awards the next day at the conference. Find out who this year's winners are below.
See news and upcoming events below ...
Dr. Linda Johnson to be honored at AVMA alumni reception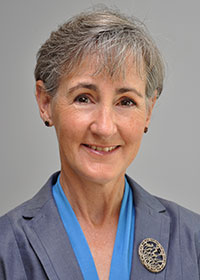 Dr. Linda Kassebaum Johnson, Denver, Colorado, has been selected by the Kansas State University College of Veterinary Medicine for its 2016 Alumni Recognition Award to be presented during the annual convention of the American Veterinary Medical Association (AVMA) in San Antonio, Texas, on August 8. The award is given to veterinarians whose careers have served as exemplary role models for future alumni in a professional and community setting.
Dr. Johnson earned a bachelor's degree in 1979, a Doctor of Veterinary Medicine (DVM) degree in 1983, and a master's degree in pathology in 1987, all from Kansas State University. She completed a postdoctoral fellowship and a Master of Public Health degree in 1990 at Johns Hopkins University in Baltimore, Maryland. She is board certified by the American College of Veterinary Pathologists in anatomic pathology and has a specialty in comparative pathology and animal models of human disease. She is currently a professor in the pathology department in the School of Medicine at the Anschutz Medical Campus of the University of Colorado.
"My happiest memories and most significant educational influences occurred at Kansas State University," Dr. Johnson said. "I'm overwhelmed and deeply humbled to receive this honor from my peers. The College of Veterinary Medicine has always attracted and graduated the most talented veterinarians in the country. I have always been indebted and proud of my KSU roots."
"Dr. Johnson has had an amazingly diverse career, having worked in England and Australia, alongside colleagues in human medicine as well as veterinary medicine," said Dr. Tammy Beckham, dean of the College of Veterinary Medicine. "We place great emphasis on international experiences, so we feel Dr. Johnson serves as a valuable role model for our students and future veterinarians. We also value her contributions to the profession as a researcher and educator, so we're very proud to recognize her with this well-deserved award."
Prior to joining the University of Colorado, Dr. Johnson was an associate professor and head of the Anatomy and Pathology Discipline at the School of Veterinary and Biomedical Sciences at James Cook University in Queensland, Australia from 2011 to 2014. She was an associate research professor of comparative pathology at the Tri-Institution's Laboratory of Comparative Pathology, Memorial Sloan-Kettering, in Manhattan, N.Y., from 2008 to 2011. Her earlier career included positions with the Yale University College of Medicine; the Veterinary Laboratories Agency of the UK government in Weybridge, England; Armed Forces Institute of Pathology, Washington, D.C.; and the Albert Einstein College of Medicine in the Bronx, N.Y.
Dr. Johnson is a member of the American College of Veterinary Pathologists, American Veterinary Medical Association, Kansas Veterinary Medical Association, and the CL Davis/SW Thompson DVM Foundation. She has served the latter as a national advisory board member. For the American College of Veterinary Pathologists, she has served on its board of governors and has been secretary and president. Dr. Johnson has co-authored over 50 peer-reviewed scientific articles and has served on the editorial board for the journals: Veterinary Pathology, Lab Animal Science, and the Journal of Toxicologic Pathology.
Dr. Johnson has three children: Kristian, Margot and Elsa.
AVMA Alumni Reception
Monday, Aug. 8, 7-9 p.m.
Grand Hyatt San Antonio
Texas Ballroom B, Fourth Level

Dr. Linda Johnson, DVM class of 1983, will be presented with an Alumni Recognition Award. Please join us.
Central Veterinary Conference Alumni Reception
Saturday, Aug. 27
Kansas City Downtown Marriott Count Basie A Ballroom
Come join us for a K-State Alumni Reception at the 2016 CVC in Kansas City! Drs. Randall and Judy Norton, DVM class of 1989, will be honored.
In Memoriam - Recently Departed Alumni
Dr. Arthur Becker, DVM 1962
May 22, 2016,

Dr. John Hyde, DVM 1966
Jan. 28, 2016,
Questions about Alumni or CE events?
Contact: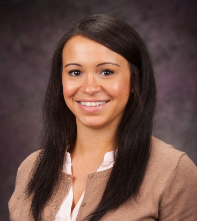 Ashley McCowan
Alumni and Events Coordinator
785-532-4833
amccowan@vet.k-state.edu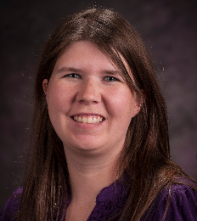 Dana Parker
Program Assistant
785-532-4528
dlaparker@vet.k-state.edu
Pet Friendly License Plate program in Kansas
The College of Veterinary Medicine has a new way to support shelter medicine in Kansas. The Pet Friendly license plate is available to Kansas residents statewide by visiting your local Kansas county treasurer's office.
See what the Pet Friendly plate looks like ...
News Ticker
More activities and accomplishments in the College of Veterinary Medicine:
Dr. Mike Apley was featured in the JAVMA journal for "Adjusting to reduced drug access, use - Swine Veterinarians face adjustments in disease management, treatment."
Dr. Robert Delong spoke at the RNA nanotechnology conference near Cambridge in the UK. RNA nanotechnology has grown into a mature field composed of several subfields covered by many disciplines such as chemistry, biochemistry, molecular biology, microbiology, biophysics, engineering, and many more.
Second-year student Avery Loyd reports that she attended a horseshoing school this summer to increase her knowledge of the horse and to help bridge the communication gap between the veterinarian and farrier.
Technology checkout available at the Veterinary Medical Library
In addition to our Canon EOS 60D and Nikon DSLR cameras, we also have three new Canon EOS 70D DSLR cameras. What makes these stand out are the professional lenses that come with them and can be used for any occasion. The 70D camera has a standard 18-135mm lens as well as a 70-300mm lens. With their 32GB SanDisk Extreme memory card, they can hold 10,000 plus photos. These cameras are perfect for family outings such as weddings and reunions, and even multiple classroom activities.
We also have four new Lenovo Thinkpad laptops and two Surface Pro 4 tablets. Each Surface Pro 4 tablet is touch screen, has Windows 10 Pro operating system, and comes with a stylus and detachable type keyboard with mouse pad. The Surface Pro 4 also can be propped up via a back panel to easily convert into a laptop from a tablet making it perfect for traveling to conferences and meetings.
To record lectures, lessons, video projects, or any other event in your life, we have added three new camcorders. The Sony FDR-AX33V camcorder has the ability to record in high-definition and up to four hours-worth of HD footage.
There are many more items that have been added to our technology equipment such as LCD projectors, projection screens, and GPSs. Items can be reserved and checked out with the use of your CVM ID badge. Please stop by the library desk to inquire about these new items, call 2-6006, or email Andi Parrish aparrish@vet.k-state.edu.
VHC welcomes residents plus an intern too

The Veterinary Health Center welcomed a new group of new residents, plus one intern, who went through orientation July 18 and 19. Left to Right: Drs. Dana White, Sabina Sheppard, Christina Chesvick, Natalie Punt (intern), Cori Youngblood, Olga Norris.
VHC recognizes Dr. David Hodgson for mentoring
A list of quotes on the screen behind Dr. David Hodgson tell about his impact as a mentor. Dr. Bonnie Rush presented him with the VHC's resident mentoring award.
The DCS Award for Excellence in Resident Mentoring award recognizes senior faculty members who have demonstrated a commitment to the professional growth of residents. Dr. Hodgson was nominated by Dr. Morgan Murphy, Dr. M. Crumley, and Dr. C. Norkus. Below are a few quotes from the letters.
"An excellent example to me of what it means to be a professional. He is kind and always willing to lend a hand or help solve a problem."
"He is an awesome example of what it means to be an amazing mentor…"
"His influence has absolutely positively impacted the training of residents in nearly all departments. He is always available day or night without reservations to help residents or students."
"His creative mind and ability to bring any idea into a reality is inspiring."
"Dr. Hodgson is a fantastic mentor, has always been and will forever be."
Pictured left to right: Dr. Paige Pratt, BC advisory team member; Jason Pratt, owner, Jiena Gu, BCI; Kelly Oliver, BCI; Dr. Venkatesh-Prasad RAnganath, CIS undergraduate student; Emilie Herbst, MS ag economics; Brooke Perry, BCI; Sarah Jones, undergraduate food science and industry; Ali McKiernan, Ph.D. candidate in pathobiology; and Carlee Wollard, third-year student in veterinary medicine.
The Beef Cattle Institute Summer Scholars took their first tour as part of their summer program on Friday, July 8. Paige and Jason Pratt of Johnson Farms near Dwight, Kansas hosted the group of student researchers whose projects range from food safety to mobile app development for producer decision tools.

As an introduction, The Pratt's gave a thorough background of their history in the beef cattle business and how their entire family is involved in the current operation. Students asked a variety of important questions relative to issues facing the beef industry today including antibiotic resistance and sustainability.

Students returned to the Kansas Department of Agriculture in the afternoon to provide progress reports on each of their projects and to enjoy an ice cream treat.
Veterinary Technician Internship Program welcomes new interns

From left: Addison Houchin, Kara Agamaite, Cassidy Goering arrived June 1.
Second-year students extern in Texas

Class of 2019 students Kate Rigby, Karsen Brown and Katelyn Comstock extern during the summer break at Weatherford Equine Medical Center, PC in Texas.
K-State students lay groundwork for future careers in the pet food industry
Workshop joint event facilitates opportunities for interviews while volunteering
K-State students will once again be in the spotlight at the 2nd annual edition of the Petfood Innovation Workshop and K-State Pet Food Experience. This multi-day joint event will take place on Sept. 13-15, 2016 on Kansas State University's main campus in Manhattan, Kansas. Students play a key role in the production of the event by volunteering to help with the hands-on educational activities and supplier-led demonstrations where attendees create pet food and pet treats using novel proteins and other high impact functional ingredients.
The Petfood Innovation Workshop and K-State Pet Food Experience features leading research on topics that are directly associated with pet food and also work that overlaps at the boundary of pet food, nutrition, and processing technology. There will be networking opportunities with industry professionals, faculty and staff, plus leading local regulatory and governmental officials.
A new feature of this year's event highlights the chance for pet food industry members to schedule job or internship interviews with students in the newly remodeled Career Center, located in the Berney Family Welcome Center.
Registration is now open and expected to sell out quickly, as there are a limited number of registrations offered to ensure quality of the workshop activities and seating in the research sessions. K-State Alumni are welcomed and encouraged to attend for a day or the entire event.
The Pet Food Experience is hosted by the Kansas State Pet Food Program team with the Kansas State University Institute for Commercialization, and utilizes student volunteers as well as facilities within the community. During the Pet Food Experience, attendees will have the opportunity to hear from industry experts as they present their latest research and insight on various topics. An outline of the program schedule is available here.
On Wednesday evening, guests can opt to participate in a dine-around event, as an additional opportunity to engage with industry peers at various local restaurants. The 2016 event aims to infuse attendees with the K-State college experience, while simultaneously providing valuable educational and networking opportunities.
The Kansas State University Institute for Commercialization is dedicated to the start-up and expansion of technology-based, high-growth enterprises and enabling the commercialization of university and under-utilized corporate intellectual property. The organization provides opportunity assessment; strategic partnership design; technology acquisition, management and licensing; business development; and technology transfer support activities for entrepreneurs to commercialize intellectual property emanating from basic research at Kansas State University and other intellectual property portfolios.
The Pet Food Program at Kansas State University was started in 2012 and has established degree programs, short courses, and research concerning pet food and nutrition.

Petfood Innovation Workshop is organized and hosted by Petfood Industry magazine (www.petfoodindustry.com). Both are owned by WATT Global Media, a content company founded in 1917 that provides exceptional business content and solutions to the agribusiness industry. As an industry innovator, WATT Global Media has connected buyers and sellers in the poultry, pig, animal feed and pet food industries through its media channels for more than 99 years (www.WATTGlobalMedia.com).
Registration is now open and expected to sell out quickly, as there are a limited number of registrations offered to ensure quality of the workshop activities and seating in the research sessions. After the event, you can stick around in Manhattan to attend the FIRST HOME FOOTBALL GAME OF THE SEASON Sept. 17 at Bill Snyder Family Stadium.
New Arrivals/Recent Departures
Click here to see the New Arrivals/Recent Departures at the CVM ...
Welcome to:
Dr. Bradley Njaa, KSVDL, Professor
Nathan Grindle, DM/P, Laboratory Manager
Jiena Gu, Dean's Office, Project Coordinator
Brandy Kastl, DM/P, Medical Resident Year 1
Maria Bell, DM/P, Medical Resident Year 1
Dr. Adi Wasserkrug Naor, DM/P, Clinical Assistant Professor
Jennifer Bell, VHC, Veterinary Specialty Tech
Dr. Katherine Delph, Clinical Sciences, Clinical Assistant Professor
Farewell to:
Mylissia Smith, DM/P, Research Associate
Sarah Ensley, Clinical Sciences, Program Assistant
Zhenhai Chen, DM/P, Senior Scientist
Dr. Brad DeBey, KSVDL, Professor
Sharon Bush, KSVDL, Staff Assistant
Yaritxa Rodriguez, VHC, Veterinary Technician II
Makenzie Simpson, KSVDL, Research Technician
Amanda Hedrick, Dean's Office, Administrative Officer
Abhilash Sasidharan, A&P, Fellow (Post Doc)
Anna Leppien, VHC, Health Care Technician I
Nicholas Monday, DM/P, Research Assistant
Courtney Sobba, DM/P, Research Assistant
Parwathy Chandran, A&P, Fellow (Post Doc)
Catherine Williams, VHC, Administrative Officer
Lifelines is published each month by the Marketing and Communications Office at the College of Veterinary Medicine. The editor is Joe Montgomery, jmontgom@vet.k-state.edu.
Lifelines index

Download a printable version of Lifelines (this is condensed and has less information than above)