June 2016 - Vol. 11, No. 6
Top Stories
Teaming up on a new patent

Protein discovery leads to treatments for infections caused by Fusobacterium
A U.S. patent was recently awarded for technology created by researchers in the College of Veterinary Medicine at Kansas State University. Drs. Sanjeev Narayanan, Amit Kumar, T.G. Nagaraja and M.M. Chengappa collaborated to develop compositions and methods for treating infections caused by Fusobacterium that is well-known in veterinary medicine for causing liver abscesses in cattle and sheep. Fusobacterium has also been identified as a human pathogen.
Read more ...
| | |
| --- | --- |
| | |
| | Drs. Sanjeev Narayanan, T.G. Nagaraja and M.M. Chengappa display a plaque for a new patent for treating infections caused by Fusobacterium. |
"Part of our charge was to find effective ways to control and treat fusobacterial infections without the use of antibiotics," explained Dr. Narayanan, professor of anatomical pathology. "Vaccines have proven to have limited efficacy, so these compositions and methods provide veterinarians and medical professionals with good, useful alternatives."
The team discovered a specific protein that plays a pivotal role in mediating Fusobacterium attachment to the host cells that allow pathologic infection of the host.
"The discovery and characterization of the protein have allowed the researchers to develop a novel approach to prevent fusobacterial infections," said Dr. Nagaraja, university distinguished professor of microbiology. "We learned how the protein attaches to cells and have used that knowledge to create compositions and methods that would prevent attachment of Fusobacterium to the cells in the rumen (first compartment of cow stomach) and liver. If bacteria do not attach to cells, they are highly unlikely to cause infection. Our 'invention' helps induce an immunologic response in the host, which would prevent attachment and establishment of Fusobacterium in cattle, thus providing protection against the infection."
The patent covers the use of the invention in a wide variety of usages including expression systems, adjuvants, gene therapies, injectable solutions, oral compounds and vaccines. The patent is effective for 20 years and is administered through the Kansas State University Research Foundation.
Fourth-year student Jenni Wright wins prestigious equine scholarship
The American Quarter Horse Association recently announced that Jenni Wright, Hope, Kansas, now beginning her fourth year, was one of two national recipients of the Coyote Rock Ranch Veterinary Scholarship. This scholarship was created by the owner of Coyote Rock Ranch, Penny Knight of Hillsboro, Oregon, and is administered by the American Quarter Horse Foundation. The scholarship awards $75,000 each to two fourth-year veterinary students who intend to pursue a career in an equine-focused veterinary practice upon graduation.
Read more ...
| | |
| --- | --- |
| | |
| | Fourth-year student Jenni Wright was one of two students nationwide to receive a $75,000 Coyote Rock Ranch Veterinary Scholarship. |
"From the time I was 5 years old, I knew I wanted to be a veterinarian," Wright said. "My long-term goal is to practice as a board-certified equine surgeon and research exercise and muscle physiology in performance horses."
While working on her Doctor of Veterinary Medicine degree, Wright has been working on a master's degree and has been a participant in the Basic Research Immersion Training Experience (BRITE) program in the veterinary college, which provides research-oriented DVM students with a subsidized, in-depth, mentored research experience. The opportunity can be used to gain research experience, to obtain a master's degree, or to jump-start work toward a doctoral program.
"As a BRITE scholar, I really think the research work I've done is what helped me compete for this scholarship," Wright said.
Ideal candidates for the Coyote Rock Ranch Veterinary Scholarship are students enrolled at an American Veterinary Medical Association-accredited college of veterinary medicine in the United States or Canada whose studies are equine-focused and who have a minimum cumulative 3.0 grade point average. While preference is given to students with American Quarter Horse involvement, students with significant equine involvement or experience with other breeds or disciplines are also encouraged to apply. Recipients must indicate a desire to pursue a career with an equine-focused veterinary practice.
Video Feature
Commencement 2016
Legendary head football coach Bill Snyder delivers the commencement address to the 2016 graduates, plus each received their hood and Doctor of Veterinary Medicine degree. If you were unable to attend, here's a chance to see the ceremony in this month's video feature.
CEEZAD Researchers Advance MERS Testing Effort in Jordan
Two scientists from the Center of Excellence For Emerging Zoonotic and Animal Diseases (CEEZAD) at Kansas State University have just returned from a week-long visit to Jordan where they worked with a team from the NIH and local veterinarians on identifying and fighting cases of Middle East Respiratory Syndrome (MERS). Dr. Juergen Richt, director of CEEZAD, and Chester McDowell, a CEEZAD research assistant, worked with scientists from the NIH and faculty in veterinary medicine from the Jordan University of Science and Technology (JUST) on the project, which focused on identifying the MERS Coronavirus (MERS-CoV) in camels.
Click for more ...
| | |
| --- | --- |
| | |
| | Dr. Juergen Richt, Director of CEEZAD, samples a camel in Jordan. |
The NIH team was led by Vincent Muenster, an expert on the study of MERS. The research team spent much of its time collecting sera and various swabs from camels living in the northeastern part of Jordan near that nation's borders with Iraq, Saudi Arabia and Syria, finding the virus in young camels. Richt termed the effort "very successful."
MERS is a zoonotic disease, meaning it can be transmitted from animals to humans. First identified in 2012 in Saudi Arabia, it affects the respiratory system, most patients developing severe acute respiratory illness with symptoms of fever, cough and shortness of breath. The Food and Agriculture Organization of the United Nations reports that cases of MERS have been identified in nearly 30 countries worldwide, including two confirmed cases in the United States. Of 1,737 confirmed cases, 674 fatalities have been reported.
McDowell said a significant portion of the program also involved training personnel in Jordan to better enable them to analyze sera and swab samples taken from potentially infected animals. Both CEEZAD scientists predicted the effort would boost ongoing cooperation between JUST and CEEZAD.
In addition to testing for MERS, Richt, McDowell, the NIH team and the Jordanian scientists also tested animals for other common animal and zoonotic threats, including Rift Valley Fever Virus, Influenza A virus, bovine coronavirus and Schmallenberg virus. Richt said so far they did not find evidence of either of these viruses circulating in camels in that area.
They also spent two days collecting and sampling bats as potential carriers of known and unknown viruses. The arduous work involved hiking up and down hills and climbing into caves at temperatures that exceeded 100 degrees Fahrenheit. The bat samples will be shipped to the U.S. for further analysis.
More Headlines
CVM honors Drs. Elizabeth Davis and Steven L. Stockham with teaching and service awards
The College of Veterinary Medicine at Kansas State University recently presented two distinguished faculty awards during its annual honors banquet in May to Drs. Elizabeth Davis and Steven L. Stockham.
Click here to read more ...
| | |
| --- | --- |
| | |
| | Dean Tammy Beckham presents Dr. Elizabeth Davis with the 2016 Dr. William and Deanna Pritchard Veterinary Service and Outreach Award. |
| | |
| | Dr. Ronnie Elmore, associate dean for academic programs, admissions and diversity programs at the Kansas State University College of Veterinary Medicine (left), congratulates Dr. Steve Stockham for receiving the 2016 Norden-Pfizer-Zoetis Animal Health Distinguished Veterinary Teacher Award. |
Dr. Davis, professor and section head for equine medicine and surgery, was presented with the 2016 Dr. William and Deanna Pritchard Veterinary Service and Outreach Award. This award was created in honor of Dr. Pritchard, a 1946 alumnus who became dean of the College of Veterinary Medicine at the University of California, Davis.
"It is a tremendous honor to have been selected to receive the 2016 Dr. William and Deanna Pritchard Veterinary Service and Outreach Award," Dr. Davis said. "Being recognized with an award at this level is humbling. Dr. William Prichard (KSU '46) was a pioneer in the field of academic veterinary medicine, his accomplishments and contributions are numerous not the least of which was serving as professor and dean emeritus, College of Veterinary Medicine, University of California at Davis. It is with great appreciation I accept this award. It is my aim to contribute to KSU CVM as an educator, scientist and clinician. Working on campus and around the state with organizations such as the Kansas Veterinary Medical Association and Kansas Horse Council give me pride and enthusiasm for veterinary medicine, a true example that we have many opportunities to give back to the profession."
Dr. Stockham, professor of veterinary clinical pathology, was presented with the Carl J. Norden-Pfizer-Zoetis Animal Health Distinguished Veterinary Teacher Award. The award is given annually at each veterinary college in the United States and is presented to an outstanding teacher who advances the veterinary profession by inspiring students to their highest levels of achievement and professionalism. The recognition is highly respected because the recipient is selected by veterinary students.
"For nearly 40 years, I've had the distinct privilege, great pleasure and professional responsibility of introducing highly motivated and very intelligent veterinary students to the pathogeneses of abnormal laboratory data and the related diagnostic-reasoning skills," Dr. Stockham said. "I'm extremely grateful to those who have provided guidance and instruction for methods to improve teaching and learning; especially those involved with the Wakonse Conference on College Teaching. Being recognized for my teaching activities is especially gratifying as I end my academic career at K-State."
"We are pleased to honor both Dr. Davis and Dr. Stockham with these prestigious annual awards within the College of Veterinary Medicine," Dean Tammy Beckham said. "Their contributions as educators and practitioners have advanced our objectives surrounding service and outreach, as well as providing an unmatched learning experience for our students. Dr. Davis and Dr. Stockham have fulfilled their professional responsibilities with distinction."
Dr. Jeni Nezerka receives Bayer Excellence in Communication Award
Bayer HealthCare LLC Animal Health recently announced that Dr. Jeni Nezerka, Kansas City, Missouri, a 2016 graduate, was the Kansas State University recipient of a Bayer Excellence in Communication Award (BECA). Twenty-seven veterinary schools participated in the 2016 competition that presented a total of $70,000 in scholarship awards.
Click here to read more ...
| | |
| --- | --- |
| | |
| | Fourth-year student Michelle Chen, left, presents Dr. Jeni Nezerka with the Bayer Excellence in Communication Award at the senior honors banquet. |
"Effective client communication is a really important aspect of veterinary medicine," Jeni said. "I am very honored to be recognized for my communication skills. I hope to keep working on developing good methods to effectively communication with clients throughout my career."
"We greatly appreciate the support that Bayer Animal Health gives our outstanding veterinary students," said Dr. Ronnie Elmore, associate dean for academic programs, admissions and diversity programs. "We are committed to not only helping our students gain veterinary knowledge, but also to help them to develop the skills required to effectively practice veterinary medicine. This includes effective communication skills. We are very proud of Jeni and her accomplishments."
Incorporating effective communication skills in veterinary practice, as well as other medical professions, has long been recognized as one of the main tasks in delivering comprehensive medical care to patients. The competition challenged students to submit a filmed interview in a clinical setting between the veterinary student and a client. Entries submitted at each school were evaluated by a panel of faculty judges. Faculty selected their school's local winner using a scorecard developed by nationally renowned veterinary faculty who specialize in communication. Each regional level winner received a $2,500 scholarship.
The Bayer Excellence in Communication Award (BECA) is one facet of a larger initiative aimed at advancing the communication skills of the next generation of veterinarians. In 2002, Bayer partnered with the Institute for Healthcare Communication to establish the Bayer Communication Project. This collaborative partnership resulted in communication skills training modules offered to colleges of veterinary medicine for incorporation into their curriculum. A full list of recipients and the national winner is posted at: http://www.prnewswire.com/news-releases/bayer-excellence-in-communication-award-program-gives-more-than-230000-in-veterinary-scholarships-300258245.html
Kansas State University advances research and education outreach to address fatigued cattle syndrome
By Marisa Larson, KSU Foundation
Two Kansas State University beef cattle researchers are developing a prevention program for fatigued cattle syndrome. The syndrome, which has the potential to cause mobility issues in feedlot cattle stressed during the end of the feeding period, was identified through research at the university in 2014 that was funded by a grant from Merck Animal Health.
Read more ...
The identification of fatigued cattle syndrome, also known as FCS, is significant for producers, nutritionists, veterinarians and packing plant personnel — really anyone who works with cattle — because it brings to light multiple factors that can impact cattle movement.

To address the issue, Kansas State University's Dr. Dan Thomson and Chris Reinhardt, are developing a prevention program that will feature educational modules, training videos and handouts to assist feedlots, transporters and packers in the identification and management of fatigued cattle syndrome. Merck Animal Health will help support this educational program. Dr. Thomson is the Jones professor of production medicine and epidemiology in the College of Veterinary Medicine, and Reinhardt is a professor of animal sciences and industry and a K-State Research Extension feedlot specialist.

"We are committed to helping the beef industry find ways to continually enhance the preparation of cattle for transportation from the feed yard to the harvest floor," said John Hutcheson, director of ruminant nutrition at Merck Animal Health. "By supporting initiatives focused on animal well-being, we are helping to further expand our knowledge base on animal handling, helping make good practices better, providing relevant information and training, supporting the needs of producers and contributing to the industry's continuous improvement efforts."

"We appreciate the significant commitment that Merck Animal Health is making to this important education initiative," Dr. Thomson said. "This support allows the research to be translated into education for FCS prevention. Providing a platform for education on FCS enables the beef industry to utilize our online training programs to improve communication throughout the food animal production chain, maintain our focus on cattle health and well-being, and enhance the safety of cattle and the people working with the animals."

Philanthropic contributions to Kansas State University are coordinated by the Kansas State University Foundation. The KSU Foundation was established in 1944 as the official fundraising arm of the university. It is a separate, independent entity chartered by the state of Kansas as a 501(c)(3) nonprofit education corporation. The foundation is leading Innovation and Inspiration: The Campaign for Kansas State University to raise $1 billion for student success, faculty development, facility enhancement and programmatic success.
CVM begins new Strategic Planning initiative
The College of Veterinary Medicine announces a new strategic planning initiative. We are seeking your input to help us develop a new vision for our college by responding to a special survey that will help direct our resources and define our priorities for the next three years. What does the future of veterinary education, animal health, teaching, research and service look like? Where do we need to be? Your participation and thoughtful opinions can help make our college the elite institution that it should be.
K-State's Beef Cattle Institute provides online resource for upcoming Veterinary Feed Directive changes
Producers can learn at the time most convenient for them
Striving to provide the most up-to-date information on upcoming changes in regulations related to the Veterinary Feed Directive, the Beef Cattle Institute (BCI) at Kansas State University is offering a new online resource – for free.
Click to learn more ...
The BCI partnered with animal health experts Mike Apley of the Kansas State University College of Veterinary Medicine and Brian Lubbers of the Kansas State Veterinary Diagnostic Laboratory, to create an online informational module that answers frequently asked questions regarding the Veterinary Feed Directive (VFD) issued by the U.S. Food and Drug Administration. Changes to the regulations as a result of the directive are scheduled to take place Jan. 1, 2017.
According to Lubbers, K-State has been heavily involved with face-to-face meetings regarding the VFD, but the online modules will give producers and veterinarians an opportunity to gain foundational knowledge on their own time.
"The biggest thing for producers and veterinarians is really the planning," he said. "We don't want people to get to January 1 and be surprised by what they can and cannot do. I encourage producers to start the discussion with their veterinarians on what is impacted, how it may change, as well as the process."
The free informational modules for beef producers and veterinarians can be found at Beef Cattle Institute (BCI).
The Beef Cattle Institute utilizes collaborative multidisciplinary expertise to promote successful beef production through the discovery and delivery of actionable information and innovative decision support tools.
For more information, contact Kelly Oliver, Project Manager, Beef Cattle Institute at Kansas State University at 785-532-7459, kjoliver@vet.k-state.edu
Dr. Landa Marion-Colvin receives preceptor of the year award from KU's School of Pharmacy
Dr. Landa Colvin-Marion, director of pharmacy in the Veterinary Health Center at K-State, was recently honored during the School of Pharmacy hooding and awards ceremony at the University of Kansas.
Click to read more ...
| | |
| --- | --- |
| | |
| | Assistant Dean Joe Heidrick from the KU School of Pharmacy presents Dr. Landa Colvin-Marion, director of pharmacy in the Veterinary Health Center at Kansas State University with a 2016 Preceptor of the Year award. |
Dr. Colvin-Marion was presented with a 2016 Preceptor of the Year Award. She was one of four recipients to receive the honor, chosen by the fourth-year pharmacy students for her work in training them during their Advanced Pharmacy Practice Experience rotations. The Veterinary Health Center accepted 23 pharmacy students for the last academic year from two different schools of pharmacy, and is expecting 31 students for the 2016–2017 academic year under Dr. Colvin-Marion's supervision.
"Being chosen for this honor by the students I am training is a great honor, and it makes me feel that I am giving back to the profession and broadening students' knowledge of my niche in pharmacy."
According to the University of Kansas School of Pharmacy, there were 161 preceptors who received at least one vote for the preceptor of the award. Dr. Colvin-Marion earned her Doctor of Pharmacy, or PharmD., at Creighton University in 2011. She has been at the Veterinary Health Center at K-State since May 2011.
International Programs launches 'Veterinarians around the world' photo competition
The CVM's office of International Programs announces the launch of the "Veterinarians around the world" photo competition. The theme for the competition is international veterinary medicine. Entries should capture efforts to improve animal health, public health or wildlife/ecosystem health; food security (sustainable production systems); food safety; capacity building; animal welfare; or biological threat reduction. Any other subjects relating to international veterinary medicine will also be considered.
Read more ...
Eligibility
Entrants should be students pursuing a veterinary (e.g. DVM, BVSc, BVMS, or equivalent), undergraduate (e.g. bachelors), or postgraduate/graduate (e.g. masters, certificate, diploma, or PhD) degree from anywhere in the world. Entries are expected to show representations of international veterinary experiences.
Judging
Entries will be judged by a panel. Criteria will include eligibility, originality, style, context, and quality of photograph.
Prizes
First place winner will receive $1,000 USD, two runners up will receive $500 USD each. Winners will be notified by email and winning entries will be publicized on the KSU CVM website. The top 12 photographs will also be published in a calendar with an acknowledgement to each photographer.
Photograph Requirements
Images should be uploaded via the "Enter Here" link below.
Images should be good quality but file size cannot exceed 16 MB.

Please submit photos in .jpg, .png, or .bmp file formats.
Entry
Click on the survey link to enter and upload your photo. The deadline for entries is 15 August, 2016.
Regular features
Alumni Events and Continuing Education
The Veterinary Medical Alumni Association presents its annual alumni recognition awards at the 78th Annual Conference for Veterinarians and the Kansas Veterinary Medical Association presents its annual awards the next day at the conference. Find out who this year's winners are below.
See news and upcoming events below ...
Wrap-Up from the 78th Annual Conference for Veterinarians
VMAA Presents Alumni Recognition Awards
Left, Dr. David Franz accepts the 2016 Distinguished Alumnus Award from VMAA President Dr. Ken Burton, and Dr. James Carpenter receives the ER Frank Award.
Dr. Burton presents the Outstanding Young Alumnus Award to Dr. Taylor Truitt, and Caitlin and Trisha Cash accept the Distinguished Service Award on behalf of the late Dr. Walter Cash.
Kansas Veterinary Medical Association Presents its annual awards
KVMA President Marty Vanier presents Dr. Tom Jernigan, Council Grove and 1979 alum, with the Veterinarian of the Year Award. Dr. John Nelson, KVMA nominating committee members, presents Dr. Steve Mosier, Hays and 1966 alum, with the Distinguished Service Award.
Dr. Howard Erickson gives a few words upon accepting the KVMA Lifetime Service Award while Dr. Bonnie Rush surprises Dr. James Carpenter with the KVMA's KSU Distinguished Service Award.
The CVM's Dr. Dan Thomson presents the Rising Star Award to Drs. Brady, Melissa and Nick Luke of Beloit, 2014 and 2010 alums. Dr. Beth Davis accepts a President's Award from Dr. Marty Vanier.
In Memoriam - Recently Departed Alumni and Friends
Dr. Eugene Adams, DVM 1944
Feb. 21, 2016
Dr. August Borgmann, DVM 1946
Sept. 26, 2013
Dr. Lewis Snider, DVM 1946
March 15, 2015
Dr. David Eisenberg, DVM 1947
May 15, 2016
Dr. Irvin Darling, DVM 1949
May 15, 2016
Dr. Dan Upson, DVM 1952
May 18, 2016
Dr. David DeFeo, DVM 1967
May 18, 2016
Dr. Larry McKim, DVM 1968
April 13, 2016
Dr. Cynthia Eason, DVM 1990
April 29, 2016
Questions about Alumni or CE events?
Contact: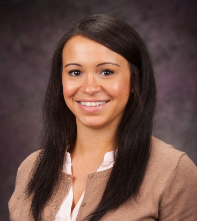 Ashley McCowan
Alumni and Events Coordinator
785-532-4833
amccowan@vet.k-state.edu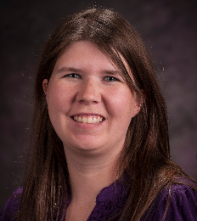 Dana Parker
Program Assistant
785-532-4528
dlaparker@vet.k-state.edu
Pet Friendly License Plate program in Kansas
The College of Veterinary Medicine has a new way to support shelter medicine in Kansas. The Pet Friendly license plate is available to Kansas residents statewide by visiting your local Kansas county treasurer's office.
See what the Pet Friendly plate looks like ...
News Ticker
More activities and accomplishments in the College of Veterinary Medicine:
Dr. Chris Blevins arranged for a group of senior veterinary students to attend the Exploring Sand Hills trail ride in Hutchinson, Kansas. Dr. Michelle Tucker, equine intern, took the group of students to provide veterinary care.
Dr. Brad Crauer received the Faculty Pet Tribute Award for demonstrating excellence in compassion, sensitivity, and empathy while caring for patients. The award is determined by a vote of the senior class.
Drs. Julie Andrie and Chelsea Davis received the House Officer Pet Tribute Awards acknowledging excellence in teaching, clinical service, clinical proficiency and professionalism.
Kathy Shike received the Veterinary Technician Pet Tribute Award for demonstrating excellence in compassion, sensitivity and empathy while caring for patients. These awards were determined by a vote of the senior class.
Dr. Jason Grady coordinated the State FFA Veterinary Science Contest. He had assistance from Dr. Tucker Avra, along with 4th year veterinary students: Allison Goldberg, Sam Schimming, Jade Johnston, Lyndsay Morgan and Stephanie Rainbolt. The contest was held in Weber Arena in conjunction with the State FFA contest. There were 216 contestants from 59 high schools competing. In April, each team was given two scenarios that they had to research and prepare a 3-7 minute video that was judged based upon presentation, creativity, and proper procedure. The rest of the contest consisted of a math practicum, identification of veterinary equipment, breeds, and parasites, a general knowledge exam, a business invoice to properly fill out based upon information provided to them, and a series of examinations on veterinary knowledge.
Dr. Liz Santschi, equine surgeon, was appointed to be on hand in case of emergencies and assisted with physical exams throughout the week at the Kentucky Derby.
Dr. Mike Apley presented at the Center for Food Integrity Meeting in Chicago. Topic: Antibiotic use in food animals. He participated at the Antibiotic Resistance Planning meeting in Columbus, Ohio. He was also featured in the JAVMA journal for "Adjusting to reduced drug access, use - Swine Veterinarians face adjustments in disease management, treatment."
Dr. Greg Grauer presented at the Sonoma County Veterinary Medical Association in Santa Rosa, California. Title: "Early diagnosis, staging, and management of CKD."
Dr. Jim Carpenter taught Veterinary Technology students at Brown Mackie College in Salina. He taught the students about clinical skills used in reptile and avian medicine. Dr. Carpenter also reports his name was pulled from a hat in the fall to have dinner with President Kirk Schulz and his wife Noel, and two other couples on May 10. The drawing was from a list of all those who contributed to the All-University Campaign.
Dr. Carpenter said, "It was one of the most memorable and enjoyable evenings that we have ever participated in. They had an open bar, incredibly great food cooked by a chef, and it was great fun. Dr. Schulz, Noel, and General Myers were incredibly hospitable and personable. Great fun. When Gen. Myers was informed by Terry (my wife) that her father (now 95 years old) had served in the air force in WW II in New Guinea (flying a P39), he offered to write him a personal letter when he returned to DC. Wonderful! And it will be a great thrill for my father in law to receive a letter from a 4-star General! I had the honor of toasting President Schulz for his service to KSU. Later we sang happy birthday to Kirk because his birthday was the next day (May 11)."
On April 3, 2016, an Exotic Companion Mammal Symposium was held at the College of Veterinary Medicine. The conference was organized by and sponsored by Oxbow Animal Health, Murdock, Nebraska. Dr. James W. Carpenter and Ashley McCowan were the local hosts and organizers. More than 90 veterinarians, technicians, and veterinary students attended. Speakers included Drs. Natalie Antinoff (Keynote Speaker; Gulf Coast Veterinary Specialists, Houston), Micah Kohles (Oxbow), James W. Carpenter, and David Eshar.
Susan Rose will have a solo art show during the Month of July in Topeka at NexLynx's Gallery of Arts that will have an opening reception during Topeka's First Friday Art Walk on July 1st. Attached is an image of one of my new landscapes that will be in that show, "Shared Delights" oil, 18 x24. Location information: http://www.galleryofarts.org/
Class of 2016 gives ultrasound units to VHC
Dr. Laura Armbrust and Dr. Shawna Jo Cikanek, 2016 class president, demonstrate one of two new ultrasound units on Charlie. The units were a gift from the class of 2016.
Dr. Cikanek said, "On behalf of the class of 2016, thank you for all the time and effort you have put forth to help shape us into competent, independent young doctors. Take care, everyone!"
Congratulations Class of 2017 on your new white coats
The 16th Annual White Coat ceremony was held this month as well as the Senior Awards Banquet. Both events were held at the Hilton Garden Inn. Ellen Lowery was the speaker at the White Coat ceremony and Hills Pet Nutrition donated $10K.
Celebrating its first anniversary, College of Veterinary Medicine's Mobile Surgery Unit on the roll and saving pets' lives
| | |
| --- | --- |
| | |
| | Staff of Kansas State University's Shelter Medicine Mobile Surgery Unit with some of their feline patients. |
A little over a year after first hitting the road, Kansas State University's Shelter Medicine Mobile Surgery Unit has performed around 3,500 surgeries, helped a dozen animal shelters save on veterinary care costs and has drawn attention to the plight of homeless animals.

The Mobile Surgery Unit took its maiden trip on May 9, 2015, with the College of Veterinary Medicine's Dr. Brad Crauer, clinical assistant professor of clinical sciences; three fourth-year veterinary students; and a veterinary technician along to spay and neuter unowned pets at an area shelter. Students spend two weeks on the mobile unit rotation, providing surgery and veterinary care at no cost to participating shelters.

The Mobile Surgery Unit spent 218 days on the road in its first year. For each trip, students packed and loaded the 32-foot trailer — which sports the university's Powercat logo, word mark and slogan "Future Vets Helping Future Pets" — with supplies for the day. The students use the up to two hours in travel time to reach participating shelters for classes and lectures to improve their knowledge of shelter medicine, procedures and the unique aspects of working with unowned animals.

Once the unit arrives at the shelter, the students perform surgeries under the guidance of Dr. Crauer and Ron Orchard, a licensed veterinary technician. They also tour the facilities and have consultations with shelter managers before returning home, only to start again the next day.
The Mobile Surgery Unit regularly visited 12 area shelters within a two-hour radius of Manhattan over the past year. The experience exposes students to each shelters' unique processes and challenges, Dr. Crauer said.
"By the end of the rotation, we hope the students have gained a greater knowledge and appreciation for shelter medicine and use that to make a difference in the communities they become a part of after graduation," Dr. Crauer said.

"The impact of this program for students is truly remarkable," said Kyla Krissek, shelter medicine intern. "Not only do we have the opportunity to strengthen our surgical skills, but more importantly, we learn about different shelter missions, the obstacles shelters face every day, and how we as veterinarians can become advocates for homeless animals in our communities."

Students are not the only beneficiaries. Veterinary care, especially spays and neuters, make up a large portion of a shelter's operating expense. Since the students perform surgery at no cost, shelters are saving between $50-$175 per animal, a significant savings when considering hundreds of animals, Dr. Crauer said. Shelters also have the advantage of regular professional consultations from Dr. Crauer and his team.

For Prairie Paws Animal Shelter in Ottawa, the regular visits by the Mobile Surgery Unit made a big difference in the shelter's viability.

"The partnership with K-State was tremendous for us," said Melissa Reed, executive director. "I don't have data to prove it, but I do think that if we had not had that relationship with K-State, we would not be here today."

The program has already expanded to include not only shelter pets, but also stray cats in a trap, neuter and release initiatives. Dr. Crauer says the unit's spay and neuter services help prevent unwanted pregnancies in cats.

"The success of the program and its impact on the students, shelters and the pets in communities across central Kansas has been amazing," Dr. Crauer said. "We expect the shelter medicine program to continue to grow and do even more in the coming year."
The Mobile Surgery Unit is supported by private gifts and a grant from PetSmart Charities. To help support the unit, contact the Veterinary Health Center at Kansas State University by calling Kristin Loving at 785-532-4046.
New Arrivals/Recent Departures
Click here to see the New Arrivals/Recent Departures at the CVM ...
Welcome to:
Dr. Ellyn Mulcahy, Dean's Office, Associate Professor
Shirley Acedo, KSVDL, Staff Assistant
Sterling Buist, A&P, Research Assistant
Alexis Wright, KSVDL, Staff Assistant
Mia Keady, KSVDL, Research Assistant
Molly Miller, KSVDL, Research Assistant
Dr. Tesfaalem Sebhatu, Dean's Office, Senior Research Analyst
Nicole Spaulding, VHC, Health Care Tech II
Ju Lin Weng Huang, DM/P, Research Assistant
Megan Umscheid, Dean's Office, Executive Assistant to Dean
Natalia Strandberg, KSVDL, Intern
Argine Cerezo, DM/P, Medical Res Year 1
Alainka Sameiro, VHC, Senior Administrative Assistant
Farewell to:
Joseph Chapes, Dean's Office, Technology Coordinator
Tamar Williams, VHC, Senior Administrative Assistant
Samantha Gans, VHC, Veterniary Technician I
Maria Bell, KSVDL, Intern
Tatiana Rothacker, KSVDL, Intern
Lifelines is published each month by the Marketing and Communications Office at the College of Veterinary Medicine. The editor is Joe Montgomery, jmontgom@vet.k-state.edu.
Lifelines index

Download a printable version of Lifelines (this is condensed and has less information than above)