April 2016 - Vol. 11, No. 4
Top Stories
Dr. Yunjeong Kim helps pave the way to identify antiviral treatment for deadly infectious cat disease

A new research project in the College of Veterinary Medicine at Kansas State University has been successful in treating a deadly cat disease that has previously been nearly 100 percent fatal. Dr. Yunjeong Kim, an associate professor in the diagnostic medicine and pathobiology department, has worked with collaborators in diverse fields to develop an antiviral compound for feline coronavirus associated with feline infectious peritonitis, more commonly known as FIP
Read more ...
| | |
| --- | --- |
| | |
| | An antiviral compound, shown in red, is bound to coronavirus protease, shown in teal. Coronavirus protease shown here plays an essential role in virus replication. The compound inhibits the function of viral protease by binding to the active site leading to failed virus replication. |
Her article, "Reversal of the Progression of Fatal Coronavirus Infection in Cats by a Broad-Spectrum Coronavirus Protease Inhibitor," has just been published in the journal PLOS Pathogens.

"FIP is caused by coronavirus infection," Dr. Kim said. "Coronavirus infections are very common among cats. However, in most cases, these viral infections cause mild and self-limited enteritis or no symptoms. But some cats will develop a fatal disease which is FIP."

Dr. Kim said FIP is usually found in young cats that are less than 2 or 3 years old.

"FIP arises from certain viral mutation that occur in the infected cats and failure of host immune system to contain such mutated viruses," Dr. Kim said, adding that the pathogenesis of FIP is primarily immune-mediated; it is the host immune response to virus infection that causes disease in the affected cats.

"FIP occurs in two major forms: effusive, or wet form, or non-effusive, dry form," Dr. Kim said. "The wet form is more common and is characterized by an accumulation of fluids in the abdominal area or chest cavity. Symptoms may include antibiotics unresponsive fever, jaundice, bodily effusions and weight loss. Once typical clinical symptoms develop, they progress rapidly resulting in death or euthanasia in weeks to months."

Since FIP disease progression is rapid and the pathogenesis of FIP is primarily immune-mediated, it has been unknown whether antiviral drug treatment alone can be effective at reversing disease progression in an infected cat. The results of the study showed that inhibiting viral replication is the key to the treatment of FIP.

"This is the first time we showed experimental evidence of successful treatment of laboratory cats at an advanced clinical stage of FIP," Dr. Kim said.

Since FIP is a deadly disease, there have been many efforts to develop effective treatments for it, but none has been successful.

"The knowledge gained from this study is a step forward to understanding the pathogenesis of FIP and other coronavirus infections important in humans and animals," Dr. Kim said. "Also, since it is the first report on the effective antiviral drug for coronavirus infection in a natural host, it has implications for developing effective treatment measures for other coronavirus infections, including human coronaviruses."

One of coronavirus infections that shares similar characteristics with FIP is Middle East Respiratory Syndrome, or MERS, virus. MERS is an emerging coronavirus infections in humans, which was first identified in 2012 in Saudi Arabia, and there is no available effective treatment for coronavirus infection in human or animals.

"Our antiviral compounds are also effective against other coronaviruses in cell culture, including MERS coronavirus, and we are currently working on further optimizing them for other coronaviruses," Dr. Kim said.

Dr. Kim has been working with a multidisciplinary team to develop protease inhibitors for FIP. Dr. Niels Pedersen, University of California, Davis, tested the efficacy of the antiviral compound on a small group of infected cats. He and Dr. Kim have been working together since 2013. Dr. William Groutas, Wichita State University, and Dr. Duy Hua, Kansas State University, both medicinal chemists, and Dr. Kyeong-Ok Chang, Kansas State University, a virologist, have been working together since 2010 to develop antiviral compounds for various viruses.

"The next step will be to find out how effective this antiviral treatment is for cats with naturally acquired FIP showing various clinical symptoms" Dr. Kim said. "We received funding from Morris Animal Foundation to conduct a clinical trial on cats with naturally acquired FIP and viral resistance study."

The current published work has been funded by NIH, Winn Feline Foundation, Morris Animal Foundation and the Global Food Systems program at Kansas State University.
Kansas State Veterinary Diagnostic Laboratory researchers evaluate space-time pattern and environmental drivers of bovine anaplasmosis
Researchers in the Kansas State Veterinary Diagnostic Laboratory and the Center of Excellence for Vector-borne Diseases have established a set of models to evaluate the space-time pattern and environmental drivers of bovine anaplasmosis in the Midwestern state of Kansas. The results have recently been published in PLOS ONE as "Bayesian Space-Time Patterns and Climatic Determinants of Bovine anaplasmosis." Data used in the study were from diagnostic samples submitted to the diagnostic laboratory between the years 2005–2013. The study results indicate the number of bovine anaplasmosis positive submissions in Kansas have steadily increased and have originated from newer geographic areas during the same period.
Read more ...
Bovine anaplasmosis affects beef and dairy production in almost all the US states, causing significant economic losses to producers. The control of this disease currently relies primarily on infection-avoidance, although an experimental vaccine is used in many areas of the US. The causative bacterium Anaplasma marginale resides in red blood cells causing a hemolytic disease in cattle, which manifests as anemia, abortion, icterus, lethargy, and can cause death, primarily in older animals. Cattle that survive infection are persistent carriers of the bacteria and are a source of infection for other cattle through inadvertent mechanical transmission via blood-contaminated, multi-use needles and surgical equipment, as well as via tick and fly transmission.
"The number of positive anaplasmosis samples submitted to the Kansas State Veterinary Diagnostic Laboratory have increased over the years, and the geographical area from where these samples originated has expanded," said Dr. Gregg Hanzlicek, director of Production Animal Field Disease Investigations for the diagnostic laboratory. "These changes over time may have occurred because veterinarians have become more aware of the disease, but this study suggests environmental conditions and management practices may have also played a role.
Dr. Ram Raghavan, a spatial epidemiologist at the diagnostic laboratory worked closely with Dr. Hanzlicek in evaluating the space-time patterns of this disease. He said, "Some of the increase in the expansion of tick-borne diseases in the Midwestern region may be attributed to geographic expansion of tick populations over time. Other evidence suggests a growing potential threat for bovine anaplasmosis in newer areas, but a quantitative evaluation of whether or not bovine anaplasmosis has spread to previously unreported areas over time is not readily available. Likewise, information on any potential environmental and climatological drivers behind the space-time expansion of bovine anaplasmosis cannot be easily found, which has disease management implications."
The article noted that Bayesian space-time disease mapping models are particularly appropriate tools to describe disease patterns and to identify unusual clusters of incidence in space and time-trends or both. "Such models help detect any localized clusters that may be linked in time, for instance due to a set of favorable environmental drivers or cattle movement," Dr. Hanzlicek said. "Another way to strengthen inference from Bayesian space-time models is by including relevant ecological factors that often explain additional variability in disease prevalence. This is particularly relevant in the case of tick-borne diseases since the spatial distribution of ticks are largely determined by physical environmental and climatological conditions.
"The presence of higher space-time interaction for bovine anaplasmosis infection within a cluster of central and south central counties in Kansas indicates the possible influence of similar risk factors, and are potential areas for targeting prevention/management efforts."
For Dr. Raghavan, who studies climate-change impacts on vector-borne diseases, the study has produced some exciting new information as well. He said, "Three climate change indices, minimum land surface temperature, diurnal temperature range and relative humidity are drivers of the space-time pattern for bovine anaplasmosis. This finding is significant in the context of climate-change implications on infectious diseases and add to the mounting evidence of climate change linkages to animal health.
The researchers noted two immediate questions they were led to ask based on this finding: How might the associations of these climate factors be further quantified under field and laboratory conditions for the tick host and the pathogen? And, how might these factors influence further geographic expansion of this disease under different climate-change scenarios?
Video Feature
Dr. Raelene Wouda examines cancer in clinical setting
Meet Dr. Raelene Wouda, assistant professor of oncology in the Clinical Sciences department. She is s actively involved in pilot, phase I, II and III clinical trials. Her research interests include the utilization of new and existing chemotherapeutic agents in innovative roles and combinations, novel immunotherapeutic approaches, individualized and intensified therapeutic protocols, the development of personalized diagnostics and therapeutic plans, and chemotherapeutic drug resistance.

Video produced by Joseph Chapes and Kent Nelson, technology coordinators from
Computing and Technical Support (CATS). See more CVM videos at our YouTube site: youtube.com/KSUCVM
Drs. Eshar and KuKanich to receive mentoring award
Congratulations to Dr. David Eshar on having a project accepted for support under Kansas State University's Mentoring Fellowship program. Dr. Eshar, assistant professor of Companion Exotic Pets and Wildlife & Zoo Animal Medicine will work under the mentorship of Dr. Butch KuKanich, professor and assistant department head of anatomy and physiology in a project involving black-tailed prairie dogs.
Click for more ...
| | |
| --- | --- |
| | |
| | Drs. Butch KuKanich and David Eshar successfully applied for a mentoring research award from K-State. Their project will involve evaluating the use of an antibiotic drug (enrofloxacin) and an pain/anti-inflammatory drug (meloxicam) in black-tailed prairie dogs. |
The project will explore the pharmacokinetics of one commonly administered antibiotic drug (enrofloxacin) and one pain/anti-inflammatory drug (meloxicam) in the prairie dogs.
"This is also an excellent opportunity for mentorship and education starting with Dr. KuKanich mentoring me as a junior faculty member, while we will also be working with an intern and veterinary students on the project," Dr. Eshar said.
Dr. Eshar and Dr. KuKanich explained that despite the fact that prairie dogs are used in research, kept as pets and at zoological collections, limited data are available regarding their medicine and appropriate treatment protocols.
"There is really no research at all in this area," Dr. KuKanich said. "It's a great opportunity for us to break new ground in understanding prairie dogs."
K-State will recognize Dr. Eshar and two other fellowship recipients during the All-University Awards Ceremony May 2, from 3:00 to 5:00 p.m. at K-State Alumni Association Ballroom.
"We weren't sure that our proposal would be accepted since this is a very competitive award process," Dr. Eshar said. "We are up against faculty researchers from all across campus. We appreciate the university's support. This project will allow us to enhance the knowledge and promote the medicine of this animal species."


More Headlines
SCAVMA students fly-in for AVMA's legislative session in Washington
The American Veterinary Medical Association's (AVMA) Governmental Relations Division teamed up with the Student AVMA to host a joint 2016 Legislative "Fly-in" to bring veterinary students and veterinarians to Washington, D.C., to participate in a two-day workshop.Three students from K-State joined a group of nearly 70 students from different veterinary colleges in the U.S. for the event which took place Feb. 28- March 1.
Click here to read more ...
| | |
| --- | --- |
| | |
| | Second-year student Laurel Thomas joins third-year students Erin Jobman and Nate Kapaldo at the Supreme Court in Washington, D.C., for the AVMA's 8th annual legislative fly-in. |
The fly-in introduced participants to the legislative process and briefed them on current federal legislation that impacts the veterinary profession. The AVMA's governmental relations team spent the first day of the workshop educating participants on high-priority legislation before setting them loose on Capitol Hill to meet with their elected officials.
The three students from K-State were Laurel Thomas, class of 2018, and Erin Jobman and Nate Kapaldo, class of 2017.
"My greatest take-away from the AVMA Fly-In is the importance of doing my homework with current legislation, and not being afraid to voice my opinion," Erin said. "To be taken seriously by a US Senator was not only humbling, but very eye-opening and inspiring. It was an amazing opportunity to realize the wealth of knowledge we have been exposed to in the classroom, and the realm of possibility in which we can apply it."
"The AVMA-GRD has great briefs online that provide an easy to understand explanation of bills and the special veterinary considerations," Laurel said. "My legislators' aids didn't expect me to know details about the bills – they know I'm not a lobbyist, they just want a constituent veterinary student's opinion."
Nate highly recommended involvement in this event for other students.
"Being briefly exposed to how this process takes place was a valuable experience that I wish every veterinary student and veterinarian could have," Nate said. "This experience also demonstrated the importance of veterinarians having a vested interest in their field's future."



Nearly 70 students attend the AVMA's legislative fly-in representing the different veterinary colleges in the United States. Erin, Laurel and Nate are circled in gold above.
Students build and decorate dog houses for local shelters
Purina and the Shelter Club held its annual dog house decorating event on Friday, April 1 in the lawn between Trotter and Coles halls in which students came and assembled/painted dog houses donated by Purina. The dog houses will then be donated to local animal shelters. Enjoy some of the colorful photos from this worthwhile tradition.
Click to see more pictures ...

Some assembly required

Getting primed and ready to go

We have some friendly clouds on our dog house.

A cool cat to top a cool dog house
The Winners

Most Creative: Team 9: Sarah Nissley, Steph Liao, Gracie Chen, Cyndi Davidson, Hilary Coulombee

Most Wildcat Proud: Team 3: Sarah Johnson, Amanda Jones, Megan Kelley, Jennie Kernaghan, Christine Austin

Most Veterinary/Animal Related: Team 4: Alissa Kirchoff, Ellen Kim, Megan Levin, Quynn Steichen, Jacy McDaniels

Wildcard: Team 1: Emily Niedfeldt, Emily White, Erin Dunkelberger, Tyson Honeyfield, Annelise Nicoletti, Amanda Honeyfield
Kansas State University and Kansas beef industry to host anaplasmosis meeting in Salina
The meeting is designed to educate, plan coordinated effort to control the crippling disease in Kansas

A meeting to sync up the Kansas beef industry and veterinary profession in combatting anaplasmosis infections in Kansas cow herds will be held May 11, 2016 at the College Conference Center at the Kansas State University Polytechnic Campus located at 2310 Centennial Road in Salina. The meeting is hosted by the Kansas State Veterinary Diagnostic Laboratory and K-State Research and Extension involving beef-focused faculty from K-State's College of Veterinary Medicine and College of Agriculture along with leadership from the Kansas Livestock Association, the Kansas Farm Bureau and the Kansas Veterinary Medical Association.
Click to learn more ...
Anaplasmosis is a crippling blood-borne disease carried by ticks and flies. Once thought to be a cattle disease that was mainly restricted to the coasts of the United States, Kansas beef producers are seeing more and more cases.
"In 2013 the majority of the positive anaplasmosis samples sent through the Kansas State Veterinary Diagnostic Laboratory originated from southeast Kansas counties. In 2015 almost every county in the eastern two-thirds, and several far-west counties, of Kansas had samples that were tested and found to be anaplasmosis positive," said Gregg Hanzlicek, director of production animal field investigations for the laboratory. "We don't know if the geography of this disease has changed or if veterinarians and producers are looking harder for it, but it is clear that there are positive herds in a very large percentage of Kansas."
"This meeting is in response to the hundreds of calls, emails and questions about anaplasmosis from Kansas veterinarians and beef producers that are losing cows to this disease. Kansas State University's role as a land grant institution is to provide venues and leadership to serve the people in the beef industry." said Dan Thomson, Jones Professor of Production Medicine and Epidemiology at K-State. "We have many talented veterinary and animal science faculty working on this issue at Kansas State. We will also bring the experts from around the United States. The beef industry brings in over $7 billion dollars in annual revenue. We need to be responsible in providing leadership for the beef industry which is an economic driver for our state and the country."
The meeting will cover practical, applied topics about anaplasmosis. Speakers will discuss the disease process of anaplasmosis along with clinical signs in cows infected and diagnostic tests that can confirm the disease. Four speakers will discuss how to keep anaplasmosis from infecting your cows including vaccine strategies, fly control, prescribed burning and other management practices that can lower the chances of herd infections. Treatment of cows with anaplamosis and what to expect in cow productivity after infection will be discussed. The afternoon will end with a panel discussion where producers, veterinarians and allied industry personnel can ask the experts questions about the disease and how it can be controlled. The goal of the meeting is to sync up the Kansas beef industry to develop a coordinated effort to control this disease on Kansas beef ranches.
For more information, contact Anthony N. Ruiz in the K-State Research and Extension Central Kansas District extension office at 785-392-2147 or anruiz@ksu.edu
Animal diseases pose significant threats to health and food security. Here are nine things to know about animal vaccine development according to three Kansas State University scientists involved in vaccine research.
Click to learn more ...
1. Developing a vaccine has many steps that range from finding the weaknesses in organisms to finding ways to deliver the vaccine and test its effectiveness. Because the knowledge required spans disciplines, collaboration is vital. "Vaccine design is problem-solving," said Raymond "Bob" Rowland, professor of diagnostic medicine and pathobiology in the university's College of Veterinary Medicine.

2. A vaccine's purpose is to stimulate the recipient's immune system so it produces antibodies to fight off disease. Every vaccine must contain an antigen, the substance that induces the immune response. The antigen can be a live attenuated — or weakened — virus; an inactivated virus; or a subunit, a protein that doesn't cause infection. "The challenge is finding what's efficacious," said Jishu Shi, professor of anatomy and physiology in the College of Veterinary Medicine.

3. Adjuvants, another component of vaccines, are added to make the vaccine more effective by enhancing, accelerating or prolonging immune response to antigens. These are particularly important in vaccines that don't use a live attenuated virus as an antigen to ensure the desired immune response occurs. "Evaluating adjuvant takes time," Shi said. "After you formulate a good adjuvant, it takes two more years to do the studies."

4. Animal vaccines need to be inexpensive. "As soon as someone said Zika, Obama said $1.8 billion," Rowland said. Animal diseases don't tend to get that kind of response. "We have to take rational approaches that are doable and also fundable," he said. "Pig vaccines have to be 20 cents apiece so producers can afford them," he said.

5. Human vaccines must be tested to find out how they affect animals and the ecosystem. This is known as the One Health concept, which recognizes the interconnections between the health of animals, humans and the environment. A vaccine developed against the Zaire strain of Ebola is one example. The vaccine uses genetically engineered vesicular stomatitis virus, an animal disease, to express Ebola glycoproteins and provoke an immune response against Ebola. That means testing the vaccine to see how it affects animals is a crucial step in determining its overall safety profile. "We support public health when we study the safety profile in animals of a vaccine that will be used for humans, too," said Jürgen Richt, Regents distinguished professor of veterinary medicine and director of the U.S. Department of Homeland Security's Center of Excellence for Emerging and Zoonotic Animal Diseases in the College of Veterinary Medicine.

6. Inactivated and subunit vaccines against animal diseases are good because they don't introduce a live virus into the environment and because they allow us in some cases to differentiate infected from vaccinated animals in the event of a disease outbreak. This is known as a DIVA vaccine. "Governments want DIVA compatibility," Richt said.

7. The realities of producing DIVA vaccines are complicated, because some high-consequence animal diseases, such as Rift Valley fever, classical swine fever and African swine fever, exist only outside the U.S. "It's very easy to say, but much more difficult to do to move a product that doesn't have a market here in the U.S.," Richt said. "It costs money to do the efficacy tests and work on a dossier for the USDA. We need companies that see a market for their product in African, Asian and Arabian countries and are willing to sell it to the national stockpile in the U.S."

Rowland said the ultimate goal is to both help the world and "create Fortress America" by protecting it from animal diseases that are present outside our borders. Existing vaccines for Rift Valley fever, classical swine fever and African swine fever use attenuated live viruses. Introducing a live virus of any kind entails risk, and if the disease ever breaches our borders, we want to have safe, effective, and relatively inexpensive vaccines on hand to protect domestic livestock, he said.

8. Vaccine studies often need to be conducted in containment, which requires specialized facilities and equipment to maintain safety of people, animals and the environment. Kansas State University researchers use the university's Biosecurity Research Institute for this. "We have the people, the facilities, and the capacity to do this kind of work," Richt said. "BRI is crucial to what I'm doing," Shi said. "It's an important part of our daily work and our success."

9. Future goals include development of universal vaccines that protect against existing and emergent strains of diseases such as influenza and understanding the mechanisms of genetic resistance to disease so we can fight disease in new ways. "What's so cool about genetics is we say, 'We found a cure!' We start with a cure, then refine it backward," Rowland said.

Richt, Rowland and Shi share the goal of developing rationally designed vaccines that are safe and efficacious and preferentially offer DIVA compatibility. Their vaccine development and testing projects are in various stages, but all of them guard animal health and help keep food on our tables. Richt's team is developing Rift Valley fever and African swine fever vaccines. Rowland is working with both classical swine fever and African swine fever, and is collaborating with researchers at the University of Missouri and a private company to develop pigs that are resistant to porcine reproductive and respiratory syndrome, or PRRS. Shi's ongoing projects include a DIVA classical swine fever vaccine and a universal PRRS vaccine. All three researchers manage labs staffed by scientists, doctoral students, postdoctoral researchers and students.
Frontier program equips students to meet food system challenges
From understanding the intricacies of global trade policy to fighting antimicrobial resistance, maintaining the safety, security, and ongoing operation of the global food system is a daunting challenge. The Frontier program at Kansas State University works to ensure that students are prepared to keep the system up and running.
Click to learn more ...

Participants of a 2015 Frontier program trip to the Food and Drug Administration in Silver Springs, Maryland.
"Frontier co-director Jason Ackleson and I are keen to play our part in preparing students to work in the complex and overlapping spaces in the global food system — from regulatory agencies to private food companies to public-private partnerships in trade," said Dr. Justin Kastner, co-director of the Frontier program and associate professor of food safety and security.

As indicated by the theme, "Moving forward with multidisciplinary scholarship," Kastner hopes this year's March 30-April 3 trip to Washington, D.C., and Virginia helps students draw from many different viewpoints to solve complex and varied problems such as fostering cross-border cooperation in the trade of agricultural and food products, feeding 9 billion people by 2050, and maintaining a safe and secure food supply in an era of global terrorism.

The trip will be the 31st for the Frontier program since its founding in 2004. Previous trips have taken more than 300 students to ports of entry at New Orleans, Boston, Los Angeles, Long Beach, California, and Santa Teresa, New Mexico; food processing and distribution facilities in the Kansas City area; governmental and non-governmental policymaking and policy analysis groups in Washington, D.C.; and more.

Frontier field trip participants, who include students from Kansas State University and other universities, receive an introduction to the history of border security, food security and trade policy, but they also experience environments that highlight the complexity of global issues. They see cattle brought across the border to New Mexico and trucked to multiple states in the U.S., for instance, or watch the inspection process for ships entering a U.S. port. They hear about health and safety regulations or trade negotiations directly from people who work for the Food and Drug Administration, the Congressional Research Service, and nonprofit advocacy groups and think tanks.

Danny Unruh, doctoral student in food science and industry, Merriam, went on the trip twice as an undergraduate and now helps administer the program by serving as a mentor to students new to the Frontier experience. The trips broadened his understanding of the global food system and his future role in protecting it.

"The trips are to places not many students would normally get to see," said Unruh, a student at K-State Olathe. "Even though someone might be an economics or food safety person, the trips expose us to how multidisciplinary the system can be. We learn about food safety issues and tenets of agreements and issues related to trade and the movement of food in our nation and across the globe."

Gaining such knowledge opens students' eyes to the existence of many career paths. Unruh, for instance, had an internship at a food processing facility as he was working on his undergraduate degree in food science and wasn't sure it was the right fit for him.

"Frontier helped me find all the other things that I could do with my degree — all these other problems that I could help solve," Unruh said. "The trip helped me see I could carve my own path."

Frontier alumni serve as program resources. This year, Megan Kulas, who works in a government regulatory agency, will visit with students about career opportunities in government. She wants to pass on to this year's group the knowledge she gained on her own Frontier trips as a Kansas State University student.

"Through experiential learning facilitated by the Frontier program, I gained an appreciation for the historical, current and potential future complexities of the food industry," Kulas said. "The scholarly skill building workshops assisted me throughout my academic career and prepared me for the workforce."

In addition to Kulas' talk, this year's trip will include meetings with staff from the Agriculture and Food Section of the Congressional Research Service, visits to the U.S. Capitol and the U.S. Supreme Court, a discussion of antimicrobial resistance, a panel discussion and lecture at the College of William & Mary, a skill-development workshop on public-private trade partnerships, a tour of historic Jamestown with a discussion of recent archeological discoveries there, and a briefing on current concerns about the Zika virus and how the problem is illuminated by outbreaks of malaria during the 1781 Battle of Yorktown.

This trip was designed and primarily funded by a state of Kansas Global Food Systems award to the Frontierprogram. Other funding was provided by the U.S. Department of Homeland Security career development grants program; the U.S. Department of Agriculture-National Institute of Food and Agriculture Coordinated Agricultural Project grant "Shiga toxin-producing Escherichia coli (STEC) in the Beef Chain: Assessing and Mitigating the Risk by Translational Science, Education and Outreach"; the College of Veterinary Medicine and the diagnostic medicine and pathobiology department; the University Honors Program; and the Dr. Ed and Chris Null Family Cultural Enrichment Fund.
Along with Unruh, the following Kansas State University students will participate in the Frontier trip:

Sarah Boline, master's student in public health, Allen; Darja Meskin, junior in philosophy, Bucklin; Shelby Stair, sophomore in animal sciences and industry, Chanute; Joshilyn Binkley, sophomore in sociology, Circleville; Zachary Plymesser, junior in mechanical engineering, Fredonia; Matthew Krug, master's student in food science, Great Bend.

From Greater Kansas City: Elizabeth Weesner, sophomore in food science and industry, Leawood; Lindsay Beardall, master's student in food science, Olivia Haney, junior in chemistry, Andrew Konecny, senior in biochemistry, and Rebecca Sease, master's student in biomedical science, all from Lenexa; David Nelson, sophomore in chemical engineering, and Christine Rock, junior in food science and industry, both from Olathe; Corinne Stratton, junior in political science, and Emmy Wilson, senior in history, both from Overland Park; and Maridee Weber, freshman in geology, Shawnee.

Johanna Diaz, third-year veterinary medicine student, and Drew Kohlmeier, senior in biology, both from Manhattan; Chloe Creager, sophomore in animal sciences and industry, Olpe; Sarah Jones, senior in food science and industry, Riverton; Sam Hughes, sophomore in political science, Sabetha.

From Topeka: Sarah Bures, sophomore in business administration, Topeka; Victoria Cox, senior in microbiology; and Rachael Henderson, master's student in food science.

Michelle Mazur, doctoral student in pathobiology, and Nick Sevart, doctoral student in food science, both from Wichita.

From out of state: Jacob Jenott, master's student in food science, Eagle, Idaho; and Elizabeth Stone, nondegree graduate in food science and industry, Kearney, Missouri.

Frontier program faculty and staff members include Kastner; Ackelson, an adjunct faculty member in diagnostic medicine and pathobiology; Abbey Nutsch, assistant professor of animal sciences and industry; Sara Gragg, assistant professor of animal sciences and industry; and Steve Toburen, field trip coordinator and web/database developer for the diagnostic medicine and pathobiology department. Other K-State faculty and staff providing programmatic support during the upcoming trip include Daralyn Gordon Arata, pre-law adviser; and Cecilia Wuertz, administrative assistant, Office of the Vice Provost for Undergraduate Studies.
Regular features
Alumni Events and Continuing Education
The VMAA recognized the late Dr. Ross Mosier at the Western Veterinary Conference, and the Development Team hosted a special new night called the Kind Heart Celebration. See our monthly "In Memoriam" feature to help keep you updated on dearly departed classmates and friends of the college.
See news and upcoming events below ...
Dr. Robert Smith '76 returns to campus as 2016 Alumni Fellow
Dr. Bob Smith, DVM, is a veterinarian with Veterinary Research and Consulting Services LLC, a seven-veterinarian practice group that provides service to feedlot clients in nine states. The practice oversees health care for feedlots that have a combined one-time capacity of over one million cattle. His responsibilities include training of animal caregivers, designing disease prevention programs, pharmaceutical management, diagnostic and health monitoring programs, and overseeing quality assurance and animal well-being.

Dr. Smith earned a bachelor's degree in animal sciences and industry in 1968, a master's degree in animal science in 1970 and Doctor of Veterinary Medicine in 1976, all from K-State. He is board certified by the American Board of Veterinary Practitioners. For 25 years, he was on clinical faculty at Oklahoma State University, where he held the McCasland Chair in Beef Health and Production.

Dr. Smith has served as president of the American Association of Bovine Practitioners, the Academy of Veterinary Consultants and the Western Veterinary Conference, and has edited both the Bovine Practitioner and the Veterinary Clinics of North America Food Animal Practice since 1999.

He and his wife, Gerri, have four children and 10 grandchildren.
Dr. Smith presents an All-College Seminar on "Beef Production Medicine ... from James Herriot to the Jetsons" in Frick Auditorium.

Dr. Smith with his wife, Gerri, son Barry Smith (left) and daughter, Brenda Tidwell (right).
VMAA gives posthumous award in honor of Dr. Ross Mosier at Western Veterinary Conference
The late Dr. Ross O. Mosier, Spalding, Nebraska, has been selected by the Kansas State University College of Veterinary Medicine and its Veterinary Medical Alumni Association to receive a posthumous 2016 Alumni Recognition Award. The award was presented March 7 at the Western Veterinary Conference in Las Vegas and accepted by Dr. Mosier's three children, Jack, Richard and Carol below and joined by Dr. Ronnie Elmore, associate dean of academic programs, admissions and diversity programs.
Celebrating Kind Hearts
The Development Office planned and host a new event this year called the Kind Heart Celebration to help thanks generous alumni and friends for supporting scholarships and enhancement of the College of Veterinary Medicine.

Visiting prior to the banquet in the concourse of the Hilton Garden Inn in Manhattan.

Attendees get a chance to visit.

The banquet was attended by student scholarship recipients, faculty, donors and guests.

Second-year student Megan Cabot, left, thanks donors for supporting student scholarships. Dr. Howard Erikson, professor emeritus and 1959 alumnus, gives faculty remarks, and Dean Tammy Beckham thanks donors and gives concluding remarks on the accomplishments of the college.
In Memoriam - Recently Departed Alumni and Friends
Dr. Raymond Parker, DVM 1950
March 1, 2016
Dr. Edward Speer, DVM 1952
Feb. 24, 2016
Dr. Jack Schrader, DVM 1954
March 5, 2016
Dr. Kenneth Boyd, DVM 1962
March 19, 2016
Be sure to join us for the 78th Annual Conference for Veterinarians! Lots of great educational sessions are planned for the conference! Five different educational tracks will be offered including: Small Animal, Large Animal, Veterinary Technician (Sunday Only), Practice Management (Tuesday Only) and Equine (Monday Only). Three hours of wet labs will also be offered on Saturday, June 4.
Registration is limited for the wet labs, space will be reserved on a first-come, first-serve basis.
Other great events are planned for the conference, including:
Alumni and Conference Brunch - Sunday, 11:15 a.m. - This meal is included in conference registration. Additional tickets are available for $20 per person
Vaccination and Wellness Clinic - Monday - 7 a.m. - 11 a.m.
KVMA Trade Show - Monday, 9 a.m. - 6:00 p.m., Tuesday, 7 a.m. - 12:30 p.m.
Christian Veterinary Mission Breakfast - Monday, 6:30 - 7:30 a.m.
Scholarship Golf Tournament - Monday, 8:30 a.m.
NEW THIS YEAR!
Be sure to check out our Conference Mobile App! Learn how to download the app at this link.
Find out more information at our website.
Registration is complementary for KSU Faculty, Staff & Students!
Register online at this link!


Questions about Alumni or CE events?
Contact: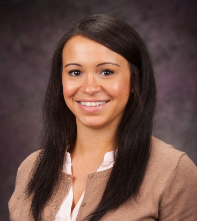 Ashley McCowan
Alumni and Events Coordinator
785-532-4833
amccowan@vet.k-state.edu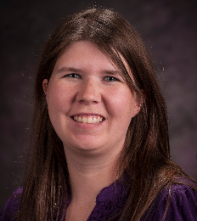 Dana Parker
Program Assistant
785-532-4528
dlaparker@vet.k-state.edu
Pet Friendly License Plate program in Kansas
The College of Veterinary Medicine has a new way to support shelter medicine in Kansas. The Pet Friendly license plate is available to Kansas residents statewide by visiting your local Kansas county treasurer's office.
See what the Pet Friendly plate looks like ...
News Ticker
More activities and accomplishments in the College of Veterinary Medicine:
Dr. Mofazzal Hossain Received Best Award from University of Kansas

Dr. Mofazzal Hossain (left and inset) discusses his research with a symposium attendee.
Dr. Mofazzal Hossain, a postdoctoral research associate in Dr. Bob Rowland's lab in the Department of Diagnostic Medicine /Pathobiology, is conducting research on the design and development of multiplex serological assays for the detection of antibodies in Rift Valley fever virus and other high consequence animal diseases. Recently, he has been involved in a collaborative research program between Kansas State University and the Arthropod-Borne Animal Disease Research Unit (ABADRU), USDA in Manhattan, Kansas. In collaborative studies, a multiplex fluorescence microsphere immunoassay (FMIA) was used to detect bovine and ovine IgM and IgG antibodies to several Rift Valley fever virus (RVFV) proteins, including the major surface glycoprotein, Gn; the nonstructural proteins, NSs and NSm; and the nucleoprotein, N. The experimental results demonstrate the utility of FMIA for the detection of antibodies to RVFV structural and nonstructural proteins, which can be applied to the development of diagnostic tests that differentiate vaccinated from infected animals (DIVA).
Currently, Dr. Hossain's research focuses on the development of FMIA for the detection of antibodies to reproductive and respiratory syndrome virus (PRRSV) and porcine circovirus type 2 (PCV2) using protein A, G, and A/G as an alternative to antibody conjugates. With the lead of Dr. Rowland, Dr. Hossain discovered a new function of old proteins of microbial origin. Protein A was isolated from bacterial cell walls almost 75 years ago; however, no one knew of its application in FMIA. In these studies, conjugates A, G, and A/G were used to detect IgG antibodies: Protein A, which is derived from Staphylococcus aureus (SPA); Protein G, which is derived from a Streptococcus species; and a genetically engineered recombinant form of Protein A and G, called Protein A/G. Conjugates/Protein A, G, and A/G can bind to Fc receptors of mammalian immunoglobulins. One of the advantages of using these proteins is that negative samples show low background. Our studies show that the use of proteins A, G, and A/G in the place of secondary antibody are an efficient and cost-effective approach to PRRSV and PCV2 surveillance. Using IgG as a secondary antibody, multiple samples of one species (for example, cattle or sheep) can be run in a 96 well plate. In the case of Protein A or G, one sample per species can be run in a 96 well plate at once. Therefore, alternative conjugate-based FMIA have wide applications in the veterinary diagnostic laboratory because of the multiple species of mammals that are dealt with in veterinary professions.
Recently, Dr. Hossain presented his research findings at the Kansas University Postdoctoral Association (KUPA) Research Day Symposium 2016, School of Pharmacy at the University of Kansas. The title of the presentation was "Discovery of non-species specific antibody capturing reagents in fluorescent microsphere immunoassay (FMIA): a powerful tool for veterinary diagnostic virology." He received the best award for the best presentation from the symposium. This award highlights the importance of the work and brings wonderful recognition to the Rowland lab.
Drs. Zhoumeng Lin, Nancy A. Monteiro-Riviere and Jim E. Riviere received Best Paper Award received Best Paper Award (Honorable Mention) at the Biological Modeling Specialty Section at the 55th Society of Toxicology Annual Meeting, New Orleans, LA, March 12-17, 2016. The article title is: "A physiologically based pharmacokinetic model for polyethylene glycol-coated gold nanoparticles of different sizes in adult mice". Nanotoxicology 2016, 10:162-172. This means that this article was listed as one of the Top Five Papers among the more than 400 papers published in 2015 in this field based on innovation, modeling quality, manuscript quality, impact on the field, and utility in toxicology and risk assessment. This is the website of this specialty section https://www.toxicology.org/groups/ss/BMSS/index.asp.
Right: Dr. Lin receives the award certificate from the vice president of this specialty section, Dr. Eva D. McLanahan.
Kansas State University promotes faculty members and awards tenure
Earning promotion to full professor his year are Dr. Ying Fang, diagnostic medicine/pathobiology (first row, left), shown with Dean Tammy Bekcham and Department head Dr. M.M. Chengappa; Dr. Philip Hardwidge, diagnostic medicine/pathobiology (second row, left); Dr. Sanjeev Narayanan, diagnostic medicine/pathobiology (second row, right); and Dr. Brad White, clinical sciences (third row, right), shown with Dean Beckham and Department Head Dr. Bonnie Rush;

Earning tenure and promotion to associate professor: Dr. Wenjun Ma, diagnostic medicine/pathobiology (first row, right).
Dr. David Rankin, clinical sciences, (third row, left) has earned promotion to clinical associate professor, and Dr. Diane Mason, clinical sciences, (bottom row) has earned promotion to clinical full professor. Congratulations to all.
Therio Club and Bovine Palpation Team head to SAVMA Symposium in Iowa

K-State's Bovine Palpation Team competes in Iowa. From left: Matt Temaat, Joyce Wick, Kotie Wootten, Jessie Lym and Ben Suchsland.

The College of Veterinary Medicine's student Bovine Palpation Team recently competed in the Bovine Palpation Competition that occurs annually at SAVMA Symposium held this year at Iowa State University from March 17-19. All students from AVMA-accredited institutions are welcome to attend and compete.
The K-State team currently consists of six members from the Classes of 2017, 2018, and 2019: Ben Suchsland, Erin Jobman, Joyce Wick, Matt Temaat, Jessie Lyne and Kotie Wootten. All but Eric Jobman were able to attend this year. They competed in three rounds of competition consisting of a multiple choice exam, a lab practical style exam, and a final round where competitors palpated live cows and judged their stage of pregnancy. Questions are written by the host school focusing on bovine theriogenology work. Teams can be eliminated each round of the competition.
"We were proud that K-State made it to the final round," said Sara Alves, president of the Theriogenology Society, "We placed in seventh after Auburn University, University of Tennessee, Oklahoma State, and three teams from Virginia-Maryland (respectively). The University of Wisconsin followed K-State in eighth."
The event is sponsored by the Society for Theriogenology.
"Our K-State Student Governing Association (SGA) was generous enough to sponsor our travel costs to Iowa State University," Sara aid. "We had approximately 45 students from Kansas State University attend the symposium this year, and the total for the entire symposium was a little more than 1,000 in attendance."
The K-State Therio Club adviser is Dr. Robert Larson, while the Bovine Palpation Team Adviser is Dr. Emily Reppert.
"This is Dr. Reppert's first year teaching the Bovine Palpation Team at Kansas State University, so we are thrilled to say she did a fantastic job," Sara proclaimed.

Matt Temaat attends the Ultrasound/Palpation wet lab earlier this year, while Erin Jobman prepares to practice palpating at the same wet lab.
Dr. Keith Hamilton gave a presentation on "One Health: An International Perspective" for the President's Council of Advisors on Science and Technology on March 25 in Washington, D.C. A PDF and podcast of his presentation and the rest of the meeting are available online. https://www.whitehouse.gov/administration/eop/ostp/pcast/meetings/past
Dr. Greg Grauer presented at the 132nd Annual Meeting for the New Jersey Veterinary Medical Association in Florham Park, New Jersey, and the Hawaii Vet Symposium at Turtle Bay Resort on the north shore of Oahu. Topics for both meetings: Reassessment of Normal Values in Kidney Disease; CKD: A tale of Two Cats; UTI Top Ten Questions Addressed; Cats, Calcium, and Kidneys; Use of NSAIDs in Dogs with Liver and Kidney Disease; Early Diagnosis of CKD; Staging and Management of CKD; Importance of Proteinuria and Hypertension in CKD; ACEI and CKD: The Good, Bad, and Ugly; Hyperthyroidism and CKD.
Dr. Bob Larson presented at the Western Veterinary Conference in Las Vegas, Nevada on the role of momentum, BSE of Bulls, BVD and Trich consult.
Dr. Susan Nelson presented at the KSU Olathe Campus: Small Animal First Aid. This lecture was open to area high school students, parents, teachers and the general public. She was also featured in the The Riley County Humane Society March newsletter for disaster preparation for your Pet.
Dr. Mike Apley spoke at the 47th Annual Meeting at the American Association of Swine Veterinarians. Topics: Preparing for an FDA inspection. Antibiotics Breakout session: Antibiotics in food animals. He also presented to the Beef Industry Food Safety Council in Austin, Texas on the topic of Antibiotics in food animals: Where we are, how we got here, and where we are going. At the Oregon Veterinary Medical Association in Corvallis, Oregon. he addressed Residues in food animals with an emphasis on milk and cull dairy cows; Regulatory changes for drugs in food animals with a focus on the VFD; Antibiotic resistance in humans and food animals, and how they are related; What antibiotics actually do in cattle; and Evaluation of pneumonic calf videos followed by postmortem pictures and microbiological diagnostic results.
Dr. David Eshar presented and participated in a wet lab at the Wisconsin Exotic Animal Veterinary Conference in Madison, Wisconsin. His topics were Rabbit GI Stasis - No such thing; Sugar Glider Medicine 101; General considerations of small mammals surgery; Rabbit & Rodent soft tissue surgery; and Urinary diseases of small mammals.
Current VHC residents, Drs. Katie Delph and Jessica Monday passed the 2016 ACVIM-Large Animal Certifying examination. Recent VHC residents, Drs. David Upchurch, Matt Sherwood, and Patrick Loftin all passed the 2016 ACVS board certification examination.
Susan Rose reports several activities this spring involving her artwork. From April 8-June 6, she will participated in the MVIS National Juried Exhibit: Albrecht Kemper Museum of Art, 2818 Frederick Avenue, St. Joseph, Missouri. The opening reception is April 8 from 6-8 p.m. The website is at: http://albrecht-kemper.org/exhibitions/missouri-valley-impressionist-society-juried-exhibitionz From April 16 to June 11 she will have work at the Symphony in the Flint Hills Art Exhibit and Auction. The exhibit opens April 16 in Cottonwood Falls Art Opening Reception: April 16. Gallery and Auction on June 11. www.symphonyintheflinthills.org/art/ In May 2016 she will have a solo show as the featured artist for the Junction City Arts Council, at the C.L. Hoover Opera House. The opening reception is May 13 from 6-7 p.m. http://www.jcoperahouse.org/#!community/cnek And from May 3 - July 2 her work will be part of "30 Women Artists Paint Kansas" invitational exhibit at the Coutts Museum of Art, in El Dorado Kansa. The opening receptin will be May 2. http://couttsmuseum.org/
Undergraduate student in Davis Lab receives travel award at national Experimental Biology conference

Elizabeth Stietzle, senior in animal sciences and industry at Kansas State University, receives a travel award from Histochemical Society President-elect Margarida Barroso. Stietzle is undergraduate research assistant in Dr. A. Sally Davis' lab.
Elizabeth Stietzle, Long Island, New York, senior in animal sciences and industry, received a travel award from the Histochemical Society to attend its annual society meeting held at Experimental Biology 2016, a national scientific conference in San Diego on April 3.
The $1,000 award was selected on the basis of merit for a scientific abstract submitted by Stietzle, who has worked as an undergraduate research assistant in the lab of Dr. A. Sally Davis, assistant professor of experimental pathology in the diagnostic medicine and pathobiology department of the College of Veterinary Medicine. For the last year, Stietzle has been working on Rift Valley Fever Virus Immunohistochemistry (IHC) as well as digital microscopy analysis of IHC for an influenza A research project. She was also requested to present her poster at the Immunohistochemistry and Microscopy Scientific Interest Group meeting during the conference.
"It was an honor to be the only undergraduate student recognized for the Histochemical Society's travel award," Stietzle said. "Experimental Biology was an amazing opportunity for me to be exposed to many different fields of science and research and network with professionals while I am still very early in my career. I'm very grateful to the Histochemical Society as well as Kansas State University's Office of Undergraduate Research and Inquiry and especially Dr. Davis for supporting me."
"This is wonderful recognition and a great opportunity for Lizzy to present her work," Dr. Davis said. "The society has but one annual award for undergraduate research, so it's very exciting to have a student who has been selected for this award."
After Stietzle graduates this May, she will start work on a Doctor of Veterinary Medicine degree at Kansas State University as a member of the class of 2020.
New Arrivals/Recent Departures
Click here to see the New Arrivals/Recent Departures at the CVM ...
Welcome to:
Taryn Oliver, Veterinary Health Center, Medical Staff Professional
Amy Lyons, Diagnostic Medicine/Pathobiology, Research Assistant
Tammy Wilson, Veterinary Health Center, Veterniary Technician
Ronald Moeller, Dean's Office, Computer Information Specialist
Rachael Robben, Dean's Office, Human Resources Professional
Farewell to:
Emily Collin, Veterinary Diagnostic Laboratory, Research Assistant
Melissa Baker, Veterinary Diagnostic Laboratory, Research Assistant
Christina Noriega Damalouji, Veterinary Diagnostic Laboratory, Staff Assistant
Shambhunath Choudhary, Diagnostic Medicine/Pathobiology, Medical Resident
Silpak Biswas, Diagnostic Medicine/Pathobiology, Research Associate
Courtney Deuser, Veterinary Health Center, Health Care Technician
Sandeep Kakade, Anatomy & Physiology, Research Assistant
Lisa Osenga, Veterinary Health Center, Senior Administrative Assistant
Chuanmin Cheng, Diagnostic Medicine/Pathobiology, Microbiologist
Dingping Bai, Diagnostic Medicine/Pathobiology, Visiting Scholar
Mukund Koirala, Anatomy & Physiology, Research Assistant


Lifelines is published each month by the Marketing and Communications Office at the College of Veterinary Medicine. The editor is Joe Montgomery, jmontgom@vet.k-state.edu.
Lifelines index

Download a printable version of Lifelines (this is condensed and has less information than above)