March 2016 - Vol. 11, No. 3
Top Stories
Research Model Shows Growth of Lone Star Tick In Kansas
Climate Change cited as a significant factor
Climate change may have a new way of getting under your skin. Researchers in the College of Veterinary Medicine at Kansas State University have validated a model showing growth in Kansas for the habitat for the troublesome Lone Star tick. Previously thought only to live in the eastern third of the state, computational modeling and live specimens have revealed the existence of these ticks as far west as Colby, which is only 55 miles from the Colorado state line.
Read more ...
Dr. Ram Raghavan, assistant professor in the Kansas State Veterinary Diagnostic Laboratory (KSVDL) and Department of Diagnostic Medicine/Pathobiology, published these findings in the March 2016 issue of Vector-Borne and Zoonotic Diseases. He collaborated on the article, "Maximum Entropy-Based Ecological Niche Model and Bio-Climatic Determinants of Lone Star Tick (Amblyomma americanum) Niche," with faculty from Kansas State University's entomology and geography department as well as other experts in the College of Veterinary Medicine.
"Drs. Greg Zolnerowich and Doug Goodin were extremely helpful in providing data for our models," and Dr. Townsend Peterson at University of Kansas provided much valuable help by sharing his years of experience in using such models to realistically predict species distributions," Dr. Raghavan said. "This was also a real team effort with our new Center of Excellence for Vector-Borne Diseases led by Dr. Roman Ganta. The Diagnostic Laboratory has helped by providing data about the incidence and types of diseases spread by these ticks."
Dr. Raghavan said the best-known diseases resulting from pathogens transmitted by this tick species include human monocytic ehrlichiosis and human ewingii ehrlichiosis, tularemia, southern tick-associated rash illness and feline cytauxzoonosis.
"The number of cases of feline tularemia and cytauxzoonosis in the region diagnosed at the Kansas State Veterinary Diagnostic Laboratory have increased steadily over the years, at least partly owing to the wider geographic distribution of A. americanum," Dr. Raghavan said. "The model also suggests ongoing warming of global temperatures will likely influence the ecology and distribution of such medically important ticks, favoring more tick-borne diseases among people and pets. Climate conditions in Kansas have already been noted to have changed in noticeable ways, and many such conditions are known to favorably affect tick phenology and spatial distribution."
Dr. Raghavan listed specific examples of climate factors, "For instance, diurnal temperature range, a climate-change index that influenced the model, has been decreasing steadily since the 1950s. Similarly, increased atmospheric humidity during spring and summer months over the Northern Plains was noted for roughly the same time period. Other ixodid ticks occurring in northern latitudes have already shown shifts in their distribution and abundance that have been linked to warming climate."
Dr. Mike Dryden, University Distinguished Professor of veterinary parasitology, who is also frequently cited by national media as an expert of fleas and ticks, helped co-author the article.
"At first, Dr. Dryden was skeptical about our findings until suddenly he received a tick specimen from a dog that was sent in the mail from a veterinary clinic in Stockton, Kansas," Dr. Raghavan noted. "This shows that it's not just a model. Somebody had actually picked a tick from a dog that had no history of travel. Our team had also collected ticks on trips to areas around Hays, but it's always nice to get evidence from an independent source."
While the spread of pathogens and diseases are worrisome, Dr. Raghavan emphasizes that more research is needed. In the meantime, he recommends that people take precautions to help protect themselves and their pets.
"Always wear protection to stay away from ticks, and for your pets, they have to be inspected frequently to make sure they're not carrying any ticks," Dr. Raghavan said. "Nothing will stop the spread of A. americanum because people are not really doing anything to stop climate change. In the meantime, we need to keep studying not only how the ticks are adapting but also understand how the pathogens associated with these ticks are changing and ultimately the potential for elevated risk for humans and animals."
Abiotically suitable regions for A. americanum ticks in Kansas as modeled with maximum entropy (MaxEnt) approaches based on museum and field-collected species occurrence data.
Dr. Raghavan also reports another new article that was published just this month: "Hierarchical Bayesian Spatio–Temporal Analysis of Climatic and Socio–Economic Determinants of Rocky Mountain Spotted Fever" appears in PLoS ONE: http://journals.plos.org/plosone/article?id=10.1371%2Fjournal.pone.0150180
BRI director participates in National Academy of Sciences Zika virus workshop
Dr. Stephen Higgs, associate vice president for research and director of the Biosecurity Research Institute, served as a discussant at one of four breakout sessions at a National Academy of Sciences workshop last month.
Read more ...
"Research Priorities to Inform Public Health and Medical Practice for Domestic Zika Virus" was Feb. 16 in Washington, D.C. Panel discussions covered topics such as the origin and spread of the virus, vector distribution and control, viral genetics and how the disease affects people. Breakout sessions were held afterward; Dr. Higgs' session was called "Virus Reservoirs and Vectors." Breakout session representatives then reported highlights and research priorities to other workshop attendees. Read a report from the workshop.
The purposes of the workshop were to bring together key stakeholders and experts to discuss the research priorities needed to inform medical and public health practice, to understand the risk Zika virus poses to the U.S. public, and to explore how to mitigate that risk. Specific objectives were to identify, discuss and explore key factors to reduce the likelihood of local transmission of Zika virus in the U.S.; areas of insufficient knowledge related to prevention; research questions of specific concern, such as exploring causality between Zika virus and microcephaly; and critical communication needs of evidence-based information for public health officials, providers and the general public.
Dr. Higgs is the president of the American Society of Tropical Medicine and Hygiene and editor-in-chief of the journal Vector-Borne and Zoonotic Diseases.
Video Feature
Dean Beckham testifies about Food Supply Security in Washington DC
Dean Tammy Beckham appears on C-SPAN with other experts after testifying on Food Supply Security to the House Homeland Security subcommittee. Her testimony begins at about 12:00 into the video.
Phi Zeta Day showcases student research and scholarship
Dr. Mark Weiss receives faculty research excellence award
One of the biggest award ceremonies happens every year at this time, but it doesn't have a red carpet or fancy evening wear. Participants are more likely to wear lab coats and safety goggles, yet each award recipient usually has a long list of people to thank consisting of major professors, research assistants and other collaborators.
Phi Zeta Research Day shines a spotlight on the research efforts of graduate students working towards DVM, MS, MPH and/or Ph.D. degrees at the College of Veterinary Medicine. The annual event is organized by the Sigma Chapter of Phi Zeta, a professional society whose name is based on the Latin word PHILOZOI, which means "love for animals."
Click for full list of award winners more ...
| | |
| --- | --- |
| | |
| | Graduate student Elsie McCoy talks about her reseearch poster during the afternoon session. |
| | |
| | Dr. Keith Hamilton, director of International Programs, gives the Kenneth D. Olson Phi Zeta Lectureship on"The Global Role of Veterinarians" |
| | |
| | Dr. Mark Weiss accepts the Zoetis Animal Health Award for Veterinary Research Excellence from Dr. Frank Blecha. |
Basic Science Research Poster Presentations
1st - Rui Guo
2nd - Laura Constance
3rd - Fernando Pierucci-Alves
Applied Research Poster Presentations
1st - Lance Noll
2nd - Jordan Gebhardt
3rd - (Tie) Dustin Renken & Elsie McCoy
Case Reports Poster Presentations
1st - Kyle Pfeifer
Basic Science Research Oral Presentations
1st - Vinay Shivanna
2nd - Rachel Paliroki
3rd - Sarah L. Stuebing
Applied Research Oral Presentations
1st - Izabela Ragan
2nd - Katelyn Fentiman
3rd - (Tie) Sarah Guess & Megan Guyan
National Phi Zeta Manuscript Competition KSU CVM Representatives
Dr. Pragathi Shridhar
Vinay Shivanna
Horst W. and Elisabeth Leipold Award
Laura Constance
Dr. Mahlon Vorhies Production Animal Award
Jacob Hagenmaier
Dr. Charles E. Cornelius Graduate Student Travel Award
Laura Constance
Miller Pathology Award
Matthew Hull
Benjamin and Catherine Kurz Research Scholarship
Savannah Luu
A.S.R. Ganta Graduate Student Award
Lance Noll
A.S.R. Ganta Veterinary Student Award
Andrea Smith
Minocha Scholarship
So Lee Park & Vlad Petrovan
Zoetis Animal Health Award for Veterinary Research Excellence
Dr. Mark Weiss

Some of the different honorees and new Phi Zeta members: Top Row (left to right): Izabela Ragan, Megan Guyan, Sarah Guess, Dr. Roger Fedde and Laura Constance. Middle Row: Sarah Stuebing, Vinay Shivanna and Rachel Paliroki. Bottom row: Dr. Raelene Wouda, Dean Tammy Beckham, Dr. Jami Henningson, Jacob Hagenmaier, Carla Henne and Stephanie Williams.
More Headlines
First-year student Emily Cary races to second place in K-State Rodeo
Rodeo has been a barrel o'fun for first-year student Emily Cary, but it has also been a major balancing act. She recently placed second in the barrel racing event at the annual K-State Intercollegiate Rodeo held Feb. 19-21.
"It was nice to kick off the spring rodeo season with our home rodeo," Emily said. "College rodeo is all about consistency, and my goal is to be in the top three individuals in your event at the end of the year, in order to qualify for the Collegiate National Finals Rodeo that take place in Casper, Wyoming, in June."
Click here to read more ...
| | |
| --- | --- |
| | |
| | First-year student Emily Cary competes in the annual K-State Intercollegiate Rodeo in the barrel racing event. Below she is with a couple of her horses, Blackberry and Miss Kitty. (Photos by Amber Thompson and Marla Stuerman.) |
| | |
| | |
Emily explained things have changed since she was an undergraduate student.
"Sometimes it is a challenge keeping up with the veterinary school curriculum and keeping my horses and myself tuned up for competition," Emily said. "I have three horses here at school and I ride them each daily. This usually cuts in to study time quite a bit, but also keeps me from going crazy! I rodeoed pretty hard all of undergrad so I have gotten good at managing my time. I am, however, well known as the nerd who sits in her pickup at the rodeos and studies."
Emily grew up on the outskirts of Alpine, California, where she said her family always had horses and livestock.
"My mom, aunts, and cousins all ran barrels so you can say it runs in the family," Emily said. "In high school I started competing seriously, and began pro-rodeoing when I started undergrad."
Since college rodeo is not an NCAA sport participants can, and are encouraged to, participate in pro rodeo while we also participating in college rodeo.
"We get eligibility for four years plus an additional year if we are accepted into a graduate degree program (such as in the veterinary college)," Emily explained. "This is my final year of eligibility and I am hoping to make the most of it!"
While Emily is excited to finish her last year of eligibility, she's also excited to work toward her career goal of becoming an equine veterinarian.
"I plan on tuning down my involvement with rodeo, and possibly selling some horses in the next couple of years as the coursework amps up, however I would like to keep some connection to the rodeo community because they will be my future clients," Emily said. "Here, I have a huge advantage because walking out of school, I will already have a client base that trusts me because I know their sport."
As of press time, Emily finished in fourth place at the Fort Scott rodeo held March 4-6. She is currently leading the standings for the Central Plains region
Two Weeks in Tanzania
Two weeks away from home turned out to be an eye-opening experience for a group of five veterinary students: Maggie Belshaw, Tori Diciccio, Danielle Hollenbeck, Laura Nelson, and Erin Strathe; and their instructor, Dr. Rose McMurphy, professor and section head of anesthesiology. They recently returned from a two-week trip to Tanzania taken as part of the International Veterinary Studies elective.
Click to read more ...
| | |
| --- | --- |
| | |
| | Dr. Rose McMurphy oversees second-year student Laura Nelson while vaccinating a dog for rabies. |
| | |
| | Second-year student Tori Diciccio works with Maasai cattle needing vaccinations. |
| | |
| | Laura Nelson shows a student at Pasua Primay School how to search for files on a computer that the veterinary students helped raise money to provide. |
"We took this trip to learn about wildlife, conservation efforts, local veterinary practices, and the East Coast Fever vaccine," Maggie said. "We spent the first portion of the trip doing game drives through Serengeti National Park, the Ndutu region of the Ngorongoro Conservation Area and Tarangire National Park. We were able to observe a huge variety of wildlife – including elephants, zebras, giraffes, lions, cheetahs, hyenas and many wildebeests."
This is the second trip for Kansas State veterinary students to the country of Tanzania, the previous trip in 2012.
"This was my eighth trip to Tanzania, but my second time to go with a group of students,"Dr. McMurphy explained. "The experience of seeing those animals in the wild is something you can't describe. The people of Tanzania are incredibly welcoming, and I love going there and sharing that experience with the students."
The group traveled to the city of Arusha and met with local veterinary professionals for lectures on livestock disease prevalence and unique features of veterinary practice in Tanzania. Subsequently students made a full-day field trip to the remote northern area near Longido to vaccinate cattle owned by the Maasai communities for East Coast Fever and their dogs for rabies.
"We were given the opportunity to assist a local veterinarian in vaccinating the Maasai cattle for East Coast Fever," Laura said. "Not only was it encouraging to see how thankful and excited these people were to have a veterinarian who cared about their animals and livelihood, but it gave me the confidence to know I am taking a career path that can truly make a difference in the world."
"For me, one of the most memorable experiences on our study tour to Tanzania was the day we spent helping a local veterinarian vaccinate cattle in the tribal villages," Erin added. "The experience opened my eyes to the global impact that a career in veterinary medicine can have and to the challenges that many veterinarians face around the globe."
The final days were spent in the town of Moshi in the region of Kilimanjaro with the purpose of setting up a computer lab at Pasua Primay School which was done in partnership with the social development company, Affordable Computers and Technology for Tanzania (ACTT). Money for computers was donated by the generous staff and faculty of the CVM and the professionals at Coastal Carolina Veterinary Specialty Services. In addition to the day spent with the teachers and students of Pasua Primary School, the students were able to hike to one of the local coffee plantations in the mountainous region surrounding Moshi and were "schooled" in the traditional methods of coffee roasting and grinding.
"I've done a variety of charitable things while in Africa, some worthwhile and some not as much, and this was the first time we funded a computer lab," Dr. McMurphy said. "The Tanzanian students have very little opportunity to get technological instruction. Their government requires schools to teach about computers, but most schools do not own even a single computer, so they use pictures. It's an extraordinary opportunity for both the students and the teachers to have actual computers and the teachers prepared for this by taking IT classes offered by ACTT."
ACTT downloads numerous instructional programs on the computers and trains teachers in using these programs.
"It was incredible to help provide computers to primary school children and spend some time teaching them how to use them," Laura said. "It is easy to forget just how well off we are here in America."
Overall, the veterinary students said the trip was a rich and rewarding experience.
"It was exciting to learn about how veterinary medicine is practiced in another area of the world, especially one with such different conditions than what we see in the United States," Danielle said. "It was also beneficial to see novel diseases and learn about some of the obstacles veterinarians in other countries have to work around. For instance, the government plays a big role in pretty much every aspect of life in Tanzania. During this trip I was exposed to, and gained a greater appreciation for, views and values that differ from my own and I gained a better understanding of how veterinary medicine differs between countries and cultures."
Laura said, "If anybody is discouraged by how hard veterinary school is or is starting to get burned out from all the studying, then I highly recommend taking advantage of an opportunity like this trip. I came back with renewed excitement and an even deeper passion for veterinary medicine. It is a reminder that all my hard work in school will be incredibly rewarding when I graduate."

Veterinary students Erin Strathe, Maggie Belshaw, Danielle Hollenbeck, Laura Nelson and Tori Diciccio have fun with their guide George Mbwambo while touring Tanzania.

Dr. McMurphy shares some of wildlife photos and other touring that the group went on.
Kansas State University and Texas Tech University to Conduct Beef Cattle Production Medicine Research
Beef cattle research faculty from Kansas State University's Department of Animal Sciences and Industry and the College of Veterinary Medicine with faculty from the Department of Animal and Food Sciences at Texas Tech University will embark on a feedlot cattle production and health research program to provide beef industry outreach. This group will focus on two areas of cattle feeding: starting cattle on feed and associated risks with bovine respiratory disease and the end of the feeding period focused on performance, carcass quality, fatigued cattle syndrome, heat stress, acute interstitial pneumonia, liver abscesses, cattle transport and others.
Click to learn more ...
Starting in May, this collaborative beef group would like feedlots to participate in a survey study to better understand risks associated with acute interstitial pneumonia (AIP) and liver abscesses. A parallel study involve interested feedlots to participate in advanced necropsy training for their feedlot employees in coordination with their consulting veterinarian better understanding AIP lesions by sending samples from necropsied cattle to the Veterinary Diagnostic Laboratory at Kansas State University. Dr. Dan Thomson describes the research, "AIP cases and liver abscesses are economically crippling issues in our cattle feeding operations. These surveys are important to help us understand risk associated with geography, cattle type, facility design, animal health programs, nutrition programs and weather. "
The collaborative beef group was formed to leverage resources to serve common beef producer and veterinary stakeholders in Kansas and Texas through research that will provide solutions for beef cattle health and production issues like AIP in cattle. Dr. Guy Loneragan, Professor at Texas Tech University, a collaborator on team, understands the importance of this type of research, "AIP is a recurring and frustrating problem for feedlots. It typically affects those animals in their prime close to slaughter. AIP needs a solution and we hope to provide that for the industry and this survey is an important part of that process."
The AIP/Liver abscess survey consists of 64 questions. Feedlots that participate will be anonymous. Kansas State graduate students from this beef research collaboration will set up an appointment and come to the feedlot to visit directly to help facilitate or clarify the point of the questions. "We have conducted studies of this style in the past for lameness, veterinary recommendations for BRD management and feedlot facility design," says Thomson. "Past surveys were conducted over the internet. However, to make sure we get everybody on the same page pertaining to animal health descriptive questions, we would like to have a person on the ground working with the general, cattle or office manager. It will help us get a better answer for the industry."
The collaborative KSU beef group would like to begin conducting these surveys starting in May and report the findings back to the industry next fall. To participate, please contact Dr. Dan Thomson at dthomson@vet.k-state.edu or call him at 785-532-4254.
Dr. Daniel U. Thomson, PhD, DVM
Jones Professor of Production Medicine and Epidemiology
Department of Diagnostic Medicine and Pathobiology
College of Veterinary Medicine
Kansas State University
Phone = 785-532-4254
Email = dthomson@vet.ksu.edu
Hot Topic: Preventing mycotic abortions in pregnant cattle
Mycotic abortions, or fungal abortions, are often sporadic in cattle. As producers determine the need to provide supplemental feeds to their calving cow herd, they must also be aware of the causes of these often mysterious mycotic abortions, as well as how to diagnose them.
Click to learn more ...
In one week, we had three different abortion submissions from three different herds in Kansas. The diagnosis was definitive, and it was due to mold that infected the dam and then crossed over to the fetus," said Dr. Gregg Hanzlicek, director of production animal field investigations for the Kansas State Veterinary Diagnostic Laboratory, speaking of a recent situation his team encountered.
While there are hundreds of molds, Dr. Hanzlicek said two are the most typical in cattle abortion cases: Aspergillus and Mucor. They are typically found throughout the environment, but they are especially common in cattle feed, hay, silage and can be found in wet byproducts.
"One of the ways a heifer or cow can become infected is if they ingest the mold," Dr. Hanzlicek said. "However, we think the primary way cattle become infected is by breathing into the respiratory system the mold spores that are in the feed."
If the cow cannot combat the mold with immune responses when it enters her system, it will get into the bloodstream and can eventually enter the placenta, he explained. The placenta supplies nourishment to the fetus. Once the mold enters the placenta, the placenta will most likely become inflamed, which can result in the death of the fetus. The cow recognizes the fetus as dead, so she aborts.
Dr. Hanzlicek said mycotic abortions are often mistaken for other types of abortions. Most abortions in cattle occur in either the middle or last trimester, and mycotic abortions likewise typically occur around six to eight months of pregnancy.
Molds like high humidity, so they grow well in relatively wet settings, he said. They can grow at different temperatures, but they all prefer high humidity.
Some typical growing sites include hay that is put up too wet, corn silage or sorghum silage that is not packed well, and wet byproducts.
Signs of mycotic abortions
Mycotic abortions will typically lead to just one or two abortions in the herd, Hanzlicek said. But there have been cases of up to 10 percent of the herd aborting due to mold.
"Unfortunately, there aren't any clinical signs prior to the abortion," he said. "The heifer or cow that has the mold doesn't act sick; she just aborts the fetus. A small percentage of the aborted fetuses will have either red or white circular lesions on the skin. The white lesions look similar to ringworm. If we see that, we know mold was involved in the abortion. Typically the skin lesions are not seen, however, and the only way to diagnose is by sending in samples to a veterinary diagnostic lab."
If producers are interested in submitting samples to a lab, they should contact their veterinarian, he said. Veterinarians are aware of what types of samples should be collected for an abortion diagnostic workup.
"For veterinary diagnostic labs, one of the most important tissues that we can get, regardless of the cause of abortion we are concerned with, is the placenta," Dr. Hanzlicek said. "It is essential for most diseases, but especially for mycotic abortions, that an appropriate segment of placenta be sent in with the other tissues."
"One of the things we will look at is the fluid in the stomach of the calf, and if we find mold, it gives us an indication that it might be the reason for the abortion," he added. "However, we cannot tell if the mold occurred before or after the abortion. The only way to determine it is to microscopically look at the placenta. If we find mold hyphae growing in the placenta, then we know for sure mold was associated with the abortion."
Abortions due to mold are not contagious, Dr. Hanzlicek said, so a mold infection cannot be spread from animal to animal. There are no medical treatment options to prevent mycotic abortions.
Preventative actions in feeds
The key to preventing mold in hay is to put the dry hay up so it stays dry, Dr. Hanzlicek said. It is imperative to keep the moisture down so mold does not grow in the hay. If the hay is moldy, producers can have that forage tested to see how much mold is actually present.
"Many animal feeds naturally have around 10,000 mold organisms per gram of forage," he said. "Once we start to be able to see the mold, there are many times around a million or more organisms per gram."
Producers can dilute the mold in hay, Dr. Hanzlicek said. One way is to feed the moldy hay along with non-moldy hay, which requires a mixer wagon.
Another way to avoid mold infection in the cow herd is to feed moldy forage in the open, where the ventilation will allow for the mold to blow away. Producers could also grind moldy hay to disperse the mold; however, this isn't always the best option in wet months, as the moisture in the pile of ground hay may allow the mold to resume growth.
Packing corn silage correctly also limits mold growth, he said. Mold inhibitors in feed can be helpful, but only in programs that use a total mix ration or other rations that go through a mixer wagon and into a feed bunk.
For more information, visit the Kansas State Veterinary Diagnostic Laboratory website, or call the lab at 785-532-5650.
Regular features
Alumni Events and Continuing Education
The VMAA recognizes the late Dr. Ross Mosier at the Western Veterinary Conference, make plans to attned the 33rd Annual Frank W. Jordan Seminar April 3, plus see our new monthly "In Memoriam" feature to help keep you updated on dearly departed classmates and friends of the college.
See news and upcoming events below ...
VMAA gives posthumous award in honor of Dr. Ross Mosier at Western Veterinary Conference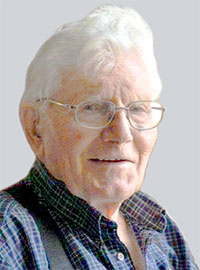 The late Dr. Ross O. Mosier, Spalding, Nebraska, has been selected by the Kansas State University College of Veterinary Medicine and its Veterinary Medical Alumni Association to receive a posthumous 2016 Alumni Recognition Award. The award will be presented March 7 at the Western Veterinary Conference in Las Vegas and is in recognition of his career in veterinary medicine and for having served as an exemplary role model for future alumni in a professional and community setting.
Dr. Ross Mosier was born on a farm in near Hoxie, Kansas, in Sheridan County. He was the fourth of 11 children born to Decker and Lela Mosier. Of these children, five would eventually become veterinarians and graduate from Kansas State University. Ross graduated from Hoxie High School in 1944 and then entered the Navy during World War II where he was stationed aboard the USS Ashtabula in the South Pacific. After the war, he attended college at Ft. Hays and Kansas State College, and then attended veterinary school at Kansas State University. He earned his Doctor of Veterinary Medicine degree in 1952.
In the fall of 1952, Dr. Mosier and his wife, Margaret, established a veterinary practice in Spalding. During the time he practiced, two of his brothers joined him (Larry and Don) before establishing their own veterinary practices in Nebraska. Ross practiced solo large animal until April, 2001. A leg injury convinced him to stop making calls. He passed away Oct. 3, 2015.

Topic: Dentistry
Date: April 3, 2016
Location: Four Points by Sheraton - Manhattan, Kansas
More information at: http://www.vet.k-state.edu/education/continuing/conferences/FWJ16/index.html
In Memoriam - Recently Departed Alumni and Friends
Dr. Carl Erickson, DVM 1940
Jan. 14, 2016
Dr. Glen Alan Clarke, DVM 1958
June 27, 2013
Dr. Robert Hodgson, DVM 1958
Jan. 26, 2016
Dr. Kenneth Rundle, DVM 1964
Jan. 17, 2016
Dr. Jane Marlys Stogner, DVM 1969
Jan. 30, 2016
Questions about Alumni or CE events?
Contact: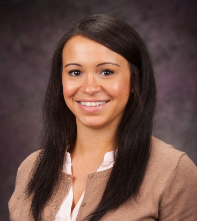 Ashley McCowan
Alumni and Events Coordinator
785-532-4833
amccowan@vet.k-state.edu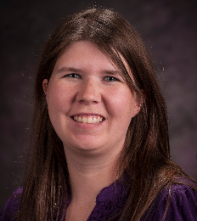 Dana Parker
Program Assistant
785-532-4528
dlaparker@vet.k-state.edu
Pet Friendly License Plate program in Kansas
The College of Veterinary Medicine has a new way to support shelter medicine in Kansas. The Pet Friendly license plate is available to Kansas residents statewide by visiting your local Kansas county treasurer's office.
See what the Pet Friendly plate looks like ...
News Ticker
More activities and accomplishments in the College of Veterinary Medicine:
Dr. Jim Carpenter (in the circle below) attended the St. George's University School of Veterinary Medicine's Annual Veterinary Clinical Meeting in Grenada. The meeting provided insight into the veterinary program at SGU and provided an opportunity for their students to meet with faculty of the various CVM's that offer clinical training for their fourth year veterinary students. Representatives from 33 veterinary colleges (nationally and internationally) attended.
Dr. Blevins lassos KHC's Newell Award
Dr. Chris Blevins receives the 2016 Bud Newell Award for outstanding service to the Kansas Horse Council and the Kansas Equine Industry, presented by KHC President and KSUCVM alum, Dr. Justin Janssen '72.
The shelter medicine elective rotation for senior year veterinary students and the mobile surgery unit was featured on the front page of the Topeka Capital Journal for "Stray feline issue gets Wildcat fix." This involves an organized, community accepted effort to trap free-roaming cats, surgically sterilize them, ear tip them for identification, and rabies vaccination. The cats are then returned to their environment. The shelter medicine crew also participated in a "takeover" of the Veterinary Health Center Facebook page on March 9. They shared several pictures online of the crew's trip to the Salina Animal Shelter.
Dr. Ken Harkin was featured in the herald-dispatch.com of Huntington, West Viriginia, for conducting a study on animals with neuro distemper. The owner credits the treatment received at KSU for her small dog, Coal. "Kansas treatment has dog celebrating second New Year."
Dr. Bob Larson was the keynote speaker at the University of Tennessee Annual Conference for Veterinarians in Knoxville. Topic: Why use scientific literature; considerations for screening healthy animals; can EBVM improve care.
The 5th Annual KSVDL Conference, Small Animal Dermatology Conference was held at the Bluemont Hotel. Dr. Mary Bagladi and Dr. Dana Liska, KSU '99, were featured speakers. There were 130 veterinarians and vet techs in attendance.
The 2016 Bull Management Conference was held at the Stanley Stout Center in Manhattan and at the Great Plains Veterinary Educational Center (GPVEC) in Clay Center, Nebraska. Drs. Bob Larson, Brad White, and Nora Schrag presented at both places. There were 68 veterinarians and producers at the Manhattan event and 24 in attendance at GPVEC.
Mofazzal Hossain, a postdoc in Dr. Bob Rowland's lab, received the Best Award for the best presentation at the KU Postdoctoral Association Research Day 2016 at the University of Kansas on "Discovery of Non Species Specific Antibody Capturing Reagents in Fluorescent Microsphere Immunoassay (FMIA): A Powerful Tool for Veterinary Diagnostic Virology."
Dr. Howard Erickson gave a presentation at the Jewell County Historical Society Annual Meeting in Mankato, Kansas, on February 17: "Horse Whims, Teamboats, Treadwheels, Horse Trains, and Treadmills: The Horse in Agriculture, Industry and Transportation."
Equine Field Service team checks in horses at Equifest

Dr. Chris Blevins and fourth-year students Cody Dressler and Anna Altobelli at EquiFest in Topeka at the Kansas Expocentre in late February.


Dr. Blevin and Anna check in a horse.


The VHC's booth at Equifest.

VHC sends group to be on call at the KSU Rodeo

Dr. Warren Beard (foreground) and fourth-year students Brande Meyer and Carla Henne, equine surgery resident Dr. Jarrod Younkin, and fourth-year student Jacob Hagenmaier serve as on call veterinarians at this year's KSU Intercollegiate Rodeo held in Weber Arena in February.

New Arrivals/Recent Departures
Click here to see the New Arrivals/Recent Departures at the CVM ...
Welcome to:
Sebastian Wendel, A&P, Fellow (Post Doc)
Elisa Meridith, VHC, Senior Administrative Assistant
Rachel McAdam, Dean's Office, Administrative Assistant
Farewell to:
Caryn Felley, VHC, Senior Administrative Assistant
Leah Hanzlicek, KSVDL, Staff Assistant
Benjamin Trible, DM/P, Laboratory Manager


Lifelines is published each month by the Marketing and Communications Office at the College of Veterinary Medicine. The editor is Joe Montgomery, jmontgom@vet.k-state.edu.
Lifelines index

Download a printable version of Lifelines (this is condensed and has less information than above)