February 2016 - Vol. 11, No. 2
Top Stories
Vida Volunteers
CVM students volunteer on service trip to Nicaragua - by Chantal Girard, class of 2018
On Jan. 3, 2016, I was part of a group of K-State veterinary and pre-veterinary students who traveled to Managua, Nicaragua, to embark on a service trip with the non-profit organization, Vida Volunteer. The mission of our trip was to 1) provide health examinations and spay and neuter services to pets and livestock in underprivileged communities, 2) spread knowledge regarding animal health and welfare, and 3) gain invaluable clinical experience and an understanding of the role of veterinary medicine in developing regions.
Read more ...
| | | |
| --- | --- | --- |
| | | |
| | Jessica Pearson, a K-State senior in animal science and pre-veterinary studies, helps second-year student Donny Toland (left) and a Vida technician named Jason. | |
| | | |
| | Second-year student Kim Kalosy | |
| | | |
| | Emma Charlton, a University of Delaware pre-veterinary student | |
| | | |
| | Second-year student Lisa Lawrence. | |
| | | |
| | Donny Toland with Keiera Guerrero, a junior in animal sciences and pre-veterinary student. | |
We had the privilege of working alongside veterinarians from Central America to set up temporary clinics in two separate communities during our stay.
"This was an awesome opportunity to practice clinical skills, Spanish, and interpersonal skills," said Donny Toland, one of my classmates who went on the trip. "It was also a great way to explore a new country and meet new people, both from within our travel group and people from Nicaragua. I would do it again in an instant."
Following orientation on Day 1, we headed to meet our home-stay families and settle into our first community, Masaya. The next three days were filled with early mornings, long days, and dirty scrubs. Our stay in Masaya consisted of two days of small animal clinics, followed by one day of large animal work. We set up our small animal clinic in a schoolroom, complete with an intake/physical exam station, a pharmacy, a surgical prep area, three surgical tables, and a recovery area. Under the supervision of the veterinarians and technicians working with us, we performed countless physical exams, prepped dogs for surgery, monitored anesthesia, assisted in spays and neuters, and stayed with our patients in recovery to monitor and prepare them to return to their families.
"The veterinarians were great teachers, and participating in every aspect of spays/neuters was hands-on practice that I could not have gotten anywhere else," said Sara Dietz, a pre-veterinary student from the University of Delaware. "Being able to actually perform exams, place catheters, and assist with surgeries allowed me to learn more than if I had simply watched. I would recommend VIDA to anyone interested in gaining hands-on experience and making a difference in the Nicaraguan community."
Large animal day looked a bit different in that we traveled to the animals, at their respective farms, rather than the animals being brought to the clinic. We dewormed and administered vitamins to cattle, horses, pigs, sheep, and goats. There was never a dull moment on large animal day, we either had pigs squealing, roosters crowing, or goats fleeing. This first large animal day was the end of our stay in Masaya, and so the following morning we said goodbye to our homestay families and headed to our next community, Diriamba. Upon arriving, we prepared for another two days of small animal clinics and one final day of large animal work. The clinic days here were very much like our clinics in Masaya, but having those first few days of experience under our belts, we were able to see more patients, interact more with owners, and gain a better understanding of the impact we were making in these communities. As students, we shared our knowledge and learned alongside each other, as well as shared our knowledge and learned from the incredible pet and livestock owners we had the honor of serving.
"It could be frustrating trying to perform seemingly ordinary procedures in open-air clinics with only what we could bring on our bus, but it was also rewarding to set up our clinics in impoverished villages and bring medical care to animals that would otherwise never see a vet," said Megan Cabot, another classmate of mine "Not only did I gain valuable hands-on experience, but the work we did on this trip reminded me of my purpose and my passion for our veterinary career path."
It is safe to say that by our final day, aside from exhaustion, we were overwhelmed with feelings of humility as well as accomplishment. We faced challenges and triumphs throughout the trip, creating solutions and celebrating victories we had never yet experienced. By the end of our six clinic days, we had seen 162 small animals, 63 of those being spay or neuter procedures, and had treated 252 large animals, bringing our total to 414 patients. We couldn't be prouder of our team and the incredible mission we were able to be a part of. We hope to inspire other K-State students to participate in similar veterinary service experiences in the future!
My classmate, Stephanie Skinner, summarized the trip very well, saying, "'The Vida trip to Nicaragua was amazing. The opportunity to get so much hands-on experience has made me feel much better going into third year, and helped remind me why I am learning everything the professors have been throwing at us."
Thank you to the KSU CVM International Veterinary Student Association (IVSA), KSU CVM International Programs, and all others who supported us in making this experience a reality. If you would like to learn more about Vida Volunteer and/or how you can become involved, please contact Chantal Girard at cmgirard@vet.k-state.edu or visit www.vidavolunteer.org.

Top left: Laura Sellers, junior in animal science and pre-veterinary student. Middle: Second-year student Megan Cabot. Right: Rachel Sahrbeck, junior in animal science and pre-veterinary student. Bottom: In addition to the K-State veterinary students, the group included K-State pre-veterinary students Keiera Guerrero, Anna Kucera, Jessica Pearson, Rachel Sahrbeck and Laura Sellers, as well as three pre-veterinary students from other universities and the amazing Vida veterinarians and technicians.

K-State veterinary students volunteer to work on Large Animal Day in Masaya, Nicaragua. Back (from left): Chantal Girard, Brittani Gimenez, Donny Toland, Kim Kalosy and Lisa Lawrence. Front: Stephanie Skinner, Marie Keith and Megan Cabot.
Kansas State University research on swine disease featured as debut cover art on American Society for Microbiology journal
Purple and lavender patterns are common at Kansas State University and are now part of the debut cover art for an international academic journal thanks to a team of swine disease researchers. Dr. Megan Niederwerder, assistant professor in the Department of Diagnostic Medicine/Pathobiology and Kansas State Veterinary Diagnostic Laboratory in the College of Veterinary Medicine, was the lead author on an article about vaccination and infection of two porcine viruses in the December 2015 issue of Clinical and Vaccine Immunology.
Read more ...
| | | |
| --- | --- | --- |
| | | |
| | The January 2016 issue of Clinical and Vaccine Immunology features images from an article by Kansas State University's Dr. Megan Niederwerder and several collaborators. The images shown are representative of the lesions of PCVAD-affected pigs necropsied between 32 and 42 days after combined porcine reproductive and respiratory syndrome virus (PRRSV) and porcine circovirus type 2 (PCV2) challenge. (Top) Hematoxylin and eosin-stained lung showing moderate to severe multifocal interstitial pneumonia with lymphohistiocytic infiltration of alveolar septa (left). A normal lung is shown for comparison (right). (Middle) Immunohistochemical staining showing the accumulation of PCV2 antigen in lung (left) and lymph node (right). (Bottom) Lymphoid depletion in a lymph node (left). A normal lymph node with prominent germinal centers is shown for comparison (right). (Cover photo published with permission from American Society for Microbiology.) | |
Images from this article were selected as cover art for the January 2016 issue, marking the first time the journal had featured photography on its cover.
"This work is very interesting as it details how a widely used porcine reproductive and respiratory syndrome virus (PRRSV) vaccine can potentiate disease caused by another widely distributed virus of pigs, porcine circovirus type 2 (PCV2)," Dr. Niederwerder said. "This has particularly important field applicability in swine herds lacking a consistent PCV2 vaccination program. Several individuals from K-State were involved in this project. In addition, Mal Hoover, our college's certified medical illustrator, was instrumental in revising the cover photo for the journal specifications. It is truly an honor to have the journal select our work to be featured as their inaugural cover image."
Co-authors included Dr. Bhupinder Bawa, Benjamin R. Trible, Maureen A. Kerrigan and Dr. Raymond R. R. Rowland from Kansas State University; Dr. Joan K. Lunney from the U.S. Department of Agriculture's Agricultural Research Service, and Drs. Nick V. L. Serão and Jack C. M. Dekkers, from the Department of Animal Science at Iowa State University.
"We started featuring cover art to give CVI a new, colorful and bright image that would reflect our renewed enthusiasm, desire to grow and better serve our readers," said Marcela F. Pasetti, Ph.D., editor in chief of Clinical and Vaccine Immunology. "This is one of several new initiatives that CVI will be launching this year to highlight significant advances and timely topics of scientific and public interest in the fields of vaccine and clinical immunology."
Clinical and Vaccine Immunology website: http://cvi.asm.org/
Video: Researcher Profile
Dr. Fernando Pierucci-Alves
Dr. Fernando Pierucci-Alves seeks to understand how disruptions in transforming growth factor beta (TGFβ)-signaling leads to infertility associated with antisperm antibodies and leukocytospermia.

Video produced by Joseph Chapes and Kent Nelson, technology coordinators from
Computing and Technical Support (CATS). See more CVM videos at our YouTube site: youtube.com/KSUCVM
AAVMC names former Dean Ralph Richardson its recipient of 2016 Recognition Lecture Award
Former Kansas State University College of Veterinary Medicine (KSU-CVM) Dean Dr. Ralph Richardson has been chosen to deliver the 2016 Recognition Lecture at the Association of American Veterinary Medical College's (AAVMC's) 2016 Annual Conference on Friday, March 4.
Click here to read more ...
| | | |
| --- | --- | --- |
| | | |
| | Former CVM dean Dr. Ralph Richardson | |
The Recognition Lecture is an annual honor presented by the AAVMC to an individual whose leadership and vision has made a significant contribution to academic veterinary medicine and the veterinary profession.
Dr. Richardson has provided almost 50 years of service in veterinary medicine, including 17 years as dean of the KSU-CVM before retiring this past summer. He is presently serving as interim dean and CEO of KSU's Olathe campus.
This year's AAVMC conference, themed Fifty & Forward, is a special conference commemorating the association's 50th anniversary. Dr. Richardson's lecture, titled "Reflecting on the Past, Looking to the Future," will identify opportunities that resulted from defining moments of his career. "My hope is that, by so-doing, I will encourage and assist others to pursue an equally exciting and rewarding career," said Dr. Richardson, who also chairs the AAVMC's 50th Anniversary Celebration Committee.
He will also identify key concerns for the future of academic veterinary medicine and possible ways to address those concerns.
Dr. Richardson is active in numerous academic, professional and scholarly societies. He is a double-boarded diplomate of the American College of Veterinary Internal Medicine (ACVIM) in the specialties of internal medicine and oncology. He is a member of the American Veterinary Medical Association and the Veterinary Cancer Society, and he was a founding board member of the Animal Health Corridor economic development organization, which spans a region from Columbia, Missouri, to Manhattan, Kansas, and serves as home to more than 300 companies in the animal health industry.
He earned his bachelor's degree in biology and his Doctor of Veterinary Medicine degree from Kansas State University before serving for two years as a captain in the Army's Veterinary Corps. After leaving the Army, he spent a year as an intern at Purdue University before joining the University of Missouri-Columbia in 1973 as a resident in the small animal internal medicine department.
He came to KSU's College of Veterinary Medicine in 1998, following one year of private practice and 22 years at Purdue University, where he was a professor and head of the clinical sciences department.
During his time at Purdue, Richardson developed an interest in human-animal comparative medicine, specifically the way naturally occurring cancer in companion animals could serve as animal models for human cancer treatments.
The Association of American Veterinary Medical Colleges (AAVMC) is a nonprofit membership organization working to protect and improve the health and welfare of animals, people and the environment around the world by advancing academic veterinary medicine. Members include 49 accredited veterinary medical colleges in the United States, Canada, Europe and Australia.
More Headlines
Diagnostic research, vaccine work are key to controlling Zika virus outbreak
With the Zika virus outbreak growing, a Kansas State University infectious disease expert says that research is crucial to combating this outbreak and preventing the spread of other mosquito-borne viruses.
Click to read more ...
| | | |
| --- | --- | --- |
| | | |
| | Dr. Stephen Higgs, an infectious disease expert and director of the Biosecurity Research Institute, says that research is crucial to combatting the Zika virus outbreak and preventing the spread of other mosquito-borne viruses. | |
"One of the strengths that we have here at the Biosecurity Research Institute is the development of diagnostics and vaccine work," said Dr. Stephen Higgs, director of the Biosecurity Research Institute (BRI). "That is exactly what is needed to enable timely responses to new diseases as they come along."
Kansas State University's BRI is researching Japanese encephalitis, which is a mosquito-borne virus similar to Zika virus. While the institute is not currently performing Zika virus research, it does have isolates of the African lineage of Zika virus, which is similar to the Asian lineage involved in the current outbreak.
Zika virus is transmitted by mosquitoes to people and can cause fever, rash, joint pain, muscle aches and conjunctivitis, among other symptoms. While it is typically found in Africa and Asia, it appeared in Brazil in May 2015 and has spread to other countries. Several U.S. cases have been confirmed, and the Centers for Disease Control and Prevention recently issued travel guidelines for pregnant women.
"What is unusual with this current epidemic in the Americas is that we are seeing cases where pregnant women who get infected are passing on the virus," Dr. Higgs said. "In Brazil, there have been almost 4,000 cases of babies born with birth defects. This aspect of infection has never been seen with Zika virus and, unfortunately, we don't know why this is suddenly occurring in the Americas."
The BRI, in Pat Roberts Hall, is equipped to help with any research that may find a solution for the virus, said Dr. Higgs, who researches mosquito-virus-vertebrate interactions.
"Our capability to work with animals, plants, food and diseases that can infect people gives us the extraordinary capacity to do interdisciplinary research across Kansas State University," Dr. Higgs said.
University scientists have studied two similar mosquito-borne viruses: chikungunya, which affects humans and includes fever and joint pains, and Japanese encephalitis, which is found in pigs and birds and can transmit to humans through mosquitoes. Japanese encephalitis has been identified as an important disease for research at the National Bio and Agro-defense Facility, or NBAF, the U.S. Department of Homeland Security's foremost animal disease research facility that is being built adjacent to the university's Manhattan campus.
"We're doing the first U.S. studies of this type in 50 years and we're looking at whether Japanese encephalitis could be transmitted by mosquitoes currently in North America," Dr. Higgs said.
The studies are supported by the state of Kansas NBAF transition fund and are a collaboration with the U.S. Department of Agriculture's Arthropod-Borne Animal Diseases Research Unit, based in Manhattan.

In the meantime, the best protection against Japanese encephalitis, Zika virus and other similar diseases is to avoid being bitten by mosquitoes, Dr. Higgs said. He recommends wearing long pants and long-sleeved shirts and using insect repellent. People also can avoid travel to areas where the outbreak has been reported.

"Anybody traveling to those areas needs to be aware that there is a new virus in addition to the viruses already in the area, such as dengue fever or chikungunya," Dr. Higgs said. "The same advice is for appropriate for everyone who goes to that area: Avoid being bitten by mosquitoes."

Dr. Higgs is the president of the American Society of Tropical Medicine and Hygiene and is an expert in vector biology, arthropod-borne infectious diseases, immune modulation and vaccine evaluation.
Hot Topic: Proper nutrient supplementation and vaccination programs can help prevent losses in calving herds
In the midst of the spring calving season, beef producers could experience calf losses due to late-term abortions and stillbirths. Although it might seem that there is an increase in the number of calf abortions occurring, a certain number of them are a regular part of the calving season, according to Dr. Gregg Hanzlicek, director of production animal field investigations at the Kansas State University Veterinary Diagnostic Laboratory.
Click to learn more ...
Dr. Hanzlicek said he recently analyzed the KSVDL records of late-term calf abortions to compile and summarize the diagnosed causes during 2014-15 and found five prevalent diagnoses: vitamin A deficiency, bovine rhinotracheitis, random environmental bacteria, bovine viral diarrhea and congenital birth defects.
Nutrient deficiency
According to Dr. Hanzlicek, the most commonly diagnosed cause of late-term abortions in the samples submitted to the KSVDL was a vitamin A deficiency in the mother, which can occur as a result of multiple factors. Hay that was put up during a drought will contain less of the nutrient, and older hay and stored minerals will see their levels of vitamin A deplete over time.
A deficiency can also occur when a producer does not provide enough of the nutrient in relation to the dam's needs through a trace mineral program or does not monitor his or her herd's consumption to ensure nutrient requirements are being met, he said.
If a vitamin A deficiency is responsible for multiple abortions in a herd and is determined as the cause, extra supplementation could help alleviate the risk of having more stillborn calves.
"We can run those yet-to-calve cows and heifers through the chute and give them a vitamin A injection, and that will perhaps reduce the amount of abortions that may occur later in the calving season," Dr. Hanzlicek said.
He recommends cow-calf operators test their forages for nutrient content and consult a nutritionist about proper nutrient supplementation. Although forages aren't normally tested for vitamin content, many times forages are deficient in multiple nutrients, and only through testing can an appropriate diet be formulated. The complete nutritional balance of the dam prior to and at calving is one of the most important factors to assure a successful calving season.
Infectious and unpredictable causes
Another common cause of late-term calf abortions, Dr. Hanzlicek said, is infectious bovine rhinotracheitis, or IBR, a highly contagious virus that can affect both the respiratory and reproductive systems in cattle. IBR can cause respiratory disease or various reproductive problems, including infertility, birth defects and abortion.
If IBR is determined to be the cause of an abortion storm, there is not much a producer can do during the current calving season. He or she should formulate a plan to avoid the problem next year.
"It's important that if it is diagnosed in the herd – or even if it isn't – that a producer sit down with a veterinarian to help design a vaccination program that is going to help protect that herd against IBR abortions," Dr. Hanzlicek said.
Another virus, bovine viral diarrhea, can cause a calf to be aborted or have various anatomical defects depending on the stage of gestation the dam becomes infected. If BVD is determined to be the cause of an abortion, a situation similar to how IBR is handled is necessary – a producer can do little during the current calving season, but a vaccination program should be set up to prevent the issue in the future.
He recommends that producers test the herd to find carriers of BVD; without eliminating the carrier animals, any control program's success is unlikely.
Some factors that cause late-term abortions are random and difficult to predict or prevent, Dr. Hanzlicek said. Sometimes a fetus will develop a congenital defect – an anatomical abnormality that occurs by chance – and the result is a calf that is stillborn or is aborted. In addition, various environmental bacteria can infect a fetus and cause a late-term abortion.
"Typically when we diagnose the environmental bacteria as the cause, they're not abortion storms,"Dr. Hanzlicek said. "They're one or two abortions in the herd. These are bacteria naturally found in the environment on all operations that the cow or heifer are exposed to, but for whatever reason that bacteria gets in the bloodstream, crosses the placenta and causes damage to the fetus."
Sudden-death calf losses
In some cases, sudden-death calf losses occur, which means a calf is born alive but is found dead within a few hours or days. According to Hanzlicek, in 2015, multiple cases submitted to the KSVDL were found with toxic levels of copper and/or selenium in calf's liver.
"In all these cases, there was also a history of the producer injecting the calves with one injection or multiple injections of one of the commercially available injectable minerals," Dr. Hanzlicek said."
Although there was one case where a producer did not follow the labeled directions and administered too much of the product to the calves, he said that in several cases the dosage was reported to have been followed correctly.
The reason the toxicity occurred is still under investigation. It may have been an isolated response by the calf. It is also possible, he said, that the dams were on an adequate plane of mineral nutrition, and therefore the calf's mineral status was sufficient. But, the injectable product "pushed" the status into a toxic situation.
Dr. Hanzlicek said he recommends that cattle producers consult a nutritionist or veterinarian to determine what supplementation is necessary in their herds.
"If (injectable minerals) are used, it's important to follow labeled directions," he said, "but it's more important to ask, 'Do we believe this action is going to benefit our calves and not harm them?'"
What to do
If one cow in a herd has a late-term abortion, Dr. Hanzlicek said the producer should consider consulting a veterinarian on whether collecting samples for diagnostic purposes is necessary.
"It's unlikely that the veterinarian is going to say, 'Let's send some samples in,' on the first or second calf to try to find the problem," he said. "But, it does make sense for the veterinarian to guide the producer on saving the fetus and the placenta, or the tissues in case there are multiple abortions in the near future, because the probability of finding a diagnosis increases as more samples are submitted for a diagnostic workup during an abortion storm."
He also said that the best sample, when possible, is the entire fetus and multiple sections of placenta, but if this is not possible, saving the appropriate tissues from each case is also valuable. All samples should be kept cold, but not frozen, if possible; some diagnostic value may be lost when working with a fully frozen sample.
For more information, contact the KSVDL, or go online to Kansas State University Veterinary Diagnostic Laboratory.
Bonus Video: Veterinary Technician Internship Program
Learn about the Veterinary Health Center's veterinary technician internship program in this bonus video feature.
Regular features
Alumni Events and Continuing Education
Watch video of Dr. Max Moss on his induction into the K-State Athletics Hall of Fame, plus see our new monthly "In Memoriam" feature to help keep you updated on dearly departed classmates and friends of the college.
See news and upcoming events below ...
Dr. Max Moss, 1966 alumnus and former K-State basketball player inducted into K-State Athletics Hall of Fame
Dr. Max Moss, former Wildcat great and captain of Kansas State's 1964 final four team was inducted into the Kansas State Sports Hall of Fame Jan. 29, during the halftime of the men's basketball game with Ole Miss. A banquet preceded the game where Dr. Moss was presented by Ernie Barrett, former K-State athletics director and All-American member of K-State's 1951 final four basketball team.
Dr. Moss was president of his senior class and a member of the Big 8 conference All-Academic team with a 3.5 grade point average in Veterinary Medicine. The College Sports Information Directors of America selected Dr. Moss as a member of the 1964 Academic All American team.
In addition to playing against Coach John Wooden's first UCLA national championship team, Dr. Moss played an important role along with teammates, Sammy Robinson, Jeff Simons, Willie Murrell and Roger Suttner in defeating #5 nationally ranked Wichita State on their home court in the NCAA Midwest Regional finals and a trip to the final four in Kansas City.
Dr. Moss married the former Penny Heyl, a member of the 1964 K-State cheerleading squad. Following a long career as a practicing veterinarian in Wichita, Max and Penny retired there, and continue to provide financial support to the university and attend K-State home football and basketball games as loyal season ticket holders.
Their 51 years of marriage produced two daughters. Heather lives in Kansas City with her husband Paul and their two children Kyle and Faith. Allison lives in Derby, Ks. with husband Trent and their children Calvin and Gabrielle.
Other inductees to the 2016 Kansas State Sports Hall of fame included: Steve Anson (baseball), Michael Bishop (football), Dawn Cady (volleyball), Martin Gramatica (football), Mitch Holthus (former voice of the Wildcats), Nichole Olde (women's basketball), Sean Snyder (football), Connie Teaberry (track & field) and Kendra Wecker (women's basketball).
In Memoriam - Recently Departed Alumni and Friends
Dr. Richard Boyd, DVM 1951
Jan. 15, 2016
Dr. Harold Lange, DVM 1961
Jan. 13, 2016
Dr. Gordon Andrews, Ph.D. 1991
Jan. 17, 2016 (see News Ticker this month for more on Dr. Andrews.
Estyl Nadyne (Cowgill) Bowers (spouse of the late Dr. Grafton Diddle Bowers, DVM 1938)
Feb. 7, 2016
Upcoming Alumni Receptions
Western Veterinary Conference - March 7, 2016, Las Vegas, Nevada
Questions about Alumni or CE events?
Contact: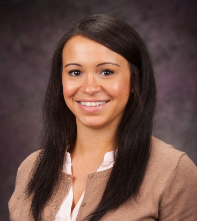 Ashley McCowan
Alumni and Events Coordinator
785-532-4833
amccowan@vet.k-state.edu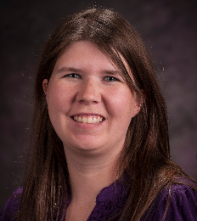 Dana Parker
Program Assistant
785-532-4528
dlaparker@vet.k-state.edu
Pet Friendly License Plate program in Kansas
The College of Veterinary Medicine has a new way to support shelter medicine in Kansas. The Pet Friendly license plate is available to Kansas residents statewide by visiting your local Kansas county treasurer's office.
Veterinary Medical Library: Print Graphics offers variety of new services
One of the many benefits of the recent renovation of the Veterinary Medical Library is that Print Graphics now has a large dedicated space. Susie Larson who is the library's print graphics designer provides many services for our current faculty, staff, students and others. Not only will she print or copy, she will also help design postcards, brochures, booklets, bookmarks, personal business cards, and invitations for graduation, weddings, birth announcements, and other special occasions. Binding services are also provided whether it be binding one's class notes or reformatting a favorite cookbook into a spiral binding that lies flat for easy reading.
Click to read more ...
| | | |
| --- | --- | --- |
| | | |
| | Print Graphics displays samples and examples during its Open House. | |
Lamination of documents is provided as well as folding services including half-fold, tri-fold and z-fold. Digital services can also be provided with scanning of art work that can then be utilized in flyers, posters, greeting cards, and other work.
Print Graphics can now print scientific posters which are needed for presentations by our faculty and students at scientific and educational meetings. The new large size printer can format and print posters and banners up to 40 inches wide in any length. Large-size printing is a time saver for faculty, staff, students and others because prior to having a large format printer the next closest place to obtain these was at the K-State Student Union. Now this can be done in-house in the new Print Graphics area. Additionally Susie is able to provide an 11" x 17" proof at no cost so that a client can preview and change the poster before it is printed. Various kinds of surface options for printing include satin photo paper, vinyl, and canvas.
Banners can be printed horizontally or vertically. Susie also has banner stands that can be checked out for display purposes. Two are 31" retractable stands and two are 24" stands. One of the perks of having a banner printed in Print Graphics is being able to borrow one of these stands for classroom or conference displays at no extra charge. Print Graphics also provides tubes for storing, carrying, or shipping posters.
Prices for Print Graphics large size posters are compatible as those at the K-State Union's print shop. Small quantity print jobs are always welcome. Instead of having to buy a huge quantity of items, one can order a few and make changes as needs change. Print Graphics also has a quick turnaround time for all services. Convenience and service are readily available at Print Graphics in the Veterinary Medical Library. See our website at: http://www.vet.k-state.edu/education/library/services/print-graphics.html.
News Ticker
More activities and accomplishments in the College of Veterinary Medicine:
Dr. Bob Larson presented at the National Cattlemen's Beef Association in San Diego, California on the topics of BVD and Trich Consult.
Dr. Mike Apley spoke at these following events: 2016 Western Canadian Association of Bovine Practitioners Meeting in Calgary, Alberta, Canada on the topics of: Antibiotic Resistance, AB Regulations in the U.S., and Veterinary Economics; Nebraska Cow/Calf Meeting at Clay Center, Nebraska. Topics: Veterinary Feed Directives and Antibiotics; Nebraska Veterinary Medical Association in Kearney, Nebraska. Topics: Regulations, Antibiotic Resistance, and the Veterinary Feed Directives; National Dairy Expo in Springfield, Missouri; SE Kansas Veterinary Medical Association meeting, in Chanute, Kansas; Sioux Center, Iowa;, Iowa Cattlemen Meeting in Carroll, Iowa. Topics for all meetings: the Veterinary Feed Directives for upcoming changes in regulations.
Dr. Ken Harkin spoke at the North American Veterinary Conference in Orlando, Florida on the topics of Canine Leptospirosis, Fever of Unknown Origin, Canine Neosporosis, Feline Histoplasmosis, and Nasal Aspergillosis.
Dr. April Haynes presented at the Kansas State University Olathe campus on, "A Day in the Life of a Surgeon." This lecture was open to area high school students, parents, teachers and the general public.
Cindy Bryant and Kendra Holthaus, both of the Veterinary Health Center Dispensary, recently took and passed their national exam to become licensed Pharmacy Technicians.
Dr. Chris Blevins wins Bud Newell Award from Kansas Horse Council
Congrats to Dr. Chris Blevins, associate professor with the Equine Field Service, who was awarded the Bud Newell Award by Kansas Horse Council President, Dr. Justin Janssen (a 1972 DVM alum), at the KHC's annual meeting on Jan. 30. The award is in honor of the founder of the Kansas Horse Council, Bud Newell, and recognizes an individual who has provided outstanding service to the council and to the Kansas equine industry. Dr. Blevins served for six years on the KHC Board of Directors and practices at the K-State College of Veterinary Medicine. He also hosts a weekly segment on Ag in the AM featuring equine topics. Over 100 attendees at this year's annual meeting reviewed the 2015 activities and accomplishments of the Kansas Horse Council. Following lunch, Equifest Manager Ann White discussed the Topeka debut of Equifest of Kansas and led the group on a tour of the new facilities.
Exotics Team teaches 'Zoo Sprouts'
The Zoological Medicine Team and three senior veterinary students hosted a workshop for "Zoo Sprouts" at the Veterinary Clinic at Manhattan's Sunset Zoo. Zoo Sprouts are 3-4 year old students enrolled in a nature-based pre-kindergarten day care program at the zoo. As part of their science experience, the children participated in examining and bandaging their stuffed animals under the supervision of the veterinary team. This experience benefited the children, and allows the CVM to get an early start in training the next generation of K-State veterinarians. All the children indicated that they wanted to be zoo veterinarians.
Dr. David Eshar attended a Zoo Animals Welfare Workshop while in Israel. The workshop was given by a speaker from the European Association of Zoos and Aquariums (EAZA), taking place at the Jerusalem Zoo in Israel and attended by zoo keepers and veterinarians from all the major Israeli zoos. He also helped a colleague veterinarian and nature reserve rangers capture and treat sick Persian Fallow deer fawns who needed veterinary care (see photo below). Fallow deer used to naturally inhabit the Mediterranean woodlands of the Middle East. However, deforestation, hunting and other human-related activities had brought this species to near extinction. Due to the efforts of the Israeli Nature authorities and several Israeli zoos, breeding herds of this Fallow deer are now releasing animals back to the wild as part of a national reintroduction program.
R.I.P Dr. Gordon Andrews
Dr. Gordon Allan Andrews, age 62, passed away Jan. 17, 2016, at Stormont Vail Medical Center, Topeka, Kansas. He was born on October 13, 1953 in Batavia, New York the son of Gordon and Barbara (Oaks) Andrews. After graduating from Batavia high school in 1971, he earned his bachelor's degree from Cornell University in 1975, and his doctorate of veterinary medicine from Oklahoma State University in 1984. Gordon then practiced in general and emergency veterinary medicine in New Jersey. In 1987 Gordon entered Kansas State University earning his doctorate in anatomical pathology in 1991, completing his residency in veterinary pathology in 1992. He was boarded and became a Diplomate of the American College of Veterinary Pathologists in 1993. He was a Professor of diagnostic pathology in the College of Veterinary Medicine, Kansas State University for 22 years.
You can see his full obituary here: http://www.ymlfuneralhome.com/obituary/5576
Arrow Coffee now serving in basement of Trotter Hall!
New Arrivals/Recent Departures
Click here to see the New Arrivals/Recent Departures at the CVM ...
Welcome to:
Cesar Caballero, DM/P, Research Assistant
Samantha Gans, VHC, Veterinary Technician I
Dr. Edward Paul Gibbs, Dean's Office, Faculty - Professor
Kassandra Hall, VHC, Veterinary Technician I
Dr. Tariq Mahmood, KSVDL, Temp - Fellow (Post Doc)
Dr. Kathryn Reif, DM/P, Faculty - Assistant Professor
Zhenzhen Shi, A&P, Fellow (Post Doc)
Lisa Osenga, VHC, Senior Administrative Assistant
Carrie Fiest, KSVDL, Staff Assistant
Dr. Zhoumeng Lin, A&P, Faculty - Assistant Professor
Dr. Seok Chan Park, A&P, Fellow (Post Doc)
Jeana Owens, DM/P, Temp - Research Assistant


Farewell to:
Patrick Beuhler, Dean's Office, Research Assistant
Dr. Deborah Jaworski, DM/P, Faculty - Research Assistant Professor
Dr. Michael Cates, Dean's Office, Faculty - Professor - Director of MPH


Lifelines is published each month by the Marketing and Communications Office at the College of Veterinary Medicine. The editor is Joe Montgomery, jmontgom@vet.k-state.edu.
Lifelines index

Download a printable version of Lifelines (this is condensed and has less information than above)