January 2016 - Vol. 11, No. 1
Top Stories
Porcine Parainfluenza Virus 1
KSVDL team publishes first U.S. characterization of parainfluenza virus formerly identified in Asia
The usual suspects are not to blame for recent cases of respiratory disease in domestic pigs. Researchers in the Kansas State Veterinary Diagnostic Laboratory (KSVDL) have successfully published the first formal identification and characterization of porcine parainfluenza virus 1 from U.S. pigs, which had previously only been detected in Asia.


Read more ...
| | | |
| --- | --- | --- |
| | | |
| | Dr. Benjamin Hause works with Rachel Palinski, a graduate student, on a set of samples being examined for porcine parainfluenza virus 1. | |
Dr. Benjamin Hause, an assistant professor in the College of Veterinary Medicine, and graduate student Rachel Palinski, worked with a team of scientists that published its findings in the Nov. 17 issue of the Journal of General Virology in an article titled, "Widespread detection and characterization of porcine parainfluenza virus 1 in pigs in the United States."
"The KSVDL received diagnostic samples from pigs that showed signs of acute respiratory disease, sent to us from multiple states," Dr. Hause said. "The common agents are usually influenza or porcine reproductive and respiratory syndrome virus however these samples were negative for both of these viruses. To identify other possible viruses present in the samples, we utilized advanced DNA sequencing methods, and the common finding was porcine parainfluenza virus 1. It's the first formal identification of this relatively newly described virus in the U.S. We were also surprised to find there is considerable genetic variability for porcine parainfluenza virus 1 between the different samples. They're not all identical viruses. There are mutants and probably different subtypes in the U.S., so there is genetic variation no one knew about before."
Dr. Hause said the Veterinary Diagnostic Laboratory developed PCR (polymerase chain reaction) tests and diagnostic assays specifically for this parainfluenza virus.
"We screened 300 random samples including nasal swabs, lung tissue or oral fluids, and found that 6 percent tested positive for the parainfluenza virus," Dr. Hause said. "We were also able show that the virus replicates in the upper respiratory tract. We then developed a serology assay to look for antibodies to see how common it is for pigs to have been exposed to this, and about 50-60 percent of the samples were positive. This suggests the virus did not just arrive here or that it is in just one area of the country."
Dr. Hause said demand is building for the development of a vaccine.
"Talking to swine veterinarians, this virus is something that likely causes respiratory disease in pigs," Dr. Hause said. "It does not typically cause severe disease, but it's the kind of disease that causes an infected pig to fall behind. A pig will get a mild cold, won't eat as well, wean as fast or take off like its litter mates, so there is likely economic significance with the disease."
New NDV-H5Nx avian influenza vaccine has potential for mass vaccination of poultry
A team of researchers in collaboration with Garcia-Sastre of the Icahn School of Medicine at Mount Sinai, has developed a vaccine that protects poultry from multiple strains of avian influenza found in the U.S., including H5N1, H5N2 and H5N8. The vaccine has the potential to be administered through water or into embryonated eggs, making it easier for poultry producers to vaccinate flocks.
Read more ...
| | | |
| --- | --- | --- |
| | | |
| | Drs. Jürgen Richt and Wenjun Ma lead a Kansas State University research team that developed a vaccine for three deadly strains of avian influenza. | |
The vaccine, called NDV-H5Nx, protects chickens and likely other poultry against the three recently introduced U.S. avian influenza strains H5N1, H5N2 and H5N8, as well as against Newcastle disease virus — a virus that naturally affects poultry. Avian influenza killed millions of chickens and turkeys in the U.S. in spring and summer 2015, leading to billions in lost revenue for the U.S. poultry industry.
The NDV-H5Nx vaccine also has the potential to be administered to millions of birds at a time through water, said Dr. Jürgen Richt, Regents distinguished professor of veterinary medicine, director of the U.S. Department of Homeland Security's Center of Excellence for Emerging and Zoonotic Animal Diseases at Kansas State University and one of the researchers involved in the discovery.
"The vaccine we produced is a live vaccine, which means it replicates in birds," Dr. Richt said. "Because it's live, we believe that the vaccine could be sprayed into the air or put in the water supply so that when the chickens need a drink, they could be vaccinated. A poultry farm could vaccinate all of its birds in a single day because all living creatures need water to live."
The vaccine also has potential to be administered to developing chicks in eggs, resulting in offspring being automatically vaccinated for the diseases, said Dr. Wenjun Ma, assistant professor of diagnostic medicine and pathobiology and one of the researchers involved.
H5 vaccines currently on the market require that each chicken be injected by hand. Many poultry operations have millions of birds and it would take many hours to vaccinate every chicken, Dr. Richt said.
Additionally, the NDV-H5Nx vaccine has the ability to differentiate infected from vaccinated animals, or DIVA. This compatibility is critical for the U.S. poultry industry because it provides evidence to trade partners that poultry have been vaccinated and is free of H5, Dr. Richt said.
Researchers developed the NDV-H5Nx vaccine with a recombinant virus technique similar to the one used to make NDV-H5N1 and NDV-H7N9 vaccines in 2015. The extracellular domain of the H5 or H7 protein of the respective avian influenza viruses was transplanted into the Newcastle disease virus vaccine strain LaSota in order to make the vaccine constructs.
The three H5Nx strains are genetically similar but cause different disease severity in birds. The H5N2 strain is most prominent in the U.S. and the deadliest. The original H5N8 avian influenza strain was first found in South Korea in 2014 and subsequently in other Asian countries, including China and Japan, before spreading to Europe. It came to North America as H5N8 where it mixed with other avian influenza viruses in the U.S. and Canada to form H5N2 and H5N1, Dr. Ma said.
The lab tested samples submitted from two separate outbreaks of grower pigs with uncontrolled tremors in North Carolina. Testing showed the pestivirus was distributed in many tissues and organs of the pigs, including brain, lymph nodes, liver and spleen.
"The H5 avian influenza strains affect poultry worldwide and have a 100 percent mortality rate in chickens within six days," Dr, Ma said.
Kansas State University researchers developed and tested the NDV-H5Nx vaccine against H5N2, the deadliest strain, in the course of three months. The rapid vaccine development — which included vaccine production, H5Nx animal model development and efficacy testing — is a testament to Kansas State University's ability to quickly respond to emerging foreign animal diseases, Dr. Richt said.
"This was very much a team project and something that we couldn't have done in this time frame if it wasn't for teamwork," Dr. Richt said. "For diseases it's critical to have a multidisciplinary approach. Kansas State University has the expertise, resources and environment necessary to do this work and make this multidisciplinary approach work."

Drs. Richt and Ma presented the project along with the proof-of-concept vaccination methods at a recent meeting of stakeholders and leaders in the U.S. agricultural industry, including the chicken and turkey industries, who will be helpful in the further development and adoption of the NDV-H5Nx vaccine. Researchers are currently preparing to publish their findings in a scientific journal.

The project was funded through the National Bio and Agro-defense Facility's research project transitional funds and Avimex. NBAF, under construction adjacent to Kansas State University's Manhattan campus, will be the U.S. Department of Homeland Security's foremost animal disease research facility and will study high-consequence animal diseases that affect the nation's agriculture and biosecurity.
Video Profile
Dr. Yunjeong Kim seeks to develop antivral drugs to treat Feline Infectious Peritonitis
Meet Dr. Yunjeong Kim, associate professor in the Department of Diagnostic Medicine/Pathobiology, who is our featured researcher of the month. She talks about her goal of developing antiviral drugs to treat feline coronavirus infections and feline infectious peritonitis.

Video produced by Joseph Chapes and Kent Nelson, technology coordinators from
Computing and Technical Support (CATS). See more CVM videos at our YouTube site: youtube.com/KSUCVM
KSVDL launches new mobile device app so clients can track progress on diagnostic samples for animal patients
Diagnostic results are now within touch at the Kansas State Veterinary Diagnostic Laboratory — thanks to the launch of a brand new app for mobile devices. The KSVDL anticipates the new app will improve customer service and efficiency at delivering results to veterinarians across the country.
Dr. Gary Anderson, director of the KSVDL, said the new app is a significant step forward in helping to deliver results.
Click here to read more ...
| | | |
| --- | --- | --- |
| | | |
| | Drs. Brady Luke and Charles Luke access diagnostic results in the field on a cell phone using a new app developed by the Kansas State Veterinary Diagnostic Laboratory. | |
"This is a major advancement in being able to provide diagnostics to practicing veterinarians out in the field," Dr. Anderson explained. "Traditionally, we have used a variety of methods of delivery from snail mail, telephone, fax and e-mail. This app will give veterinarians a way to track the results as soon as they are received here in the lab. It will save time for everyone involved and is a real win-win for veterinarians and their clients who are seeking the best in medical care for their animals."
Dr. Gregg Hanzlicek, director of Production Animal Field Investigations said the app was specifically designed to meet client needs.
"We meet with so many of our veterinarians at conferences and events, and they have really prompted the demand to get results quicker and more easily," Dr. Hanzlicek said. "We're very excited we were able to figure out a way to merge the technology in our lab with the type of programming needed to create this type of an app for mobile devices. We're breaking new ground because there wasn't really anything else like this for us to emulate. We're fortunate to have the right people in our college to develop the application and test it for reliability."
Justin Wiebers (WEE-burrs) is the director of client connections in the College of Veterinary Medicine.
"Nobody else on campus was building apps with this level of complexity," Wiebers said. "We studied what our veterinarians needed and looked at how the best mobile apps in other areas delivered on those types of needs. Then our programmers here in the college went to work. Our team learned how to send push notifications to veterinarians when their samples arrive in the lab and when their test results are ready. They can view and share those results wherever they happen to be working. It's a very intricate system to get information from our diagnostic lab database to the individual clients who are using a variety of Android, iPhone, and iPad devices. We're very excited to be helping our veterinarians be more productive while breaking new ground in the field of mobile apps for K-State."
The app is available on the App Store and at Google Play; just search for "KSVDL Mobile." Clients can get more information about the app by contacting the KSVDL at clientcare@vet.k-state.edu, 866-512-5650 or http://www.ksvdl.org.
More Headlines
Dr. Bob Rowland hosts international symposium in Chicago on swine respiratory syndrome
A leading expert on swine disease in the College of Veterinary Medicine at Kansas State University recently hosted an international symposium in Chicago. Dr. Bob Rowland, a virologist and professor of diagnostic medicine, was the executive director for the North American PRRS Symposium held Dec. 5 and 6 at the InterContinental Hotel. PRRS stands for porcine reproductive and respiratory syndrome virus, which has cost the U.S. pork industry more than $10 billion since it first appeared in the late 1980s.
Click to read more ...
The symposium was planned in conjunction with the annual Conference of Research Workers in Animal Disease or CRWAD, which is regularly held in Chicago. Becky Eaves, project manager in the department of diagnostic medicine/pathobiology, was the proceedings editor and staff member for the symposium. She was joined by Francine Rowland, a volunteer, and Megan Kilgore and Shari Bennett, both from the Kansas Veterinary Medical Association in Topeka.
The purpose of the meeting was to present the latest scientific information on porcine reproductive and respiratory syndrome virus as well as emerging and foreign animal diseases of swine. An important focus was on networking and career development for future scientists, clinicians and diagnosticians.
The meeting attracted top-notch speakers from universities, industry partners and veterinarians from around the globe. Also included were 88 research posters presented on disease transmission, detection, pathogenesis, diagnostics and other disease topics. Travel fellowships were awarded to 25 graduate students and postdocs.
This year's symposium had 267 attendees from 15 different countries. Even though porcine reproductive and respiratory syndrome virus remained the primary focus of the meeting, collaborations with USDA NC-229 and CRWAD resulted in the expansion of the program to include emerging and foreign animal diseases, including porcine epidemic diarrhea, porcine circovirus-associated disease, African swine fever and classical swine fever. An important development was the announcement of the successful use of genome edited pigs to prevent porcine reproductive and respiratory syndrome virus infection. This work was performed by scientists at K-State and University of Missouri.
In addition to the K-State staff organizing the meeting, major talks were delivered by College of Veterinary Medicine faculty. Lindsey Holmstrom gave a presentation on "Enhanced Passive Surveillance System: Technology Supporting the Swine Industry for Early Disease Detection," and Ben Hause presented, "Metagenomic Sequencing for Virus Discovery and Characterization."
Major support for the meeting came from the College of Veterinary Medicine, National Pork Board, the Kansas Veterinary Medical Association and several companies.

Dr. Lindsey Holmstrom and Dr. Bob Rowland welcome attendees during the general session in the grand ballroom of the InterContinental Hotel in Chicago.

Graduate students Izabela Ragan and Vlad Petrovan present their research at the North American PRRS Symposium poster session.
Hot Topic: Dr. Susan Nelson says winter preparation important for pets
While you are busy prepping your house and car for winter, a Kansas State University veterinarian says don't forget about the pets, too.

"As temperatures start to drop, it's important to help pets transition into winter," said Susan Nelson, clinical associate professor of clinical sciences at the university's Veterinary Health Center.
Click to learn more ...
One of the most important things to remember if you have outdoor pets is that they have adequate shelter, water and extra food, Nelson said. Appropriate shelter can be housing that is big enough for your pet to move around in, but not so big that it is going to lose heat. Shelters also should face toward the south or west and have a thick blanket or tarp to block the wind.

"Use clean straw or cedar shavings in shelters instead of towels and blankets to give animals something to nestle in, which helps to insulate them from the cold," Nelson said. "Towels and blankets get trampled down, making them ineffective at conserving heat."

Outdoor pets also will need a reliable water supply. Nelson said switch the metal water bowl for a plastic or heated one so your pet's tongue doesn't get stuck to a frozen bowl.

"Make sure you are going out frequently to change the water," Nelson said. "Animals can dehydrate just as quickly in the winter as they can in the summer if they don't have access to fresh water."

Along with plenty of water, animals will need to consume extra food.

"The extra calories will help your pet keep itself warm," Nelson said.

If your indoor pet will be spending time outdoors or going on walks, consider investing in a coat — especially for shorthaired dogs — and snow boots.

"The boots will not only protect a dog's feet from sharp pieces of ice, but they also protect its feet from ice melt," Nelson said. "Ice melt is very irritating to dogs' feet. If your dog ingests ice melt from licking its paws, it can cause vomiting and diarrhea." To avoid this, simply wipe down their feet and underside with a wet towel after a walk.

To avoid accidental poisonings during the winter, don't let your pet drink from street puddles, as they could contain antifreeze. According to Nelson, even a small amount of antifreeze can be deadly to pets, so she suggests using "pet-friendly" antifreeze.

Another common source of poisoning is rat poison.

"Rat poisons are more common in households this time of year because rats move indoors," Nelson said. "Consider using traps instead, as some dogs like the flavor of the rat poison and might be tempted to eat it. Cats more commonly get secondary poisoning from eating dead rats that have ingested the poison."

Nelson offers these tips for your pet's safety when temperatures dip below freezing:

• As a general rule, if it's below freezing, don't leave your pet outside any longer than you would be yourself. "We often see increased cases of frostbite on pets' noses, ears and pads of their feet if they are left outside too long," Nelson said.

• Very young and very old animals cannot regulate their body temperature as easily as a mature, healthy animal, which makes it easier for them to develop hypothermia.

• Never leave your pets unattended in a vehicle during the winter months, as it can be just as deadly as the summer. "An enclosed vehicle can be similar to a freezer, and temperatures can drop very low," Nelson said.

• Outdoor cats often use heat from car engines to stay warm. Honk your horn or bang on the hood of your vehicle before leaving in the mornings to scare them away.

Additionally, it is just as important to have an emergency bag ready for your pet in case of power outages or ice storms. Emergency bags should contain a few days' worth of food, water and medication for your pet.

For more information, contact the Kansas State University Veterinary Health Center at 785-532-5690.
Dr. Bruce Schultz writes lead chapter of new book on function of epithelial cells
The tiniest things have the potential to make a big difference in human and animal health. For Dr. Bruce Schultz, a physiology professor at Kansas State University, it starts with how proteins transport chloride through body cells.
Because of his expertise, Dr. Schultz was selected to write the first chapter in a new book called, "Ion channels and transporters of epithelia in health and disease." The book compiles a wealth of detailed information from multiple authors at research universities and institutions around the world who are all recognized as experts.
Click to read more ...
| | | |
| --- | --- | --- |
| | | |
| | Dr. Bruce Schultz shares his advance copy of the book, "Ion channels and transporters of epithelia in health and disease," of which he wrote the opening chapter. | |
"This book is essentially a who's who of epithelial physiology and transport, bringing together both the historical background and current research on cell function," explained Dr. Schultz, who is also the interim head of the anatomy and physiology department in the College of Veterinary Medicine. "My chapter looked at the growth in understanding of chloride transport, and sets the context for understanding diseases such as cystic fibrosis, high blood pressure (hypertension), diarrhea, bone health and muscle function."
Dr. Schultz said that most of the other 28 chapters in the book focus on distinct molecular components and go into greater detail on their functions in the contexts of different cells and tissues.
"This book is intended for use by graduate students who seek to understand the physiology of salt and water movement across cell layers," explained Dr. Schultz. "While my chapter looks at history of our understanding, through it I was able to reference some of my own work on the pharmacology of the cystic fibrosis protein, and recent work done by a close collaborator here in the department, Dr. Fernando Pierucci-Alves. This takes it back to the work of Charles Darwin and brings it all the way forward to listing a current publication out of our lab."
The book was published by the Springer publishing company through an agreement with the American Physiology Society in its series on Physiology in Health and Disease. http://www.the-aps.org/mm/Publications/Books
Regular features
Alumni Events and Continuing Education
See news and upcoming events below ...
VMAA to present Alumni Recognition Award to Dr. Sondra Brown, DVM class of 1993, at North American Veterinary Conference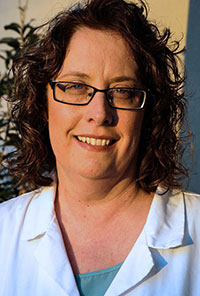 Dr. Sondra Brown, Tallahassee, Florida, has been selected to receive a 2016 Alumni Recognition Award at the North American Veterinary Conference in Orlando, Florida on Jan. 17.
Dr. Brown, originally from Larned, Kansas, received a bachelor's degree in biological science/pre-vet in 1989, a DVM in 1993, and a master's degree in veterinary pathology in 1995, all at Kansas State University. She and her husband, Greg, moved to Montreal, Canada, in 1995 where her husband had a post-doctoral position at McGill University there. In 1997, the Browns moved to Tallahassee where she started working as an associate veterinarian at Northwood Animal Hospital. In January 2000, Dr. Brown and two partners bought Northwood Animal Hospital. In 2005, they bought another clinic, Southwood Animal Hospital, which later was moved and became The Animal Hospital and Pet Resort at Southwood.
"The education and work ethic instilled in me from all my years at Kansas State University helped mold me into the person I am today," Dr. Brown said. "K-State took a small town farm girl and gave me the confidence to be able to live in Montreal, Canada; to preside over a group of professionals in Rotary; to mentor kids who need a little extra attention to keep them out of trouble; to testify in court against perpetrators of animal cruelty; and finally to raise three great children — all while balancing being a busy owner/practitioner. I need to thank my teachers and fellow students for giving me a solid base on which I have built my veterinary career."
VMAA presents Alumni Recognition Award to Dr. David A. Swerczek, DVM class of 1969, at annual meeting of Nebraska Veterinary Medical Association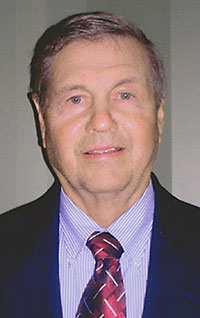 Dr. David A. Swerczek, Kearney, Nebraska, has been selected as the recipient of the 2016 Alumni Recognition Award for the winter meeting of the Nebraska Veterinary Medical Association being held in Kearney, Nebraska. The award was presented Jan. 22 by the Kansas State University Veterinary Medical Alumni Association in recognition for the time and effort devoted to advancing veterinary medicine and for being an exemplary role model for future alumni in a professional and community setting.
Dr. Swerczek was born in Cedar Rapids, Nebraska. He earned his doctor of veterinary medicine degree at Kansas State University in 1969 and has been employed by the USDA Food Safety and Inspection Service from 2001 to 2014 as an inspector in charge and supervisory public health veterinarian.
"I have always been very proud of the education I received at Kansas State University," Dr. Swerczek said. "I am honored to receive this award"
Upcoming Alumni Receptions
North American Veterinary Conference - Jan. 17, 2016, Orlando, Florida
Nebraska Veterinary Medical Association Meeting - Jan. 22, 2016, Kearney, Nebraska
Western Veterinary Conference - March 7, 2016, Las Vegas, Nevada
The Kansas State Veterinary Diagnostic Laboratory is hosting its 5th Annual Conference. This year's topic is Small Animal Dermatology. The conference will be held at the Bluemont Hotel in Manhattan on Feb. 6, 2016. The conference will include the following topics: Dermatoses of the Paws and Claws: You can lick these hands down!, Controversies and Dilemmas in Veterinary Allergies and Infections, Case Presentations of Common Dermatoses: Bring your phone. It's Interactive!, Parasites & Pruritus: A Practical Approach, and Feline Alopecia. There will be 6 hours of CE Credit available. Find out more information at: www.vet.k-state.edu/education/continuing/conferences/annual-conf16/
Questions about Alumni or CE events?
Contact: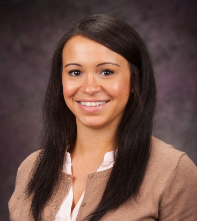 Ashley McCowan
Alumni and Events Coordinator
785-532-4833
amccowan@vet.k-state.edu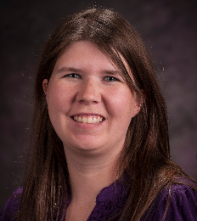 Dana Parker
Program Assistant
785-532-4528
dlaparker@vet.k-state.edu
Pet Friendly License Plate program in Kansas
The College of Veterinary Medicine has a new way to support shelter medicine in Kansas. The Pet Friendly license plate is available to Kansas residents statewide by visiting your local Kansas county treasurer's office.
See what the Pet Friendly plate looks like ...
News Ticker
More activities and accomplishments in the College of Veterinary Medicine:
Dr. Dean Richardson will be giving this lecture at the 50th anniversary of the Association of American Veterinary Medical Colleges being held in Washington, D.C., March 4-6.
Students in the International Veterinary Study Elective will be in Tanzania for two weeks. Dr. Rose McMurphy organized the computer fundraising event. It was a partnership with Affordable Computers and Technology for Tanzania (ACTT) to obtain computers for their labs. Dr. McMurphy's fundraising goal was $3K and $3060 was collected.
DCS received an estate distribution from a grateful client, Mary Jo Rahatz for $10K. She asked that it to be used for canine research.
The ophthalmology section received a $9K donation from their wish list to purchase the RETIport ERG System (ERG). The ERG is used to screen for normal retinal function prior to cataract surgery and to diagnose sudden acquired retinal degeneration syndrome (SARDS).
Dr. Elizabeth Davis spoke at the AAEP Convention in Las Vegas, Nevada. She led the round table discussion on infectious disease.
A group of DCS faculty attended a referring veterinarian event in Olathe, Kansas. The event was to thank the veterinarians in the area for referring their clients/patients to the VHC.
Dr. Mary Lynn Higginbotham was the guest editor for the final Veterinary Cancer Society Newsletter of 2015.
Dr. Melissa Nau and students, Mikaela Vetters and Alvin Hong were featured in an article published in the Manhattan Mercury. The exotics team has been providing ongoing treatment for broken wings for two eagles that arrived at Milford. The eagles are recovering at the Milford's Nature Center. This was a great teaching opportunity.
Dr. Brad Crauer was featured in The Riley County Humane Society December newsletter for keeping community cats out of shelters. This initiative represents an organized, community effort to trap free-roaming cats, and provide surgical sterilization, ear tipping for identification, and rabies vaccination. Cats are then returned to their environment. Dr. Crauer plans to be actively involved with a group from Topeka for the trap and release of community cats. From May-December, 2015, Dr. Brad Crauer reported that 42 senior year veterinary students have rotated through the 4th year shelter medicine elective rotation. They visited 11 different partnered shelter organizations 140 times and have conducted 2320 surgeries.

Fourth-year student Lindsey Perkins listens to a dog's heartbeat in the K-State Mobile Surgery Unit.

Márcio Gonçalves reminds everyone that the first TEDxMHK will be held Feb. 1 at the Student Union. In 2016, the TEDxMHK is themed after "Fueling Human Existence." TEDxMHK encourages attendees to see the many different perspectives that fulfill human needs ranging from technology and science to creativity and sustainability. Find more information at: http://tedxmhk.org/ and https://www.facebook.com/tedxmhk
Take the TEDxMHK Challenge: http://www.tedxmhk.org/wp-content/uploads/2015/10/TEDxMHKChallenge.pdf
Dr. Laxmi Uma Maheswar Rao Jakkula, research associate in Dr. Ganta's group, shared a couple of photos from the 2015 Conference of Research Workers in Animal Diseases where he received 1st place for his presentation on "Sequence Determinants Spanning -35 motif and Spacer Sequences Impacting Ehrlichia chaffeensis Sigma 70-Dependent Promoter Activity of Two p28 Outer Membrane Protein Genes." In the top photo, Dr. Jakkula is pictured in the middle with Dr. David Banfield (left) and Dr. Roman Ganta (right). In the bottom photo he accepts congratulations from Dr. Bill Stich.
Help remember Dr. Wally Cash with a donation to the scholarship in his memory!

A new memorial brick has been placed in Centennial Plaza to commemorate the late Dr. Wally Cash, longtime anatomy instructor. A scholarship fund has been started in memory of Dr. Cash. If you're interested in contributing to this fund, please contact the CVM's Development Office in 103 Trotter Hall or call 785-532-4378.
New Arrivals/Recent Departures
Click here to see the New Arrivals/Recent Departures at the CVM ...
Welcome to:
Hyun Joo, A&P, Research Associate
Dr. Jianzhong Yu, A&P, Assistant Professor
Caryn Felley, VHC, Senior Administrative Assistant
Dr. Megan Niederwerder, KSVDL, Clinical Assistant Professor
Emily Hedden, KSVDL, Research Assistant
Farewell to:
Dr. MichaelKenney, A&P, Professor/Department Head
Qing Sun, KSVDL, Research Assistant
Dr. Sivasai Balivada, A&P, Postdoctoral Fellow
Dr. Hitesh Pawar, A&P, Postdoctoral Fellow
Jerry Losey, CaTS, Computer Information Assistant
Katherine Molnar, KSVDL, Senior Administrative Assistant
Liwei Muench, DM/P, Research Assistant
Mary Girard, VML, Librarian I
Rhonda Riley, KSVDL, Admiistrative Assistant
Fatimah Alnuwaysir, KSVDL, Visiting Scholar


Lifelines is published each month by the Marketing and Communications Office at the College of Veterinary Medicine. The editor is Joe Montgomery, jmontgom@vet.k-state.edu.
Lifelines index

Download a printable version of Lifelines (this is condensed and has less information than above)