November 2019 - Vol. 14, No. 11
Top Stories
Hill's Pet Nutrition partnership adds dimensions to CVM
Healthy pets and nutrition education are key components of a partnership announced a year ago between CVM and Hill's Pet Nutrition.
One of the highlights of the partnership includes the addition of an internship dedicated to nutritional service and education at the Veterinary Health Center, which serves as the college's veterinary hospital.
Read more ...

Abby Ostronic, third-year student, and Dr. Vincent Michels, current VHC intern, participate in opportunities supported by Hill's Pet Nutrition.

Part of this internship includes the establishment of an obesity clinic for small animal veterinary patients.
"The objective of the K-State Obesity Clinic is to provide a structured program to help overweight dogs and cats reach their ideal body weight," said Dr. Elizabeth Davis, head of Clinical Sciences and interim director for the Veterinary Health Center. "The program offers six-month blocks of enrollment that include regular veterinary consults -- rechecks will occur every two to four weeks depending upon rates of weight loss."
Dr. Vincent Michels was hired as the Veterinary Health Center's primary care/nutrition intern.
"Dr. Michels will be overseeing the majority of the patients enrolled in the program," Dr. Davis explained. "For the more challenging cases, he will be able to consult with two of Hill's American College of Veterinary Nutrition board certified clinical nutritionists who are also adjunct faculty of the Department of Clinical Sciences."
This past summer, Hill's Pet Nutrition hosted a summer internship for current veterinary student Abby Ostronic, who is from Lenexa, Kansas, and is currently in her third year of studies at the CVM.
"Hill's was an incredible experience for me as I would recommend it to any other veterinary student in the future," Ostronic said. "I got the ability to see what daily life is like as an industry veterinarian and the immense number of roles that a veterinarian can have whether it is in marketing, education, finance, product development, research or many other areas that we are not exposed to during veterinary school. This internship really made me feel as though even though I was only at the company for three months I was able to make a big difference in their education protocol as well as Hill's has forever changed my perspective of possibly working as an industry veterinarian in the future."
"It was my pleasure to have Abby Ostronic as the first Global Professional Veterinary Affairs Summer Intern at Hill's Pet Nutrition." said Dr. Mark Brady, senior manager professional engagement.
Another aspect of the partnership includes the establishment of a new continuing education symposium to be held Dec. 7 at Frick Auditorium in Mosier Hall at the K-State CVM. This symposium features experts from Kansas State University's College of Veterinary Medicine, as well as professionals from the industry who will be lecturing on small animal nutrition. This symposium will include complimentary registration to professionals in the field who are looking to learn more about educating and communicating with pet owners to have healthy animals. Lunch and snacks will be provided.
ACVM names Dr. T.G. Nagaraja 'Microbiologist of the Year'
By Cheyenne Swoope
Dr. T.G. Nagaraja, University Distinguished Professor, has been named as the 2019 recipient of the prestigious "Distinguished Veterinary Microbiologist of the Year" by the American College of Veterinary Microbiologists (ACVM). This award was presented at the ACVM's annual meeting held Nov. 4 in Chicago.
Click to read ...

Dr. Amelia Woolums, president of ACVM, presents the microbiologist of the year award to Dr. T.G. Nagaraja.

"I am truly humbled by the award," Dr. Nagaraja said. "It is special because this recognition is from my peers. I have had a lot of help in my research career – some outstanding graduate students, very good laboratory help and excellent collaborators."
Dr. Nagaraja is a member of the Department of Diagnostic Medicine/Pathobiology faculty in the College of Veterinary Medicine. His appointment is 70% research and 30% teaching. Dr. Nagaraja's research expertise is in gut microbiology, focused primarily on the role of rumen microbes in function and dysfunction of the rumen, and on food borne pathogens, particularly Shiga toxin-producing Escherichia coli and salmonella in cattle. His research is a blend of basic and applied studies and involves collaborative interactions with epidemiologists, molecular biologists, pathologists and ruminant nutritionists.
Dr. Nagaraja's teaching responsibilities include veterinary bacteriology and mycology lecture and laboratory for sophomore DVM students, ruminant digestive physiology for freshman DVM students and two graduate courses, rumen metabolism and rumen microbiology. Additional responsibilities include serving as the veterinary college's director of the graduate programs in pathobiology and veterinary biomedical science.
Dr. Nagaraja and his graduate students have been responsible for several seminal findings, one of which includes describing that the feeding of distiller's grain was positively associated with prevalence of E. coli O157, a major foodborne human pathogen, in cattle. In addition, he and his associates were the first to identify and describe the role and importance of a toxin, called leukotoxin, produced by Fusobacteroum necrophorum that causes liver abscesses in cattle. His group also developed an experimental model to study liver abscess in cattle by inoculating F. necrophorum via ultrasound-guided, percutaneous catheterization of the portal vein, which allowed for the demonstration that leukotoxins can be used to protect the animal against liver abscesses. This led to the development of a USDA-licensed leukotoxoid-based vaccine to prevent liver abscesses in feedlot cattle.
Dr. Nagaraja has also developed experimental models to induce bloat and acidosis, two major digestive problems in cattle. The experimental models were instrumental for testing and identifying new compounds to control bloat and acidosis in feedlot cattle, describing the effects of antibiotics like lasalocid, monensin and virginiamycin on ruminal microbes and fermentation to better understand their modes of action.
Dr. Nagaraja and his associates have produced over 216 peer-reviewed articles, 115 invited national and international presentations, 19 book chapters, 20 review papers and symposium proceedings on food safety research, As a mentor, he has supervised 19 Ph.D., 21 master's and four Master of Public Health graduate students. His work has resulted in eight U.S. patents.
His many awards and honors include the Commerce Bank and WT Kemper Foundation Distinguished Graduate Faculty Award in 2018; Dr. Ron and Rae Iman Outstanding Faculty Award from the K-State Alumni Association in 2012; being named one of Kansas' top 150 scientists by Ad Astra Kansas in 2011; and the Irvin Youngberg Award for Applied Sciences, one of the Higuchi-KU Endowment Research Achievement Awards, in 2010. Nagaraja also received the 2001 Pfizer Animal Health Award for Research Excellence from the College of Veterinary Medicine.
The ACVM is a specialty organization recognized by the American Veterinary Medical Association for Certification of veterinarians with special expertise in microbiology. An ACVM diplomate is a veterinarian of good moral character who has satisfactorily completed the examination and has been elected to membership by a majority vote of the College's Board of Governors. Veterinary microbiology includes the fields of bacteriology, mycology, immunology, virology and parasitology as they apply to veterinary medical science.
Student receives prestigious scholarship
By Piper Brandt
Five veterinary students across the country received a $5,000 scholarship from Merck Animal Health, administered by the American Association of Equine Practitioners (AAEP) Foundation. Among the recipients is Haydan Vosburgh, a fourth-year student at CVM. The Merck Animal Health scholarship recognizes promising veterinary students committed to a career in equine medicine.
Click to read ...

Haydan Vosburgh, fourth-year student, plans to pursue a career in equine medicine.
"I am extremely grateful to have been awarded this scholarship from Merck Animal Health and the AAEP Foundation," Haydan said. "This award will help alleviate some of my financial burden from veterinary school and allow me to focus on pursuing my passion for equine medicine! I am excited to start the next chapter of my veterinary career and would like to thank Merck and the AAEP Foundation for providing this wonderful opportunity!"
"We are incredibly proud to support these five future equine veterinary students through our ongoing partnership with the AAEP and the AAEP Foundation," said Dr. D. Craig Barnett, Merck Animal Health director of equine technical services. "These students are exceptional leaders and I'm confident they will help move our mission forward by advancing the science of healthier animals in the years to come."
The awards will presented to the recipients Dec. 9 at the AAEP's annual convention in Denver, Colorado.
More Headlines
By Piper Brandt
The College of Veterinary Medicine's Dr. Michael Apley recently received a pair of accolades from the American Academy of Veterinary Pharmacology and Therapeutics (AAVPT) at its Biennial Symposium in Overland Park, Kansas. Dr. Apley, who is a professor of production medicine and clinical pharmacology, was presented with the AAVPT Service Award and elected as a Distinguished Fellow of the AAVPT.
Read more ...

Dr. Mike Apley displays a Distinguished Fellow certificate and Service Award he received from the American Academy of Veterinary Pharmacology and Therapeutics.
The Service Award is presented every other year to recognize exceptional and sustained service either to AAVPT or to the profession of veterinary or comparative pharmacology, or therapeutics, at large. The Distinguished Fellow is a membership category reserved for Fellows who have made an outstanding contribution to the field of veterinary pharmacology.
"It was wonderful to receive this recognition among many long-time friends and colleagues who have the same passion about the science of using drugs in animals," Dr. Apley said. "I hope that everyone has the same blessings as I have had — to be surrounded by multiple groups of colleagues sharing their expertise and experience in your field(s) of interest."
AAVPT President Dr. Virginia Fajt, who presented the honors, has worked closely with Dr. Apley as one of his former graduate students and in numerous professional endeavors.
"Dr. Apley has been a role model for how to provide service to the veterinary profession using his expertise as a clinical pharmacologist," Dr. Fajt said. "He has served multiple professional organizations by applying that expertise to important issues of policy, professional conduct and veterinary training."
Dr. Apley has conducted research on infectious disease, antibiotic efficacy and resistance, drug residues and applications of drugs in food animals. He is well known for his work with veterinarians and producers throughout the United States regarding the use of pharmaceutical drugs in food animals, as well as feedlot health.
A student of Kansas State University three times over, Dr. Apley earned a bachelor's degree in 1981, a DVM degree in 1987 and a Ph.D. in clinical pharmacology in 1992. He is a Diplomate and past president of the American College of Veterinary Pharmacology and a member and past president of both the Academy of Veterinary Consultants and the American Association of Bovine Practitioners. Since 2015, Dr. Apley has served on the Presidential Advisory Council on Combating Antibiotic-Resistant Bacteria under the U.S. Department of Health and Human Services.
Dr. Apley began his career in veterinary medicine with a general practice in central Kansas, and then moved to a feedlot consulting/contract research practice in Colorado. He later joined the faculty at Iowa State University College of Veterinary Medicine as a professor of veterinary clinical science. He left in 2005 and joined the Kansas State College of Veterinary Medicine, where he now teaches in beef production medicine, large-animal medicine and clinical pharmacology courses.
Zoo research and mentorship project continues
By Piper Brandt
A group comprising veterinary faculty, two interns, students and an alumnus recently finished a new round of anesthesia research and mentorship in a project at the Lincoln Zoo in Nebraska.
"This is the research internship project for Dr. Neta Ambar, our zoological medicine intern, and Dr. Nathan Boyd, our cardiology intern," said Dr. David Eshar, associate professor in companion exotic pets, wildlife and zoo animal medicine.
Read more ...

Dr. Neta Ambar, Dr. Nate Boyd, student Carolyn Mark and student Tori Matta, supervising anesthetized naked mole-rats in this project.
"The zoo veterinarian is Dr. Trenton Shrader, a 2015 K-State College of Veterinary Medicine graduate and director of medicine and conservation projects. Also assisting us were five CVM students: Carolyn Mark, Emma Bishop-Moser, John Doyle, Justin Yuen and Tori Matta."
Dr. Eshar said the project, now in its second year, received funding through the 2018 MCAT grant.
"The study is looking at the impact of an injectable anesthetic protocol on mole-rats," Eshar said. "This is a big challenge as their body weights are usually 30-60 grams."
"We are happy to continue the collaboration with the Lincoln Zoo, who is letting us work with a kept group of naked mole-rats that are undergoing their annual health evaluations," Dr. Eshar said. "This provides an advantageous opportunity to perform the study, eliminating the need for a separate operational setup and minimizing animal use and related costs. The novel data from this study will enhance the clinical knowledge of this animal species, thus contributing to the reputation and showing the professional commitment of K-State in promoting the growth of exotic mammal medicine knowledge."
One of the major goals at CVM is the mentoring of house officers and students, as well as promoting their professional development. This clinical research work will improve their clinical skills, provide research experience, and offer conference presentation and publication opportunities that will also support their application for future advanced training programs such as internships and residencies.
The Beef Cattle Institute (BCI) at Kansas State University and Bayer Animal Health recently teamed up to host a diverse group of 19 individuals from the cattle industry from Mexico. The group made up of veterinarians, cow/calf producers, feedlot managers and nutritionists, made the trip for a five-day training including on-site tours of local beef cattle operations and discussions with university experts in the classroom.
Click to read ...

A group of veterinarians, cow/calf producers, feedlot managers and nutritionists from Mexico participate in a five-day training at Kansas State University on beef production in the U.S.

The training was provided as an opportunity to create a dialogue with veterinarians and producers from Mexico about U.S. beef production practices as well as some of the similarities and differences in their own production practices. As part of the on-site tours, the group visited Tiffany Feeders near Herington, Kansas, Porter Cattle Company near Reading, Kansas, and the department of animal science facilities in Manhattan, which was hosted by Dr. Bob Weaber, professor in animal sciences and industry. To complement the operation visits, the group heard from extension specialists, university faculty and a registered dietician, and engaged in several group discussions.
Dr. Eduardo Ramirez España, veterinarian and technical manager for Bayer Animal Health Mexico, realizes the importance of his customers knowing the whole chain of the beef industry and worked with Drs. Brad White and Bob Larson of the BCI to facilitate the training.
"What I liked most about this training is that the professors are very open to share information with people," Dr. España said. "Some of our customers ask all kinds of questions and every time they answer. That's good because our customers feel very comfortable."
Alexandro Herrera Castro, a cow/calf producer and client of Bayer, found the training extremely valuable.
"It's been a great experience and we're always, always learning," he said. "I think that in this business we shouldn't have borders in our minds with information. We should be worldwide cattlemen, veterinarians, and doctors, and that's the way these doctors made us feel. They open our minds to different options, different information and different solutions."
Because the group was from various areas of Mexico, not only were there differences in practices between the U.S., but in their group as well.
"Even among this group from Mexico, they were not coming from the same environment, so they had some different production practices," Dr. Larson said. "I learned a lot just by listening to producers who are producing cattle in different environments and some of the challenges they have."
According to Castro, the impact of the training will be longstanding.
"I really think I'm going back to Mexico not only as a different cattleman, but as a different person," he said. "For me, that is priceless."
College announces 2019 class of Early Admission Scholars
A group of Kansas State University undergraduate students will have a special opportunity to fulfill their dreams of becoming veterinarians with their selection as the College of Veterinary Medicine's 2019 class of Early Admission Scholars. The college recognized these students on their selection in its Early Admission Program at a ceremony Oct. 25 in Trotter Hall.
Read more ...

The 2019 Early Admissions Scholars. Front row, from left: Regan Kerr, Shawna Kirk, Elayna Anderson, Kortnee VanDonge, Grace Gregg, Samantha LeBlanc, Ivy Schmid and Healy Funderburg; back row: Jacob Eyster, Gabriel Prater, Scotney Reichenberger, Serena Schotanus, Grace Connell, Chance Kopsa, Kaitlyn Desmond, Faith McDonald and Caleb Hildebrand..

Established in 1999, the Early Admission Scholars program recruits the best and brightest undergraduate students who are committed to studying veterinary medicine.

"The young men and women inducted into the Veterinary Scholars Early Admission Program represent the top 5% of Kansas State University students academically," said Dr. Callie Rost, College of Veterinary Medicine assistant dean for admissions. "Being selected for this program once they meet academic and experiential requirements guarantees them a position in the Doctor of Veterinary Medicine program. Early Admission students must complete semester, yearly and programmatic requirements before entering the DVM program. The K-State College of Veterinary Medicine is elated to welcome the new class of Veterinary Scholars."

The following students, all animal sciences and industry majors, most in the pre-veterinary medicine or bioscience/biotechnology track, are members of the 2019 class of Early Admission Scholars:

Gabriel Prater, Abilene; Chance Kopsa, Beloit; Samantha LeBlanc, Bucyrus; Kortnee VanDonge, Holton; Jacob Eyster, Humboldt; Regan Kerr, Overland Park; Grace Gregg, Rose Hill; Caleb Hildebrand, Stafford; Shawna Kirk, Tonganoxie; and Scotney Reichenberger, Wichita.

From out of state: Serena Schotanus, Tipton, California; Healy Funderburg, Springfield, Illinois; Kaitlyn Desmond, Damascus, Maryland; Ivy Schmid, Bellwood, Nebraska; Grace Connell, Friendswood, Texas; Faith McDonald, Frisco, Texas; and Elayna Anderson, Wichita Falls, Texas.

Successful candidates in the Early Admission Scholars program must maintain a 3.3 grade point average during completion of the science prerequisites and complete the 64 hours of prerequisites by the end of the spring semester prior to beginning the Doctor of Veterinary Medicine curriculum in the fall, and submit graduate record examination scores. The science courses on the prerequisite list must be completed at K-State. In addition, candidates must strengthen their veterinary experiences, attend K-State events and participate in volunteer work.

The College of Veterinary Medicine assigns a veterinary student mentor to each Early Admissions Scholar to stimulate career and academic development and to provide orientation and access to college activities. The pre-veterinary students attend regular meetings during the academic year to develop a sense of community and share their progress.

"The timeline for applying has changed this year," Dr. Rost said. "Current high school seniors interested in applying for the Early Admission Program can apply now until Feb. 1, 2020. Interviews will take place soon after and decisions will be communicated by March 2020."

Information on how to apply for the program, including a link to a PDF on program requirements, is available at vet.k-state.edu/admissions/early-admit/index.html.
Regular features
Alumni Events, Development and Continuing Education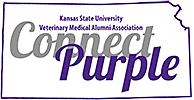 The Veterinary Medical Alumni Association organizes alumni receptions at several of the national annual conferences plus continuing education events and more. This month's section includes announcements about two upcoming Continuing Education opportunities, the Cat Town final game schedule, and updates on recently departed alumni.
Read more ...
8th Annual Horse Care 101
Get Winter Prepped. Horse Tips from Horse Experts to help you provide the best for your horse this winter!
Veterinary Health Center at Kansas State University
1700 Denison Ave.,
Manhattan, KS 66506
Saturday, Nov. 23; check in opens at 7:15am, program runs 8am - 3:30pm. Lunch and snacks provided.
Clinical Nutrition Symposium for Small Animal Veterinarians
Join small animal nutrition experts for a day of continuing education to learn more about topics related to small animal nutrition, including the GI microbiome, pet obesity, coaching owners through selecting a pet food, and communication skills to gain recommendation compliance.
Saturday, Dec. 7 at 9:15am

Frick Auditorium, Kansas State University
Cat Town U.S.A.
The final Cat Town will be coming up after Thanksgiving. Meals are served two hours prior to kickoff time. Go to the Cat Town Page closer to game day when the kickoff time will be announced.
Date
Opponent
Time (CST)
RSVP Link

Nov. 30

Iowa State*

Cat Town: TBA
Kickoff: TBA

---

*Conference Games
In Memoriam - Recently Departed Alumni
Dr. Richard Duane Holder, DVM 1953
Dec. 22, 2018

Dr. Glenn Edward Hoskinson, DVM 1957
Oct. 9, 2019

Dr. Darrell Lee Salsbury, DVM 1965
Oct. 14, 2019

Dr. J. Eileen Warner, DVM 1968
Nov. 14, 2019

Dr. Steve Stockham, DVM 1972
Nov. 14, 2019

Dr. William E. Moore, former faculty member in clinical pathology for more than 30 years
Nov. 1, 2019



Questions about Alumni or CE events?
Contact: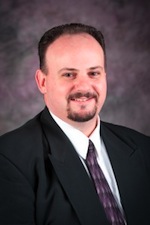 Tony Ballard
Alumni and Events Coordinator
785-532-4833
tballard@vet.k-state.edu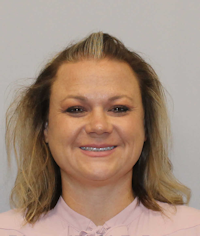 Sarah Keatley
Event Coordinator
785-532-4528
keatley@vet.k-state.edu
News Ticker
More activities and accomplishments in the College of Veterinary Medicine:
The annual RITA (Rabies in the Americas) Conference, held in Kansas City, had around 240 attendees. RITA is an international scientific annual meeting for learning of the latest developments in the rabies field as well as networking with others.
Dr. Jim Carpenter was awarded the 2019 Oxbow Quest Award in recognition of his excellence in the field of exotic mammal medicine and care. He was also presented with an Honorary Lifetime Membership Award by the Association of Avian Veterinarians. The honors were presented at the 2019 ExoticsCon in St. Louis, Missouri.
Dr. David Eshar presented, "Plasma Refractometric TS & TP by the Biuret Assay Comparison in Pet Rabbits and Ferrets" at Exoticscon in St. Louis, Missouri.
Dr. Brian Lubbers attended the Zoetis Antimicrobial Resistance surveillance meeting Oct. 1-4 and presented, "Veterinary Breakpoint Development." Dr. He also presented, "Cumulative antibiogram presentation from CLSI M39" and "Case scenarios to highlight opportunities for laboratories to aid in veterinary stewardship" at the American Association of Veterinary Lab Diagnosticians Mini-Symposium Oct. 23-25.
Drs. Hans Coetzee, Michael Kleinhenz, Butch KuKanich, Abbie Viscardi and Brad White, as well as Ally Fitzgerald, class of 2021, participated in the second biennial Pain in Animals (PAW) Workshop held at the NIH campus in Bethesda, Maryland. The focus of the meeting was cross-species assessment of acute pain.
Dr. Mike Kleinhenz presented two posters at the National Institutes of Health Pain in Animals Workshop on Oct. 2-3. Posters presented were, "The Impact of Transdermal Flunixin Meglumine on Biomarkers on Pain in Calves when Administered at the Time of Surgical Castration without Local Anesthesia" and "Development and Evaluation of Two Different Lameness Models in Goats."
Dr. Liz Santschi presented, "Radiography of the stifle from 6-18 months" and "Treatment of SBC with screws" panel discussion at the World Equine Veterinary Association Meeting in Verona, Italy, Oct. 2-5.
Dr. Chris Blevins and Ashley VanMeter worked the VHC equine booth at the American Royal Hunter Jumper Horse Show in Kansas City, Missouri, Oct. 6-12.
CVM's shelter medicine program was involved in an outreach event at the subdivision of Lakeshore Estates in partnership with Topeka Community Cat Fix. They trapped, spayed/neutered and vaccinated 115 cats in the community.
Mal Hoover, CVM medical illustrator, was elected to become the new secretary of K-State's Chapter of Phi Kappa Phi, the nation's oldest and most selective multidisciplinary collegiate honor society. Dr. Justin Kastner, associate professor in the Department of Diagnostic Medicine/Pathobiology, currently serves as the chapter's president.
VHC staff shows their Halloween spirit


The halls of the VHC became quite spooky in honor of Halloween. Pictured above, the necropsy receiving staff dresses up to show their rendition of Shark Week: Jane Keller (Monday), Kim Malo (Tuesday), Shawna Nehls (Wednesday), Kimberly Glotzbach (Thursday), Kelsey Wohletz (Friday) and Cait Kasper (Saturday).

"Spooky Season" within the CVM was a huge success this year as many came dressed in Halloween attire and costumes. Staff Council Member Jodee Webster came dressed as a chicken (top left). Dr. Diane Mason from anesthesiology dressed in festive colors (top right). The radiology group also celebrated the occasion (left to right) Erin Hennessey, Erica Chavez-Peon, Nicky Cassel and Hannah Turner (bottom left). The Grim Reaper, Joanna Berg, made a visit this Halloween (bottom right).

The Staff Council dressed in festive costumes and held a trick-or-treat event allowing people to pick up some of their favorite Halloween treats.
Purple Pantry
The CVM recognizes food insecurity is a reality for a proportion of our students, house officers and staff. At the university level, this challenge has been addressed by Cats Cupboard, but it is underutilized by CVM personnel due to distance and hours of operation. The CVM has worked with Cats Cupboard to establish a satellite food pantry in the CVM called the Purple Pantry. The Purple Pantry takes food donations at 001 Trotter Hall.
Examples of recommended non-perishable food items for donation: Canned tuna, canned chicken, canned beans (black, pinto, garbanzo), peanut butter, whole wheat pasta, plain oatmeal, plain cream of wheat, brown rice, quinoa, canned vegetables, canned fruit, tomatoes (diced, sauce, paste), canned soup, granola bars, cooking oils, and microwave meals.
A giving link has been also set up for the Purple Pantry where you can make financial donations to support this effort: https://give.evertrue.com/ksu/purplepantry
Thank you for supporting CVM family members in need!
New Arrivals/Recent Departures
Click here to see the New Arrivals/Recent Departures at the CVM ...
Welcome to:
Carrie Fiest, Veterinary Diagnostic Laboratory, Research Assistant
Camille McFadden, Veterinary Health Center, Veterinary Nurse III
Reagan Johnson, Veterinary Health Center, Pharmacy Technician
Bailey Strickland, Veterinary Health Center, Veterinary Assistant
Rachel Wright, Veterinary Health Center, Veterinary Nurse III
Farewell to:
Beibei Li, Veterinary Diagnostic Laboratory, Research Assistant
Chalanda Adeyiga, Veterinary Health Center, Client Services Assistant
Carlo Anselmi, Clinical Sciences, Clinical Assistant Professor
Sara Correia Dias, Clinical Sciences, Clinical Assistant Professor
Carrie Fiest, Veterinary Diagnostic Laboratory, Client Services - Accessioning
Camille McFadden, Veterinary Health Center, Veterinary Nurse III
Hyun Joo, Anatomy & Physiology, Assistant Scientist
Pritam Sidhu, Anatomy & Physiology, Research Assistant Professor
Lifelines is published each month by the Marketing and Communications Office at the College of Veterinary Medicine. The editors are Joe Montgomery, jmontgom@vet.k-state.edu, and Piper Brandt, pnbrandt@vet.k-state.edu.
Lifelines index

Download Lifelines LITE (this is a condensed legal-sized PDF and has less information than above)