September 2019 - Vol. 14, No. 9
Top Stories
AAVPT presents awards to professor and pupil
By Piper Brandt
Dr. Butch KuKanich, professor of veterinary clinical pharmacology and assistant head of the Department of Anatomy and Physiology, along with his graduate student Ally Fitzgerald, a third-year veterinary student from Lakewood Ranch, Florida, were chosen as recipients of prestigious awards from the American Academy of Veterinary Pharmacology and Therapeutics at its Biennial Symposium on Aug. 24.
Click to read ...
Dr. KuKanich received the AAVPT Teaching Award, given in recognition of significant teaching activities in veterinary clinical pharmacology and therapeutics. The award is presented every other year during the AAVPT Biennial Symposium to recognize exceptional and sustained service either to AAVPT, or to the profession of veterinary, comparative pharmacology, or therapeutics at large.

Dr. Butch KuKanich receives the AAVPT Teaching Award from Drs. Virginia Fajt and Rob Hunter, president and president-elect of the American Academy of Veterinary Pharmacology and Therapeutics.
"I am honored to receive this award." Dr. KuKanich said. "I believe that our primary job as faculty is to teach veterinary and graduate students, which makes this award so meaningful. The night was even more rewarding since two outstanding KSU veterinary students, Ally Fitzgerald and Ron Orchard were with me, presenting our research at the symposium."
Dr. KuKanich earned a Doctor of Veterinary Medicine degree from the Virginia-Maryland Regional College of Veterinary Medicine in 1997. After four years in private practice, he entered the Ph.D. in comparative biomedical sciences program at North Carolina State University that he completed in 2005. He is a diplomate of the American College of Veterinary Clinical Pharmacology (ACVCP). Dr. KuKanich has been on the faculty in the College of Veterinary Medicine at K-State since 2005.
Dr. KuKanich's research interests include improving pain treatment in animals, drug interactions and drug metabolism.

Dr. KuKanich congratulates Ally on being chosen for the ACVCP/AAVPT Graduate Student Research Award for her oral presentation, "Evaluation of a Novel Opioid Formulation Containing an Abuse Deterrent in a Clinical Trial of Dogs Undergoing OHE."
Ally Fitzgerald, Dr. KuKanich's research scholar, won the ACVCP/AAVPT Graduate Student Research Award for her oral presentation, "Evaluation of a Novel Opioid Formulation Containing an Abuse Deterrent in a Clinical Trial of Dogs Undergoing OHE." In this clinical trial, Ally worked alongside Dr. KuKanich where she assisted with initial patient exams, surgical preparation and subsequent evaluations and data collection. Ally participated through the Veterinary Research Scholars Program at KSU.
"It is such an honor to have been chosen for this award!" Ally said. "I am immensely grateful for the opportunity to present our research findings at the AAVPT Biennial Symposium and learn from leading veterinary pharmacologists. I thoroughly enjoyed working with Dr. KuKanich and the rest of the research team on this project. I gained a true appreciation for the large-scale impact clinical research can have on the veterinary profession as a whole. I hope to see this methadone formulation available to veterinarians around the country!"
The Graduate Student Research Award is given every year to recognize research excellence in clinical and/or basic pharmacology for residents and graduate students.

Dr. KuKanich checks in with Ron Orchard and Ally Fitzgerald during the research poster presentations at the conference.
CVM students participate in unique summer opportunities
By Piper Brandt
This summer, CVM students traveled near and far to participate in unique classes, tours and internships. Three second-year students, Tyler Blackwood, Cassandra Kroncke and Tori Matta were among many who experienced a wide array of opportunities available to veterinary students.
Read more ...

Second-year student Tyler Blackwood shares his view on horseback as he works with cattle at Kinsely Feeders.
Tyler interned at Kinsley Feeders near Kinsley, Kansas, where he gained insight on the feedlot sector of cattle medicine.
"I like the large numbers, the herd health protocols and the preventive medicine aspect of the field, as well as the concentration of numbers that one deals with on a day-to-day basis," Tyler said. "Being constantly surrounded by cattle is a feeling that cannot be replicated."
Tyler worked in all departments of Kinsley Feeders, including the hospital, feed mill, office and maintenance departments, which gave him an inside view of the cattle industry.
"At this point, I can walk onto a feedyard and know where I need to go, have an idea of what is going on and where, and understand what those people are experiencing," Tyler said. "I can hold an educated conversation with a general manager or cattle foreman and to me, that's huge."
After graduation, Tyler hopes to become a feedlot consultant.

Second-year student Cassie Kroncke bonds with some puppies/future military working dogs at Lackland Air Force Base in San Antonio.

Cassandra visited the Department of Defense's Holland Military Working Dog Hospital at Lackland Air Force Base in San Antonio, Texas, where she shadowed Lt. Col. Matt Takara, a board certified internal medicine veterinarian.
The Holland Military Working Dog Hospital is responsible for providing comprehensive veterinary care for all military working dogs at the base, as well as care for working dogs worldwide.
"During this opportunity, I learned about how veterinary work is completed in the military as well as different opportunities available to veterinarians in the military," Cassandra said. "There are multiple opportunities to travel to other countries to connect with people of different cultures and to provide communities with the best possible veterinary care."
Among the dogs receiving care at the hospital are the Transportation Security Administration (TSA) dogs undergoing training as part of the National Explosives Detection Canine Team Program.
"Everyone working in these hospitals genuinely cares for these animals and you can definitely see that in their day-to-day activities with them," Cassandra said. "I am certain I will join the Veterinary Corps after graduation to work with these animals."

Tori Matta, second-year student, helps monitor a sedated wild elephant in South Africa.

Tori, an aspiring zoo veterinarian, travelled to India through the International Veterinary Study Tours elective.
"I have always wanted to travel to India so I jumped at the chance," Tori said. "Our group got to experience many different aspects of veterinary medicine including a veterinary college, a state government hospital, a shelter, livestock farms, two zoo hospitals and a wildlife rehabilitation center."
Tori and the rest of the group visited two cities, Bangalore and Mysore, to participate in hands-on activities with animals native to India.
"In addition to gaining knowledge about veterinary practices in India, we were able to experience the culture," Tori said. "We visited many tourist sites such as the Bangalore Capital building, Mysore Palace and a Hindu temple. We also had the honor to be invited into two different families' homes for a meal."
Tori also traveled to South Africa for a wildlife conservation medicine course through WildlifeVets, an organization that manages wildlife capture practices and offers courses for veterinarians and students.
"In my future career, I would love the opportunity to travel to different countries to consult with zoos and maybe even engage in some wildlife work," Tori said. "This experience further fueled my desire to pursue international veterinary medicine."
2019 US-China Joint DVM Program Homecoming
Kansas State University's U.S.-China Joint DVM Program recently celebrated its largest graduating class during the annual homecoming event held May 29 and 30.
Study confirms possible danger of imported feed contaminated with African swine fever virus
By Piper Brandt

A new study conducted by veterinary researchers at Kansas State University sheds new light on a threatening swine disease: African swine fever or ASF. The research team, headed by Dr. Megan Niederwerder, assistant professor in diagnostic medicine and pathobiology, looks at the degradation of African swine fever virus in animal feed ingredients to understand the potential for disease spread through contaminated feed.
Click to read ...
Up to now, data has been limited. Dr. Niederwerder's latest study titled, "Half-Life of African Swine Fever Virus in Shipped Feed," examines the possible risk of African swine fever virus spreading to the United States through imported feed.
The article, which has just been published in the journal Emerging Infectious Diseases, provides more accurate half-life measurements that confirm the virus can survive a simulated 30-day transoceanic voyage in contaminated plant-based feed and ingredients.

(stock photo by Florian Rieder - unsplash.com)



"This study provides additional evidence supporting the potential risk that feed may play in the transboundary movement of African swine fever," Dr. Niederwerder said. "Our latest work provides robust half-life estimates, which include standard errors and confidence intervals, and characterizes the stages of viral decay over time for ASFV in animal feed ingredients."

Detailed analysis shows that the half-life of African swine fever virus in feed ranges from 9.6 to 14.2 days after exposure to varying temperature and humidity conditions simulating transoceanic shipment. This means it would take approximately two weeks for the total viable virus concentration to decay by half its original count under the conditions of a transatlantic voyage. Dr. Niederwerder states that all feed matrices provided a more supportive environment for viral stability when compared to media, where the shortest half-life was calculated.

The new study expands on Dr. Niederwerder's previous work confirming the likelihood of African swine fever transmission through feed and can be used to implement science-based management practices such as storage time to reduce this risk.

"Transmission of swine viruses through feed has been recognized as a risk since around 2013, but the probability of ASFV infection through plant-based feed was unknown until our publication earlier this year," Dr. Niederwerder said. "Our research reports novel data and important quantitative information that can be incorporated into risk models for introduction and mitigation of ASFV through imported feed ingredients."

Over the last year, ASFV has emerged on new continents and spread to historically negative countries. If the virus can survive shipments overseas, this provides an opportunity to infect swine in the United States and other countries through imported feed, which would be devastating to U.S. pork production.

"African swine fever virus is a rapidly spreading and emerging transboundary animal disease that threatens pork production and human food security worldwide," Dr. Niederwerder said. "The emerging threat of ASFV being introduced into the United States is staggering and significant efforts are focused on preventing entry."

African swine fever is now considered endemic in China, where the world's largest population of pigs live. Chinese production of pork is estimated to be cut by 25% by the end of the year. The disease has also spread to several other Asian countries and recently to Western Europe.

Funding for the study was provided by the Swine Health Information Center and the State of Kansas National Bio and Agro-defense Facility Fund. Co-authors on the publication include Ana Stoian, doctoral student in pathobiology; Dr. Jeff Zimmerman, professor at the Iowa State University College of Veterinary Medicine; Ju Ji, doctoral student in statistics at Iowa State University; Trevor Hefley, assistant professor of statistics at Kansas State University; Dr. Scott Dee, veterinarian with Pipestone Veterinary Services; Dr. Diego Diel, associate professor at the Cornell University College of Veterinary Medicine; and Dr. Bob Rowland, professor of diagnostic medicine and pathobiology at Kansas State University.
More Headlines
Timely Health Alerts from Dr. Susan Nelson
With fall approaching, Dr. Susan Nelson, clinical professor and veterinarian at the Veterinary Health Center, says homeowners and pet owners need to be cautious of bats, which are a leading transmitter of rabies. Case in point, she said a bat just found in a Manhattan residence has tested positive for rabies.
Read more ...
"Bats are more active this time of year, which means there is an increased chance of exposure to them," Dr. Nelson said. "While bats are essential for our ecosystem and most bats are harmless, we need to remember that in some situations, bats can be a threat to our health. Any possible contact with bats by people or pets needs to be taken seriously."

According to the Centers for Disease Control, bats are responsible for roughly 7 in 10 rabies deaths among people who are infected with the rabies virus in the U.S. The CDC says many people do not realize bats can transmit rabies and don't seek treatment when exposed to one. People also often don't know that they have been bitten or scratched by a bat because of the small wounds they leave.

(stock photo by Todd Craven - unsplash.com)


Bats also are a problem for animals, accounting for one-third of the 5,000 rabid animals that are reported in the U.S. each year.

If a bat is found in your residence, Nelson recommends having the mammal tested for rabies in the following situations:

• When you are scratched or bitten by a bat.

• When you handled a bat with your bare hands.

• When you woke up and found a bat in your room.

• When unattended young children are found in the same room with a bat.

• When mentally impaired or intoxicated people are found in a room with a bat.

It is important to take these situations seriously as rabies is almost always fatal after symptoms appear, despite treatment efforts, Dr. Nelson said.

"The bottom line is if an individual who cannot communicate that they had contact with a bat or doesn't remember or know if they could have had contact and are found in a room with a bat, they are considered exposed," Dr. Nelson said. "And because pets can't communicate this to their owners either, they are also considered exposed if found in a room with a bat."

If you find a bat in your residence, Nelson said the best thing is to carefully catch the bat without touching it and take it to your local veterinarian for rabies testing submission. "We are fortunate enough to have the Kansas State University Rabies Laboratory in our own back yard, as they are only one of a handful of labs that do this type of testing."

"Possible exposure to rabies is an urgent situation, but not an emergency in most situations," Dr. Nelson said. "What this means is that one can typically wait to receive post-exposure treatment until after the testing results are in, but there are some situations where it will be started right away."

Typically, it takes only a few days or less to receive test results. But if the bat is unavailable or unsuitable for testing, post-exposure treatment will likely be recommended in the above situations, Dr. Nelson said, adding that ultimately, your personal physician and/or local health authorities will determine if and when post-exposure treatment is needed.

To protect pets safe from bat exposure, Dr. Nelson said it's important to keep their rabies vaccinations current — even indoor-only pets as bats are often found in the house and cats and dogs love to chase a live flying object.

If there is possible exposure to rabies, the pet should be taken to your veterinarian within 96 hours and have a rabies booster if the bat is unavailable for testing, Nelson said.

"If the bat is available for testing, there's time to wait and see if a booster is needed," Dr. Nelson said. "But if your pet is not vaccinated against rabies or not current on its rabies vaccine, your veterinarian will discuss options for vaccination and/or quarantine based on its current vaccination status."

Dr. Nelson added that some quarantine situations can last up to six months.

"Respect bats and what they do for our environment, but do take any possible exposure seriously," Dr. Nelson said. "And if you happen to overhear someone talking about any situations that could be considered as a possible exposure to a rabid bat for them or their pet, do them a favor and recommend they submit the bat for testing or seek the advice of their physician or veterinarian if it is not available for testing. Who knows, you may just save a life."
Aw, shucks: Corn on the cob no treat for dogs
Corn on the cob is a treat that many people enjoy each summer. But Dr. Susan Nelson says don't share that cob with your dog. While eating kernels of corn generally does not pose a health risk for most dogs, the corn cob can be a problem if the dog ingests it.
Read more ...
Dr. Nelson said the problem is one veterinarians most often see in the summer and fall when corn on the cob is most popular.

"Dogs are attracted to corn cobs due to the good-tasting corn kernels and the cob itself," Dr. Nelson said. "The cob is something they love to chew on, and while some dogs may chew it up into tiny pieces, others attempt to swallow it whole or swallow large pieces of the cob."

Swallowing the cob or pieces of the cob often causes a life-threatening obstruction of a dog's gastrointestinal tract, Dr. Nelson said, adding that the smaller the dog, the smaller the piece of cob that can cause this to happen. Corn cobs also are not digestible, so if there is an obstruction of the gastrointestinal tract, abdominal surgery is usually needed to remove it.


Radiograph reveals corn cobs in GI tract (composite illustration by Dr. David Biller, professor and section head of radiology).
"If smaller pieces of cob are in the stomach, they can sometimes be endoscopically removed," Dr. Nelson said. "But if dogs do not have the cob or pieces of cob causing the obstruction removed, it is usually fatal. Dogs that are brought to a veterinarian after they have been showing symptoms will also sometimes not survive, even with surgery."

Signs that your dog may have an obstruction caused by a piece of corn cob or is experiencing other problems due to ingesting corn or corn on the cob include vomiting and/or dry heaves; diarrhea; straining to have a bowel movement; decreased or no appetite; a painful abdomen — or belly; lethargy or reluctance to play; or seeking seclusion. If you see any of these signs in your dog, Dr. Nelson says to have it seen by a veterinarian immediately.

Dr. Nelson recommends keeping all corn cobs safely away from dogs.

"Make sure the container in which you keep corn cobs is in an area where dogs do not have access to or the cobs are in a secured container or locked cabinet," Dr. Nelson said. "Remember, dogs can be very good at opening doors, lids, etc."

If your dog does sneak a cob, take it away immediately, Dr. Nelson said. If the dog will not give up the cob or tries to bite you if you, attempt to take it away, offer the dog an even more desirable treat or toy and then get the cob when the dog drops it to take the other offering.

While corn cobs can be dangerous for dogs, corn itself is used as a protein source in many dog foods. Nelson said that contrary to popular belief, dogs can utilize nutrient sources that come from corn as their digestive tracts have evolved over the years to allow it because of their close association with humans and what we eat.

These pieces of corn cob were removed from a dog's gastrointestinal tract during surgery recently at the Veterinary Health Center at Kansas State University. Photo courtesy of Dr. Emily Klocke, small animal surgeon at the Veterinary Health Center.
However, there are certain situations where corn can be problematic.

"If dogs have a corn allergy, which is not very common, then corn should be avoided," she said "Corn that has added butter on it can put some dogs at risk for developing pancreatitis, which can be fatal in some circumstances. Corn with added salt can also be a problem for dogs with medical conditions such as congestive heart failure."

Dr. Nelson suggests not feeding your dog corn.

"If they learn to like corn, they will be more persistent at trying to get to it," she said. "But if you do decide to feed them corn, make sure to cut the kernels off the cob first, and only feed a small amount."
A new sign on the K-State campus helps commemorate a piece of veterinary medical history that dates back more than 100 years. A standard green and white street sign has been installed east of Coles Hall and denotes a small and obscure stretch of road that gracefully winds north from Jardine Road and up the hill behind the Equine Performance Testing Center.
Click to read ...
To the south, the road provides an entrance to parking and loading areas behind Call Hall and Weber Arena.

The road originally led to a facility that was part of the College of Veterinary Medicine known as the Serum Plant.

Historical photo of the Serum Plant, which ceased operations in 1948.
"The Serum Plant was established more than 100 years ago and used to produce anti-hog cholera, or classical swine fever serum until 1948," explained Dr. Jishu Shi, professor of immunology and director of the U.S.-China Center for Animal Health. "It was an important part of the early days of veterinary medicine in Kansas and our veterinary school."
The street name is eponymous with the Serum Plant.
"Serum Plant Road crossed the K-State campus site for the National Bio and Agro-defense Facility," said Ron Trewyn, Kansas State University's full-time liaison to the National Bio and Agro-defense Facility. "The fact that production of hog cholera antisera began on that road in 1908 is serendipitous, since the disease is now known as classical swine fever, which is on the NBAF research list. Thus, K-State has been doing NBAF research on the NBAF site for over 110 years and it continues today in the BRI."

Ron Trewyn, Kansas State University's full-time liaison to the National Bio and Agro-defense Facility, uses a slide that highlights the location of NBAF in connection to the historical site of the Serum Plant.
Dr. Shi felt it was important to remind people about this part of the university's history, so he submitted a request and received quick help thanks to Jack Carlson, project manager in planning and larger projects, and others in facilities maintenance at the Division of Facilities.
"In my interactions with research funding agencies and other stakeholders of NBAF and the university, many people have a strong interest in knowing where the serum plant was," Dr. Shi said. "However, there was no street sign for the Serum Plant Road on campus. I would love to show our guests where the old serum plant was — the heart of CSF research at K-State 100 years ago — so the new street sign will be very helpful for us to show K-State pride in CSF research history."
Trewyn has included imagery of the sign as part of a Powerpoint slide on NBAF. Dr. Shi has also shared pictures of the new sign.
"Although the serum plant is no longer here anymore, the symbol — Serum Plant Road — has a new life and more meaning to K-State now," Dr. Shi said. "The NBAF campus is very close to or on where the old serum plant was. More importantly, researchers like me have begun to work on CSF in the last few years at K-State's Biosecurity Research Institute and are preparing for future CSF research in the NBAF building."
Dr. Shi said the Serum Plant's history has significance beyond K-State.
"This street sign will undoubtedly strengthen our reputation as an outstanding research institution for high consequence animal diseases such as CSF," Dr. Shi said. "It will ultimately help researchers like me to secure more research funding from federal and state agencies and animal health industry partners."

The current-day corner of Jardine Drive and Serum Plant Road, where the new street sign is located.
K-State Rabies Laboratory to host international conference in Kansas City
A special 30th anniversary will be celebrated with purple presence this year in Kansas City. A group of scientists from the Kansas State University Rabies Laboratory are serving as lead planners for Rabies in the Americas, or RITA.
Read more ...
"We're 'jazzed' to host this year's RITA conference in Kansas City!" said Dr. Susan Moore director of the Rabies Laboratory. "Last year, we attended the conference in Argentina. This year the conference is being held from Oct. 27 through Nov. 1 in the heart of the U.S. at the 'Show Me' state, where people can experience Kansas City's world famous barbecue, fountains, jazz and Arrowhead Stadium!"
RITA is an international scientific meeting that has been held annually since 1990, the focus of which is the presentation and discussion of developments in rabies research, surveillance, control and prevention. Conference participants include researchers, academics, regulators, students, and medical, public health, and veterinary professionals, among others.
"The RITA conference provides unparalleled opportunities for learning of the latest developments in the field of rabies, for networking with colleagues from around the world, and for raising the profile of sponsoring agencies on the world stage," Dr. Moore said. "As rabies is a zoonotic disease, this conference is an excellent forum for the productive interactions between veterinary and public health professionals promoted by the One World, One Health philosophy."
Joining Dr. Moore on the planning committee are Dr. Ram Raghavan, Chandra Gordon, Rolan Davis and Beth McQuade who work in the Rabies Laboratory and Kansas State Veterinary Diagnostic Laboratory.
"Our committee, which includes several international experts, is currently planning a very informative program to include innovative technology, intriguing research, and updated protocols and procedures, along with several activities to highlight what Kansas City has to offer," Dr. Moore said.
The first conference was held in Atlanta, Georgia, after which RITA has grown from a small meeting of like-minded colleagues to a well- recognized, international event of value to scientists and technicians who work in the rabies field. Historically, hosting of the RITA conference has been shared amongst Mexico, the United States, Canada, Brazil and Caribbean countries.
"It is now the longest running and largest conference specific to rabies in the world," Dr. Moore said.
RITA attracts between 250-400 delegates from across the globe, not just from the Americas. Other meetings of importance are often held in tandem with RITA, including the North American Rabies Management Plan annual meeting and REDIPRA (Reuniones de Directores de los Programas Nacionales de Control de Rabia en América Latina).
Regular features
Alumni Events, Development and Continuing Education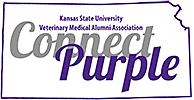 The Veterinary Medical Alumni Association organizes alumni receptions at several of the national annual conferences plus continuing education events and more. This month's section includes photos from our alumni recognition award at Fetch dvm360 in Kansas City, plus the Cat Town season schedule, and updates on recently departed alumni.
Read more ...
Fetch dvm360 Conference alumni reception is a real 'howl'

Dean Bonnie Rush introduces Dr. John Voegeli, DVM class of 1980, who was chosen for the alumni recognition award the Fetch dvm360 Conference in Kansas City. The reception was held at Howl at the Moon, an establishment located in Kansas City's Power and Light district.

Dean Rush presents the alumni recognition award to Dr. Voegeil outside the restaurant for a quick photo. You can see Dr. Voegeli's bio online.
Cat Town U.S.A.

Cat Town U.S.A. provides a special opportunity for the K-State College of Veterinary Medicine family to come together prior to home football games. Meals are served two hours prior to kickoff time.
Date
Opponent
Time (CST)
RSVP Link

Oct. 5

Baylor*

Cat Town: TBA
Kickoff: TBA





Oct. 19

TCU*

Cat Town: TBA
Kickoff: TBA

Oct. 26

Oklahoma*

Cat Town: TBA
Kickoff: TBA

Nov. 16

West Virginia*

Cat Town: TBA
Kickoff: TBA

Nov. 30

Iowa State*

Cat Town: TBA
Kickoff: TBA

---

*Conference Games
In Memoriam - Recently Departed Alumni
Dr. M. Vern Shires, DVM 1955
Aug. 01, 2019
Questions about Alumni or CE events?
Contact: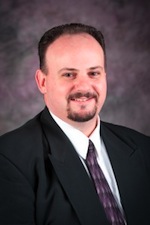 Tony Ballard
Alumni and Events Coordinator
785-532-4833
tballard@vet.k-state.edu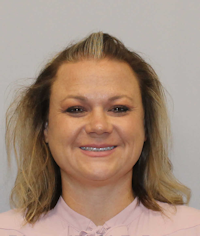 Sarah Keatley
Event Coordinator
785-532-4528
keatley@vet.k-state.edu
News Ticker
More activities and accomplishments in the College of Veterinary Medicine:
Dr. Ryane Englar's third textbook, "Common Clinical Presentations in Dogs and Cats," was released by Wiley-Blackwell. "Common Clinical Presentations in Dogs and Cats" is a quick reference to essential information for diagnosing canine and feline patients, based on presenting complaints.
Dr. Mike Apley spoke at the Bovine Respiratory Disease Conference Aug. 7-9 where he presented "Responsible Use of Antimicrobials for Bovine Respiratory Disease." He also spoke at the Boehringer-Ingelheim Meeting from Aug. 27-29 on the topic of antimicrobial stewardship.
Dr. Brad White presented "BRD Impact – Beef Cattle" at the Bovine Respiratory Disease Conference on Aug. 7.
Dr. Brian Lubbers also spoke at the Bovine Respiratory Disease Conference and presented "BRD Treatment Failure: Pharmacologic Considerations."

(Left to right) Dr. Santosh Aryal, Assistant Professor, along with Tuyen Nguyen and Ramesh Marasini, Ph.D. Candidates, are part of the Nanotechnology Innovation Center of Kansas State
The research team of Ramesh Marasini, Tuyen Nguyen and Santosh Aryal with the CVM's Nanotechnology Innovation Center of Kansas State (NICKS) released their study about strategically designed nanoscale gadolinium‐based contrast agents as a method for avoiding potential side effects and improving contrast on MRI readings.
The study was featured in an Advanced Science News article. You can read it here: www.advancedsciencenews.com/making-mris-safer
Marasini is also a fellow of Communicating Science Conference (ComSciCon)-a national flagship conference for Ph.D. student and postdocs from USA and Canada. This event is held on Sep 23-25 at College Park, Maryland, and jointly organized by ComSciCon and American Institute of Physics. He is representing Kansas State as a fellow. https://comscicon.com/comscicon-aip-2019
Gift in Kind

The equine field service accepted a gift of new portable equine stocks from Dr. Justin Janssen, DVM class of 1972, and Dr. Marty Vanier, DVM class of 1981. Pictured from left are equine assistants Bryon Nelson and Alison Brunner, fourth-year student Lindsay Heflin, Dr. Janssen, Dr. Vanier, fourth-year student Maggie Adamson, Dr. Chris Blevins, Ross University student Sabrina Dotto-Cooper and fourth-year student Reba Donovan.
Clear the Shelters
Drs. Alyssa Comroe and Jason Banning, along with other CVM volunteers, helped lead efforts to a successful day for T. Russel Reitz in Manhattan and the Topeka Helping Hands for the annual Clear the Shelters event. A total of 99 pets were adopted from the Helping Hands Humane Society and 61 pets adopted from TRR. Below are a few pictures from the two sites.

Dr. Alyssa Comroe escorted a team to the Clear the Shelters event at Helping Hands Humane Society in Topeka. She was joined by third-year student Sami Moon and second-year students Breanna Fox and Tera Brandt.

Breanna Fox provides a little VHC 'bling' for one of the people adopting a puppy.

Dogs were popular adoptees for both Clear the Shelters locations.

Dr. Jason Banning meets with a family at the T. Russell Reitz Animal Shelter in Manhattan.
No. 20,000 - CVM completes 20,000th spay/neuter surgery

Fourth-year student Samantha Prester performed the K-State Mobile Surgery Unit's 20,000th spay/neuter procedure on Ray, a 6-month-old mixed breed at the T. Russell Reitz Animal Shelter in Manhattan. The Mobile Surgery Unit began operating in April 2015.
State Fair time in Kansas ... and Nebraska
The Kansas State Fair was held from Sept. 6-15. Several fourth-year students and CVM faculty spent time at the Birthing Center educating the public about animal agricultural and proper veterinary medical practices. This year, several individuals posted "live" video reports on the KSUCVM Facebook page from the State Fair to highlight the activities. The Birthing Center celebrated its 25th anniversary this year. On a Facebook comment, Dr. Ted Mika wrote, "Dr. Bruce Pedersen and I were involved in the first birthing center in 1991 as senior veterinary students. We set up four panel gate pens in the one of the barns and went around to local producers to find patients. I think we had one sow give birth that year? It's great to see how far they have come!"
A small group of third-year veterinary students attended the Nebraska State Fair held Aug. 23-Sept. 2, where they worked with K-State alumnus Dr. Randy Pedersen. Below are several pictures from the two events.

The welcome sign at the Birthing Center.

Fourth-year student Lauren Corey helps some youngsters learn how to wrap bandages on a horse's leg.

Fourth-year student Cassidy Quinn demonstrates palpation techniques on Bessy, the dystocia cow.

Fourth-year student Katelyn Doolittle.

Fourth-year student Matthew Kelso and large animal intern Dr. Katie Mitchell meet Kansas Gov. Laura Kelly.


Dr. Randall Pedersen, DVM class of 1965 from Royal, Nebraska, thanks third-year student Amy Servos, Sydni Schaper and Alexandra Knetsche for their help at the Nebraska State Fair.
Sydni said, "Some of the things that we were involved in were checking in livestock and equine trailers, looking for any fungal lesions or lesions suggesting vesicular stomatitis. We also did a lot of individual small ruminant evaluation before ring entry to ensure there were no orf or ringworm lesions. The remaining time, we had multiple calls regarding sick show stock, ranging from cattle to rabbits. In regards to the birthing barn, we assisted with a euthanasia of a sow responding poorly to a Cesarean. Overall, I would say this experience really drove home the One Health initiative as people and animals came together on the fairgrounds and in the barns, interacting with one another. This experience also made me realize how essential strict rule enforcement is to ensure a reasonable and effective level of biosecurity in a fair setting."

Third-year students Amanda Sura and Savannah Miller attend a draft horse show at the Nebraska State Fair. On the right, Savannah wraps a tail on a calf. Dr. Pedersen was impressed with the work of all the K-State veterinary students. He noted the conditions were rough during the fair and the students were wonderful through it all.

Register now (Click image to see at full size)
New Arrivals/Recent Departures
Click here to see the New Arrivals/Recent Departures at the CVM ...
Welcome to:
Xiaoyan Cheng, Veterinary Diagnostic Laboratory, Research Assistant
Dr. Linda Clarizio, Diagnostic Medicine/Pathobiology, Medicial Resident Year 1
Dr. Brandon Plattner, Veterinary Diagnostic Laboratory, Clincial Associate Professor
Jennifer Klingele, Veterinary Health Center, Veterinary Nurse III
Yuzhen Li, Anatomy & Physiology, Research Assistant
Dr. Yaqing Cheng, Anatomy & Physiology, Fellow (Post Doc)
Sarah Keatley, Dean of Veterinary Medicine, Event Coordinator
Farewell to:
Cynthia Mott, Veterinary Health Center, Office Specialist III
Ashley McCowan, Dean of Veterinary Medicine, Events Coordinator
Suman Chaudhary, Veterinary Diagnostic Laboratory, Research Associate
Emily Nicholson, Diagnostic Medicine/Pathobiology, Research Aide
Dr. Tammy Beckham, Diagnostic Medicine/Pathobiology, Professor
Ashley Wagers, Veterinary Health Center, Pharmacy Technician
Kaitlyn Gebhardt, Veterinary Health Center, Animal Technician I
Jerusha Matthews, Veterinary Diagnostic Laboratory, Research Assistant
Lifelines is published each month by the Marketing and Communications Office at the College of Veterinary Medicine. The editors are Joe Montgomery, jmontgom@vet.k-state.edu, and Piper Brandt, pnbrandt@vet.k-state.edu.
Lifelines index

Download Lifelines LITE (this is a condensed legal-sized PDF and has less information than above)