August 2019 - Vol. 14, No. 8

Top Stories
Dr. Roman Ganta's team tackles tick-borne diseases
New $2.7 million NIH grant extends five more years of research on a tick-borne disease impacting people, dogs and other vertebrate hosts
The clock could be ticking for ticks. Dr. Roman Ganta, professor and director of the Center of Excellence for Vector-Borne Diseases, recently secured a new grant of $2.7 million from the National Institutes of Health to continue his longtime work on tick-borne disease.
Click to read ...
Previously, Dr. Ganta's research team has received grants from the NIH's Research Project Grant Program of $1.8 million, $1.825 million and $1.687 million in 2014, 2007 and 2002 respectively. The target of Ganta's research is human monocytic ehrlichiosis, which is caused by the tick-transmitted pathogen, Ehrlichia chaffeensis.

The research team for Dr. Roman Ganta, center, focuses on learning more about the tick-borne disease human monocytic ehrlichiosis caused by the pathogen Ehrlichia chaffeensis. From left are Maria Dolores Juarez-Rodriguez, Chandramouli Kondethimmanahalli, Huitao Liu, Ascencion Torres-Escobar, Swetha Madesh, Deborah Jaworski, Arathy DS Nair and Ying Wang. Not pictured are Paidashe Hove and Xishuai Tong.

"Tick-borne diseases remain a growing public health concern for more than four decades in the U.S. and many other parts of the world," said Dr. Ganta, a professor of diagnostic medicine and pathobiology. "My team's prior studies have demonstrated that this pathogen, which also infects dogs, changes many of its expressed proteins as per its growth in a vertebrate host and in the tick host. We have also been active in studying the immune response required to protect a host from the disease. Substantial progress made during the prior five-year funded cycle is the key to landing another five years of support from the NIH."

Funded by the NIH since 2002, Dr. Ganta said his team's research has aided in the development of novel genetic methods useful in understanding pathogenesis and vaccine development. With an additional five years of support through the new grant, his tick-borne disease research program will mark 22 years of continuous NIH funding.

Dr. Ganta plans to continue investigating how Ehrlichia chaffeensis regulates its gene expression in response to host cell environmental signals and how it develops strategies to evade host response for its continued survival in vertebrate hosts and ticks.

"We have goals set for the next five years to investigate how the pathogen changes its protein expression by investigating gene regulation at the molecular level," Dr. Ganta said. "This mechanism defines the functional significance of proteins that have been identified as essential for E. chaffeensis growth in animals and ticks. We will perform numerous protein function disruption experiments aimed at understanding the critical determinants of the bacterium that causes the disease in people and animals from the bite of an infected lone star tick."

Dr. Roman Ganta oversees a project between Swetha Madesh and Ying Wang.

Moving forward, Dr. Ganta anticipates making substantial progress toward understanding how this and other tick-borne diseases are successful in causing persistent infections in animals and people. He said that his team is also focused on the development of effective vaccines to prevent the spread of human monocytic ehrlichiosis and other important tick-borne diseases impacting the health of people, companion animals and agricultural animals.
CVM team volunteers at Everybody Counts - Manhattan
For the second year in a row, the College of Veterinary Medicine has participated in a community outreach event called "Everybody Counts." This event occurred Aug. 3 in Manhattan at the Douglass Community Center on the 900 block of Yuma street.
Read more ...

Third-year students Lauren Miller and Jason Gregory examine one of the pets brought in for Manhattan's annual Everybody Counts event.
The purpose of the Everybody Counts is to provide much-needed, no-cost services to the most vulnerable population in the Manhattan area. The event provides dental care, medical care and a variety of social service organizations, school district representatives and other community organizations who want to participate in addressing these and other needs.
A team consisting of about 50 volunteers including veterinarians, veterinary nurses and students, as well as pharmacy and medical records staff, participated at the Everybody Counts and served more than 80 pets.
"It's truly a wonderful event," said Dr. Kate KuKanich, associate professor in small animal medicine. "We are honored that our KSU CVM can join Everybody Counts and make a positive difference on the health and human animal bond of the pets and families in need in our community. By demonstrating to our veterinary students the wonderful local impact we can have when we give back, I hope to inspire them too to lead community events to benefit their neighbors throughout Kansas and beyond, wherever their future veterinary careers take them. "
The College of Veterinary Medicine team performed physical examinations, vaccines and preventative care as indicated. Products were donated by generous pharmaceutical and nutrition/pet food corporations.
"We are so proud of all of those who volunteered their time and talent to this event," Dean Bonnie Rush said. "By joining this event, we hope were able to foster well-being through ownership of healthy pets and minimize transfer of zoonotic disease in our community."

Nurse Karen Watson and Lisa Bryant prepare to collect a blood sample from a dog in order to do a heartworm test, while Dr. Jessica Meekins and third-year student Savannah Miller observe.


Second-year student Chris Clarkston examines a service dog with the assistance of nurse Kelsey Decker.


Fourth-year student Peter Cho and Dr. Kate KuKanich help a local resident with his two dogs.


The CVM team gathers for a group photo (click for larger image) Standing (from left) Dr. Vince Michels, Dr. Alyssa Comroe, Amanda Preczewski, Dr. Maria Jugan, Shannon Keane, Emma Bishop-Moser, Kelsey Decker, Dr. Jessica Meekins, Dr. Katherine Stenske KuKanich, Dr. Jason Banning, Ron Orchard, Iulia Osipova, Lauren Miller, Danielle Goering, Amy Servos, Jason Gregory, Savannah Miller, Emily Eppler, Chris Clarkston, Zackery Bieberly, and Weihan Wang. Kneeling, Rachel Wright, Gina Jensen, Lisa Bryant, Kelli Millsap, Karen Watson, Dawn Rippelmeyer, Kallie Woodruff, Lizzie Stietzle, Emily Ragusa, Dr. William Whitehouse, Peter Cho, and Kelsey Smith.


Dr. William Whitehouse, Small Animal Internal Medicine, examines a patient.


Veterinary Nurse Intern Dawn Rippelmeyer and second-year student Emily Eppler record notes on a patient.

Veterinary Research Scholars Program
This summer, a group of 11 veterinary students were funded to participate in the Veterinary Research Scholars Program. The scholars learned study design, laboratory techniques and research ethics by working with faculty mentors.
USDA-NIFA grant supports efforts to control viral diseases in swine
By Brenna Leahy
A new, $475,000 research grant will help a Kansas State University research laboratory determine methods to control two of the most important viral agents in pigs.
Click to read ...
Dr. Yunjeong Kim, assistant professor of diagnostic medicine and pathobiology in the College of Veterinary Medicine, is the principal investigator in a study that focuses on gaining a better understanding of PDIA enzymes as a potential target for developing intervention strategies against porcine reproductive and respiratory syndrome virus (PRRSV) and Swine influenza A virus (SIAV).
"SIAV and PPRSV are two most important viral agents in pigs," Dr. Kim said. "Controlling these viruses is crucial for the swine production industry and sustained food supply, as well as for mitigating risks of potential pandemic influenza outbreaks in humans."

(stock photo by Amber Kipp - unsplash.com)



Dr. Kim explained how there is an unmet need for safe and effective prevention and control measures.

"Identification and manipulation of host factors critical for virus infection may provide the foundation for devising novel intervention strategies," Dr. Kim said. "Our group recently found that protein disulfide isomerases (PDIs), which are involved in proper protein folding, play a key role for the replication of SIAV and PRRSV in cells by conducting experiments including gene knockdown or CRISPR-based gene editing technologies in cells."

Dr. Kim obtained funding from the United States Department of Agriculture National Institute of Food and Agriculture USDA for her study, which is entitled, "Investigation of Genetic Factors for Swine Influenza A Virus and Porcine Reproductive and Respiratory Syndrome Virus." Dr. Kim plans to conduct relevant experiments toward providing a better understanding of PDIA enzymes as a potential target for developing intervention strategies against PRRSV and SIAV.
More Headlines
The Vet Med ROCKS student club recently hosted its second annual Summer Camp for elementary, middle school and high school students. New learning activities were added, which took advantage of some of the newly renovated spaces in the CVM. There were more than 150 campers across three different sections, with tours of the BRI and specific clinical experiences.
Read more ...

Meet the counselors (from left): Michael Demmin, Kylee Bush, Alexis Sutter, Kristin Helmer, Carson Campbell, Bailey Wright, Lauren Gustafson, Jackie Hansen, Keri Moy, Alex Bertke, Morgan Lewis, Megan McKenney, Josh Klutzke, and Madison Martin. Not pictured: Tori Matta.


Bailey teaches middle school kids about heartworms, thanks to sponsorship from the American Heartworm Society.

Kristin Heimer gives a close-up inspection of heartworm samples.


Carson Campbell and Kylee Bush take elementary kids on a "tour of the heart" with a quiz on anatomical facts.


Keri Moy explains how veterinary students learn anatomy by studying skeletons and other structures.


Megan McKenney leads an introductory session on dissection.

Undergrad student wins third place for research poster at veterinary anatomy conference

Congratulations go out to Emily Johnson, a fifth-year senior in animal science and pre-veterinary medicine major from Leavenworth, Kansas, who works in the anatomy lab with Dr. Pradeep Malreddy.
Click to read ...
Emily recently earned third-place recognition at the biennial meeting of the American Association of Veterinary Anatomists for her poster on "Rehabilitation of the osteological specimens using an alkali-, acid- and enzymatic-based solutions." The poster competition was mostly comprised of entries by graduate students and postdoctoral fellows.
The meeting was held in late July in Banff, Alberta, Canada this year. Emily was awarded a travel grant of $750 from the K-State Office of Undergraduate Research & Creative Inquiry. As a prize for her research poster, Emily received a signed copy of the "Textbook of Veterinary Anatomy" by Dr. Bajit Singh, who was at the conference and gave a "farewell address."

Emily Johnson, a fifth-year senior in animal science and pre-veterinary medicine, won third place for her poster at the biennial meeting of the American Association of Veterinary Anatomists in Canada.
"I have learned a lot from doing this project," said Emily, who is also a member of the K-State rowing team. "I have never worked with research before so this was unknown territory for me. Along the way I've learned that an enormous amount of thought has to be put into coming up with a plan just to do the experiments."
Dr. Malreddy said Emily's responsibilities have included preparing cadavers for training and managing inventory. She recently found a set of animal bones in the basement of Coles Hall.
"These bones must be about 50 years old," Dr. Malreddy said. "They were dusty and oily, so we thought it would be a good project for Emily to rehabilitate the bones for use. For Phi Zeta Research Day [on March 26], we had Emily perform experiments and data analysis on the bones. Emily won a first place award for her poster at Phi Zeta, so we suggested having her submit the poster for AAVA."

Emily shows her research poster.
Emily explained for her project that she, Dr. Malreddy and lab technician Sandy Roten had to take into consideration every factor they could think of including the temperature of the room and label testing for our specimens.
"Along with the seemingly infinite factors to consider, there were many different ways to perform the experiments such as focusing on the concentration or on how much time to leave the bones in the solutions," Emily said. "Overall the research process has taught me to consider every aspect of every situation and also to understand that the results that we get may or may not be what we wanted or expected."
"Emily has qualities that will serve her well in any career path she chooses," Roten said. "She has a strong work ethic, analytical mind, and is a great team player. It has been a joy to watch her develop as she has taken on the role as a researcher while continuing as a K-State student, rowing team member, and student worker in the anatomy teaching lab."
As for her academic goals, Emily said she is not 100 percent set on what she wants to do in veterinary college, so this allowed her to get a "taste of what research is like" in case she decides to pursue it further.
"I think that this was a great experience for me and I couldn't thank Dr. Malreddy and Sandy Roten enough for giving me this opportunity," Emily said.

Sandy Roten and Dr. Pradeep Malreddy show the bone collection Emily has been analyzing for her research project. The bones were discovered in the basement of Coles Hall after several years of storage.

Record Year
Donors contribute $212 million in fiscal year 2019 for Kansas State University; $15.19 million for the CVM

Donations to Kansas State University reached an all-time high in the fiscal year ending June 30, 2019, with more than $212 million in private gifts through the Kansas State University Foundation.
Read more ...
"This was the most successful fundraising year in K-State history," said Greg Willems, president and CEO of the KSU Foundation. "These exceptional fundraising results are fueled by the extraordinary commitment of our donors, whose generosity grows with each passing year. We at the KSU Foundation are proud to inspire and guide that philanthropy to boldly advance the K-State family."
Of the $212 million raised in fiscal year 2019, donors gave 53% of those dollars through endowed gifts, pledges and deferred gifts, which ensure the long-term prosperity of the university. Giving to the university's endowment was the highest in five years, and the value of K-State's long-term investment pool grew to $613.4 million. Endowment growth is key to K-State's goal of becoming a top 50 public research university by the year 2025, as it directly correlates to the university's capacity to serve future generations of K-Staters.
Of the total funds raised for #KState, $15.19 million was specifically for the CVM. This the second largest fundraising year in KSUCVM history! Thanks so much to the 1,531 alumni, friends and corporate partners who have graciously and generously supported the college this year!

Dean Bonnie Rush meets with Drs. Jesper Nordengaard, Jolle Kirpensteijn and Omar Farias from Hill's Pet Nutrition to thank them for a lead gift supporting the creation of a new Pet Health & Nutrition Center at the Veterinary Health Center. This was the largest corporate gift in the college's history.

Impact for K-State
Other key philanthropic achievements for Kansas State University for the 2019 fiscal year included:
• Donors established 208 new scholarships, up from 170 the previous year. A total of $47.7 million was raised for scholarships and student success overall, up from $37 million from the previous year.
• A record 39 gifts and commitments of $1 million or more were made, totaling more than $129 million.
• More than $156 million was raised for academic purposes.
• Gift commitments through estate planning, including wills, trusts and annuities reached $72 million.
• Fundraising for the Innovation and Inspiration Campaign exceeded the fundraising target of $1.4 billion. The campaign, which surpassed its original $1 billion goal in April 2017, will continue to raise funds for K-State priorities until its scheduled end on June 30, 2020.
Sept. 26 seminar examines interruptions in the supply chain of animal pharmaceuticals
Experts from industry, academia and government — including the Food and Drug Administration's Center for Veterinary Medicine — are leading a series of discussions focused on minimizing disruptions and increasing communication in the supply chain operations phase of animal pharmaceutical production.
Read more ...
"Animal Pharmaceutical Supply Chain Interruptions" is from 9 a.m. to 4:30 p.m. Sept. 26 at Kansas State University's Olathe campus.
The interactive workshop explores why interruptions happen and the best practices for mitigating them.
Experts will lead discussion sessions about best practices and risk management tools before transitioning into a hands-on format with case studies and exercises. The case studies will be used and analyzed to look at how the interruptions could be prevented and how the communication process can be enhanced. Attendees also will participate in a risk mapping exercise.
"Interruptions in the supply chain significantly affect the health and well-being of animals. In the case of medically necessary products, in which there are no available replacements, these can cause an even greater impact — both in welfare and publicity," said Dr. Gary Anderson, director of the Animal Health and Food Safety Institute at K-State Olathe.
A significant contributor to this problem is the complexity of the regulatory environment that exists both domestically and abroad. Another contributor is the limited number of approved supplies that exist globally. While maintaining product quality is paramount, identifying and reducing supply chain risks is key for the sustainability of the animal health industry and the well-being of pet and food animal drugs and vaccines.
"Animal Pharmaceutical Supply Chain Interruptions" is the seventh seminar in the Regulatory Affairs in Animal Health Seminar Series. The series is offered in partnership with BioKansas and is designed to provide the latest information about regulatory affairs in the animal health industry.
More than 400 professionals from animal health companies and affiliated industries have attended previous seminars since the series debuted in late 2017. Participant feedback has shown that the information is effective and making a difference in the industry.
Learn more about the series and register for "Animal Pharmaceutical Supply Chain Interruptions" at olathe.k-state.edu/regaffairs.
K-State is hosting international Rabies in the Americas conference
We're "'jazzed" to host this year's Rabies in the Americas (RITA) conference in Kansas City! The committee is planning an informative program with innovative technology, intriguing research, and updated protocols and procedures, with activities to highlight what Kansas City has to offer. We want to make the 30th RITA extra special! Mark your calendars for Oct. 27-Nov. 1. Visit our website for additional information. Registration is now open! Don't miss out on this year's RITA Conference!
Regular features
Alumni Events, Development and Continuing Education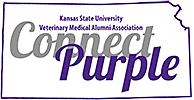 The Veterinary Medical Alumni Association organizes alumni receptions at several of the national annual conferences plus continuing education events and more. This month's section includes our alumni recognition award for Fetch dvm360, the upcoming Cat Town kickoff, plus updates on recently departed alumni.
Read more ...
AVMA reception draws good crowd in DC

A good crowd was on hand at the Dacha Loft in Washington, D.C., for the K-State alumni reception. DC was the site of this year's AVMA Convention.


Dr. Niall Finnegan shares some career recollections on being selected for an alumni recognition award. You can see Dr. Finnegan's bio online.


The reception featured a good mix of K-State veterinary graduates from different years.


Dean Bonnie Rush presents Dr. Finnegan with the alumni recognition award.

Dr. John Veogeli to be recognized by VMAA at Fetch dvm360 in Kansas City
| | |
| --- | --- |
| - | |
| | Dr. John Voegeli |
Dr. John Voegeli, Winner, South Dakota is the recipient of the 2019 Alumni Recognition Award to be presented during the annual Fetch dvm360 Conference held in Kansas City, Missouri, on Aug. 24. The award is given to veterinarians whose careers have served as exemplary role models for future alumni in a professional and community setting.
Dr. Voegeli, originally from Wichita, Kansas, earned his DVM at Kansas State University in 1980. Upon graduation he began his career working with Dr. Al Pravecek at the Animal Clinic in Winner, where he is now a co-owner.
Read more about Dr. Voegeli
Alumni Reception Reservations
2019 Fetch dvm360 Conference Alumni Reception | August 24, 2019
Howl at the Moon Kansas City
1334 Grand Blvd.
Kansas City, MO
7:00 p.m. - 9:00 p.m.
Cat Town U.S.A.

Cat Town U.S.A. provides a special opportunity for the K-State College of Veterinary Medicine family to come together prior to home football games. Meals are served two hours prior to kickoff time.
Aug. 31
Nicholls

Cat Town: 4:00 p.m.
Kickoff: 6:00 p.m.

RSVP here!
In Memoriam - Recently Departed Alumni
Dr. Harlan Daniel Ellis, DVM 1950
July 3, 2019

Dr. John Joseph Smiley, DVM 1960
Jan. 1, 2017

Dr. Skye W. Stanley, DVM 2000
May 29, 2019
Questions about Alumni or CE events?
Contact: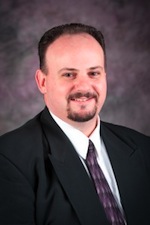 Tony Ballard
Alumni and Events Coordinator
785-532-4833
tballard@vet.k-state.edu
Dana Parker
Program Assistant
785-532-4528
dlaparker@vet.k-state.edu
News Ticker
More activities and accomplishments in the College of Veterinary Medicine:
Congratulations to Jerusha Matthews, MS student, the newest APHIS NBAF Scientist Training Program (NSTP) scholar. She will receive tuition and supplementary support from USDA for three years. Her mentor is Dr. Bonto Faburay.

Audrey Hambright and Joe Montgomery were formally presented with the AAVMC's 2019 Communications Excellence Award by Jeff Douglas and Dr. Andrew Maccabe at the annual conference of the Association of Veterinary Advancement Professionals (AVAP) in Washington, D.C. Audrey and Joe gave a presentation on the CVM's marketing and communications that was used for the award nomination package. Joe was also installed as president of the AVAP. His main responsibility will be to oversee the planning for the AVAP's 2020 conference in San Diego.
Dodge City Rodeo
A group of fourth-year students accompanied Dr. Chris Blevins, equine clinician, and Alison Bruner, field service veterinary assistant, for the Dodge City Roundup Rodeo "The Greatest Show on Dirt" - kudos to fourth-year students Michael Duff, Jamie Chermak, Maggie Adamson and Lindsay Heflin for their help, and thanks to pick-up man Josh Edwards for providing the horses for the grand entry into the arena.

Dr. Chris Blevins, Maggie Adamson, Michael Duff, Alison Brunner and Jamie Chermak.

Dr. Blevins and Lindsay Heflin carry the flag for the College of Veterinary Medicine during the opening parade.

Michael, Alison and Jamie scope an upper airway on a barrel racing horse.

Alison, Michael, Jamie, Lindsay (on the horse), Maggie (in front of horse) and Dr. Blevins
Careers and Cases in Veterinary Medicine
In the animal health and nutrition industry, the Greater Kansas City area is the national leader. The Kansas City Animal Health Corridor, which stretches from Manhattan, Kansas, to Columbia, Missouri, accounts for one-third of the nation's $19 billion global animal health market. Companies and universities in this area lead the nation in animal health and nutrition research, innovation, business functions and production.
Training the future workforce for this industry begins with students. K-State Olathe features a Veterinary Medicine Lecture Series at its campus in Olathe that is geared to high school students, parents, teachers and the general public. CVM faculty will be featured at each of the sessions below where they will each lecture on their respective areas of expertise and meet with interested students and families.
Current Series

Sept. 25, 2019:
Zoonotic arboviruses recently introduced into North America | Dr. Dana Vanlandingham
Register now

Oct. 23, 2019:
Veterinarians and the evolution of animal welfare | Dr. Brad Crauer
Register now

Nov. 13, 2019:
What is studied in infectious disease epidemiology? | Dr. Victoriya Volkova
Register now

March 25, 2020:
Common internal and external parasites in cats and dogs that might just gross you out | Dr. Susan Nelson
Register now

April 15, 2020:
Thinking like a cat inside and outside of the box | Dr. Neala Boyer
Register now

May 6, 2020:
Emerging zoonotic diseases | Dr. Bonto Faburay
Register now
New Arrivals/Recent Departures
Click here to see the New Arrivals/Recent Departures at the CVM ...
Welcome to:
Lauro VelazquezSalinas, Anatomy & Physiology, Research Associate
Dr. Leslie Wagner, Clinical Sciences, Clinical Assistant Professor
Dr. Shaun Huser, Clinical Sciences, Clinical Assistant Professor
Selena Franqui, Veterinary Diagnostic Laboratory, Laboratory Client Services Assistant
Xuan Xu, Anatomy & Physiology, Research Assistant
Pragathi Belagola Shridhar, Diagnostic Medicine/Pathobiology, Research Assistant
Dr. Margaret Highland, Veterinary Diagnostic Laboratory, Clinical Assistant Professor
Dr. Roman Pogranichniy, Veterinary Diagnostic Laboratory, Associate Professor
Tony Ballard, Dean of Veterinary Medicine, Event Coordinator
Farewell to:
Dr. Kyoungju Choi, Anatomy & Physiology, Research Assistant Professor
Anna Huyer, Veterinary Health Center, Veterinary Nurse II
Keleigh Schettler, Anatomy & Physiology, Research Assistant
Katharine Barker, Veterinary Health Center, Veterinary Nurse II
Sidney Bailey, Veterinary Health Center, Veterinary Assistant
Claudia Clausi, Diagnostic Medicine/Pathobiology, Office Specialist II
Chase Cunningham, Anatomy & Physiology, Research Assistant
Reza Mazloom, Anatomy & Physiology, Research Assistant
Tristan McCallister, Veterinary Diagnostic Laboratory, Research Assistant
Shiwei Xu, Veterinary Diagnostic Laboratory, Research Assistant
Dr. Douglas Marthaler, Veterinary Diagnostic Laboratory, Clinical Associate Professor
Dr. Diana Schwartz, Veterinary Diagnostic Laboratory, Clinical Assistant Professor
Dr. Seok Chan Park, Anatomy & Physiology, Fellow (Post Doc)
Lifelines is published each month by the Marketing and Communications Office at the College of Veterinary Medicine. The editors are Joe Montgomery, jmontgom@vet.k-state.edu and Brenna Leahy, leahy@vet.k-state.edu.
Lifelines index

Download Lifelines LITE (this is a condensed legal-sized PDF and has less information than above)