July 2019 - Vol. 14, No. 7
Top Stories
CVM hires Jamie Henningson as director for Kansas State Veterinary Diagnostic Laboratory
The College of Veterinary Medicine at Kansas State University has announced the hiring of Dr. Jamie Henningson as the Director for the Kansas State Veterinary Diagnostic Laboratory (KSVDL).
Click to read ...
Dr. Henningson has led the diagnostic laboratory as its interim director since August 2017, with the responsibility of re-establishing full accreditation with the American Association of Veterinary Laboratory Diagnosticians. In addition, the KSVDL has attained Tier 1 status with the National Animal Health Laboratory Network for the first time in its history.
Her prior experience at the Nebraska Veterinary Diagnostic Center, the University of Wisconsin's Department of Pathobiological Sciences, and National Animal Disease Center, USDA-ARS (biocontainment) have prepared her to lead the KSVDL to serve domestic and foreign-animal disease interests of our state and region.
"Dr. Henningson has demonstrated her commitment to customer service, efficiency and quality assurance during her time as interim director," Dean Rush said. "Her focus on innovation and discovery will strengthen the KSVDL's capability to serve the future needs of our broad constituent base."
"I feel it is important to advocate for and foster an exceptional client service, culture of quality, continuous improvement and teamwork," Dr. Henningson said. "Adapting to the future and ever-changing world of diagnostics is vital. A few of my goals for the KSVDL would be to uphold our standing as a top tier diagnostic laboratory and to oversee its continued growth, competitive offerings and maintaining NAHLN Tier 1 status in the future."
A long-time resident of Kansas, Dr. Henningson was born in Hays and then moved to Topeka where most of her family still resides. She spent most of her time growing up on a 120-acre farm owned by her grandparents and parents north of Topeka. The family owned other areas of land which early on had cattle and corn but was eventually turned into CRP land. She grew up with horses and spent her days running and riding and breaking horses for her dad. Her parents have never had cable television and they didn't get air conditioning until she went off to college, so most of her days were spent outside. She was actively involved in 4-H where she served as president of the local club and was involved in the horse and leatherworking projects. In high school, she competed in running sports and was actively involved in FFA, competing in livestock, horse and poultry judging. Jamie enrolled in Kansas State's College of Agriculture Animal Science program and earned her DVM from Kansas State College of Veterinary Medicine in 2004.
Dr. Henningson completed graduate training at the Nebraska Veterinary Diagnostic Laboratory training under Dr. David Steffen and Dr. Clayton Kelling in pathology and virology. Her graduate degree program focused on a vaccine candidate trial for bovine viral diarrhea virus (BVDV). After finishing her Ph.D. in 2008, she became a junior faculty member at the University of WI-Madison where she worked as a diagnostic pathologist and taught reproductive pathology. In 2009, she passed the American College of Veterinary Pathologists board exam to become a diplomate. In 2010, she joined the swine virology group at the National Animal Disease Center in Ames, Iowa, with a primary focus on pandemic influenza and the highly pathogenic PRRSV.
Late in 2011, Dr. Henningson enthusiastically returned to her alma mater as a diagnostic pathologist at KSVDL. She is heavily involved with unraveling interesting diagnostic cases that present to KSVDL and has been the primary pathologist in a number of research projects. Her primary interest is bovine pathology. She is currently the liaison between the Academy of Veterinary Consultants (AVC) and American Association of Veterinary Laboratory Diagnosticians (AAVLD) and has participated in the Executive Veterinary Program (EVP) for beef.
Outside of work, Dr. Henningson enjoys spending time with her two children. Her daughter is involved in girl scouts, basketball, running and cycling, while her son plays football and wrestles. Dr. Henningson is a Girl Scout troop leader, an accomplished cycler, and runs a summer youth cycling program in Manhattan to encourage city kids to spend time outdoors.
Kansas Livestock Foundation names veterinary scholarship recipients
The Kansas Livestock Foundation (KLF) has awarded 21 scholarships totaling $23,000 for the 2019-20 school year. Five Kansas State University students will receive awards through the Merck Animal Health Cartridges for Cash program. This includes three College of Veterinary Medicine students awarded $1,500 scholarships and two animal science students presented $1,000 scholarships.
Read more ...

Joel Nelson, Alexis Pedrow and Boyd Roenne have been selected for the Merck Animal Health Cartridges for Cash scholarship.
Veterinary students receiving Cartridges for Cash scholarships are first-year student Joel Nelson, son of Jerry and Jo Ann Nelson from Soldier; second-year student Alexis Pedrow, daughter of Jeff and Teresa Pedrow of Richmond; and first-year student Boyd Roenne, son of Jason and Heather Roenne from Meriden.
Cartridges for Cash scholarships are funded by Ralgro and Revalor cartridges being turned in to Merck representatives, taken to a KLA county meeting or brought to the KLA Convention in Wichita in December. Each cartridge is worth 25¢ toward KLF scholarships.
Second-year student Sarah Krueger chosen for new veterinary research fellowship
Sarah Krueger, from Lebo, Kansas, a second-year veterinary student at Kansas State University, is one of 10 students selected nationally for a Veterinary Student Research Fellowship to Address Global Challenges in Food and Agriculture.
Click to read ...

Dr. Katie Reif, left, logs blood samples while overseeing an anaplasmosis research project for second-year student Sarah Krueger. Sarah is conducting research this summer in Veterinary Research Scholars Program.
The Foundation for Food and Agriculture Research (FFAR), in partnership with the Association of American Veterinary Medical Colleges, launched the Veterinary Fellows Program to encourage veterinary scientists to explore and better understand the complexities of animal production, improve animal welfare and enhance human health.
Sarah's research project is about anaplasmosis, considered to be the most prevalent tick-transmitted disease in cattle worldwide. She is assessing whether the Lone Star tick, the most common tick found on cattle, contributes to the spread and development of anaplasmosis. Her research could inform disease management and treatment strategies. Sarah's research mentor is Dr. Kathryn Reif, assistant professor in the College of Veterinary Medicine.
Sarah and Dr. Reif were paired up by K-State's Veterinary Research Scholars Program (VRSP), a summer program that provides veterinary students with in-depth, hands-on research opportunities with experienced faculty mentors. The program's goal is to motivate students toward a research-focused career.
VRSP Program Director Dr. Kate KuKanich said "We are honored to be part of FFAR's inaugural fellowship year and for their investment in Sarah as she and Dr. Reif conduct this valuable research to benefit our global and local agriculture."
"I am grateful for the opportunity to expand upon my knowledge of research and production medicine as a member of the VRSP program with Dr. Reif this summer," Sarah said. "It is exciting and rewarding to conduct research on and potentially have a positive impact in the management of a disease that is currently effecting many of our beef producers in Kansas, and the United States. The support we have received from the FFAR is a testament to the importance of the work we are conducting this summer. I am extremely grateful for their support of our research and the education of veterinary scientists."
"Sarah's project will help address whether Lone Star ticks contribute to the transmission of anaplasmosis, a disease that limits profitable beef production in the U.S.," Dr. Reif explained. "This project has allowed Sarah the opportunity to gain experience in clinical disease monitoring, molecular diagnostic techniques, pathogen surveillance and tick transmission experiments – a portfolio of transferable skill sets that can be used to study other diseases of agricultural importance."
Dr. Reif said Sarah has shown herself to be highly motivated.
"She is driven to tackle her respective project, but is also maximizing her summer research experience by contributing to other ongoing anaplasmosis projects," Dr. Reif added. "We are very grateful to the FFAR Veterinary Fellows Program for supporting this opportunity for Sarah and this research area."
Organizers of the fellowship program said veterinary medicine is critical to addressing global challenges related to food security, economic well-being and public health. The fellowship creates opportunities for veterinary students to pursue research related to global food security and sustainable animal production.
"The FFAR Vet Fellows program provides mentorship and experience that prepares rising stars in veterinary science for public service and scientific careers," said FFAR Executive Director Sally Rockey. "The first cohort of Vet Fellows is conducting bold research in previously underfunded areas of veterinarian science that help farmers combat pests, disease and antimicrobial resistance."
The three-month long fellowship allows up to 10 students annually to conduct research with a mentor. The fellowship culminates with student presentations at the annual National Veterinary Scholars Symposium in late July/early August. This year the symposium will be hosted by the Cummings School of Veterinary Medicine at Tufts University.
More Headlines
Drs. Bai and Ganta present research and attend doctoral defenses in China
A pair of faculty members from the College of Veterinary Medicine recently visited four universities in China to present research as guest speakers.
Read more ...
Drs. Jianfa Bai and Roman Ganta, professors in diagnostic medicine and pathobiology, also attended doctoral student defenses of former students during the trip between May 26 and June 8.
The first stop was at the College of Veterinary Medicine in Yangzhou University, Yangzhou, where Drs. Ganta and Bai sat in on the final exams of Drs. Li Chen and Wanglong Zheng. Both received research training at Kansas State University for 12 and 24 months under the research programs of Drs. Bai and Ganta, respectively. The research at K-State helped fulfill part of their graduate education requirements that are supported in part by competitive Chinese government fellowship awards.
While at Yangzhou University, Dr. Ganta gave a research presentation titled, "Tractable mutagenesis to study pathogenesis and vaccine development tick-borne rickettsial bacteria of the genus Ehrlicha." Dr. Bai presented a research lecture titled, "Applications of DNA Sequencing in Veterinary Diagnostics"
For the next few days, the professors separated with Dr. Ganta visiting Wuhan University and Huazhong Agricultural University, both located in Wuhan. He presented research seminars on "Gene regulation in Ehrlichia chaffeensis assessed to understand differential gene expression."
Dr. Bai attended The First Annual Veterinary Diagnostics Conference – China at Shanghai held June 3-5. He gave invited presentations on the following topics: "High Throughput and Point-of-Care Platforms in Veterinary Diagnostic Services"; "Applications of DNA Sequencing in Veterinary Diagnostics"; and "Molecular Diagnostic Operations at Kansas State Veterinary Diagnostic Laboratory."
Drs. Bai and Ganta reunited at Northwest A&F University in Yangling, Xi'an. Dr. Ganta gave his gene regulation seminar again and Dr. Bai gave a research seminar on "Applications of DNA Sequencing in Veterinary Diagnostics."

Drs. Roman Ganta and Jianfa Bai (front row, center) attended the doctoral defenses for their respective former students, Drs. Li Chen and Wanglong Zheng (standing), at Yangzhou University in China.


Dr. Bai presents a research seminar.

Dr. Ganta, visits a classroom. The two professors visited four universities where they presented different research seminars while they were in China.
Summer is here and along with the fun days spent outside with your pet comes the itching and scratching from the fleas, ticks and mosquitoes, as well heat-related issues. For your pet to stay healthy and happy this season, Kansas State University veterinarian and clinical professor Dr. Susan Nelson offers some recommendations and simple safety tips.
Click to read ...
Starting your furry friend on flea, tick and heartworm preventatives is a must, Nelson said. Ticks are behind such illnesses as Lyme disease, Ehrlichiosis and Rocky Mountain spotted fever, just to name a few. Fleas are behind flea bite anemia, flea allergy dermatitis, plague, tapeworms and Bartonella henslae, which is the cause of cat scratch fever in people. With mosquitoes comes heartworm disease for both dogs and cats, which is often fatal if left untreated.

"Year-round protection against all these parasites is recommended and there are many choices available for both dogs and cats," Dr. Nelson said. "Many of the heartworm preventives guard against several intestinal parasites as well, which are also more prevalent during warmer weather."

Summertime is playtime, but whether playing at home, a dog park or other area, Dr. Nelson said to reintroduce your dog slowly to exercise if it has been less active over the past months to prevent injury.

Hot dogs are a popular food in the summer, but having a dog who gets hot because of summer heat can be a problem, according to a Kansas State University veterinarian. Dr. Susan Nelson has tips to keep pets safe during the summer months.

"Make sure dogs are current on recommended vaccinations for your area and review dog park etiquette prior to going to dog parks," she said. "Watch your dog closely when interacting with other dogs as play can often turn too 'ruff' at times."

Driving with your pet also carries some risks in the summertime.

"Above all, never leave your pet confined to the car when temperatures start to rise as heat stroke is too often a fatal consequence," said Dr. Nelson, who also has these following safety tips for pets traveling in vehicles.

• Protect dogs' eyes from injury by not allowing them to stick their heads out of the car window while you're driving.

• Keep dogs buckled up or secure in a crate to help avoid injury in case of an accident and to prevent them from getting underfoot of the driver.

• Don't let dogs ride in the bed of the pickup because they can jump out or, in the case of an accident, be ejected.

Hot weather also means hot pavement. Dogs can experience severe burns to their pads of their feet when walking on hot cement or asphalt pavements, Dr. Nelson said.

"Running on rocky ground or other rough surfaces, such as cement, can be hard on tender feet that aren't used to being on these surfaces," she said. "The outer pad covering of the paw can be worn off, leading to exposure and trauma of the tender surfaces below."
To protect paws, Dr. Nelson suggests spending short amounts of time at first on these surfaces until the paw pads toughen, or have your pet wear protective booties. Products also are available that can be applied to the pads to help toughen them up.
Water activities are popular during the summer but can be risky for pets. Dr. Nelson offers these tips on pets and water safety:

• Properly gate pools to keep out curious pets — and children — and avoid accidental drownings.

• If you take your dog boating, make sure it wears a life jacket if it cannot swim or if you will be far from shore.

• Ensure your dog is vaccinated against Leptospirosis, a potentially deadly disease caused by a type of bacteria often found in lakes, ponds and standing water.
• If your dog goes fishing with you, keep hooks and lures out of reach at all times so dogs can't swallow them or get them get stuck in a lip, both situations often ending up with a trip to the veterinarian.

Summer plants may be bloom, but some of them are toxic to pets, such as azaleas and rhododendrons, and all parts of lilies — including the pollen — are toxic to cats, Dr. Nelson said.

"Herbicides, fertilizers and insecticides should be kept out of reach from your pets and instructions for use and when pets can be allowed back onto the lawn should be adhered to strictly," Nelson said. "Also beware of some mulches that contain parts of the cocoa bean, which can be toxic to dogs if ingested."

Many pets also see their allergies peak during this season as well. This can lead to itchy skin, sneezing and watery eyes. Nelson said to check with your veterinarian about products to help pets with seasonal allergies.

A grassy lawn can even be problematic for dogs. Dr. Nelson said grass produces grass seeds, or awns, which often get caught up in a dog's coat, ear canals or between the toes, and can migrate a great distance in the body and cause serious infections. She said to check your dog's body and feet daily for these annoying, and possibly deadly, pieces of plant material.

Thunderstorms can be traumatic for many dogs. Dr. Nelson said there are several nonprescription options to treat mild anxiety caused by thunder and other loud noises. But she said if your dog has severe phobias, speak to your veterinarian about prescription medications to help alleviate its anxiety.

Another key safety tip is making sure your pet is properly identified with a tag and collar and a microchip to ensure, if lost, it will be returned to you.

"Even if your pet is kept indoors or not prone to wandering, proper identification is always a good idea as there are many reasons why a pet can become lost or displaced," Dr. Nelson said.

Access to fresh water and shade this time of year is a must, Dr. Nelson said. Food should be changed out at least twice daily, especially if left outside, as it will spoil more quickly and attract flies and other insects as well. Weak, debilitated animals should not be left outside as wounds and soiling of the skin with urine and feces can lead to maggot infestations.

"Also be aware that very young and old animals cannot tolerate the extreme temperatures very well, so special care should be taken with them during periods of higher temperatures," Dr. Nelson said.
Faculty participate in continuing education course at Sokoine University in Tanzania
A group of faculty from the College of Veterinary Medicine consisting of Drs. Robert Larson, Mike Sanderson, Nora Schrag and Tesfaalem Sebhatu recently traveled to Tanzania as part of the USA-Tanzania Veterinary Education Twinning Partnership.
Read more ...
KSU CVM and Sokoine University of Agriculture faculty teamed up to host a five-day continuing professional development course for veterinarians in the region. As part of the Veterinary Education Twinning Project, faculty members jointly developed and delivered continuing education training to reinforce the acquisition of OIE-recommended graduate veterinarian competencies and improve the quality of veterinary practice offered by veterinarians to the public and private sectors.

The CVM's Drs. Bob Larson, Mike Sanderson, Tesfaalem Sebhatu and Nora Schrag join a group of Sokoine University faculty for a CE course in Tanzania.
In Tanzania, it has become mandatory recently for veterinarians to undergo a continuing professional development process. Provision of continuing professional development is also considered during the accreditation of the Sokoine University of Agriculture College of Veterinary Medicine and Biomedical Sciences. Kansas State University worked with Sokoine to develop and prepare the continuing education content and training materials for the June course. The course topics were focused on infectious and noninfectious infertility in cattle and poultry diseases (involving a mix of applied science and theory), practical necropsy, sampling methods, shipment of biological materials, disease control programs and biosecurity.
Thirty two veterinarians working in public and private services from Tanzania attended the weeklong continuing professional development course.

Above: Dr. Tesfaalem Sebhatu speaks during a panel discussion at the CE course. In the inset photos Drs. Mike Sanderson (top left) and Bob Larson (bottom right) present wet labs.
U.S.-China Joint DVM Program hosts annual homecoming at Kansas State University
Kansas State University's U.S.-China Joint DVM Program recently celebrated its largest graduating class during the annual homecoming event held May 29 and 30.
Read more ...
A total of six new graduates joined a larger group at the celebration, which was composed of the program's pre-veterinary and Doctor of Veterinary Medicine (DVM) students and graduates, along with a distinguished group of sponsors and VIPs. The graduates are: Drs. Zezhong Zheng, Meng Li, Chiyu Guan, Huan Zeng, Xueying Zhou, and Zhen Yang.
"This year is special as it marks 100 years since the first Chinese veterinary student, Dr. Luo Qingsheng, originally came to K-State to complete his DVM degree," said Dr. Bonnie Rush, dean of the College of Veterinary Medicine. "We are delighted to congratulate our six new graduates in the US-China Joint DVM Program. In addition, we appreciated the opportunity to connect and learn about the progress of the current students and the accomplishments of previous graduates."

Fourth-year K-State veterinary student Yiping Zhu gives an update on her academic progress.
The U.S.-China Joint DVM Program consists of a one-year pre-veterinary program at Kansas State University and a four-year DVM program at Kansas State University or U.S. partnering schools. The U.S.-China Center for Animal Health provides scholarships to cover the first year of pre-veterinary tuition and five years of student activities through funding from Zoetis, Yebio Bioengineering and Banfield Pet Hospital. The China Scholarship Council supports four years of DVM tuition and living stipends for five years.
Sheng Jianxue, secretary-general of the China Scholarship Council added his own congratulations for the new group of graduates. "The U.S.-China Joint DVM Program has received wide recognition both in China and overseas," he said. "I'm very happy to see the classes of 2017, 2018 and 2019 have successfully completed their studies."
Dr. Xuan Guo, director of research and development for Yebio Bioengineering Company, emphasized the impact of the program on the future of veterinary medicine in China. "It seems animal health is facing a major transition and chaos along with opportunities," she said. "With the academic achievement we have today [with these students], what they can bring to this global animal health ecosystem is [the ability] to make it stronger and healthier."
The program has also partnered with veterinary schools in the U.S. and China, Chinese Veterinary Medical Association, American Veterinary Medical Association, U.S. Department of Agriculture, and Banfield Pet Hospital to provide students broad learning opportunities with the mission to train future leaders in Chinese veterinary profession.
"It has certainly been a privilege for the University of Minnesota to partner with Kansas State University and other participating veterinary schools," said Dr. Trevor Ames, dean of Minnesota's veterinary college. "We look forward to seeing the graduates enhance veterinary education as well as animal health and welfare."

Second-year student Sichao Mao tells about her DVM experiences at Iowa State University.
"The U.S.-China Joint DVM Program not only meets our current needs, but will also influence the future of this profession," said Wang Ming, vice president of the Chinese Veterinary Medical Association.
"Just think, one century ago, the first Chinese veterinary student began his studies right here at this very university – Kansas State University," Dr. John H. de Jong, president of the American Veterinary Medical Association, said. "Like Dr. Luo Qingsheng – who graduated in 1923 and returned to China to found the veterinary school at Nanjing Agricultural University – every subsequent graduate of the U.S.-China program has made and continues to make a lasting contribution to the veterinary profession."
The homecoming event included reports from four alumni, six new graduates and 16 of the students who either just finished their pre-veterinary year at K-State or are currently working on their DVM degrees at K-State, the University of Minnesota, Iowa State University, University of Georgia and the University of California, Davis.
Dr. Yi Ding, a graduate with the class of 2017 now works as an associate professor at Huazhong Agricultural University in China.
"For the clinical parts of my job, last year I not only tried to improve my skills, but I wanted to challenge myself with more complicated cases and trying new things," Dr. Ding said. "In the past two years I've also participated in international academic activities. It's really not me doing all these things in China; it's [the program sponsors] that's making the positive impacts to the veterinary education in China."
Hao Shi, a current student and member of the class of 2021 at Kansas State University, shared some of her experiences during the second year of her DVM studies.
"I think as students, we're not supposed to know everything right now and it's okay to make some mistakes during the exams," Shi said. "The key is to learn from the exam, remember it and never make the same mistakes in the future."
The U.S.-China Center for Animal Health established and has guided the program through partnerships with the governments, universities and animal health industry in the U.S. and China. Dr. Jishu Shi, the center's director explained the broader implications and expectations of the U.S.-China Joint DVM Program as the first day of the homecoming event concluded.
"I believe the students are not just students from China – we think they are the future leaders of animal health in China and Chinese communities," said Dr. Shi. "They will be the goodwill ambassadors for the universities where they got their training and also for the U.S. It will be important for them in the future because they will help the two countries communicate."

US-China Center for Animal Health features this story in Chinese on their WeChat page. Scan QR Code below for quick link.
K-State to host international Rabies in the Americas conference
We're "'jazzed" to host this year's Rabies in the Americas (RITA) conference in Kansas City! The committee is planning an informative program with innovative technology, intriguing research, and updated protocols and procedures, with activities to highlight what Kansas City has to offer. We want to make the 30th RITA extra special! Mark your calendars for Oct. 27-Nov. 1, 2019. You can now visit our website for additional information. We'll continue to publish information online as we get closer to conference time. Registration will open soon! Don't miss out on this year's RITA Conference!
Regular features
Alumni Events, Development and Continuing Education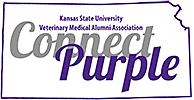 The Veterinary Medical Alumni Association organizes alumni receptions at several of the national annual conferences plus continuing education events and more. This month's section includes news and photos from the Alumni Reunion Weekend and 81st Annual Conference for Veterinarians, plus updates on recently departed alumni.
Read more ...
Dr. Niall Finnegan chosen for Alumni Recognition at upcoming AVMA Convention-Alumni Reception
| | |
| --- | --- |
| - | |
| | Dr. Niall Finnegan and Maggie |
Dr. Niall B. Finnegan, Onancock, Virginia, is the recipient of the 2019 Alumni Recognition Award presented during the annual convention of the American Veterinary Medical Association (AVMA) on Aug. 2. The award is given to veterinarians whose careers have served as exemplary role models for future alumni in a professional and community setting.
Dr. Finnegan earned a bachelor's degree in English at Long Island University in 1969 and his DVM at Kansas State University in 1979. He went on to get his Master of Public Health degree from Tulane University in 1984, followed by board certification in the college of Veterinary Preventive Medicine. He followed this with a master's degree in national resource strategy from National Defense University, Fort McNair, Washington, D.C., in 1994.
Read more about Dr. Finnegan
Alumni Reception Reservations
2019 AVMA Alumni Reception | August 2, 2019
Dacha Loft
1600 7th St. NW
Washington DC
7:00 p.m. - 9:00 p.m.
2019 Fetch dvm360 Conference Alumni Reception | August 24, 2019
Howl at the Moon Kansas City
1334 Grand Blvd.
Kansas City, MO
7:00 p.m. - 9:00 p.m.
In Memoriam - Recently Departed Alumni
Dr. Max D. Sutter, DVM 1951
May 7, 2019

Dr. William E. Newberry, DVM 1952
June 15, 2019

Dr. Woodrow Wayne Holland, DVM 1956
June 4, 2019

Dr. Jay Allen Peterson, DVM 1957
June 3, 2019

Dr. William E. Lammers, DVM 1969
Nov. 11, 2017
Questions about Alumni or CE events?
Contact: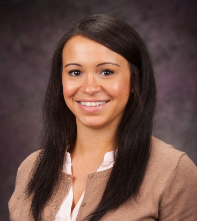 Ashley McCowan
Alumni and Events Coordinator
785-532-4833
amccowan@vet.k-state.edu
Dana Parker
Program Assistant
785-532-4528
dlaparker@vet.k-state.edu
News Ticker
More activities and accomplishments in the College of Veterinary Medicine:
Dr. Mary Lynn Higginbotham presented, "Knowledge Corner: Adoptive T Cell Therapy in Canine Lymphoma," at the American College of Veterinary Internal Medicine Forum in Phoenix, Arizona, June 2-8 where she also administered the ACVIM Oncology certifying exam.
Dr. Kate KuKanich also presented at the June 2019 ACVIM Forum with a presentation titled, "Development of feline and canine urinary E. coli antibiograms to improve antimicrobial stewardship in Kansas."
Dr. Mike Apley was the Keynote Speaker at the 2019 Idaho Veterinary Medical Association Summer Meeting June 6-9 and he also presented several sessions. The keynote address was, "Antibiotic stewardship exemplifying our roles in leadership and service" and his other presentations were, "An evidence-based review of antibiotics in cattle," "NSAIDs and Steroids in cattle" and "Our pharmaceutical regulatory future."
Dr. Bob Larson presented, "Evidence-Based Clinical Decision Making" on June 29 at the Texas A&M Veterinary Medical Diagnostic Laboratory 2019 Cattle Health Management Conference in Canyon, Texas.
Drs. McHaney, David Biller and Emily Klocke published, "Use of Ultrasound in the Diagnosis of Soft Tissue Foreign Bodies. Case Report and Review of the Literature." in the Israel Journal of Veterinary Medicine's June 2019 edition.
Drs. Mac Hafen and Adryanna Drake were featured in an article on the K-State Innovation & Inspiration website under "Impact Stories." The article highlighted the services Drs. Hafen and Drake offer to the veterinary students, faculty and staff. They provide many different mental health services as well as presentations and seminars to address the human and relational aspects of veterinary medicine.
Dr. Dylan Lutter successfully passed the Equine Rehabilitation Certificate Program (CERP). The CERP program prepares veterinarians from the theoretical foundations to the clinical applications of equine rehabilitation. We look forward to having Dr. Lutter provide rehabilitative services through the equine section at the VHC.
Dr. Ryane Englar was invited to Huazhong Agricultural University in Wuhan, China and China Agricultural University in Beijing, China during the period June 15-30. Presentations were provided on the topics of canine/feline primary care such as history taking in wellness exams versus acute presentations and canine and feline specific physical examination tips. Clinical communication was another area presented that included the Calgary-Cambridge Guide to the medical interview as well as foundational skills such as transparency, open-ended questions, non-verbal cues, empathy, reflective listening and unconditional positive regard. This was an excellent opportunity for Dr. Englar to support our US-China Center for Animal Health initiative here at K-State.
Dr. Kelli Almes presented a talk on Zoonotic Disease at the Kansas Department of Ag Small Animal Facilities Seminar in Salina, Kansas, on June 8.
International mobility in Italy
During late June, Dr. Justin Kastner accompanied four K-State students — second-year student Carolyn Mark, third-year students Hayley Barkoviak and Viola Folsom, and his MPH advisee/Thailand government veterinary inspector Phutsadee Sanwisate — at the summer 2019 iMOVES (International Mobility for Veterinary Students) program at the University of Padova, Italy.
As part of the iMOVES program, Dr. Kastner spoke to the students from K-State as well as Colorado State, Texas A&M, University of Pennsylvania and University of Padova about the history of the agri-food trade with respect to animal disease and food safety policy. His lecture was titled, "Policymaking and regulation in global, regional, and local contexts: History, Culture, Politics, and International Trade."
After the completion of the Padova program, Dr. Kastner took three of the K-State students (Hayley, Viola, and Phutsadee) to two additional destinations for more field-trip style learning: the University of Bologna (Europe's oldest university), to learn about the history of public health; they visited an anatomical theatre at the world-renowned Archiginnasio ("Old School") at the University; and the city of Venice, related to the history of the agri-food (particularly, seafood and salt).

Dr. Justin Kastner, Hayley Barkoviak, Phutsadee Sanwisate and Viola Folsom tour parts of Italy while attending the International Mobility for Veterinary Students Program.

Congratulations to second-year student Anna Kucera who was recently sworn in as a second lieutenant into the Army Veterinary Corps by K-State President Richard Myers, a retired four-star general and former Chairman of the Joint Chiefs of Staff. Anna's first salute was from her father, while Dr. Vern Otte, DVM class of 1975, helped President Myers pin on Anna's officer bars.


Front row (residents except where noted, from left): Drs. Erica Chavez, Erin Hennessey, Lisa DiGiovanni and Leah Freilich. Back row: Drs. Nathan Boyd (intern), Vince Michels (intern), Pearce Sloan, Jennifer Hay and Veridiana Nadruz.
Welcome to DJ Rippelmeyer, a 2019 graduate of Bel-Rea Institute of Animal Technology in Denver. Her areas of interest are oncology, cardiology, small animal internal medicine, and small animal ICU. On the right, Macey Strutt is a 2019 graduate of Colby Veterinary Nursing Program. Her areas of interest include livestock, equine internal medicine, small animal and large animal surgery, and exotics.
Staff Council flips out for breakfast

The CVM Staff Council catered a special breakfast on July 10, features pancakes that were flipped off the griddle for staff members to catch and enjoy.
Vet Med ROCKS opens registration for summer camp
Vet Med ROCKS, the Recruitment and Outreach Club of Kansas State, is going to be holding summer day camp from Aug. 2-6, for high school, college, middle school and grade school students (see registration page for detailed schedule and additional information).

New Arrivals/Recent Departures
Click here to see the New Arrivals/Recent Departures at the CVM ...
Welcome to:
Megan Irick, Veterinary Health Center, Veterinary Assistant

Brady Neyland, Veterinary Health Center, Veterinary Nurse I

Dr. Lauren Wisnieski, Diagnostic Medicine/Pathobiology, Fellow (Post Doc)

BinXi Wu, Veterinary Diagnostic Laboratory, Intern

Reagan Butler, Veterinary Diagnostic Laboratory, Research Assistant

Bailey Jeffries, Veterinary Health Center, Veterinary Assistant

Makenzie Messer, Veterinary Diagnostic Laboratory, Research Assistant

Alexa LeVieux, Veterinary Diagnostic Laboratory, Research Assistant

Dr. Alexandra Ford, Veterinary Diagnostic Laboratory, Medical Resident Year 1

Kelsey Decker, Clinical Sciences, Veterinary Nurse I

Michael Oldakowski, Diagnostic Medicine/Pathobiology, Research Assistant

Justin Ray Olson, Dean of Veterinary Medicine, Human Capital Specialist I

Macy Flowers, Diagnostic Medicine/Pathobiology, Research Aide
Farewell to:
Dr. Paul JeanGonzalez, Diagnostic Medicine/Pathobiology, Deputy Director

Dr. Laxmi Jakkula, Diagnostic Medicine/Pathobiology, Fellow (Post Doc)

Sydney Kudritzki, Veterinary Health Center, Veterinary Nurse I Intern

Madison Blevins, Clinical Sciences, Program/Project Assistant

Jiena McLellan, Dean of Veterinary Medicine, Program/Project Coordinator

Dr. Ying Fang, Diagnostic Medicine/Pathobiology, Professor

Gillian Campbell, Clinical Sciences, Veterinary Nurse II

Dr. Cynthia Bell, Veterinary Diagnostic Laboratory, Associate Professor

Jinhwa Ransburgh, Diagnostic Medicine/Pathobiology, Research Associate

Russell Ransburgh, Diagnostic Medicine/Pathobiology, Research Assistant
Lifelines is published each month by the Marketing and Communications Office at the College of Veterinary Medicine. The editors are Joe Montgomery, jmontgom@vet.k-state.edu and Brenna Leahy, leahy@vet.k-state.edu.
Lifelines index

Download Lifelines LITE (this is a condensed legal-sized PDF and has less information than above)