March 2019 - Vol. 14, No. 3
Top Stories
CVM partners with T. Russell Reitz Animal Shelter
Collaboration will enhance animal welfare and provide extra educational opportunities
A new partnership will enhance the care and welfare of shelter animals in Manhattan while providing more educational opportunities for veterinary students.
The shelter medicine program at the Kansas State University College of Veterinary Medicine has teamed up to help enhance and expand medical capabilities at the T. Russell Reitz Animal Shelter.
Click to read ...
| | |
| --- | --- |
| | |
| | Veterinary students will gain additional opportunities for hands-on experience thanks to the new partnership between the CVM and the T. Russell Reitz Animal Shelter in Manhattan. |

Deborah Watkins, director of animal services for the city of Manhattan, said the animal shelter placed 1,398 animals in 2018. She is optimistic that number will grow with increased involvement from the university, as well as help improve the welfare of stray animals.
"Our mission at the shelter is to return pets to their owners and rehome homeless pets," Watkins said. "Partnering with K-State students will increase the level of quality care for homeless animals to be ready for adoption."
Dr. Bonnie Rush, interim dean of the College of Veterinary Medicine, also acknowledged the benefits the partnership would bring to both pets in the community and the students.

"Our goal is to enhance the health and adoptability of each animal we encounter through the shelter medicine program," Dr. Rush said. "True to our motto, 'Future Vets Helping Future Pets,' senior veterinary students appreciate the opportunity to strengthen their skills. Even more so, they appreciate using their skills to improve the lives of unwanted and abandoned pets."
According to Dr. Brad Crauer, assistant professor of clinical sciences, the shelter medicine program has completed more than 16,000 surgeries for more than 20 partner organizations since its start in 2015.

"Through the partnership at the T. Russell Reitz Animal Shelter, we believe there is significant opportunity to help the shelter and improve the level of care provided," Dr. Crauer said. "Students will get regular, firsthand surgical and medical experience locally."

The university's shelter medicine mobile surgery unit, which is currently outreach-based, visits regional animal shelters to provide spay/neuter and medical triage service on-site. While the mobile surgery unit is only able to visit any given shelter once per week, the partnership with the T. Russell Reitz Animal Shelter will allow an opportunity for Kansas State University to have a day-to-day presence and increase the overall level of animal welfare in the Manhattan community.

Dr. Crauer said the partnership will occur in two phases. Initially, the mobile surgery unit will be stationed at the animal shelter on a weekly basis. Students will perform surgical services and address any medical cases during these visits, including exam and diagnostic- and therapeutic-plan development and implementation. Faculty from the university also will work with shelter leadership to develop best practices and standard operating procedures.

The second phase promotes a more consistent Kansas State University presence at the T. Russell Reitz Animal Shelter by utilizing the shelter medicine intern for at least one additional day each week for medical, surgical and operational expertise.

Additionally, the shelter is in the process of building a surgery suite that can also serve as a fully functioning dental unit. The suite would allow the mobile surgery unit to be deployed elsewhere while students, interns and faculty could operate at a high level on-site. The intention is to expand capabilities at the shelter beyond what can be provided on the mobile surgery unit. However, funding is still needed to complete the surgical suite.

"The city of Manhattan and the T. Russell Reitz Animal Shelter are very pleased to partner with the Kansas State Veterinary shelter medicine program," said Eddie Eastes, director of Manhattan Parks and Recreation. "This partnership will help the animal shelter fulfill its mission to protect public health through the sheltering of homeless companion animals and promote humane treatment and responsible pet ownership. We are confident this partnership will benefit the community by ensuring animals at the shelter have the best care possible as we help reintroduce them into the community through our adoption program."
Veterinary students chosen for American Veterinary Medical Foundation scholarships
Two second-years and two third-year student were selected for the Auxiliary to the AVMA Legacy Endowed Scholarship Program.
The second-year students are: Katya Luckenbach and Rebecca Tomasek. The third-year students are Katelyn Guill-Sanchez and Danielle Pickering.
Read more ...

Katya Luckenbach, Rebecca Tomasek, Danielle Pickering and Katelyn Guill-Sanchez represent K-State as recipients of the Auxiliary to the AVMA Legacy Endowed Scholarship.
"I am so excited to receive this award for the second year in a row," Katelyn said. "This scholarship has provided wonderful mentorship opportunities to allow me to expand my large animal experience and has taken off a considerable amount of financial pressure as I approach fourth year."
"This scholarship will help me relieve some of the financial burden of veterinary school as I pursue a career in small animal or mixed medicine and eventually a Ph.D.," Danielle said.
The Auxiliary to the AVMA Legacy Endowed Scholarship Program was created in recognition of the AVMF's long standing relationship with the auxiliary to the AVMA. During the 2018-2019 academic year, a $1,000 scholarship was awarded to students at each of the 32 AVMA accredited veterinary colleges in the United States, the Atlantic Veterinary College in Canada, and St. George's University and Ross University in the Caribbean to support their educational endeavors.
"As a veterinary student who is interested in public health and international veterinary medicine, I am always looking for educational opportunities to travel to other countries to experience what the field of veterinary medicine is like for them," Katya said. "Being an out-of-state student at my university, it is hard to justify borrowing extra money for electives that involve international travel, so having the privilege of being awarded this scholarship will help to fund my upcoming international veterinary tours elective."
"This scholarship reinforces the importance of participating in organized veterinary medicine, servant leadership, and supporting the community while pursuing my career goals," Rebecca said. "I am incredibly grateful to have received this scholarship."
The American Veterinary Medical Foundation (AVMF), the charitable arm of the American Veterinary Medical Association (AVMA), is committed to helping offset the cost of veterinary medical education. Through the Auxiliary to the AVMA Legacy Endowed Scholarship Program, the AVMF awarded $137,000 in grants to 137 veterinary students for the 2018-2019 academic year. For more information about the AVMF, visit avmf.org.
Third-year veterinary student Sara Wilkes, Wichita, Kansas, was one of 37 students recently selected to receive a Dr. Jack Walther Leadership Award at the Western Veterinary Conference, held Feb. 17-20 in Las Vegas, Nevada.
One student is selected from each of the veterinary colleges in the U.S., Canada and Caribbean Islands on the basis of accomplishments, scholastic excellence and long-term leadership potential.
Click to read ...
| | |
| --- | --- |
| | |
| | Dr. Bonnie Rush congratulates Sara Wilkes on being K-State's recipient of the Walther Leadership Award at the Western Veterinary Conference in Las Vegas. |
Recipients receive a $1,000 award, complimentary registration, lodging, airfare and a $525 travel allowance to attend the 2019 Western Veterinary Conference.
"I am honored to be a recipient of the Jack Walther Leadership Award," Sara said. "I am deeply indebted to the wonderful mentors and instructors that I have had here at KSU who have inspired me to go above and beyond the veterinary curriculum. Both meeting other students from veterinary schools around the country and experiencing the Western Veterinary Conference have been invaluable experiences as I consider my future beyond veterinary school. I am proud to be counted among those students and look forward to working with and getting to know many other incredible veterinarians over the course of my career."
Since inception of the scholarship program in 2002, the Western Veterinary Conference has granted approximately $1 million in scholarship funds. The Dr. Jack Walther Leadership Award recognizes veterinary student leaders and promotes lifelong professional service to the industry.
More Headlines
Dr. Charley Cull makes distinguished return to the CVM
Two Kansas State University graduates — Drs. Charley Cull, Oakland, Nebraska, from the CVM class of 2014, and Kale Monk, Ph.D., Columbia, Missouri, from the K-State College of Human Ecology — recently visited campus as the recipients of the K-State Alumni Association Student Alumni Board's 2019 Distinguished Young Alumni Award.
The award recognizes two K-State graduates who are younger than 35 and are using the scholarship, leadership and service experience they acquired at K-State to excel in their professions and contribute to their communities.
Read more ...
| | |
| --- | --- |
| | |
| | Dr. Charley Cull, a concurrent DVM/Ph.D. graduate from the CVM, was chosen by the K-State Alumni Association as a Distinguished Young Alumni. He spoke at the CVM and attended other honorary events during his visit. |
| | |
| | Dr. Charley Cull visits with professor emeritus Dr. Harish Minocha after speaking in Frick Auditorium. |
The Alumni Association and Student Alumni Board honored Dr. Cull and Monk when they returned to campus Feb. 25-27 to give keynote presentations and visit with student groups and university classes.
"The Alumni Association is pleased to support the Student Alumni Board in presenting this award," said Amy Button Renz, Alumni Association president and CEO. "The award simultaneously honors some of our most accomplished young graduates while creating new ties among alumni, students and faculty."
Dr. Cull, a native of Oakland, Nebraska, is a veterinarian and clinical research associate and director of stocker and grazing cattle operations for Midwest Veterinary Services Inc. and Central States Research Centre Inc. of Oakland, Nebraska, and the satellite facility, Veterinary Biomedical Research Center Inc. of Manhattan, Kansas.
While at K-State, Dr. Cull was a member of Alpha Gamma Rho fraternity. He graduated from K-State in 2012 with a bachelor's in veterinary science, a Doctor of Veterinary Medicine in 2014, and a doctorate in pathobiology in 2016. Cull was the first student to complete concurrent DVM and Ph.D. degrees through the dual-degree scholarship program in the College of Veterinary Medicine. His doctoral research was focused on the areas of epidemiology and food safety.
Dr. Cull is a member of the Oakland-Craig Science Technology Engineering and Math (STEM) program that organizes science workshops for high school students. Additionally, he serves as a scientific mentor for a critical workforce development program called "Pathways to Tomorrow," an internship program to match non-college bound high school students with vocational and technical jobs in rural communities.
Dr. Cull also is an active participant in professional organizations, including the Academy of Veterinary Consultants, the American Association of Bovine Practitioners, the American Association of Swine Veterinarians and the American Veterinary Medical Association.
"His leadership and expertise are respected by professional colleagues and industry executives, and his work has tremendous impact on academic programs and the advancement of animal health industries," said his nominator, Dr. Bonnie Rush, interim dean of the College of Veterinary Medicine at K-State.
"Kale and Charley have accomplished so much very early in their careers," said Marcus Kidd, assistant director of student programs and Student Alumni Board adviser. "We are thrilled to honor these amazing leaders and host them on campus so they might have the chance to meet with and inspire our current K-State students."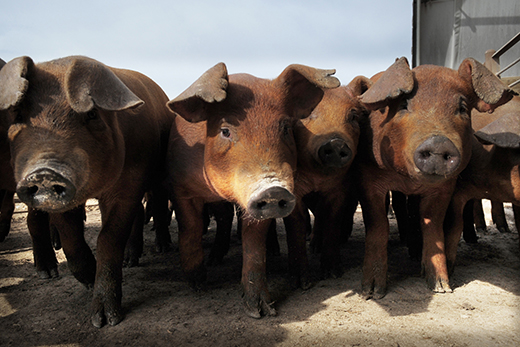 As an African swine fever outbreak has moved rapidly throughout China and threatens to spread to new countries in Europe, a Kansas State University researcher continues to understand the possible routes for disease introduction and transmission.
The CVM's Dr. Megan Niederwerder is leading a team that is exploring how the currently circulating strain of African swine fever, or ASF, could spread in feed and feed ingredients.
Click to read ...
| | |
| --- | --- |
| | |
| | A new study published by a Kansas State University researcher and her team looks at how the current outbreak of African swine fever in China and Europe could be spreading through feed and feed ingredients. |
| | |
| | Dr. Megan Niederwerder |
A new publication details the dose necessary to transmit the disease when pigs ingest virus-contaminated feed or liquid.

"Although feed and feed ingredients are a less recognized transmission route for African swine fever, the global distribution of feed ingredients makes this pathway important to consider for transboundary introduction of the virus," Dr. Niederwerder said. "This study is the first to demonstrate that African swine fever can be easily transmitted through the natural consumption of contaminated feed and liquid."

The study, "Infectious dose of African swine fever virus when consumed naturally in liquid or feed," was published in Emerging Infectious Diseases. Niederwerder and collaborators found that the level of virus required to cause infection in liquid was extremely low, demonstrating the high infectivity of African swine fever through the oral route. Although greater concentrations of virus were required to cause infection through feed, the high frequency of exposure may make contaminated feed a more significant risk factor.

"Working with statistician Trevor Hefley, we were able to model the probability of African swine fever infection when pigs consumed a contaminated batch of feed over time," Dr. Niederwerder said. "The likelihood of infection increased dramatically after even 10 exposures, or consumption of 1 kilogram of contaminated feed. Modeling multiple exposures increases the applicability of our experimental data to what would occur at the farm."

Agricultural processing methods for feed ingredients can put them at risk for contamination in countries with African swine fever. One common practice in China, for instance, is to dry crops on roadways. Those roadways could be contaminated by traffic from trucks containing infected pigs. Processing ingredients on contaminated equipment is another possible source of transmitting virus particles to feed.

"Millions of kilograms of feed ingredients are imported from countries where African swine fever virus is currently circulating," Dr. Niederwerder said. "Our previous work demonstrated that a wide range of feed ingredients promote survival of the virus after exposure to environmental conditions simulating transboundary shipment."

Introduction of African swine fever virus would be devastating to U.S. swine production because it is a trade-limiting disease that causes severe clinical signs and high mortality in pigs. Another costly swine disease, porcine epidemic diarrhea virus, was introduced into the U.S. in 2013 and caused the death of an estimated 7 million pigs within the first year. Subsequent investigations unveiled the risk of feed for introduction and transmission of swine viruses. Dr. Niederwerder's goal is to prevent another catastrophic disease outbreak.

Peter Dorhout, Kansas State University vice president for research, said protecting U.S. producers and consumers against disease outbreaks is an area in which the university excels.

"K-State has world-renowned research strengths in providing biodefense for global threats to agriculture," Dorhout said. "We are proud to have some of the best, highly specialized facilities in which we can safely conduct this research, and Dr. Niederwerder's team is making great strides."

Dr. Niederwerder and her group conduct their work in the Biosecurity Research Institute, a biosafety level-3 facility that has helped them perform large studies. Their first study found that the African swine fever virus could survive in a simulated overseas feed shipment. Now that the group has confirmed African swine fever transmission through feed and has identified the oral dose necessary for infection, the next step will be to identify ways to reduce or eliminate this risk, including chemical additives, storage time, heat treatments or other steps.

"African swine fever is arguably the most significant threat to worldwide swine production," Dr. Niederwerder said. "With no effective vaccine or treatment, preventing introduction of the virus is the primary goal of countries free of the disease. Our hope is that this research will further define possible routes of disease spread and develop mitigation strategies to prevent introduction into the U.S. swine herd."

The National Pork Checkoff and the State of Kansas National Bio and Agro-defense Facility Fund provided funding for the study. Kansas State University co-authors on the publication include Ana Stoian, doctoral student in pathobiology; Dr. Raymond "Bob" Rowland, professor of diagnostic medicine and pathobiology; Dr. Steve Dritz, professor of diagnostic medicine and pathobiology; Vlad Petrovan, doctoral student in pathobiology; Laura Constance, concurrent Doctor of Veterinary Medicine and doctoral student in pathobiology; Jordan Gebhardt, concurrent Doctor of Veterinary Medicine and doctoral student in animal science; Dr. Matthew Olcha, concurrent Doctor of Veterinary Medicine and doctoral student in pathobiology; Dr. Cassandra Jones, associate professor of animal science; Dr. Jason Woodworth, research associate professor of animal science; Dr. Ying Fang, professor of diagnostic medicine and pathobiology; Jia Liang, doctoral student in statistics; and Dr. Trevor Hefley, assistant professor of statistics.
Dr. Ryane Englar publishes book on writing skills for veterinarians
When it comes to scientific writing, Kansas State University's Dr. Ryane Englar has words of advice to share — especially for veterinarians-in-training.
The clinical assistant professor in the College of Veterinary Medicine has just published a new book, "Writing Skills for Veterinarians."
Read more ...
| | |
| --- | --- |
| | |
| | Dr. Ryane Englar shows a copy of her new book, "Writing Skills for Veterinarians." |
This is the second book Dr. Englar has published within the last few years. In 2017, she published a Wiley-Blackwell textbook titled, "Performing the Small Animal Physical Examination." Dr. Englar is the clinical education coordinator and clinical skills instructor in the College of Veterinary Medicine.
Dr. Englar's new book focuses on helping veterinarians increase their efficiency in writing professional documents, such as SOAP — subjective, objective, assessment and plan — notes and discharge statements for patients. The book is oriented for both veterinary students and practicing veterinarians, addressing ways to develop and hone veterinary medical and scientific writing techniques.
"There is a saying in medicine: 'If it isn't written, it didn't happen,'" Dr. Englar said. "Written communication sets a standard for the practice of veterinary medicine. As educators we need to do a better job of emphasizing this standard and supporting student growth in this arena in the same way as we would encourage surgical training. No matter how much the profession evolves in terms of knowledge and technology, we are only as good as the imprint that we leave behind in the form of the patient record. The purpose of this text is to help students see the medical record as both a resource and a diagnostic tool that facilitates case management."
Dr. Englar's new book was published by 5M in February in the United Kingdom, which publishes books that deal with a range of subjects in the agricultural and veterinary industries. Dr. Englar's book is available for preorder in the U.S. and will be released on March 30.
American College of Sports Medicine to present citation award to Dr. David Poole
Dr. David C. Poole, university distinguished professor of kinesiology, and anatomy and physiology, was named a Citation Award Winner from the American College of Sports Medicine.
The Citation Award of the American College of Sports Medicine is granted to an individual or group who has made significant and important contributions to sports medicine and/or the exercise sciences.
Read more ...
These contributions may include, but are not limited to, research and scholarship; clinical care; and/or administrative or educational services in sports medicine or exercise science." The American College of Sports Medicine has more than 50,000 members and certified professionals from 90 countries around the globe.
The Citation Award is one of American College of Sports Medicine's most prestigious awards. Dr. Poole will be recognized at the organization's annual meeting in May in Orlando.
CVM grad student receives award for her Capitol event poster presentation
Ana Stoian, a doctoral student in pathobiology from Romania, was one of two Kansas State University graduate students who recently received statewide recognition for Kansas-related research at the 16th Capitol Graduate Research Summit, Feb. 27, held at the State Capitol in Topeka. Ana was the Kansas State University winner of the BioKansas Scholarship, which is supported by BioKansas.
Read more ...

Ana Stoian, doctoral student in pathobiology, was Kansas State University's winner of the BioKansas Scholarship at the 16th Capitol Graduate Research Summit. Ana studies the transmission of African swine fever virus in animal feed.
The Capitol Graduate Research Summit is a statewide event that features current research of graduate students at Kansas State University, the University of Kansas, the University of Kansas Medical Center, Wichita State University, Fort Hays State University, Emporia State University and Pittsburgh State University. Each university invited a university professor and an industry representative to judge the student poster presentations. The top presenters from each university received awards. Obdulia Covarrubias Zambrano, doctoral student in chemistry from Liberal, Kansas, was the other K-State graduate student honored at the event.
Additionally, BioKansas judges selected one winner from each school. The BioKansas award not only recognizes the top researchers but also those projects that have the best potential for commercialization and for impacting the state of Kansas.
Ana's poster was "Survival of African swine fever virus, ASFV, in feed ingredients under transboundary shipping conditions." Her adviser is Dr. Raymond "Bob" Rowland, professor of diagnostic medicine and pathobiology, and her project mentor is Dr. Megan Niederwerder, assistant professor in the same department.
"Ana's work to investigate feed ingredients as a potential route for the spread of African swine fever virus is not only important to pork producers in Kansas and the United States, but around the world," Dr. Niederwerder said. "She has excelled at representing Kansas State University and communicating the impact of her work to state legislators, as demonstrated by the BioKansas award recognition."

Ana's research goal is to support global food biosecurity by examining how African swine fever virus is transmitted via animal feed ingredients. Kansas ranks 10th nationwide in pork production with a market value of approximately $460 million. If introduced into the U.S. and onto Kansas swine farms, the highly contagious virus would cause devastating losses to animal health and the state's economy. Gaining a better understanding of how the virus is transmitted through animal feed can help with identifying methods to reduce feed contamination.

"The Capitol Graduate Research Summit was an incredible opportunity to present my research in front of legislators and scientific peers," Ana said. "This meeting allowed me to underline the impact of a potential outbreak of African swine fever in the U.S. through contaminated feed and feed ingredients. I am very grateful for receiving the BioKansas award and for being able to promote bioscience research."

To learn more about the Capitol Graduate Research Summit and who participated in the event visit the Capitol Graduate Research Summit website.

Above: Ana explains her project to some visitors at the Capitol. Below: Ana joins other research award winners representing the six state universities in Kansas.
Dr. Roman Ganta builds on connections in India
Many Kansans are very familiar with the quote, "There's no place like home."
For Dr. Roman Ganta, K-State veterinary professor and director of the Center of Excellence for Vector-Borne Diseases, this phrase has broader meanings. He recently returned to his home country of India where he was able to build upon connections there for developing new professional partnerships.
Read more ...

Dr. Roman Ganta prepares for presenting a guest lecture at Melaka Manipal Medical College in his home country of India. He toured several universities where he has built several collaborative partnerships for students and faculty.
| | |
| --- | --- |
| | |
| | Dr. Roman Ganta, center (and in the photos below), meets with faculty and administrators at several universities and schools in India including Andhra University, Kerala Veterinary University, King's Ideal School, Sri Venkateswara Veterinary University, Manipal Academy of Higher Education and A. Nagarjuna University. |
| | |
| | |
| | |
Dr. Ganta visited Andhra University (AU), Visakhapatnam in the state of Andhra Pradesh where, as an alumnus of the biochemistry department, he was able to discuss collaborations with the university's administration. He also participated in an alumni meeting of the Department of Biochemistry to promote graduate education, particularly by taking advantage of contemporary resources and technology. Previously Dr. Ganta had established a memo of understanding between Kansas State University and AU through which several students have visited K-State for graduate education. Additionally two K-State College of Veterinary Medicine students have visited AU. The MOU also included a faculty exchange program that supported a CVM faculty member visiting AU several years ago.
Dr. Ganta serves on the International Board of Advisors for King's Ideal School, Anakapalli, Visakhapatnam. He said this school, which is in rural India, has a mission to serve underprivileged children, while still providing education to those who are defined as privileged [Editor's note: "privileged" and "underprivileged" are defined as those who can and cannot afford the education].
"This novel concept is implemented to close the gap among all children, independent of their economic status, while promoting higher education," Dr. Ganta said. "I spent several hours of interaction with students and offered them guidance for ways to succeed in the promising new world we live in. I'm hoping I can help make a difference."
Another part of Dr. Ganta's trip home included a visit to the College of Veterinary and Animal Sciences at Kerala Veterinary University located in Pookode, Kozhikode, Kerala (state), to discuss research collaborations related to vector-borne diseases of importance to companion and agricultural animals. From there he visited Sri Venkateswara Veterinary University (SVVU) to discuss the existing MOU between SVVU and KSU-CVM that he Dr. Ganta had previously established for fostering collaborations.
"Two of our K-State CVM students have visited SVVU in the past," Dr. Ganta noted. "I hope to renew these efforts in the future. Such collaborations provide some exciting and unique learning opportunities for all parties involved."
Dr. Ganta's tour included a trip to the Manipal Academy of Higher Education (MAHE), Manipal, Udipi, Karnataka (state) to engage in potential collaboration to extend research on Scrub Typhus.
"Scrub Typhus is a significant rickettsial disease in people, which can result in high mortality rates and is caused by the pathogen Orientia tsutsugamushi," Dr. Ganta said. "The disease spreads from bites of infected chiggers [note: larval mites]. It is an important disease impacting people from all across Southeast Asia and also continues to be a major health hazard for those US military personnel who are stationed in those regions."
The last visit on Dr. Ganta's trip was to A. Nagarjuna University. Dr. Ganta is an external examiner for several Ph.D. students from this university.
"I talked with the university administration and faculty in their Department of Biotechnology regarding our current and future contributions to its graduate education," Dr. Ganta said. "Overall this trip was very fruitful. It is exciting to be involved in all of these partnerships and represent K-State."
Dr. Ken Harkin to perform study on impact of post-surgical supplement for dogs
MYOS RENS Technology Inc. (MYOS), an advanced nutrition company and the owner of Fortetropin®, a proprietary bioactive composition derived from fertilized egg yolk that helps build lean muscle, announced that it has signed an agreement with the Kansas State University College of Veterinary Medicine to evaluate the impact of Fortetropin on quality of life and activity in geriatric dogs.
Read more ...
The study will be performed under the supervision of Dr. Ken Harkin professor and section head of small animal internal medicine.
This veterinary clinical study follows the announcement of positive results from a randomized, double-blind, placebo-controlled study that examined the impact of Fortetropin on recovery following tibial plateau leveling osteotomy (TPLO) surgery in dogs. Dr. Harkin also served as the Principal Investigator for the earlier study and presented the results at the North American Veterinary Community (NAVC) Conference/VMX on Jan. 20, 2019.
Forty geriatric dogs that suffer from three of the following conditions will be recruited to participate in the study: weakness, weight loss, slowed or altered mobility, or exercise intolerance. Twenty of these dogs will be assigned to receive Fortetropin and 20 will be assigned to receive a macronutrient-matched placebo. All of the dogs participating in the study will be fitted with an activity collar. After two weeks of initial activity monitoring, the dogs will receive either Fortetropin or placebo for 12 weeks. The Quality of Life (QOL) assessment will be based on the Liverpool Osteoarthritis in Dogs (LOAD) Questionnaire.
Dr. Harkin commented, "Pet owners often remark that their dog is "slowing down" as they enter their golden years. Although osteoarthritis is often tipped as the culprit, the loss of muscle mass associated with old age is an under-appreciated cause. Geriatric dogs with muscle mass loss fatigue easily, which by itself can negatively impact their quality of life. Numerous testimonials by pet owners suggest that Fortetropin supplementation has a positive influence on quality of life and activity levels in geriatric dogs. Based on these reports and the positive results from our previous study showing improvement in recovery from orthopedic surgery, I believe that a study examining the impact of Fortetropin on geriatric dogs is warranted."
Joseph Mannello, CEO, MYOS, commented, "I believe that MYOS is uniquely positioned to address muscle health in animals. We have a very strong intellectual property position that forms the backbone of our animal health business. What distinguishes MYOS from its competitors is the unique formulation of our products which are supported by rigorous scientific research conducted at leading academic institutions. We are very pleased to work with Kansas State University on another veterinary clinical research study, supporting our potential 'gamechanging' efforts in animal health."
Forward-Looking Statements
Any statements in this release that are not historical facts are forward-looking statements. Actual results may differ materially from those projected or implied in any forward-looking statements. Such statements involve risks and uncertainties, including but not limited to those relating to product and customer demand, market acceptance of our products, the ability to create new products through research and development, the successful results of strategic initiatives, the successful launch of our products, including Qurr®, Yolked®, MYOS Enteral Nutrition Formula™ and MYOS Canine Muscle Formula® products, the success of our research and development, the results of the clinical evaluation of Fortetropin® and its effects including the clinical study described herein, the ability to enter into new partnership opportunities and the success of our existing partnerships, the ability to generate the forecasted revenue stream and cash flow from sales of our products, the ability to increase our revenue and gross profit margins, the ability to achieve a sustainable, profitable business, the effect of economic conditions, the ability to protect our intellectual property rights, competition from other providers and products, the continued listing of our securities on the Nasdaq Stock Market, risks in product development, our ability to raise capital to fund continuing operations, and other factors discussed from time to time in our filings with the Securities and Exchange Commission. We undertake no obligation to update or revise any forward-looking statement for events or circumstances after the date on which such statement is made except as required by law.
These statements have not been evaluated by the Food and Drug Administration. Our products are not intended to diagnose, treat, cure or prevent any disease.
Regular features
Alumni Events, Development and Continuing Education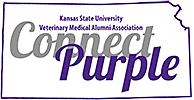 The Veterinary Medical Alumni Association organizes alumni receptions at several of the national annual conferences plus continuing education events and more. This month's section includes news about an "Anaplasmosis Day" event, and updates on recently departed alumni.
Read more ...
K-State alumnus/beef extension veterinarian joins national "superbugs" team

Dr. A.J. Tarpoff, K-Sate beef extension veterinarian, joins a group of farmers, doctors, researchers and others in Washington, D.C. as part of a collective effort to raise awareness about the growing public health and national security threat posed by drug-resistant bacteria.

Dr. Anthony John "A.J." Tarpoff, K-State DVM class of 2012, an assistant professor and beef extension veterinarian at Kansas State University has been invited to join a national effort. He will be on team of people from around the country who traveled to Washington, D.C., from March 5 to 7 as part of the Stand Up to Superbugs movement to meet with members of Congress and policymakers.
These individuals are part of The Pew Charitable Trusts' network of survivors, farmers, doctors, researchers, and others with a personal connection to the issue of antibiotic resistance. They are sharing their unique experiences and perspectives to help raise awareness about the growing public health and national security threat posed by drug-resistant bacteria. Together, these ambassadors are working to ensure the responsible use of antibiotics in veterinary and human medicine, spur a robust pipeline of new drugs, and increase funding across the federal government to combat antibiotic-resistant bacteria.
Dr. Tarpoff spends most of his time working with beef cattle producers and veterinarians with continued education and practical skills in beef cattle production. He educates students and producers on the importance of antibiotic resistance. He received a bachelor's degree in animal science, a master's degree in biomedical science, and a doctor of veterinary medicine degree, all from Kansas State University.
Monday, May 20, 2019
Hilton Garden Inn

The 2nd K-State Symposium on Bovine Anaplasmosis is a one day, producer-oriented workshop on the current state of anaplasmosis in the U.S., with an emphasis on Kansas beef cattle. The workshop will feature presentations by national experts on the economic impact of anaplasmosis, prevalence of anaplasmosis in Kansas and other cattle production states, anaplasmosis diagnostic considerations, prevention and treatment options for anaplasmosis, and the Veterinary Feed Directive. In addition, the meeting will include an interactive producer-panel with producers describing their own anaplasmosis experiences, challenges, and management strategies. The meeting will conclude with an overview of on-going and upcoming anaplasmosis research projects at K-State and opportunities for producer participation.
See event website for more details.
In Memoriam - Recently Departed Alumni
Dr. Richard A. VanderCook, DVM 1956
June 25, 2007

Dr. Alton Jay Wilson, DVM 1956
Oct. 13, 2012

Dr. Larry Alvin Jackson, DVM 1957
Feb. 1, 2019

Dr. Keith VanSteenbergh, DVM 1957
Nov. 11, 2016

Dr. Duane LavonMach, DVM 1959
Feb. 18, 2019

Dr. Joanne V. Baldwin, DVM 1973
March 26, 2017

Dr. Michael Edwin Vogt, DVM 1983
Jan. 24, 2019
Questions about Alumni or CE events?
Contact: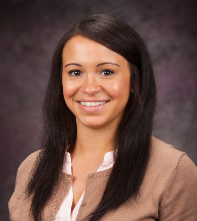 Ashley McCowan
Alumni and Events Coordinator
785-532-4833
amccowan@vet.k-state.edu
Dana Parker
Program Assistant
785-532-4528
dlaparker@vet.k-state.edu
News Ticker
More activities and accomplishments in the College of Veterinary Medicine:
Dr. Beth Davis presented: "The coughing horse," "Equine infectious respiratory disease" and "Equine immune-mediated diseases" at the Virginia Veterinary Conference on Feb. 22-23 in Roanoke, Virginia.
Dr. Raghavendra Amachawadi attended the Research Coordination Council Meeting at the National Institute of Veterinary Epidemiology and Disease Informatics where he presented, "Antimicrobial resistance research – food animal agriculture" on Feb. 18-19.
Drs. Mike Apley, Emily Reppert and Mike Kleinhenz attended the American Association of Bovine Practitioners Recent Graduate Conference on Feb. 9. Dr. Reppert presented, "Update on Anaplasmosis Diagnosis, Treatment and Control in Beef Cattle." Dr. Kleinhenz presented, "Pour-Ons, Pills and Injectables: Analgesia and Pain Management in Cattle."
Two Ph.D. students in Dr. Hans Coetzee's lab, Andrew Curtis and Miriam Martin have both received two scholarships: the Dr. Albert L. Burroughs Memorial Award and the Dr. Leo and Gloria Whitehair Graduate Research Enhancement Endowment Award.

Dr. Miao Li's abstract, "Integration of Food Animal Residue Avoidance Databank (FARAD) empirical methods for drug withdrawal interval determination with a mechanistic population-based interactive physiologically-based pharmacokinetic (iPBPK) modeling platform: example for flunixin meglumine administration," has been selected by the Risk Assessment Specialty Section of the Society of Toxicology as the winner of the Perry J. Gehring Best Postdoctoral Fellow Award. Dr. Li is in Dr. Zhoumeng Lin's laboratory.

Dr. Yi-Hsien Cheng, a postdoc in Dr. Lin's research group, has been selected as the Postdoctoral Representative of the Society of Toxicology's Biological Modeling Specialty Section.

Dr. Butch KuKanich was informed his research team's abstract, "Incorporation of a Human Abuse Deterrent into a Long-lasting Oral Opioid Formulation in Dogs" has been accepted for presentation at the 2019 ACVIM Forum Research in Phoenix, Arizona, in June 2019.

Dr. Steve Ensley presented five hours of continuing education at the Mississippi VMA in Starksville on Feb. 22. He also presented a talk on veterinary analytical toxicology in Virginia for BIVI on Feb. 26.

Drs. Cathy Sparks and Pradeep Malreddy presented concurrent sessions on "Incorporating Active Learning into a Large Enrollment Veterinary Anatomy Course" at the Lilly Conference on Teaching for Active and Engaged Learning on Feb 28 in Anaheim, California.
Dr. Kelli Almes gave a presentation on "Strangle Diagnostics" for the CVM Equine Winter Continuing Education Conference held on Feb. 2.
Dr. T.G. Nagaraja was invited to present a talk on "A Microbiologist's View on Improving Nutrient Utilization in Ruminants" on Feb. 6 at the 2019 Florida Ruminant Nutrition Symposium in Gainesville.
Three-minute champ for MPH program


Chris Omni (right), MPH student in Public Health Physical Activity, won first place in the K-State "3-minute thesis" competition on Feb. 21. She will travel to St. Louis on March 21 to represent K-State at the Midwestern Association of Graduate Schools competition. She is shown above with her major professor, Dr. Emily Mailey, MPH faculty member and associate professor in the K-State Department of Kinesiology. Chris' thesis title is "Black Butterflyz: Making black women's health a capital concern."
VHC Equine Service saddles up at K-State Rodeo and EquiFest

Top: The VHC's Equine Field service provided veterinary support at the K-State Rodeo in February. A good group of first-year veterinary students also attended. Bottom left: The VHC was also well-represented at EquiFest in Topeka. From left: Fourth-year students Kainoa Johnson, Eric Diehl, Karsen Brown and Megan Gargas. Bottom right(l to r): VHC staffers Alison Brunner, Ashley VanMeter and Jami Maike with fourth-year student Brian Meyer, undergrad student and equine assistant Lane Bailey and fourth-year student Emily White.

Rabies Lab and MPH Program to participate in BugAPalooza for National Public Health Week in April

National Public Health Week is April 1-7, 2019. The Riley County Health Department is partnering with community organizations including the K-State Rabies Laboratory and Master of Public Health Program (MPH) for its annual BugAPalooza event April 1 in Manhattan City Park at the Wefald Pavilion from 3:00 p.m. to 6:30 p.m. One of the features this year is teen vaccines. According to the Riley County Health Department, teens and preteens may be exposed to different diseases than when they were babies:
Meningococcal vaccines protect against meningitis.
Human papillomavirus (HPV) vaccines protect against HPV infection and cancer caused by HPV.
Tdap vaccines protect against tetanus, diphtheria, and per-tussis (whooping cough).
BugAPalooza is offering vaccines to help protect teens from these diseases. More information is available by calling the Riley County Health Department.
Follow ksucvm on Facebook for more information on the MPH Program and its activities during National Public Health Week.
New Arrivals/Recent Departures
Click here to see the New Arrivals/Recent Departures at the CVM ...
Welcome to:
Blanca Libanori Artiaga, Diagnostic Medicine/Pathobiology, Fellow (Post Doc)
Stephanie Gatrell, Veterinary Diagnostic Laboratory, Laboratory Administrator
Clare Sweeney, Veterinary Diagnostic Laboratory, Research Assistant
Ashley Wagers, Veterinary Health Center, Pharmacy Technician
David Vierra, Diagnostic Medicine/Pathobiology, Fellow (Post Doc)
Anna Stenfeldt, Diagnostic Medicine/Pathobiology, Reseach Associate
Farewell to:
Min Jung Kim, Anatomy & Physiology, Fellow (Post Doc)
Selena Franqui, Veterinary Diagnostic Laboratory, Laboratory Client Service Assistant
Philippe Bissel, Anatomy & Physiology, Assistant Scientist
Lifelines is published each month by the Marketing and Communications Office at the College of Veterinary Medicine. The editor is Joe Montgomery, jmontgom@vet.k-state.edu.
Lifelines index

Download Lifelines LITE (this is a condensed legal-sized PDF and has less information than above)