February 2019 - Vol. 14, No. 2
Top Stories
Study: proteins suppress tumor growth in fruit flies
The concept sounds simple, but understanding the process has been elusive. Cut off the nutrient supply to suppress the growth of tumors.
Now researchers in the College of Veterinary Medicine at Kansas State University are unveiling promising results by studying the behaviors of specific proteins in fruit flies. The proteins have known counterparts in human.
Click to read ...
| | |
| --- | --- |
| | |
| | Figure: "Headcase" functions together with "Unkempt" to regulate tissue growth in fruit flies. |
| | |
| | Drs. Jianzhong Yu and Naren Li (first author). |
"In our latest study, we identified 'Headcase' (Hdc) and 'Unkempt' (Unk) as two nutrient-restriction-specific tumor suppressor proteins that form a complex that acts to restrict cell-cycle progression and tissue growth in response to nutrient stress in Drosophila [fruit flies]," said Dr. Jianzhong Yu, assistant professor and cancer biologist in the Department of Anatomy and Physiology.
Dr. Yu is collaborating with Drs. Naren Li and Yulan Xiong and a graduate student, QinfangLiu. The four of them recently published an article on their latest research, "Headcase and Unkempt Regulate Tissue Growth and Cell Cycle Progression in Response to Nutrient Restriction," in the journal Cell Reports.
Their study was supported in part by a grant from the Kansas INBRE (P20 GM103418), a start-up fund and SUCCESS-FYI Intramural Grant from Kansas State University College of Veterinary Medicine. The work is also supported by the Johnson Cancer Research Center at Kansas State University.
"Given the role of the human counterparts of these proteins, our results suggest that Hdc and Unk may function as tumor suppressors in mammals," Dr. Yu said. "Although the human ortholog of Unk has not been studied in the context of cell proliferation, we showed that both Hdc and Unk are able to inhibit tissue growth in vivo in the Drosophila model. Thus, it is worthwhile in the future to investigate the growth control function of these two proteins, especially in regard to the formation of cancer tumors."
CVM Staff Council presents new staff awards
Eight staff members in the College of Veterinary Medicine have the distinction of being the first recipients of a new group of awards that highlights collegiality and compassion.
Interim Dean Dr. Bonnie Rush presented the awards during a special staff luncheon organized by the CVM Staff Council. Years of service were also recognized at the luncheon.
Read more ...
Dr. Bonnie Rush presents High Five Award to Barb Self.

Drs. James Carpenter and Mary Bagladi-Swanson congratulate Christine Hackworth on being chosen for the Culture, Collegiality and Compassion Award.

Dr,. Bonnie Rush presents Erica Blackwell with one of the Commitment to Excellence Awards.

Mal Hoover holds up Commitment to Excellence Award with Dr. Bonnie Rush.
Dr. Derek Mosier congratulates Brandy Nowakowsi on being one of the

Commitment to Excellence Award recipients

Erica Blackwell accepts a Commitment to Excellence Award from Dr. Rush

"The CVM Staff Council was established in 2017 to represent all unclassified and university support staff of the College of Veterinary Medicine," said Gina Scott, computer information specialist and chair of the Staff Council. "One of the first areas of development identified by the council was the overall recognition of staff for their contributions to the mission of the CVM."
"We were so excited to implement this creative initiative designed by Staff Council," said Bonnie Rush, interim dean of the veterinary college. "It was a privilege to honor hard-working and committed staff through these inaugural awards. There are many deserving staff working throughout the college — we intend for these awards to become a time-honored tradition."
Scott said one way the council chose to recognize staff is through a Staff Awards program, which was created in 2018.
"This year we presented eight awards in three categories: High Five Award; Culture, Collegiality and Compassion Award, and Commitment to Excellence Award," Scott said. "In the first year, we had 18 nominations for these awards. The nominees and awardees were honored at a luncheon provided for all CVM staff on Jan. 30. Staff Council encourages everyone to start thinking about nominations for next year to keep this program growing."
The recipients are as follows:
High Five Award: Barb Self, clinical services assistant at the large animal desk in the Veterinary Health Center. Presented to an employee who has gone above and beyond in enhancing one or more components of the College of Veterinary Medicine's mission of exceptional teaching, impactful research, outstanding service, extraordinary graduates.
Culture, Collegiality and Compassion Award: Christine Hackworth, veterinary nurse in the exotics and dermatology sections of the Veterinary Health Center. Presented to an employee who enhances a feeling of belonging for all of the College of Veterinary Medicine and creates a more inclusive environment while enhancing the College of Veterinary Medicine's mission of Exceptional Teaching, Impactful Research, Outstanding Service, Extraordinary Graduates.
Commitment to Excellence Award: Presented to six employees who have gone beyond in enhancing one or more components of the College of Veterinary Medicine's mission of Exceptional Teaching, Impactful Research, Outstanding Service, Extraordinary Graduates.
Recipients:
Brandy Nowakowski, administrative assistance in Department of Diagnostic Medicine and Pathobiology.
Susan Hazelbaker, agricultural technician in small animal care in the Veterinary Health Center.
Stephanie Hober, grants specialist for Center of Excellence for Emerging and Zoonotic Animal Diseases.
Ashley Lignitz, human resources professional in the business office.
Mal Hoover, certified medical illustrator in Computing and Technical Support.
Erica Blackwell, veterinary nursing supervisor in the Veterinary Health Center.

The College of Veterinary Medicine nominated 18 individuals for three different staff awards. Front row, from left: Erin Wilson, Lesa Reves, Mal Hoover and Sandy Roten. Middle row: Debra Richie, Susan Hazelbaker, Jen Panzer, Christine Hackworth, Ashley Lignitz and Rosa Collazo. Back row: Gina Scott, Vicki Smtih, Gail Eyestone, Kristina Wyatt and Joe Montgomery. Not pictured: Barb Self, Erica Blackwell, Brandy Nowakowsi, Stephanie Hober, Eric Herrman, Xiaorong Shi, Addison Adams and Cassidy Goering.

Stephanie Hober (circled above) was one of the Commitment to Excellence Award recipients. Above she is joined by the CVM staff council. ront Row: Lisa Bryant, Stephanie Hober, Sue Hageman, Kara Smith, Gail Eyestone and Gina Scott. Back Row: Rob Reeves, Marsha Roblyer, Chandra Gordon, Jaci Begnoche, Kristina Wyatt and Nathan Grindle. Not pictured: Beth McQuade, Priscilla Roddy
A recently invaded tick species known as the "long-horned tick" could establish itself in wide swathes of North America – if they are transported accidentally.
This prediction was published in a new study in Nature's Scientific Reports by Dr. Ram Raghavan, assistant professor at the Kansas State University College of Veterinary Medicine, and his international team of collaborators.
Click to read ...
| | |
| --- | --- |
| | |
| | Dr. Ram Raghavan collects long-horned ticks near Southeast Queensland in Australia, where he spent a month with Dr. Steve Barker studying the natural habitats and wildlife hosts of long-horned ticks. Collaborating with Dr. Barker has been a crucial step in the publication of this work. |
| | |
"The long-horned tick is also known as the East Asian tick, in Australia as the bush tick and in New Zealand as the cattle tick," explained Dr. Raghavan. "This species of tick is native to Japan, China, Primorsky Krai region of eastern Russia and Korea; and it is well-established as an invasive species in Australia, New Zealand, and on several Pacific Islands."
In some of these countries, Australia and New Zealand in particular, Dr. Raghavan said this tick is implicated in the transmission of theileriosis to cattle - costing several millions of dollars each year, and in other places they are known to transmit severe fever thrombocytopenia syndrome (SFTS) virus to humans.
Dr. Raghavan pointed out widespread concerns that the tick - Haemaphysalis longicornis -- will successfully establish invasive populations in the US and spread broadly from where it has been currently found.
"Our primary focus in this study was to predict where this tick could establish in North America, and to do that as robustly as possible considering all the caveats in spatial distribution modeling," Dr. Raghavan said. Data for modeling the potential spatial distribution for this tick species was provided by multiple institutions and collected from the species' native distribution range.
This tick species has an ability reproduce without males, spread to new places and establish under rather diverse climatic conditions.
"About 1983, H. longicornis had spread from northwestern New South Wales and/or southeastern Queensland across Australia to the coastal areas near Perth in Western Australia," said Dr. Steve Barker, parasitologist and a leading expert on Australian ticks at the University of Queensland.
"Such an invasion in the US would carry a significant economic burden and potential human suffering, especially since this tick is capable of transmitting a variety of pathogens such as those causing Lyme disease and others," added Dr. Barker, who is one of ten co-authors in this work. Among other collaborators are researchers from the Walter Reed Army Institute of Research, University of Kansas and institutions in Japan, Australia and New Zealand.
Dr. Raghavan said the best-fitting spatial distribution models in his research had indicated a broad potential distribution for this species. Their model accurately predicted all of the areas in which this invaded tick has already been found in the US.
"By our model, we have identified vast areas of North America, particularly the southeastern US, the West Coast and broad areas of the northwestern US, as well as central and southern Mexico, as climatically suitable for establishment of this species," Dr. Raghavan said.
Dr. Raghavan's work can be found here: "Potential Spatial Distribution of the Newly Introduced Long-horned Tick, Haemaphysalis longicornis in North America."
More Headlines
Dual-degree duo earns scholarships
Spring is a time of transformation and renewal. For two veterinary students; Elsie McCoy and MaRyka Smith, it is also a time of new opportunity and plenty of hard work ahead. Both students are new recipients of the concurrent DVM/Ph.D. scholarship in the CVM.
The philosophy of this scholarship program, which started in 2011, is to bring together clinical medicine and research disciplines to create unique opportunities and expand career options in veterinary medicine.
Read more ...
| | |
| --- | --- |
| | |
| | Elsie McCoy and MaRyka Smith are concurrently working on both DVM and Ph.D. degrees courtesy of a scholarship offered by the CVM. |
Areas of graduate training include, but are not limited to, biomedical research, infectious disease, epidemiology and diagnostic medicine.
"We have awarded as many as three scholarships for any given application cycle," said Dr. Frank Blecha, associate dean for research. "Currently, there are 11 concurrent DVM/Ph.D. students enrolled. Seven of these students are on DVM/Ph.D. scholarships from the college and two students are on scholarships from the USDA Animal and Plant Health Inspection Service's NBAF Scientist Training Program (NSTP). Five previous concurrent DVM/Ph.D. scholarship students have matriculated from both degree programs."
The scholarship pays for the students' DVM curriculum tuition and fees, regardless of residency status or when they receive the scholarship. Expenses for the students' Ph.D. graduate work are supported by their major professors.
MaRyka, who is from Hoyt, Kansas, is a first-year veterinary student who is in the pathobiology Ph.D. program where she is studying the pathogenesis of Rift Valley Fever Virus under the mentorship of Dr. A. Sally Davis.
"I am looking into the mechanisms that the virus employs to bind and enter cells," MaRyka said. "My first year as a Ph.D. student was as a Transboundary Animal Disease (TAD) Fellow at the Biosecurity Research Institute. Through the TAD Fellowship I learned about the infrastructure and design of a facility like the NBAF and simulated how to safely work with the pathogens that could be housed there."
After graduation, MaRyka pictures herself in a government laboratory continuing to work with transboundary and foreign animal diseases.
"I hope to combine the data collecting and analyzing skills that I am learning in my Ph.D. with the clinical knowledge of my DVM to make a difference in the lives of future animals and the humans that care for them both in the laboratory and in the field," MaRyka said. "This scholarship is hugely helpful for me to ensure that my education can continue. I also cannot put into words what it means to know that the college believes in me enough to support me in this way. Not having to worry about how I will pay my tuition each semester allows me to put that much more brain power into my studies."
Elsie, who is from Sabetha, Kansas, is a third-year veterinary student and is in the pathobiology Ph.D. program focusing on beef cattle production research, primarily liver abscesses in feedlot cattle.
"I have conducted research looking at the effects of liver abscesses in feedlot cattle on meat quality and tenderness and more recently have worked on safety and efficacy trials for an autogenous vaccine developed to reduce liver abscess prevalence in feedlot cattle," Elsie said.
"Elsie is a talented student but an even better person," said her mentor, Dr. Dan Thomson, Jones professor of production medicine in the College of Veterinary medicine. "Her passion for answers to practical questions, cattle and perfection is what makes her such a great researcher. This type of program helps students off-set costs associated with the added class work of completing a Ph.D. while attending veterinary school. It also allows us as faculty to fund positions to allow these incredible talented people to chase their passions."
Following graduation, Elsie plans to enter food animal-predominant private practice. She explained how the role of food animal practitioners increasingly includes a more broad animal health consultation component at a herd level.
"My Ph.D. has taught me the necessary skills to conduct research and analyze production data to solve industry problems in a way my DVM degree alone has not," Elsie said. "After gaining clinical experience in private practice, I would like to work in food animal production research, either through a corporate or governmental route. I believe that my time in private practice will prepare me to better understand the research and product development needs of veterinarians and producers."
Like MaRyka, Elsie was very gratified to be chosen as a scholarship recipient in the program.
"I am thankful for the opportunities that this scholarship affords me to focus on both veterinary and graduate school while relieving the financial stress associated with these programs," Elsie said.
"My DVM and PhD programs so far have each taught me different, unique skillsets to prepare me for my career in food animal production medicine."
A multidisciplinary team of professors and a former research assistant from Kansas State University have just mastered a chapter on laws and regulations for a new book for the Council on Public Health Education.
The name of the textbook is "Master of Public Health Competencies: A Case Study Approach;" edited by Dr. Anthony Santella, associate professor of health professions at Hofstra University, Hempstead, New York.
Click to read ...
| | |
| --- | --- |
| | |
| | Public Health Competencies features a chapter on laws and regulations contributed by a team of professors from K-State. |
The team includes Dr. Ellyn Mulcahy, director of the Master of Public Health program/associate professor of diagnostic medicine/pathobiology; Dr. Justin Kastner, associate professor of diagnostic medicine/pathobiology; Dr. Jason Ackleson, adjunct faculty in diagnostic medicine/pathobiology; Dr. Sara Gragg, assistant professor of animal sciences and industry; and Dr. Danny Unruh, former research assistant in animal sciences and industry.
The book features 22 chapters contributed by public health professors and scientists from a variety of major universities, hospitals and health departments.
The chapter by the K-State team is titled, "Developing Primary Laws and Secondary Regulations for Food Safety: The Case of FSMA and Its Attendant Rules." Dr. Kastner said while Master of Public Health students would certainly benefit from the chapter, he thinks lay readers will be interested in the history and trajectory of U.S. food safety policy too.
"As educators involved in several of K-State's graduate programs (public health, veterinary medicine, food science, etc.), we mentor public health-minded students of all kinds – but especially those interested in food safety," Dr. Kastner said. "Our graduates, including those from the Manhattan, Global, and Olathe campuses, have gone on to work in the government and private-industry sectors. This chapter, masterfully superintended by Dr. Unruh, will help future generations of students better understand the interconnected themes of lawmaking, regulation, surveillance, liability and business practice."
"As contributors to this book, our interdisciplinary team is part of a larger public health training and education community at K-State," Dr. Mulcahy said. "We appreciate not only the opportunity to work together as a team, but to contribute K-State expertise toward a national conversation on the importance and impact of policy on public health."
"Regulation plays a key role in how priorities are assigned and resources are deployed, in public health and elsewhere," Dr. Unruh said. "Hopefully, this chapter will give students of public health a tangible example of the importance of participation in the federal rulemaking process and will illuminate the many agencies and organizations involved therein."
The book, in press for 2019, will be published by Jones and Bartlett Learning, a provider of instructional, assessment and learning-performance management solutions for the secondary, post-secondary, and professional markets.
CVM faculty offer advice on booster vaccinations for pets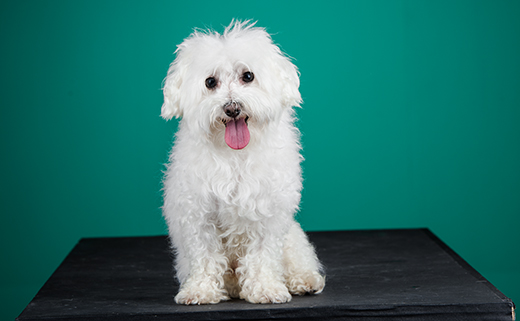 When it comes to booster vaccinations for dogs and cats, Kansas State University veterinarians say most are safe and necessary for the majority of pets but that several factors, including the pet's health and lifestyle, should be considered.
"Vaccines were developed to help prevent infectious disease, and they do," said Dr. Susan Nelson, clinical professor at the Veterinary Health Center. "Some vaccines, known as core vaccines, are essential and every dog or cat should receive them because of widespread prevalence and severity of the diseases that they prevent."
Read more ...
| | |
| --- | --- |
| | |
| | Dr. Susan Nelson and Dr. Susan Moore say a pet's health and lifestyle should be considered when it's time for booster vaccinations. |
Rabies is a core vaccine that is required for dogs and often cats in most states and/or municipalities as part of rabies control and prevention policies, Nelson said. The DA2P vaccine, which is for canine distemper, adenovirus and parvovirus, is also a core vaccine for dogs. For cats, the core vaccine is FVRCP, which is for feline rhinotracheitis, calicivirus and panleukopenia.

Along with these core vaccines, Nelson said veterinarians administer noncore vaccines, or lifestyle vaccines, based on risk determined by geographic location and activities. Common lifestyle vaccines for dogs include leptospirosis, Lyme, Bordetella, parainfluenza and canine influenza. FeLV, Chlamydophila — or Chlamydia — and Bordetella are often administered to cats that have a greater risk of exposure to the diseases.

Today's vaccines are much safer and effective for pets, Dr. Nelson said.

"Vaccine technology has advanced tremendously since the inception of vaccinology, and many vaccines are no longer made with ingredients such as aluminum, mercury, formaldehyde and foreign proteins that often have been the source of adverse vaccine reactions in some dogs and cats," Dr. Nelson said. "The rate of serious reactions to vaccines is low, and the risk of not having immunity to common infectious organisms far outweighs the risk of developing serious illness as a result of vaccination."

But Nelson said there are some disease conditions or situations where vaccines may not be in the best interest of a dog or cat.

"For example, owners of animals that have experienced severe, adverse reactions to vaccines, have impaired immunity, or are undergoing some cancer treatments should discuss vaccination with their veterinarian," she said.

In these cases, the veterinarian and pet owner should reassess the pet's lifestyle to determine essential vaccines. Options can include allowing longer intervals between core vaccine doses after completing an initial series and then a booster one year later; administering a different brand of vaccine for the next scheduled booster; not giving all the vaccines at the same visit; and the use of premedications before giving a vaccine for which the pet previously has had a bad reaction.

Another option can be checking the vaccine's titer for some diseases to see if a booster is necessary. A titer test measures the amount of the vaccine's antibodies in the pet's blood.

Vaccine titers have been gaining more acceptance over the past few years to reduce the frequency of vaccination, said Dr. Susan Moore, clinical assistant professor and director of the Kansas State Veterinary Diagnostic Laboratory's Rabies Laboratory in the Kansas State University College of Veterinary Medicine.

Annual titer tests for the core vaccines are proving useful in determining the need for continued boosters, Moore said.

"Such testing shows that many cats and dogs have titers to these diseases lasting many years," Dr. Moore said. "In fact, several years ago the American Veterinary Medical Association and the American Animal Hospital Association recommended increasing the vaccine interval for DA2P and FVRCP from one year to three years based on titer testing results."

Titer tests also can help detect if a booster is needed before the recommended time frame, which is usually every three years.

Titer testing for rabies, however, faces several challenges, Dr. Moore said.

"Currently, there is no agreed standard titer value that is considered protective," Dr. Moore said. "And while state and local laws require rabies vaccinations, they do not yet include the use of titers in place of vaccination."

Dr. Moore said that some states are starting to consider laws in support of the use of titers in those animals that have experienced severe adverse reactions to vaccines or have other health issues that would preclude vaccination. But these states still require the vaccine in normal circumstances, she said.

Drs. Nelson and Moore both recommend pet owners talk to their veterinarians about their vaccination concerns and if some lifestyle vaccinations are truly needed. While titer testing is not yet an option for the lifestyle vaccines, pet owners should check with their veterinarians about annual titer testing for DA2P and FVCRP.

The new issue of the One Health Newsletter is now online. The four-person editorial team includes three faculty members from the KSUCVM. The theme in this issue is about One Health Regulation and Policy.


Regular features
Alumni Events, Development and Continuing Education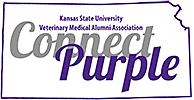 The Veterinary Medical Alumni Association organizes alumni receptions at several of the national annual conferences plus continuing education events and more. This month's section includes news about the WVC alumni recognition award honoree, plus info on this year's Frank W. Jordan Seminar.
Read more ...
California alumnus chosen for Alumni Recognition Award at WVC 2019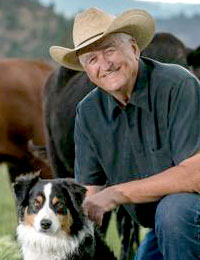 Dr. Lowell Novy, Simi Valley, California, has been selected by the Kansas State University College of Veterinary Medicine and its Veterinary Medical Alumni Association to receive a 2019 Alumni Recognition Award. The award is being presented Feb. 18 in conjunction with the Western Veterinary Conference in Las Vegas and is in recognition of his career in veterinary medicine and for having served as an exemplary role model for future alumni in a professional and community setting.
Dr. Novy was born in Wilber, Nebraska, and raised on the plains of Western Kansas where he has been involved with ranching most of his life. He received his Doctor of Veterinary Medicine degree from Kansas State University in 1960. After serving with the U.S. Air Force overseas, Dr. Novy moved to California, where he founded Valley Veterinary Clinic in 1964.
Dr. Novy divides his time between his small animal veterinary practice, public service and managing his cattle ranches in Northern California. For the last 20 years, he has actively promoted the goal of reducing euthanasia of unwanted, abandoned animals and feral cats through the nonprofit organization Valley Veterinary Clinic Charitable Nonprofit Corporation, http://www.valleyveterinaryclinic.com, of which he is the founder and current president. The nonprofit has been so successful that Ventura County Animal Control has reached the rare status of "No Kill" for the last five years.
See full bio.
WVC Alumni Reception
Feb. 18, 2019 @ 7:30 pm - 9:30 pm in Las Vegas.
See event website for more details.
36th Annual Frank W Jordan Seminar
March 3, 2019
Frick Auditorium
In Memoriam - Recently Departed Alumni
Dr. Donald Allen Henshaw, DVM 1944
June 11, 2018

Dr. Robert Lavern Borne, DVM 1962
Jan. 29, 2019

Dr. Larry A. Semm, DVM 1971
Dec. 8, 2018
Questions about Alumni or CE events?
Contact: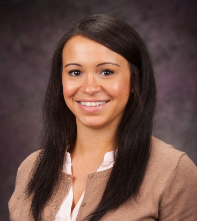 Ashley McCowan
Alumni and Events Coordinator
785-532-4833
amccowan@vet.k-state.edu
Dana Parker
Program Assistant
785-532-4528
dlaparker@vet.k-state.edu
News Ticker
More activities and accomplishments in the College of Veterinary Medicine:
Dr. Meena Kumari was invited by the National Institute on Drug Abuse (NIDA) and the National Institute on Alcohol Abuse and Alcoholism (NIAAA) Genetics and Epigenetics Consortium to attend and present her data on exosomes at the January 2019 meeting. Her presentation was entitled: "Do exosomes hold the key to genetic and epigenetic modifications in drug addiction?" She said her work was very well-received.
Susan Rose will be part of a three-artist panel Feb 21 from 6:30-7:30 p.m. at the Flint Hills Discovery Center. She will speak on the topic of the joy and challenges of translating wildlife into different mediums in our various forms of art. https://www.flinthillsdiscovery.org/168/Behind-the-Exhibits-Lecture-Series
Dr. Michael Kleinhenz joined the Department of Clinical Sciences as an instructor where he will be assisting in Livestock Services.
Dr. Carlo Anselmi passed the final examination and has qualified for board certification in the European College of Veterinary Diagnostic Imaging (ECVDI). Congratulations, Dr. Anselmi!
Dr. Maria Jugan was awarded $11,986 from the Comparative Gastroenterology Society for her research, "Correlation of anemia, iron status, and cobalamin in cats with GI disease."
Dr. Ken Harkin attended the VMX/North American Veterinary Conference in Orlando, Forida, Jan. 19-23, 2019. He presented one hour of continuing education, "The Impact of Fortetropin® Supplementation on Dogs Recovering from Tibial-Plateau Leveling Osteotomy (TPLO) Surgery."
Dr. Emily Reppert presented, "Anaplasmosis Control" at the Oklahoma Veterinary Conference Jan. 24-25 in Norman, Oklahoma.
Dr. Mike Apley continues to serve on the Presidential Advisory Council on Combating Antibiotic-Resistant Bacteria (PACCARB). The council held a public meeting on January 30-31 in Washington, D.C. that was dedicated to hosting stakeholders to explore priority areas that have emerged since the original National Action Plan on Combating Antibiotic Resistant Bacteria (CARB) was launched in 2015.
Welcome Sarah Quick
Sarah Quick began her yearlong veterinary nurse internship Jan. 14. Sarah comes to us from Dallas, Texas. She's a 2018 veterinary nurse graduate of Cedar Valley College and has a bachelor's degree in biomedical sciences and wildlife and fisheries sciences from Texas A&M. She worked as a veterinary assistant while attending school, for the past year and a half. Her interests include exotics/zoo medicine, ophthalmology, small animal orthopedic surgery and equine internal medicine and surgery.
New Arrivals/Recent Departures
Click here to see the New Arrivals/Recent Departures at the CVM ...
Welcome to:
Dr. Michael Kleinhenz, Clinical Sciences, Instructor
Jessica Hecker, Dean of Veterinary Medicine, Accountant I
Benjamin Crossno, Veterinary Diagnostic Lab, Animal Medical Technologist
Tearney Waterman, Veterinary Health Center, Client Services Assistant
Sidney Bailey, Veterinary Health Center, Client Services Assistant
Kayla Sims, Veterinary Health Center, Client Services Assistant
Brittany Bozzarello, Veterinary Health Center, Client Services Assistant
Nicole Padgette, Veterinary Health Center, Office Specialist II
Allyson Barksdale, Veterinary Diagnostic Lab, Research Assistant
Chase Cunningham, Anatomy & Physiology, Research Assistant
Farewell to:
Dr. Erin Chamorro Ortega, Veterinary Health Center, Clinical Assistant Professor
Dr. Manuel Chamorro Ortega, Clinical Sciences, Clinical Assistant Professor
Dr. Gregory Grauer, Clinical Sciences, Professor
Dr. Weiping Zhang, Diagnostic Medicine/Pathobiology ,Professor
Tiffany Cutting, Dean of Veterinary Medicine, Business Manager II
Brittany Close, Veterinary Health Center, Client Services Assistant
Dr. Shehnaz Lokhandwala, Diagnostic Medicine/Pathobiology, Fellow (Post Doc)
Dr. Baihai Jiao, Anatomy & Physiology, Fellow (Post Doc)
Ashley Engram, Veterinary Health Center, Pharmacy Technician
Zachary Houston, Veterinary Diagnostic Lab, Research Assistant
Lifelines is published each month by the Marketing and Communications Office at the College of Veterinary Medicine. The editor is Joe Montgomery, jmontgom@vet.k-state.edu.
Lifelines index

Download Lifelines LITE (this is a condensed legal-sized PDF and has less information than above)