November 2018 - Vol. 13, No. 11
Top Stories
PRRS-on of Interest
Dr. Bob Rowland receives Iman Award for excellence in faculty research

Two Kansas State University faculty members, one from the CVM and one from the College of Engineering, each received $5,000 awards in recognition of their outstanding research and teaching during a ceremony Oct. 15 at the K-State Alumni Center.
Introduced in 2007, the annual Dr. Ron and Rae Iman Outstanding Faculty Awards are sponsored by the K-State Alumni Association and are made possible through the generosity of Ron and Rae Iman.
Click to read ...

Department Head Dr. Derek Mosier (a previous Iman Award recipient) congratulates Dr. Bob Rowland along with Ron and Rae Iman, who established the faculty award program at K-State. (Photos by David Mayes)

| | |
| --- | --- |
| | |
| | Dr. Rowland celebrates with his wife, Francine, who has helped coordinate the North American PRRS Symposium that her husband co-chairs. |
| | |
| | Dr. Rowland thanks Ron and Rae iman and the K-State Alumni Association for organizing and supporting this unique program that recognizes faculty at K-State. |
The recipient of the Iman Outstanding Faculty Award for Research is Raymond R.R. "Bob" Rowland, Ph.D., professor of diagnostic medicine and pathobiology. Todd Easton, Ph.D., associate professor in engineering, received the Iman award for teaching.
Dr. Rowland's award recognizes faculty members who have distinguished themselves in their chosen profession and who have contributed significantly through research to improve the betterment of the educational experience, or whose research has had a significant impact on their area of study.
His nominator, Dr. Derek Mosier, professor and head of the Department of Diagnostic Medicine and Pathobiology, said, "Bob has established an international reputation addressing fundamental problems in the detection and control of infectious pig diseases caused by emerging and foreign viruses. Bob's lab has also been active in the training and mentoring of undergraduate, graduate and veterinary students as well as post-doctoral students and junior research faculty. His professional service to research organizations as well as the department, college and university are also notable."
Dr. Rowland is a virologist and immunologist and is an internationally recognized leader in swine health. For more than 25 years, he has worked on developing control measures for porcine reproductive and respiratory syndrome virus, known more commonly as PRRSV, the most devastating disease to ever face the global swine industry.
His recent work, in collaboration with scientists from the University of Missouri, demonstrated that genetic modification of the PRRSV receptor delivers complete resistance to disease. This work is considered a "game changer" that creates a path for the elimination of the virus and other pig diseases.
Other work related to host genetics is the discovery of a severe combined immunodeficiency syndrome in pigs. His national and international leadership is demonstrated by directorships of the USDA-funded PRRS Coordinated Agricultural Project, PRRS Host Genetics Consortium, and the North American PRRS Symposium. He serves as a subject matter expert on trade issues affected by swine diseases.
Significant contributions to graduate education include mentoring more than 22 graduate students and initiating the D.V.M./Ph.D. program.
"Dr. Rowland and Dr. Easton are great examples of the positive impact faculty have on both the university and society as a whole," said Amy Button Renz, president and CEO of the K-State Alumni Association. "Their hard work, dedication and accomplishments have enhanced K-State's reputation across the nation and beyond as a major research institution."
The Imans live in Albuquerque, New Mexico, Ron and Rae are life members of the K-State Alumni Association and served as Kansas State University Foundation trustees. Ron Iman earned three degrees from K-State: a bachelor's degree in math education in 1962, a master's degree in 1970 and a doctorate in statistics in 1973. He is a past member of the Association's board of directors, served as the Association's representative to the KSU Research Foundation board and is a past chair of the Arts and Sciences Advisory Council. He received the university's Arts and Sciences Distinguished Service Award in 1996 and, in 1994, served as national president of the American Statistical Association. Ron Iman was named a Highly Cited Researcher by the Institute for Scientific Information in 2004.
The CVM has had six other faculty member previously receive the Iman Award, in both categories, as listed: Dr. Dan Marcus (2009) for the research award and Dr. Derek Mosier (2009) for the teaching award; Dr. T.G. Nagaraja for the research award (2012); Dr. Kenneth Harkin for the teaching award (2013); Dr. Jürgen Richt for the research award (2014); and Dr. Bob Larson for the teaching award (2016).
CVM selects 31 new Early Admission Scholars
A group of 31 Kansas State University undergraduate students will have a special opportunity to fulfill their dreams of becoming veterinarians. The College of Veterinary Medicine recognized these students for being selected in its Early Admission Program during an afternoon ceremony Oct. 26 in Trotter Hall.
Established in 1999, the Early Admission Scholars program has recruited the best and brightest undergraduate students who are interested in studying veterinary medicine.
Read more ...

Front row (from left): Erin Cocjin, Mason Loy, Mira Bhagat, Allison Burnett, Kathleen Fitzpatrick, Madeline Myrick, Lauren Greiner and Elizabeth Seidl. Middle row: Claire Stastka, Heidi Anderson, Hannah White, Lauren Bridson, Jayden Hanna, Kirsten Stous, Cheyenne Lozano, Greta Pereira, Grace Calo and Sarah Timmerman. Back row: Elizabeth Buller, Rachel Brown, Elise Hesseltine, Georgia Wilde, Brooks Nichols, Caleb Brezina, Brittany Salisbury, Julia Gross, Lilli Heinen, Ashley Kragelund, Abigail White, Lucy Schermerhorn and Shelby Watkins.

Upon acceptance in the program, students must complete all of their science prerequisite courses at Kansas State University to be guaranteed admission into the College of Veterinary Medicine.

"The young men and women inducted into the Veterinary Scholars Early Admission Program represent the top 5 percent of Kansas State University students," said Callie Rost, assistant dean of admissions for the College of Veterinary Medicine. "Being selected for this program, once they meet the requirements, guarantees them a position in the Doctor of Veterinary Medicine program, which is a true advantage. We generally receive around 1,100 applications for the 112 seats in the first-year class."

Successful candidates in the Early Admission Scholars program must maintain a 3.3 grade point average during completion of the science prerequisites and complete all of their 64 hours of prerequisites by the end of the spring semester before beginning the Doctor of Veterinary Medicine curriculum in the fall, and submit graduate record examination scores. The science courses on the prerequisite list must be completed at Kansas State University.

The College of Veterinary Medicine assigns a veterinary student mentor to each Early Admit Scholar to stimulate career and academic development and to provide orientation and access to college activities. The pre-veterinary students attend regular meetings during the academic year to develop a sense of community and share their progress.

The following Kansas State University students, all pre-veterinary medicine majors and first-year undergraduate students, are members of the 2018 class of Early Admission Scholars:

Elizabeth Seidl, De Soto.

From Greater Kansas City: Greta Pereira, Leawood; Allison Burnett, and Lilli Heinen, both from Olathe; and Mira Bhagat, Lauren Bridson and Erin Cocjin, all from Overland Park.

From Manhattan: Elizabeth Buller, Mason Loy, Cheyenne Lozano,Madeline Myrick, Brooks Nichols, Abigail White and Georgia Wilde, sophomore.

Brittany Salisbury, Paola: Jayden Hanna, Richfield; Rachel Brown, Topeka; and Lucy Schermerhorn, Wamego.

From out of state:

Claire Stastka, Fremont, California; Shelby Watkins, Atlanta, Georgia; Kathleen Fitzpatrick, Northbrook, Illinois; Sarah Timmerman, Dubuque, Iowa; Heidi Anderson, Chesterfield, Missouri; Caleb Brezina,Bellwood, Nebraska; Ashley Kragelund, Indianola, Nebraska; Lauren Greiner, Papillion, Nebraska; Grace Calo, Floral Park, New York; Julia Gross, Tulsa, Oklahoma; Elise Hesseltine, Orange Grove, Texas; and Hannah White, Plano, Texas.
Drugs from bugs: NIH grant supports development of unique psoriasis treatment
By Adrian Austin
Dr. Philip Hardwidge, a microbiologist and biochemist in the Department of Diagnostic Medicine and Pathobiology, has received a $218,593 grant from the National Institutes of Health for enhancing the development of drug treatments for psoriasis, a chronic inflammatory skin disease.
The study, "Using anti-inflammatory bacterial proteins to treat psoriasis," is in collaboration with Christian Rueter and Karin Loser, both with the University of Munster, Munster, Germany. Dr. Hardwidge's research is focused on how bacterial virulence proteins can be developed into anti-inflammatory drugs. This work is derived from the "drugs from bugs" concept.
Read more ...
| | |
| --- | --- |
| | |
| | Dr. Philip Hardwidge examines bacterial proteins as part of research to develop an enhanced drug treatment for psoriasis. |
This term refers to the concept that basic research focused on understanding how microbial pathogens have evolved to control and modulate the host immune system during infections can be exploited for novel immune-modulation strategies to treat inflammatory diseases that are unrelated to microbial infections.

"Overactive immune responses are often the causes of different autoimmune or chronic inflammatory diseases such as psoriasis," said Dr. Hardwidge. "Although certain immunosuppressive drugs and various biologics have been used successfully to treat these disorders, these drugs have notable limitations, including the need for many of them to be administered systemically. These existing drugs can have adverse side effects and high costs."

Through this grant, Dr. Hardwidge and his research team plan to make a more efficient, cost-effective drug by engineering Escherichia coli and Yersinia enterocolitica — the bugs — virulence proteins to function as cell-penetrating molecules that can enter eukaryotic cell membranes autonomously — the drugs.

Dr. Hardwidge said the proposed approach of utilizing these effectors as anti-inflammatory proteins can then be used to treat inflammatory skin diseases. He said one of the obstacles is how the body's immune system can develop antibodies that could counteract efforts to treat the condition.

"We are studying the effects of the direct application of the proteins on skin cells and whether that will suppress the development of psoriasis," Dr. Hardwidge said. "Our preliminary data are quite positive, and we'll be looking to see whether the treatment continues to be effective, even following long-term treatments. One advantage is that our products are administered topically, to the site of inflammation, potentially eliminating concerns about systemic immune suppression."

This project was initially conceived and developed after a serendipitous meeting between Drs. Hardwidge and Rueter at a Keystone Symposium in 2011, where each project partner realized that the other was studying complementary aspects of similar projects.

Dr. Hardwidge said Kansas State University is a strong supporter of international research collaborations.

"Scientific collaborations that ultimately lead to significant extramural financial support take significant time and institutional support to drive a project from the conceptual stages to a final product," he said.
Bonus sidebar: Dr. Philip Hardwidge chosen for Chinese higher education consortium
By Adrian Austin

Dr. Philip Hardwidge, professor in the College of Veterinary Medicine, was recently selected as Yangzhou University's representative for the China Higher Ed "111 Plan." His research team and the research team of Professor Zhu Guoqiang of Yangzhou University have worked closely together over the last 6 years, publishing 16 articles in high-impact journals over that period. The Chinese Ministry of Education (MoE), together with the State Administration of Foreign Expert Affairs recently announced the 111 Plan to establish innovation centers and gather groups of first-class minds from around the world.
Read more ...
| | |
| --- | --- |
| | |
| | Dr. Philip Hardwidge visits faculty at Yangzhou University in China (in this file photo). |
The plan aims to team up individuals from the top 100 universities and research institutes worldwide, with domestic Chinese research infrastructure employed to support joint projects.
"I am very thankful to be the recipient of this prestigious award and am looking forward to continued mutually-beneficial research and education activities that will strengthen our international programs and contribute to the training of the next generation of biomedical and veterinary scientists," Dr. Hardwidge said.
The MoE also announced the creation of 100 innovation centers for the plan. Subjects to be covered in the innovation centers include basic sciences, technology, and project management.
As a representative for this program, Dr. Hardwidge's research focuses on the pathogenic mechanisms of pathogenic microbes and the precise molecular mechanisms of interaction between pathogenic microorganisms and hosts. In recent years, he has published more than 80 academic papers in internationally renowned journals. Since 2012, the teams have conducted scientific research, joint training of international talents, and have taught Chinese Ph.D. science courses in English, to give Yangzhou University students an advanced perspective on hypothesis-driven research. They have also provided guidance in developing experimental technology and research infrastructure.
More Headlines
CVM recognizes 27 staff with title of veterinary nurses
In response to a request made in June 2018, the College of Veterinary Medicine and Human Capital Services at Kansas State University have approved a formal job title change from veterinary technician to veterinary nurse effective throughout the college as of Oct. 21.
Read more ...
| | |
| --- | --- |
| | |
| | Four VHC nurses were guest speakers at the 47th Annual Veterinary Technician Conference at Colby Community College. The presentations were as follows: Lisa Bryant, RVT and director, Veterinary Nurse Internship Program – "Veterinary Technician Internship Opportunities at the VHC"; Tinisha Selvy, RVT – "Radiology Hanging Protocols, Positioning Safety"; Christine Hackworth, RVT – "Proper Radiographic Technique of Exotic Animals"; and Emily Herzfeld, RVT – "Basic Life Support and the Technician's Role in CPR (LAB)." |
In 2016, the National Association of Veterinary Technicians in America, or NAVTA, focused their efforts on researching and pursuing legislation in all 50 states to seek unification under the title of registered veterinary nurse. Veterinary nurses aim to have greater public awareness and increased job mobility by ultimately creating national credentialing standards and to increase the intrinsic value of veterinary medicine.
As a group, the veterinary nurses at K-State initiated the internal change in title to remain current with evolving national trends and to support the NAVTA Veterinary Nurse Initiative Coalition.
"We endeavor to be at the forefront of veterinary medicine in Kansas, to educate the students we support in the most effective ways to utilize their healthcare team and to enable greater public understanding of our role in veterinary medicine," said Katie Huyer, ophthalmology veterinary nurse at the university. "When I received word that our administration was sending our request to HCS, it was a great feeling. I know Drs. Tom Schwartz and Shirley Arck played a key role in this exciting change."
At this time, the newly titled veterinary nurses at the Veterinary Health Center at Kansas State University will continue to be recognized administratively by the state of Kansas as Registered Veterinary Technician due to the current licensing nomenclature.
Read more information on the initiative.
K-State recognizes Dr. T.G. Nagaraja
Dr. T.G. Nagaraja was one of two prolific researchers and educators at Kansas State University named as a recipient of a 2018 Commerce Bank and W.T. Kemper Foundation Distinguished Graduate Faculty Award.
"This year's recipients, Drs. Kirkpatrick and Nagaraja, are faculty members who excel in research and in the teaching and mentoring of K-State students," said Shawn Drew, market president and CEO of Commerce Bank, Manhattan.
Click here to read more ...
| | |
| --- | --- |
| | |
| | Dr. T.G. Nagaraja speaks as a 2018-2019 Commerce Bank and W.T. Kemper Foundation Distinguished Graduate Faculty Award recipient. |
As part of their award selection, Drs. Kirkpatrick and Nagaraja each gave a public presentation on their work.
Dr. Nagaraja is a highly regarded researcher on the gut microbiology of cattle. Supported by extramural funding of more than $11 million — predominately from the U.S. Department of Agriculture and noted animal health companies — Dr. Nagaraja's work has focused primarily on the role of rumen microbes in function and dysfunction of the rumen, particularly liver abscesses of cattle and on foodborne pathogens, with a focus on Shiga toxin-producing Escherichia coli and salmonella in cattle. His work has resulted in seven U.S. patents.
Dr. Nagaraja's research is a blend of basic and applied studies and involves collaborative interactions with epidemiologists, molecular biologists, pathologists and ruminant nutritionists. He and his associates have made significant contributions in the following areas: use of ionophore antibiotics in cattle; causes, pathogenesis and vaccine development for liver abscesses in feedlot cattle; causes and preventions of ruminal disorders such as acidosis and bloat; ecology of Shiga toxin-producing Escherichia coli and salmonella in cattle; and antimicrobial resistance and antimicrobial alternatives. Dr. Nagaraja and his associates have published 19 book chapters, 14 review papers, five symposia proceedings and 214 peer-reviewed journal papers.
While research makes up 60 percent of Dr. Nagaraja's appointment, he also teaches the Veterinary Bacteriology and Mycology course and lab for second-year veterinary medicine students, Ruminant Digestive Physiology to first-year veterinary medicine students and the graduate courses Rumen Metabolism and Rumen Microbiology. He also serves as director of the College of Veterinary Medicine's doctoral program in pathobiology and the master's program in veterinary biomedical science.

Dr. Nagaraja has mentored 19 doctoral, 19 Master of Science and three Master of Public Health students, as well as several postdoctoral students and visiting scientists.

His many awards and honors include the Dr. Ron and Rae Iman Outstanding Faculty Award from the K-State Alumni Association in 2012; being named one of Kansas' top 150 scientists by Ad Astra Kansas in 2011; and the Irvin Youngberg Award for Applied Sciences, one of the Higuchi-KU Endowment Research Achievement Awards, in 2010. Dr. Nagaraja also received the 2001 Pfizer Animal Health Award for Research Excellence from the College of Veterinary Medicine. He is an honorary diplomate of the American College of Veterinary Microbiology.

Dr. Nagaraja received his bachelor's and master's degrees in veterinary microbiology from the University of Agricultural Sciences in Bangalore, India. He earned a doctorate in microbiology from K-State, and joined the faculty in 1979. He was named a university distinguished professor, K-State's highest ranking, in 2008.
Student scholarships awarded at Kansas City One Health Day
Two students with connections to the CVM recently received scholarships in recognition of their One Health-centric research.
The scholarships are part of the recent Kansas City One Health Day. The annual event is organized by Kansas State University, BioKansas and BioNexus KC. It celebrates and spotlights the importance of the complex interrelationships of human, animal and environmental health to the general public. This year's theme was outsmarting antibiotic resistance and the event included a student poster competition.
Read more ...
| | |
| --- | --- |
| | |
| | Brianna Salgado, a K-State undergraduate student in animal sciences and industry, mentors under the CVM's Dr. Kate KuKanich. |
| | |
| | Sarah Remfry is a graduate student under the CVM's Dr. Raghu Amachawadi. |
| | |
| | Dr. Mike Apley gives a keynote address about antimicrobial resistance. |
Sixteen students from Kansas and Missouri high schools, community colleges and universities competed in the poster contest, which included research on cancer development and detection, rapidly detecting Shiga toxin-producing E. coli in beef, metals from mining waste being leached into floodplain sediments, and more.

"Everyone was extremely impressed with the high quality research that these young scientists are doing," said Martha Nowak, K-12 program coordinator who organized the competition. "Greater Kansas City has outstanding up-and-coming talent and One Health Day was a wonderful platform for some of these high school and college students to share their work with a broader audience."

Students discussed their research with a panel of judges and the events' more than 140 attendees. Judges awarded points in multiple categories, which were used to select winners at the high school, undergraduate and graduate student levels.

The scholarships were made possible by Elias Animal Health, Grafton Staffing Co. and the Veterinary and Biomedical Research Center.

High school scholarship winners were Anita Orjil of Washington High School in Kansas City, Kansas, for "Expression Profile of microRNA-10b and microRNA-506 in Non-small Cell Lung Cancer" and Andrea Villeda of Wyandotte High School in Kansas City, Kansas, for "Cerebral Blood Flow Response During Exercise After Stroke."

Brianna Salgado of Kansas State University's animal sciences and industry program won the undergraduate scholarship for her project, "Development of Local Kansas E. coli UTI Antibiograms to Improve Antimicrobial Stewardship in Companion Animal Medicine." She has been mentored by the CVM's Dr. Kate KuKanich.
"Brianna reviewed all urine culture reports from dogs and cats from 2013-2018 submitted to the KSVDL from canine and feline patients at the VHC as well as submissions from private practice veterinarians," explained Dr. KuKanich. "For those cultures that grew E. coli, she created antibiograms, which are summaries of antibiotic susceptibility results. These data are helpful as it generally takes about three days to get urine culture results from the laboratory, and during this time, clinicians might need to start an antibiotic to get started treating the infection and making the patient feel better."
Dr. KuKanich said these data help veterinary clinicians to make educated decisions as to which antibiotics might be likely to be effective for E. coli UTIs.
"Antibiograms are one helpful component of an antibiotic stewardship program to help veterinary clinicians use antibiotics responsibly with the goal of effective therapy while minimizing development of resistance," Dr. KuKanich added. "Gov. Jeff Colyer has proclaimed Nov. 12-18, 2018 as 'Use Antibiotics Wisely Week' to encourage awareness and appropriate use of antibiotics by all healthcare professionals in Kansas. Our Kansas Healthcare-Associated Infections and Antimicrobial Resistance Advisory group created the verbiage of this proclamation and poster."
Graduate student winners were Cheyennae Barbee of Kansas City University of Medicine and Biosciences for "Study of Xpna Anemic Mice Suggests Existence of a Novel Factor Impacting Erythropoiesis," and Sarah Remfry of Kansas State University for "Prevalence of Shiga toxin-producing Escherichia coli, a major foodborne pathogen, in swine feces," the latter of whom is being mentored by the CVM's Dr. Raghu Amachawadi.
Kansas City One Health also included a keynote about antimicrobial resistance from DR. Mike Apley, Frick professor of production medicine/clinical pharmacology at Kansas State University. He is one of 15 voting members on the Presidential Advisory Council on Combating Antibiotic-Resistant Bacteria, which provides advice, information and policy and program recommendations about antibiotic-resistant bacteria to the U.S. Department of Health and Human Services.

"Resistance doesn't always mean that there is no treatment; it often means that it will take longer to figure out a treatment method," Dr. Apley said.

Successfully overcoming antibiotic resistant bacteria takes a multifaceted approach — with one of the biggest components being changing our current use of antibiotics and our behavior around them, Dr. Apley said. Approaches include using non-antibiotic substitutes to combat or prevent diseases whenever possible, only using antibiotics for major incidents, relying more on telemedicine and offering economic incentives for reduced antibiotic use.

Kansas City One Health Day concluded with a discussion panel consisting of Masako Mizusawa, assistant professor of infectious diseases, University of Missouri-Kansas City and Truman Medical Center; Michael T. Meyer, director of the U.S. Geological Survey's Organic Geochemistry Research Laboratory; Nadyne Hagmeier, quality improvement consultant at the Kansas Foundation for Medical Care Inc.; and Dr. Apley.

Panelists explored the topic in more depth, looking at aspects through a human health, environmental health and animal health lens, and answered questions from the audience.
Naked mole-rats provide unique mentoring and research opportunity
A group including K-State veterinary faculty, staff, an intern, students and even an alumnus, recently finished an intense three-day anesthesia research project at the Lincoln (Nebraska) Zoo. The featured subject of the project involved naked mole-rats.
"This project is the research internship project of Dr. Gail Huckins, our zoological medicine intern," said Dr. David Eshar, associate professor in companion exotic pets, wildlife and zoo animal medicine. "The zoo veterinarian, Dr. Trenton Shrader (class of 2015), director of medicine and conservation projects. Also assisting us were three CVM students: Carolyn Mark, Kallie Woodroff and Elizabeth Loos; and VHC staff member Sarah Ostrom."
Read more ...
| | |
| --- | --- |
| | |
| | Drs. David Eshar, Gail Huckins and Trenton Shrader with an anesthetized naked-mole rat at the Lincoln Zoo veterinary clinic. |
| | |
| | From left: Fourth-year students Elizabeth Loos, Kallie Woodroff and Carolyn Mark assist with the project. |
Dr. Eshar said the project received funding through the 2018 MCAT grant.
Dr. Eshar explained. "The objective of this study is to establish a dose regimen for several injectable immobilization protocols in naked mole-rats (Heterocephalus glaber) for a period of time suitable for most testing and therapeutic procedures. Knowledge of the impact of different anesthetic protocols on observed physiological parameters will allow clinicians and researchers to make informed clinical decisions, as these animals must be immobilized for handling and other manipulations."
According to Dr. Eshar, naked mole-rats are members of the family Bathyergidae and are subterranean rodents native to sub-Saharan Africa. Their body weights are usually 30-60gr. The mole-rats have developed several physiological adaptations to survive in their hypoxic and hypercapnic burrow environment, including a decreased basal metabolic rate, increased hematocrit, and hemoglobin with increased oxygen affinity.
Previous studies have shown: The evolutionary adaptations of naked mole-rats have made them research models for a variety of behaviors and conditions, including aging research due to their status as the longest living rodent species, cancer resistance studies given their rare likelihood of cancer development, and hypoxia resistance . They are also used in behavioral studies as they are the only eusocial mammal species.
"The collaboration with the Lincoln Zoo let us work with a kept group of naked mole-rats that are undergoing their annual health evaluations," Dr. Eshar said. "This provides an advantageous opportunity to perform the study, eliminating the need for a separate operational set-up, and minimizing animal use and related costs. The novel data from this study will enhance the clinical knowledge of this animal species thus, contributing to the reputation and showing the professional commitment of the KSU in promoting the growth of exotic mammal medicine knowledge.
"As a zoological medicine specialist, I am constantly seeking opportunities to expand my clinical experience in non-traditional species," Dr. Eshar said. "Generating novel data in a new species is a major goal and based on previous experience performing similar studies in other species. It is also greatly appreciated by peers and colleagues, and accepted for conference presentations and publications."
Dr. Eshar said that mentoring house officers and students is another important goal, as well as to promote their professional development.
"This study will involve our current zoological medicine intern, Dr. Gail Huckins, who is a 2017 graduate from Cornell University," Dr. Eshar said. "Dr. Huckins completed a small animal medicine and surgery rotating internship at the Animal Medical Center in New York City in June 2018 before joining K-State. This work will improve her clinical skills, promote her development as a researcher, and offer conference presentation and publication opportunities that will also support her application for a competitive residency program."
Dr. Stephen Higgs named a recipient of a Higuchi-KU Endowment Research Achievement Award
Dr. Stephen Higgs is one of four faculty members at two Kansas universities to have been named recipients of the Higuchi-KU Endowment Research Achievement Awards, the state's most prestigious recognition for scholarly excellence.
The annual awards are given in four categories of scholarly and creative achievement.
Read more ...
| | |
| --- | --- |
| | |
| | Dr. Stephen Higgs speaks at a recent conference. |
This year's recipients are as follows:
Raghunath Chaudhari, professor in the Department of Chemical & Petroleum Engineering, University of Kansas, recipient of the Irvin E. Youngberg Award in Applied Sciences
Maryemma Graham, professor in the Department of English, KU, recipient of the Balfour S. Jeffrey Award in the Humanities and Social Sciences
Stephen Higgs, professor in the Department of Diagnostic Medicine and Pathobiology, Kansas State University, recipient of the Dolph Simons Award in the Biomedical Sciences
Ryszard Jankowiak, professor in the Departments of Chemistry and Physics, Kansas State University, recipient of the Olin K. Petefish Award in Basic Sciences
The four winners will be recognized at a Nov. 29 ceremony featuring remarks from Chancellor Douglas A. Girod. Past Higuchi Award recipients who attend also will be recognized at the ceremony.
This is the 37th annual presentation of the awards, established in 1981 by Takeru Higuchi, a distinguished professor at KU from 1967 to 1983, and his wife, Aya. The awards recognize the exceptional long-term research accomplishments of faculty at Kansas Board of Regents universities. Each award includes a citation and a $10,000 award for ongoing research efforts. The money can be used for research materials, summer salaries, fellowship matching funds, hiring research assistants or other support related to research.
Each award is named for former leaders of KU Endowment who played key roles in recruiting Higuchi to KU. Their financial support of KU helped enhance university research throughout Kansas.
For more information about the awards, visit the Higuchi-KU Endowment Research Achievement Awards webpage.
The fund is managed by KU Endowment, the independent, nonprofit organization serving as the official fundraising and fund-management organization for KU. Founded in 1891, KU Endowment was the first foundation of its kind at a U.S. public university.
Regular features
Alumni Events, Development and Continuing Education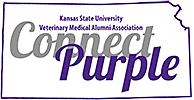 The Veterinary Medical Alumni Association organizes alumni receptions at several of the national annual conferences plus continuing education events and more. This month's section includes information about our Cat Town Pregame Tailgate events and more.
See news and upcoming events below ...
Join us for the K-State College of Veterinary Medicine Pregame Tailgate!

We hope to see you this football season at our Pregame Tailgates in Cat Town! We will be hosting a meal at every home football game two hours before kickoff. Be sure to bring your friends and family for a great time with other alumni, faculty members and students of the K-State College of Veterinary Medicine. Festivities will wrap up 30 minutes before kickoff to allow travel time to the stadium. Come together and join the Veterinary Medicine family as we cheer on the Cats!This season's Cat Town is generously sponsored by Norbrook. Visit their website for more information about their company.
2018 Football Schedule
November 17, 2018
K-State vs. Texas Tech
Cat Town: 12:30 p.m.
Kickoff: 2:30 p.m.
RSVP Today for the first Cat Town at this link! Need Directions to Cat Town? Visit this link.
In Memoriam - Recently Departed Alumni
Dr. Howard D. Opheim, DVM 1955
Oct. 24, 2018
Dr. Murray John Dean, DVM 1976
Oct. 15, 2018


Questions about Alumni or CE events?
Contact: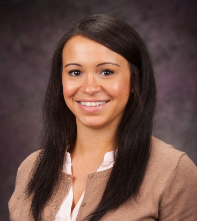 Ashley McCowan
Alumni and Events Coordinator
785-532-4833
amccowan@vet.k-state.edu
Dana Parker
Program Assistant
785-532-4528
dlaparker@vet.k-state.edu
News Ticker
More activities and accomplishments in the College of Veterinary Medicine:
Dr. David Poole has been appointed to the All-University Provost's Task Force on Faculty Development 2018. He was also invited to speak at the Kansas Physical Therapy Association Annual Meeting, on the topic, "Novel Discoveries: Therapeutic Insights," held in Manhattan in October.
Dr. Kate KuKanich and fourth-year veterinary student Camille Webb volunteered at this year's Okt-FLU-ber Fest. Many kids and parents stopped by and learned about influenza in pets as well as practice the dab to prevent spreading the flu. Third-year student Emma Winkley coordinated a booth and creating fun games to teach kids all about therapy dogs, learning how to approach dogs, and recognizing safe and concerning body language in dogs. Her booth was also very successful and well-received.
Dr. T. Annelise Nguyen is the president of the Central State for the Society of Toxicology and the 2018 fall annual scientific meeting held at the K-State Alumni Center.
Dr. Shaun Huser presented, "Preparation for Veterinary Education" for the Careers and Cases in Veterinary Medicine for the K-State Olathe lecture series on Oct. 24.
Dr. Jeff Comer presented "Biomolecules at the Water–Nanomaterial Interface: An Atomic-Scale Perspective," Department of Chemistry, University of West Virginia, Morgantown, West Virginia, Oct. 17.
Dr. Hans Coetzee presented four hours of CE credit at Association of Veterinary Surgeons Practicing in Northern Ireland (AVSPNI) Annual Conference in Newcastle, Co. Down, Northern Ireland.
The Pre-Conference Workshop – Veterinary Cancer Society Annual was recently held in Louisville, Kentucky. Dr. Butch KuKanich was a key note speaker. Topic: "The ins and outs of drug compounding in veterinary medicine."
Dr. Cindy Bell presented "Oral Pathology and Biopsy Basics"on Oct. 5 at the Dental Intensive Weekend. This CE event for veterinarians and veterinary technicians was hosted in Lenexa, Kansas, by Companion Animal Dentistry of Kansas City, which is owned and operated by Dr. Susan Crowder, DVM class of 1998, and Dr. Scott MacGee, DVM class of 1997. Both Drs. Crowder and MacGee are board certified in veterinary dentistry.
Nicole Robben, a student in Dr. Masaaki Tamura's lab, received a 2018 Cancer Research Award from the Johnson Cancer Research Center at Kansas State.
Dr. Megan Niederwerder was an invited speaker at the High Quality Pork Congress in Baveno, Italy, Oct. 9-10. The title of her talk was "Microbiome in swine - Its role from a PRDC perspective." She was an invited keynote speaker at the seventh annual Symposium on Gut Health in Production of Food Animals in St. Louis, Missour, Nov. 5-7. Her talk was entitled "Role of the gut microbiome on outcome following viral respiratory infections in nursery pigs."
Drs. Meena Kumari and Antje Anji shared news about a recent publication: "Urea can inhibit efficient reduction and alkylation of protein dimers in solution demonstrated by the beta subunit of alpha glucosidase II, Analytical Biochemistry" (2018), doi: https://doi.org/10.1016/j.ab.2018.10.008.
Several Clinical Sciences surgeons traveled to the 2018 American College of Veterinary Surgeons Surgery Summit Oct. 23-27 in Phoenix, Arizona. Dr. Elizabeth Santschi was a seminar chair for the equine/large animal round-table discussion and a speaker for the topics "Management of SBCs," "Postoperative Colic Care" and "Joint Treatment for OA." She also presented two abstracts: "Stifle Radiographs in Young Thoroughbreds" and "Finite Element Model of Equine MFC SCL." Resident Dr. Cori Youngblood presented a poster and abstract, "Effect of position on transdiaphragmatic pressure and hemodynamic variables in anesthetized horses." Dr. James Roush and his mentee, Dr. Megan Wilson presented a poster and oral presentation, "Stance Analysis Variability in Dogs with Lameness."
Dr. Bob Larson presented at the Auburn 2018 Annual Conference and J. T. Vaughan Equine Conference Oct. 18-20. His presentations were titled: "Postpartum Anestrus: Importance and Evaluation", "Heifer Development: Nutritional Considerations," and "Using the Pregnancy Analytics App to Add Value to Preg-Checking."
Yu-Shin Wang, a student in Dr. Zhoumeng Lin's lab, received the outstanding poster presentation award in the Central States Society of Toxicology (CSSOT) annual meeting in Manhattan, Oct. 18-19.
Dr. Susan Moore gave a talk at the USAHA Rabies Sub-Committee IN Kansas on Oct. 23 titled, "Updates in Rabies Vaccine Protocols and Diagnostic Techniques Used Globally and Nationally."
Dr. Sue Nelson presented, "Things that Give You the Creepy Crawlies: Internal and External Parasite Control for Dogs and Cats" for the Careers and Cases in Veterinary Medicine for the K-State Olathe lecture series on Oct. 10.
Dr. Laurie Beard presented at the American Board of Veterinary Practitioners Symposium Oct. 11-14 in Tampa, Florida. Dr. Beard presented the following six lectures: "Strangles Outbreaks and How To Manage Them," "Inflammatory and Immune Mediated Myopathies in Horses," "Equine Metabolic Syndrome and Pars Pituitary Intermedia Dysfunction in Horses," "Equine Diseases with Low Vitamin E Concentrations," "Vestibular Disease in Horses," and "Genetic Diseases in Horses."
Dr. Elizabeth Davis presented at the Center for Veterinary Health Sciences Fall Conference at Oklahoma State on Oct. 11-12. She presented seven lectures on the following topics: "Non-infectious respiratory disease," "Infectious respiratory disease," "Immune-mediated disease in horses," "Equine gastric ulcers," "Equine muscle disease," "Update on equine neurologic disease," and "EHV-1 and EPM." Dr. Davis was also part of a live webinar, "Ask the Horse Live, Core Vaccines Every Horse Needs," which was posted online at https://thehorse.com/161084/core-vaccines-every-horse-needs/. She was also nominated at K-SAtate to receive a Diversity and Multicultural Student Affairs (DMSA) Family Recognition Pin. A ceremony was held Oct. 31 to recognize all nominees for their positive contributions to the K-State community.
Dr. David Biller spoke at a veterinary meeting in Saint Petersburg, Russia, Oct. 29 – Nov. 2. He presented the following lectures and abstracts: "Imaging of the young lame Canine Patient," "Imaging of Gastrointestinal Obstruction," "Interpretation of a Normal Thoracic Radiograph," "Panicking about Pulmonary Patterns," "Invasive Ultrasound," and "Ultrasound in the Emergency and Critical Care Patient."
A group of CVM editorial managers have published the new issue of the One Health Newsletter. This month's theme is Microbiota and includes an article written by the Dr. Megan Neiderwerder as well as several other articles. The editorial board includes Drs. Paige Adams and Jean Paul Gonzalez from the CVM and Dr. Ellyn Mulcahy from the Master of Public Health program at Kansas State University. The One Health Newsletter is a collaborative effort by a diverse group of scientists and health professionals committed to promoting One Health. This newsletter was created to lend support to the One Health Initiative and is dedicated to enhancing the integration of animal, human, and environmental health for the benefit of all by demonstrating One Health in practice.
The Rabies Lab was well-represented at the Rabies in the Americas (RITA) meeting in Buenos Aires Oct. 28 to Nov. 1. See pictures below from the event.

Dr. Moore presents poster titled "Antibody levels in different groups of pets following vaccination" at Rabies in the Americas in Buenos Aires, Argentina.

Dr. Ram Raghavan answers questions about his poster, "Spatial Non-Randomness of Skunk and Skunk Rabies Distribution in the Central Great Plains." He also gave a talk on "Evaluating the rate and direction of skunk rabies spread in the Great Plains."



K-State Rabies Lab Director Dr. Susan Moore sits in on a panel discussion at RITA. While at RITA, Dr. Moore also gave a talk on, "The overlooked role of serology in bat lyssavirus surveillance."

Dr. Susan Moore and Beth McQuade, a research assistant in the Rabies Lab, announce the location of the 2019 RITA conference. McQuade also gave a talk for Sami Pralle (who could not attend), "Validation and Evaluation of Rabies Virus Neutralizing Antibody Measurement by the Fluorescent Antibody virus Neutralization Test Utilizing a Biotek Cytation.

The DVM Job Fair was held Oct. 20 at the K-State Student Union and featured 73 employers (about 34 from Kansas), and the rest represented the following states: Arkansas, Arizona, California, Iowa, Illinois, Indiana, Missouri, Nebraska, New Mexico, Oklahoma, South Dakota, Texas, West Virginia and Wyoming. The Job Fair also hosted several corporations or practices that have locations in different states: MAVANA, USDA, Banfield Pet Hospital, Blue River Pet Care and Veterinary Practice Partners.

Drs. Tom Schwartz, Brad White, Chuck Dodd and Beth Davis assisted Dr. Peggy Schmidt, along with help from Miranda Schremmer and Dee Roblyer. Approximately 120 students attended the Job Fair, with students from all four class years.

Thanks to everyone who submitted and/or posed for photos. Some of the photos have been shared at the KSUCVM Facebook page, but we've saved several for Lifelines. From left, Alexis Zajac (submitted by Michelle Zajac); Dr. Jamie Henningson; fourth-year student Leah Solderman; and Drs. Judy Klimek and Peggy Schmidt.


From top left: Shannon Nicholson, Amy Thornborrow, Teresa Lynch, Cindy Mott and Malissa Thomas; Sombra Wilson (submitted by Sarah Wilson); Kimberly Glotzbach and Shawna Nehls; Fegus Thomsen (submitted by Lydia Thomsen; the Sara Gonzalez and family - Harry Potter (Harrison), Hermione (Penelope), Bellatrix (Sara), and Snape (John); first-year interns Drs. Matt DiFazio,Adam Hunt, Monica Chen, Amy Belanger, Allison Mallard and Ana Clara Munoz; and the Pet Health crew Jordyn Kovach, Dr. Susan Nelson and Rachel Wright.

Learn more at the Use Antibiotics Wisely website.

New Arrivals/Recent Departures
Click here to see the New Arrivals/Recent Departures at the CVM ...
Welcome to:
Dr. Deborah Jaworski, Diagnostic Medicine/Pathobiology, Research Assistant Professor
Kirsten Roberts, Veterinary Health Center, Client Services Assistant
Davina Peter, Veterinary Health Center, Client Services Assistant
Anna Romme, Veterinary Health Center, Client Services Assistant
Dr. Baihai Jiao, Anatomy & Physiology, Fellow (Post Doc)
Katie Kleinhenz, Veterinary Diagnostic Laboratory, Intern
Tatjana Sitt, Diagnostic Medicine/Pathobiology, Research Associate
Michelle Barreto, Veterinary Health Center, Veterinary Nurse
Farewell to:
Dr. Matthew Basel, Anatomy & Physiology, Fellow (Post Doc)
Aubrey Deavours, Veterinary Diagnostic Lab, Microbiologist I
Pradyuamna Baviskar, Veterinary Diagnostic Lab, Research Associate
Mary Cross, Veterinary Health Center, Client Services Assistant
Lifelines is published each month by the Marketing and Communications Office at the College of Veterinary Medicine. The editor is Joe Montgomery, jmontgom@vet.k-state.edu.
Lifelines index

Download Lifelines LITE (this is a condensed legal-sized PDF and has less information than above)